Deriv.com Review 2023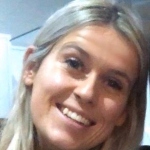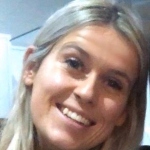 Written By
Rebecca Holden
Rebecca is a freelance investment writer and broker analyst. She has evaluated dozens of brokers and trading platforms. Rebecca formerly worked in e-commerce where she helped grow the online presence of some of the UK's largest brands.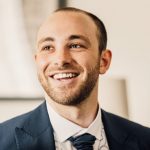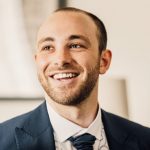 Edited By
James Barra
James is an investment writer with a background in financial services. He has worked as a management consultant, where he delivered large-scale operational transformational programmes at some of Europe's biggest banks. James authors, edits and fact-checks content for a series of investing websites.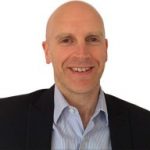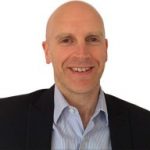 Fact Checked By
Tobias Robinson
Tobias is a partner at DayTrading.com, Director of a UK limited company, and active trader. With 25+ years experience trading across a range of investment types, Tobias brings a wealth of experience to the Daytrading.com testing and rating team. Tobias also contributes market analysis and commentary articles for websites in the financial niche.


United States not accepted.
See the Top 3 Alternatives in your location.
Deriv.com will suit traders looking for CFDs and multipliers with high leverage up to 1:1000. The broker is also the industry leader in synthetic indices, which simulate real market movements and are available around the clock.
- Rebecca Holden, Reviewer
Deriv.com is a multi-asset broker with over 2.5 million global clients. The firm offers CFDs and multipliers, alongside proprietary synthetic products which can't be found elsewhere. Deriv provides both its own in-house trading software and the hugely popular MetaTrader 5.
$5
MT5
CFDs, Multipliers, Forex, Stocks, Indices, Commodities
-
USD, EUR, GBP, AUD
Neteller, Wire Transfer, Credit Card, Visa, Skrill
and
17 more
Binary Options Trading
Deriv.com offers premium binary options on traditional and emerging financial markets with payouts up to 50,000 USD. Binaries are available 24/7, 365 days a year on a secure platform with responsive customer support.
Forex Trading
Clients can go long or short on a string of major, minor and exotic currency pairs. Spreads are competitive vs alternatives starting at 0.5 pips. Forex CFDs are available via MT5 and multipliers on the broker's beginner-friendly DTrader.
Stock Trading
Speculate on big stocks like IBM, Netflix and BMW, along with equity indices like the S&P 500. Deriv also offers extended hours trading up to 18 hours a day on shares with support 7 days a week.
CFD Trading
Trade CFDs on popular markets, including the broker's exclusive synthetic indices which are available 24/7. New users can open an account and start trading CFDs instantly.
Crypto Trading
Deriv.com offers a modest selection of 25+ crypto pairs with tight spreads and zero commissions. 1:2 leverage is also available so you can magnify potential returns.
Copy Trading
Replicate the positions of experienced traders through signals on DMT5. Receive signals in real-time and decide whether to action trades in your own account.
✓ Pros
Multipliers to increase potential profits with 1:1000 leverage
Range of deposit and withdrawal methods with zero payment fees
Live 24/7, including the weekends
Multi-regulated online brokerage
Choice of investing platforms
Low $5 minimum deposit
Free demo account
Payouts of 100%+
✗ Cons
No sign-up bonuses and on-going promotions
Limited social and copy trading functionality
Deriv is an online brokerage developed and backed by Binary.com. Offering CFDs, binary options and forex, the company delivers trading via a web-based platform (DTrader), an MT5 terminal (DMT5), and an automated trading system (DBot). Our 2023 review covers the investing apps, minimum deposit, asset lists, leverage and more. Find out what our experts made of Deriv.com.
Company Details
After 20 years of serving retail clients, Binary.com has undergone a rebrand to the new and improved Deriv. The platform offers an expanded product range, an enhanced user experience, plus a shiny new logo.
In a gradual transition, Binary.com's over one million customers, responsible for 43 million trades each month and $6 million in monthly withdrawals, have migrated to Deriv.com.
Under the new umbrella, the global brokerage has grown. Deriv now has 2.5+ million traders on its books with a total trading turnover of $10+ billion. 26+ million monthly withdrawals are processed while 114+ million trades are executed each month. The award-winning trading firm also has 1000+ employees spanning 18 locations, including Cyprus and Dubai.
Deriv.com is regulated in multiple trading jurisdictions. The company holds licenses with:
Malta Financial Services Authority
Labuan Financial Services Authority
Vanuatu Financial Services Commission
British Virgin Islands Financial Services Commission
Trading Platforms
Three trading platforms are available at Deriv.com along with live signals.
DMT5
Integrating MT5 and the related analysis and research tools, the platform is easy to use but feature-rich. It presents a great combination for CFD traders at all levels.
It is fully configurable, meaning traders can set up charts or trade areas as they wish. Multiple trade windows can be open at once, or specific windows can be detached and moved around as required.
Asset lists are easy to find and navigate – the platform boasts over 70 assets and this list is growing all the time.
Flexible leverage up to 1:1000 is also available. Additionally, a range of trade sizes are available, from micro-lots up to 30 standard lots.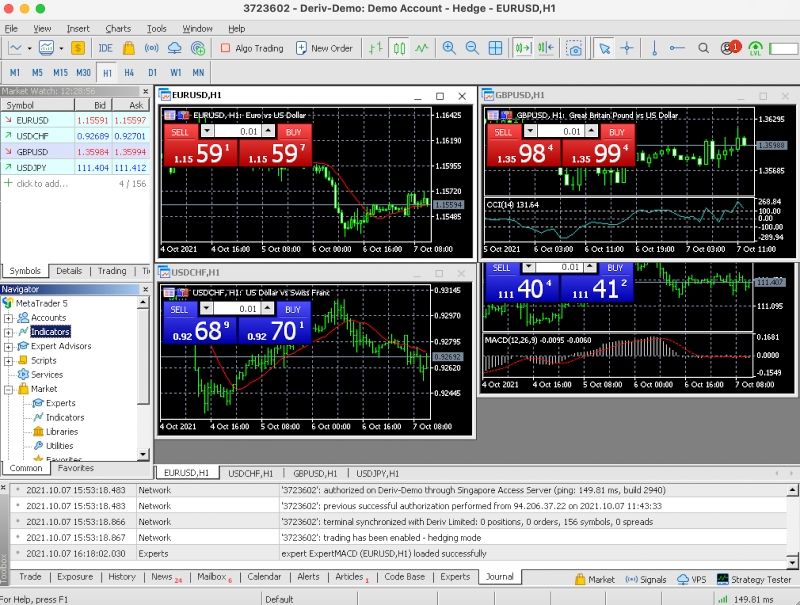 DTrader
The customizable DTrader platform offers a clean interface and 50+ tradable assets.
Charts can be tailored to meet trader needs with technical indicators and widgets.
Trade types can also be customized, with position sizes of just $0.35 and flexible trade duration between one second and 365 days available. Potential payouts also exceed 100%.
The DTrader platform is an excellent evolution in trading platforms, promising an optimal user experience.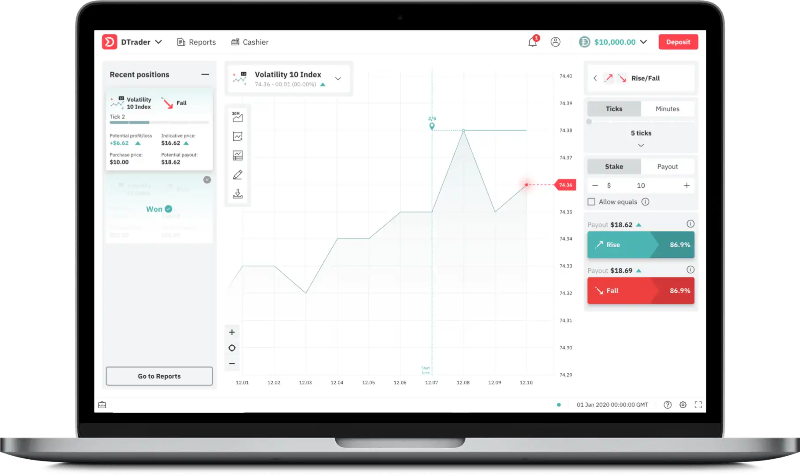 DBot
Deriv.com's automated trading offering is one of the market leaders. The DBot platform offers a straightforward path to getting set-up using algorithmic investing
Bots are free to develop, can be built in five steps, and can be used on over 50 assets. There are also three pre-built strategies that traders can use as they find their feet.
A useful additional feature is the performance tracker so you can make tweaks to maximize returns.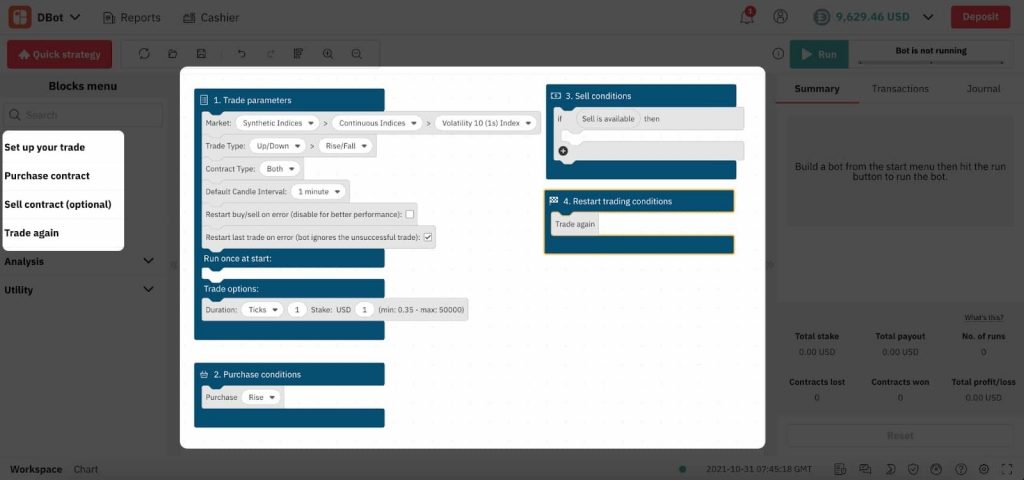 Assets & Markets
Over 100 CFDs are available at Deriv.com spanning:
Forex – 30+ FX currency pairs, including majors, minors and exotics
Stock indices – Speculate on price movements across the largest US, Asian and European stock indices
Synthetic indices – Based on a secure random generator, synthetic indices replicate real-world market conditions and are available 24/7 delivering consistent volatility. Find out more about Deriv's volatility indices
Commodities – Precious metals, such as gold and silver, plus energies like oil are available
Cryptocurrencies – Trade popular tokens like Bitcoin (BTC) against the US Dollar (USD)
Options and multipliers are also available at Deriv.com. Options allow traders to profit from correctly predicting price movements without owning the underlying asset. For example, the Rise/Fall option will you see profit if you can predict whether the exit point will be above or below the entry. Over a dozen different options and payouts are available.
Multipliers let users trade on leverage to increase positions, often taking several positions to enhance potential returns. Traders also cannot lose more than their initial deposit, limiting potential risk. Multipliers are similar to margin trading.
Spreads & Commissions
Deriv.com promises tight spreads from 0.5 pips on major forex pairs like the EUR/USD.
There are no commission charges and the firm does not have deposit/withdrawal fees or inactivity penalties.
Binary.com also had a strong reputation for competitive spreads and a transparent fee structure.
Deriv.com Leverage
Deriv offers flexible leverage up to 1:1000.
This allows users to take larger position sizes by putting down a small deposit, known as margin, to increase potential returns.
Margin requirements and leverage levels vary depending on the account and jurisdiction you register an account from.
In the EU, for example, regulations limit the leverage retail traders can use on major currency pairs to 1:30.
Mobile App
Account holders can trade on the DMT5 mobile app. Free to download to Android and iOS devices, our experts found the platform was reliable and easy to navigate.
The investing app offers a string of useful tools, from Market Depth, instant and pending order types, plus netting and hedging modes. One-click trading is also available on the mobile app, along with built-in indicators and analysis tools.
In addition, users can monitor their account and track their trade history.
Deriv.com Payment Methods
When Using Deriv, we were particularly impressed with the breadth of deposit and withdrawal options available.
Deposits
Payment options include:
Bank wire transfer – Minimum deposits start at $5 with most payments processed within one working day
Credit/debit cards – Visa, Mastercard and Maestro can be used with minimum deposits starting at 10 USD/GBP/EUR/AUD. Deposits made via credit and debit cards are processed instantly
E-wallets – Skrill, Neteller, Paysafecard, and WebMoney are all available, amongst others. Minimum deposits start at 5 of your base currency and are processed instantly
Deriv does not charge fees for making deposits.
Withdrawals
You can withdraw funds from your Deriv.com account using all of the deposit payment options.
Depending on the provider, bank withdrawals start at 5 of your base currency and are processed in one working day.
The minimum withdrawal via debit/credit cards is 10 of your base currency and is processed in one working day. Note, MasterCard and Maestro are only available to UK traders.
To withdraw funds using an e-wallet, you will need to withdraw at least 5 of your base currency which will be processed within one to two working days.
As with deposits, traders aren't charged any fees to withdraw profits. This makes Deriv one of the most accessible and cost-effective brokers to make deposits to and withdrawals from.
Demo Account
A free demo account is available at Deriv. This is a mirror image of the real-time 'live' trading area, so traders can get a good feel for the real-money platform.
The practice account can be used for backtesting strategies, or for learning to trade. The demo account is not time-limited, comes with an uncapped bankroll and is available on all Deriv.com platforms.
The paper trading profile is a good option to test the broker's suite of leveraged CFDs and multipliers. Customers can get familiar with trading conditions, spreads and commissions.
Bonuses & Promotions
There are currently no active promotions. However, with the broker promising such low minimum deposits and competitive fees, it's perhaps unsurprising.
Also, 2018 EU regulation restricts the bonuses Deriv.com can offer to traders from Europe.
Still, it's worth keeping an eye on the Deriv website for news of any sign-up offers and bonuses for existing customers.
Regulation & Licensing
While using Deriv.com, our expert traders were satisfied that Deriv.com is a trustworthy broker that is regulated in multiple jurisdictions. In the EU, Deriv is regulated by the Malta Financial Services Authority (FSA).
For traders outside of the EU, the broker is licensed with the Vanuatu Financial Services Commission (FSC) and the British Virgin Islands Financial Services Commission (FSC). In addition, Deriv.com is regulated by Malaysia's Labuan Financial Services Authority (FSA).
In line with licensing conditions, customers benefit from negative balance protection, so users can't lose more than their deposit. In addition, the broker's capital is kept separate from traders' funds.
Also, financial services compensation schemes are in place to make customers whole should the broker go under. Note, the amount covered under financial services compensation schemes varies between regulators and jurisdictions.
Deriv Additional Features
Deriv.com doesn't offer the plethora of educational resources found at many online brokers. This is somewhat of a shame, as strategy tips and market commentary can be useful, particularly for beginners.
With that said, Deriv does have a live community forum where you can interact with other traders. In addition, there is a limited academy section where novices can learn about specific markets, such as forex, commodities and synthetic indices.
The broker also offers live signals. Available through MetaTrader 5, clients can subscribe to seasoned traders to mirror their trades and strategies. There are no hidden fees or commissions and traders can save time by not having to monitor the markets and manually execute positions. Experienced traders can also sign up to be a signal provider to generate additional income from their winning trades.
To subscribe to an MT5 signal, follow these steps:
Select the 'signals' tab in the DMT5 platform
Choose a signal provider from the list and hit 'subscribe'
Amend your trading and risk management parameters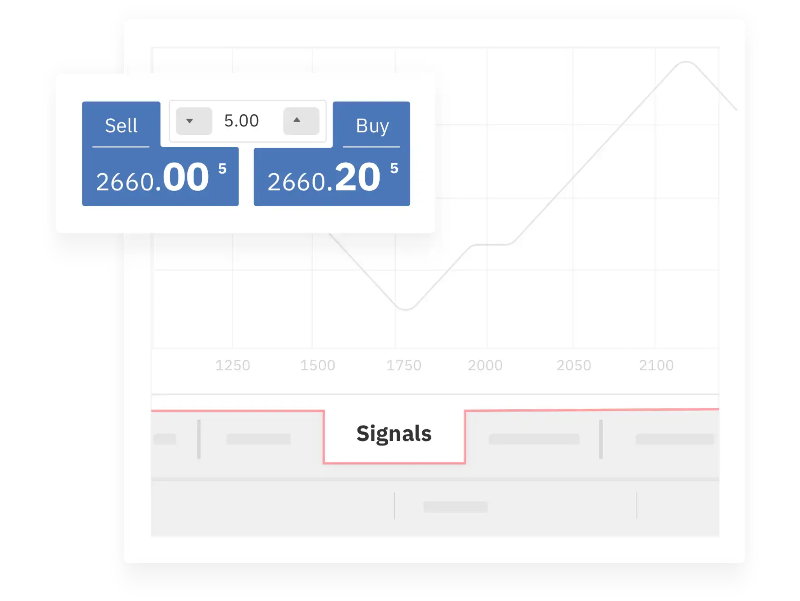 Account Types
Deriv offer three types of live account:
Standard
MT5 (DMT5)
Synthetic Indices
Each account offers differing types of trading, from binaries to CFDs via MT5. Account types will be made available based on the GEO location of the trader.
EU traders, for example, will have different account options to visitors from South Africa or Singapore. This is due to EU (ESMA) regulation and Deriv licensing.
Deriv Opening Hours
Trading at Deriv.com is available 24/7, following respective market operating hours. With that said, weekend trading usually sees a reduction in volume, resulting in less competitive spreads.
Customer Support
Customer support is available 24/7 through:
Help Centre – The self-service portal can assist with a range of queries, from account questions to platform issues
Live Chat – Live chat support is available direct from the website
Safety & Security
Deriv uses SSL website encryption to secure sensitive client data. Security protocols are in line with the industry, so users can trust the broker to handle their personal information with care.
Deriv.com Verdict
Deriv.com is the latest evolution of the hugely popular Binary.com. Traders can choose between several platforms to suit individual trading styles and objectives.
It's quick and easy to deposit funds and withdraw profits. Plus, users benefit from signing up with a reputable company licensed in multiple jurisdictions. Live signals and flexible multipliers also make Deriv a beginner-friendly trading broker.
The products offered on the Deriv.com website include binary options, contracts for difference ("CFDs") and other complex derivatives. Trading binary options may not be suitable for everyone. Trading CFDs carries a high level of risk since leverage can work both to your advantage and disadvantage. As a result, the products offered on the website may not be suitable for all investors because of the risk of losing all of your invested capital. You should never invest money that you cannot afford to lose, and never trade with borrowed money. Before trading in the complex products offered, please be sure to understand the risks involved.
FAQs
Can You Still Trade On Binary.com?
During the transition you can trade on Binary.com. But as Binary.com is slowly phased out, traders may benefit from moving over to Deriv.com sooner rather than later. The development team have made the process as smooth as possible. Binary.com accounts are essentially replicated in Deriv.com. So, enter your Binary.com login details into Deriv and you will see your funds, custom account settings and trading features are all available.
How Do I Open An Account At Deriv?
Registering for an account with Deriv.com is straightforward. Select the red 'create new account' box in the top right-hand corner of the broker's website, then follow the on-screen instructions. New traders will need to submit basic contact details and personal information.
Does Deriv Offer A Demo Account?
Yes – a demo account is available at Deriv.com. The practice account comes with unlimited funds and no expiry time. Credit card information isn't needed to open a demo account, just an email address. The free demo account is an excellent way to test the platform and strategies before opening a live trading account, including the firm's multipliers.
What Is A DBot?
A DBot is the short-hand name for a Deriv Bot, the automated trading system offered by Deriv.com. The DBot platform offers pre-built algorithms plus a straightforward guide to building your own bot.
How Is My Money Protected At Deriv.com?
Client funds are kept separate from the broker's own capital. So in the event of insolvency, user funds are protected and will be returned.
What Is The Difference Between Deriv.com And Binary.com?
Deriv.com is the latest evolution and refresh of the Binary.com brand. Gradually, Binary.com is being phased out and replaced by Deriv.com. Binary.com traders will be able to access their accounts and funds on the Deriv.com platform using their original login credentials.
Accepted Countries
Deriv.com accepts traders from Australia, Thailand, South Africa, Singapore, India, Germany, Norway, Sweden, Italy, Denmark, Saudi Arabia, Kuwait, Luxembourg, Qatar and most other countries.
Traders can not use Deriv.com from United States, Canada, Hong Kong, Israel, France, Jersey, Malaysia, Malta, Paraguay, United Arab Emirates, United Kingdom, Spain, Portugal.
Payment Methods
Deriv.com Details
Minimum Trade
0.01 Lots
Regulated By
MFSA, LFSA, VFSC, BFSC
Islamic Account

No

Mobile Apps
iOS & Android
Margin Trading

Yes

Volatility Index

Yes

Spot Trading

Yes

Perpetual Swaps

No

ELWs

No

REITs

No

AI / Machine Learning

No

Robo Advisor

No

P2P Trading

No

Negative Balance Protection

Yes

VPS Hosting

No

Tournaments

No

Demo Competitions

No

Managed Accounts

No

Market Maker

No

Auto Trading
DBot
Social Trading

No

Trade Signals
DMT5
Guaranteed Stop Loss

No

Stock Exchanges

Australian Securities Exchange
Dow Jones
Japan Exchange Group
Nasdaq
New York Stock Exchange

Commodities

Gold
Oil
Precious Metals
Silver
CFD Trading Details
| | |
| --- | --- |
| FTSE Spread | From 0.5 |
| GBPUSD Spread | From 0.5 |
| Oil Spread | From 0.5 |
| Stocks Spread | Variable |
| Leverage | 1:1000 |
Forex Trading Details
| | |
| --- | --- |
| GBPUSD Spread | From 0.5 |
| EURUSD Spread | From 0.5 |
| EURGBP Spread | From 0.5 |
| Assets | 30+ |
Cryptocurrency Trading Details
| | |
| --- | --- |
| Crypto Spread | From 0.5 |
| Crypto Lending | No |
| Crypto Staking | No |
| Crypto Mining | No |
| Crypto Auto Market Maker | No |
| Crypto Coins | |
Binary Options Trading Details
| | |
| --- | --- |
| Payout Percent | 100% |
| Expiry Times | 15 seconds to 365 days |
| Ladder Options | Yes |
| Boundary Options | Yes |
Top 3 Alternatives to Deriv.com
Compare Deriv.com with the top 3 similar brokers that accept traders from your location.
World Forex – World Forex is an offshore broker registered in St Vincent and the Grenadines, offering commission-free trading with a $1 minimum deposit and 1:1000 leverage. Digital contracts are also available, offering beginners a straightforward way to speculate on popular financial markets.
Go to World Forex
Videforex – Videforex offers access to stock, index, crypto, forex and commodities markets via binary options and CFDs. The proprietary platform, mobile app and integrated copy trading are user-friendly and will suit new and casual traders, and the market analysis tools and trading contests provide good ways to improve your trading skills.
Go to Videforex
RaceOption – RaceOption is a binary options broker operating from the Marshall Islands. With over 1,500 clients, the broker aims to offer fast funding, low fees and a secure trading environment. Traders can access over 100 binary options and CFDs, plus copy trading and weekly prizes.
Go to RaceOption
Deriv.com Comparison Table
Compare Deriv.com With Similar Brokers
Deriv.com
World Forex
Videforex
RaceOption
Rating
4.4
4
3.6
3.5
Markets
CFDs, Multipliers, Forex, Stocks, Indices, Commodities
Forex, CFD Stocks, Metals, Energies, Cryptos, Digital Contracts
Binary Options, CFDs, Forex, Indices, Commodities, Crypto
Binary Options, CFDs
Demo Account
Yes
Yes
Yes
Yes
Minimum Deposit
$5
$1
$250
$250
Minimum Trade
0.01 Lots
0.01 Lots
$0.01
$0.01
Regulators
MFSA, LFSA, VFSC, BFSC
SVGFSA
–
–
Bonus
–
100% Deposit Bonus
20% to 200% Deposit Bonus
20% – 200% Deposit Bonus
Education
No
No
No
No
Platforms
MT5
MT4, MT5
TradingView
TradingView
Leverage
1:1000
1:1000
1:500
1:500
Payment Methods
22
10
8
9
Visit
–
Visit
Visit
Visit
Review
–
World Forex
Review
Videforex
Review
RaceOption
Review
Compare Trading Instruments
Compare the markets and instruments offered by Deriv.com and its competitors. Please note, some markets may only be available via CFDs or other derivatives.
Compare Deriv.com Trading Instruments

| | Deriv.com | World Forex | Videforex | RaceOption |
| --- | --- | --- | --- | --- |
| Binary Options | Yes | Yes | Yes | Yes |
| Expiry Times | 15 seconds to 365 days | 1 minute – 7 days | 5 seconds – 1 month | 5 seconds – 30 days |
| Ladder Options | Yes | No | No | Yes |
| Boundary Options | Yes | No | No | No |
| CFD | Yes | Yes | Yes | Yes |
| Forex | Yes | Yes | Yes | Yes |
| Stocks | Yes | Yes | Yes | Yes |
| Commodities | Yes | Yes | Yes | Yes |
| Oil | Yes | Yes | Yes | Yes |
| Gold | Yes | Yes | Yes | Yes |
| Copper | No | No | Yes | No |
| Silver | Yes | Yes | No | Yes |
| Corn | No | No | No | No |
| Crypto | Yes | Yes | Yes | Yes |
| Futures | No | No | Yes | Yes |
| Options | Yes | No | No | No |
| ETFs | No | No | No | No |
| Bonds | No | No | No | No |
| Warrants | No | No | No | No |
| Spreadbetting | No | No | No | No |
| Volatility Index | Yes | No | No | No |
Deriv.com vs Other Brokers
Compare Deriv.com with any other broker by selecting the other broker below.
The most popular Deriv.com comparisons:
Customer Reviews
4 / 5
This average customer rating is based on 2 Deriv.com customer reviews submitted by our visitors.
If you have traded with Deriv.com we would really like to know about your experience - please submit your own review. Thank you.
Visit
Deriv.com is a multi-asset broker with over 2.5 million global clients. The firm offers CFDs and multipliers, alongside proprietary synthetic products which can't be found elsewhere. Deriv provides both its own in-house trading software and the hugely popular MetaTrader 5.