Oil
Oil trading is one of the most popular forms of commodities trading in the world. Its highly liquid market and strong volatility due to an array of supply and demand effects make it very attractive to financial speculators. There are many approaches to be taken when speculating on oil prices, including CFDs, spread betting, ETFs, spots, futures and company stocks. This 2022 oil trading guide will explore these financial instruments in more detail, including providing a definition of each, and assess how oil markets work, different strategies and how to get started. We have also provided a list of the best brokers for oil trading below.
How Oil Markets Work
When oil trading, there are many different types of oil and assets to speculate with. The two main crude oil options are the West Texas Intermediate (WTI) and Brent Crude, which are often referred to as the benchmarks. The price of each oil type on the market depends on how similar it is to the benchmarks. The more similar it is in quality and appearance, the more the prices will align.
Even as the price of oil fluctuates, the difference between the benchmark and the price of a specific crude oil will remain constant. If the price of oil goes up by $3, the difference between the two will often remain the same. When referring to the price of oil, we are referring to the price of one barrel, which is the unit for oil trading.
The different financial instruments used in oil trading are explained further down, though you should be aware that the price of oil is largely determined by the prices of futures contracts (a particular type of derivative). Oil markets can be halted at a particular price, for example, if it goes negative (meaning the price goes below zero). In April 2020, WTI Crude dropped below zero for the first time. Trading212 has previously suspended the trading of oil futures.
Crude oil trading prices may be given in a variety of different currencies, including the U.S. dollar (USD) and Chinese yuan (RMB). The prominence of the yuan has grown in recent years, with China paying for oil imports with its own currency.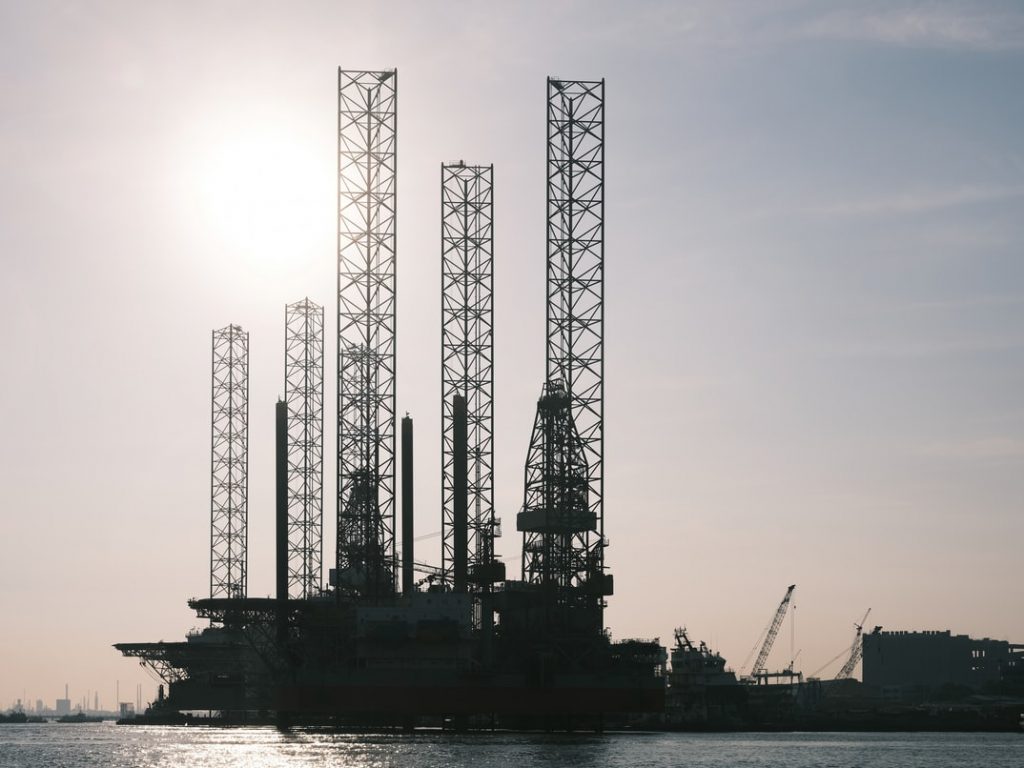 Who Trades Oil?
Trading crude oil is undertaken by speculators, the job of which is to generate profit margins from volatility in the market. There are also hedgers (for example, institutional investors that are exposed to oil price volatility), who may be looking to develop a risk management strategy and minimise losses by trading oil derivatives of one description or another.
It is no secret that successful oil trading, like forex, on the top trading platforms can earn clients a decent salary or fortune, as was the case with a group of oil traders from Essex in 2020 who earned $660m in one day. Indeed, there are many professional oil investing analyst and operator jobs out there (whether an internship, entry job, manager job or graduate scheme).
Companies In The Oil Market
Companies trading, buying or supplying oil exist the world over, based in a variety of locations including in London, Geneva, Singapore (e.g Ltd and Kairos Oil Trading Pte Ltd), UAE (e.g Triple K Oil Trading in Dubai) and the USA (e.g Maersk Oil Trading company in New York City (NYC) and other firms in Houston). However, whether oil is serving Singapore, Malaysia, Ghana, India, Kenya, Karachi in Pakistan, Kuwait, the Philippines or an oil & gas trading company in Qatar, one thing is clear: it is a truly global commodity that extends beyond national boundaries.
Many of these firms will specialise in oil trading operations and some of these countries and cities are oil hubs. Other companies trading, producing or supplying oil and similar products include G-Oil Trading GmbH, M-Oil Trading GmbH, AWG Trading, Oil Trading S.A.C., Harbour Energy plc (created following the merger of Chrysaor and Premier Oil, for those who didn't see the news update or discussion on platforms like Trading 212), Tullow Oil, Vitol, U.S. Oil Trading LLC, Dana Oil & Gas Trading Texas LLC (who also have a base in Bonaire), Oil Trading Poland SP. Z O.O, the Qaiwan Group, H.O.T. Hanseatic Oil Trading GmbH and Klloys Trading & Oil Fields Services, who support the oil industry through engineering activities.
Groups such as the Zug Commodity Association represent the interests of companies involved in the commodities industry in a particular area. Trading houses may also buy and sell oil futures.
Some companies involved in oil trading have been sanctioned for their links to the Iranian regime, including 5 UAE companies, one of which being Petro Grand FZE (FZE meaning it has a single-shareholder structure, where FZC structures have multiple shareholders). This occurred as they had been facilitating Iranian energy sales.
What Oil Markets Can You Trade?
As explained above, the two main oil benchmarks are WTI and Brent Crude. WTI is drilled from US states and, therefore, is the yardstick used for the US oil market. WTI oil trading is done on the New York Mercantile Exchange, the trading symbol for which is NMX (regulations imposed by the Commodity Futures Trading Commission).
Brent Crude, on the other hand, originates from the North Sea oil fields. The majority of oil (two thirds, in fact) is priced using the Brent Crude benchmark. Brent futures contracts are available to trade on the ICE Futures Europe. Historically, the price of Brent Crude had been cheaper than WTI, though this changed following the shale revolution in America.
Another benchmark, influential in the Asian market, is the Dubai-Oman benchmark.
Participants in oil trading should also be familiar with the name OPEC (Organisation of Petroleum Exporting Countries) and the OPEC Basket, which prices a combination of different types of crude oil coming from various countries across the world. It is another benchmark that can be used to evaluate the performance of the oil markets.
In addition to the various types of crude oil, there are several other types of oil that can be traded, including gas oil (i.e petrol) and heating oil markets.
Oil Instruments
Oil Futures Contracts
Most oil trading is undertaken through futures contracts (also known as forwards). Futures contracts are where the buyer and seller agree to exchange goods at an agreed date in the future at a pre-determined price. For example, the seller agrees to sell a barrel of crude oil for $66 in one month's time. If the price of oil goes up between the date of the contract being agreed and the date when it is settled, the buyer will have profited, as they would be able to sell that barrel immediately for more than they bought it for.
Oil futures generally expire every month, though there are often rollover options that allow traders to continue beyond the expiry date. These types of oil trading contracts can be settled on a cash basis (a relief for those who have no desire to apply for a license to store it), where the actual barrels of oil do not get exchanged, only the difference in price between the opening of the contract and the time it settles gets exchanged.
Spot Market
Now let's look at the oil trading spot market. This is where traders simply buy and sell the asset at the current market price. There are usually options to go long (buy the asset in the hope its value increases) and go short (sell the asset in the hope that its value decreases before buying it back). Depending on the broker, there may be room to make use of leverage in this type of oil speculation, although this can bring significant levels of risk.
When there is a contango market, which is where the spot price is lower than the futures price, this creates an opportunity for those in the oil trading market who have access to physical oil storage to take advantage of the difference.
Options Market
Options oil trading is where traders have the right, rather than an obligation, to buy (and/or sell) the asset at a specific price at any point during the contract. Options are derivatives, which means they do not represent actual ownership of the underlying asset. There are two types of options that traders should be familiar with, call and put options. A call option is an offer to buy the oil at a particular price before the contract expires, whereas a put option is the opposite (i.e an offer to sell at a particular price).
For example, let's say a barrel of oil is worth $70 and an investor opens a call option to buy the barrel at $75 within the next month. If the price does not reach $75 within the time of the contract, the option is out of the money and the buyer will have lost the premium they paid to purchase the contract. However, say the price rises to $85 within the contract timeframe, the buyer could exercise their right to buy and then immediately sell the oil, leaving them with a $10 profit.
Stocks
Oil trading can also be done indirectly, for example by purchasing shares in oil companies based in the UK, US and elsewhere, in the hope that the price of oil increases and these companies benefit. These shares will generally track the price of oil, although their price will also be determined by other factors such as the company's financial performance (jobs availability changes may be indicators of this). Major company shares for trading crude oil include shares in companies like Royal Dutch Shell (based in The Hague, Netherlands), BP (London-based) and Exxon Mobil (based in Irving, Texas) – all part of the group referred to as "Oil Majors". In terms of revenue, the top 5 global oil companies are Sinopec, PetroChina, Saudi Aramco, Royal Dutch Shell and BP.
ETFs
ETFs (Exchange-Traded Funds) allow oil trading enthusiasts to invest in a single financial product that tracks the performance of a collection of different assets, for example, multiple oil companies. Investing in an ETF can help diversify portfolios and spread risks. Another benefit of investing in an ETF, rather than a mutual fund, for example, is that ETFs can be bought and sold throughout the day. Similar to ETFs are Exchange-Traded Notes (ETNs), which is another financial instrument commonly used for trading oil markets. An ETN tracking a crude oil futures contract is available on Robinhood.
CFDs
CFDs (Contracts For Difference) are common financial instruments used in oil trading that allow investors to speculate on whether the price of a particular type of oil will go up or down without actually owning the underlying asset. It is an agreement between two parties (usually the trader and the broker) to exchange the difference in value between the time the contract was agreed and the time it settles.
These are leveraged financial products, which means traders can only put down a percentage of the overall value of the CFD (known as the initial margin). Leverage effectively means that traders are being exposed to a greater extent of the market than their level of capital would allow, which can mean magnified oil trading profits as well as greater losses. Margin rates and charges vary from broker to broker.
CFDs are generally traded with a broker, whereas a futures contract is traded on a stock exchange and CFDs do not have a fixed expiration date (i.e they can be closed at any time). CFDs may also be more accessible to amateur traders as their contract values are often lower. Note that CFDs are banned in the US, so not all types of crude oil trading will be available everywhere.
Spread Betting
Spread betting is similar to trading CFDs in that you are speculating on whether the price of oil (or another commodity or asset) will rise or fall without actually owning the underlying asset. Like CFDs, leverage is also supported. An interview with traders would probably show that the tax advantage is what makes spread betting popular. When oil trading through spread betting in the UK, you will not pay stamp duty or capital gains tax (CGT). However, when trading CFDs, you will generally have to pay CGT
How To Start Trading Oil
Choose The Type Of Oil
As there are many different types of oil, you need to choose the ones you want to focus on and decide whether you want direct exposure (by trading the oil itself) or indirect exposure (by trading the shares of an oil company).
Choose How To Trade
Next, decide how you want to trade it (e.g spread betting, CFDs, futures, stocks etc.). The right financial instrument for you will depend on your level of experience in oil trading and your strategy for investing. For example, leveraged financial instruments like CFDs may be more suitable for experienced traders given the increased risk that leverage can bring.
Choose A Broker
There are many online brokers and companies available in the oil trading markets, with some specialising in certain financial instruments. CMC Markets focuses heavily on CFD trading and spread betting, whilst Interactive Brokers has a broader range of instruments available. Other popular brokers include XM, XTB and Trading212.
Look out for the commission rate, margin requirements, leverage maximums, rollover options following the expiry of futures and oil trading spreads on the platform, as well as other fees such as withdrawal fees. Many oil brokers will have a mobile app so you can continue trading on the move. Traders are also advised to look at the oil investing features on the broker's website (e.g availability of advanced order types, Halal/Islamic accounts etc.) and the quality of the platform software in general (e.g is it MT4, MT5 etc.?). Some brokers and platforms will be UK-based, others may be located elsewhere.
Security should also be a priority when looking for an oil trading broker – do your research to check that the firm is regulated and has not been linked to any scams. Also, beware of online platform scams and 'get rick quick' adverts online. This year there have been fake adverts relating to Dragon's Den and oil trading published on online platforms.
Identify A Strategy
The volatility of the oil markets and volume of traders make it attractive to speculators, however, going in with an oil trading strategy is crucial. Traders may choose to open and close their positions within the same day (i.e day traders) or they may decide to keep their position open for a longer period. Day trading may be a more appropriate strategy when increased volatility on a particular day is expected due to a particular economic or political event. Longer strategies for trading crude oil may be more appropriate when investing in certain oil stocks that may have lower volatility and are focused more on the fundamentals.
High volatility also lends itself to scalping as an oil trading strategy. This is where traders look to profit from price movements on a much shorter timeframe in the hope that across many trades the number of times they profit will exceed the number of times they incur losses. There is also swing trading, which occurs over a longer timeframe, typically lasting several hours to a few days. Traders utilising this strategy will use technical analysis to identify opportunities to profit from the price movement within trends.
Other strategies may also work but the key thing is to find out what works for you and what doesn't by starting small (or even better with a demo/simulation account). You should also recognise that, although some strategies may work for some traders, they may not work for everyone. For example, scalping requires a significant investment of time and the ability to respond quickly to changes in the market. Those balancing other work commitments with oil trading may not be able to give this strategy the attention that it requires.
Ultimately though, traders should be considering the trends of the oil trading market, including their directions, causes and implications. Make use of market signals and also look out for platforms that have an oil focused robot/bot, which does all of this automatically.
When happy, simply begin the life cycle of the trade by placing an order for a specific quantity through your chosen oil trading broker.

Pros Of Oil Trading
High volatility
Large trading volumes
Spreads are often tight
Leveraged trading supported
Range of asset classes on offer
Can use to hedge other strategies
Cons Of Oil Trading
Geopolitical and economic events can cause major swings
Not very ethical to invest in
Factors Impacting The Price Of Oil
The live WTI or Brent Crude oil trading price today can be found online on a range of broker websites and financial blogs. Supply factors that can impact this price include natural disasters, geopolitical instability and the cost of extraction. The main economics demand factor in the trade of oil instruments is global and regional economic performance. If the economy is growing strongly and industrial output/production is increasing, this will usually increase the oil demand. The outlook in 2020 and 2021 was rather bleak due to the coronavirus pandemic. Apart from economics, other demand factors include the success of renewable energy, population growth etc.
Education & Market News
Amateur traders are encouraged to make use of and review crude oil trading education material. There is 'for dummies' material specifically on the commodity market available online.
Videos on YouTube can provide useful training, reviews, documentary clips and insights into the business of trading crude oil futures and other products, enabling you to plan a strategy. Other options include books that give an introduction to oil trading and the opportunities and cost that may be involved. You could even register for a Master's degree or course studying the oil and gas industries to enhance your qualifications and underlying knowledge. So, there is no excuse not to get the basics right.
Whatever your level of experience, make sure that today and every day you keep an eye on the oil trading news and how this may impact the forecast for the USD trading price of oil and the futures market. Look out for oil price predictions. Also, make use of analytical platforms such as TradingView, which provide further insight, ideas and graph analysis into the crude oil (including WTI and Brent) trading markets.
PwC has also produced a glossary of oil trading terminology (amongst other things), which includes explanations on certain documents, delivery procedures and types of oil. Commodity brokers (e.g in oil and gas) may provide live market updates via their Twitter accounts, which can be an easy way to keep up-to-date. Traders can even download online oil 101 manual documents by authors like David Long on PDF and get involved in crude oil trading online courses put on by companies on a training platform.
Trading Hours
Oil trading market hours and days (whether in the UK, Dubai etc.) will depend on the particular oil commodity being traded. However, markets are generally open for 23 or 24 hours a day, with most being closed from Friday evening until Sunday. This gives oil traders a slight break from working over the weekend.
Trading hours for specific brokers like eToro can be found on our review pages or broker websites.
Final Word On Oil Trading
The oil trading industry presents huge opportunities due to the market's volatility, with the price of WTI crude oil in 2020 even ending up at a point below zero. There is a wide range of oil types that traders can explore, complemented by a selection of financial instruments by which to speculate upon them, though some of these are easier to get to grips with than others. Although volatility creates opportunities, it also necessitates investors to be constantly alert. Our main oil trading tips are to undertake thorough technical and fundamental analysis and make use of advanced order types.
FAQs
Is Oil Trading 24/7
Not far off. Oil trading hours vary according to which particular type of oil is being speculated upon, though hours tend to be 23 or 24 hours a day from Sunday evening until Friday evening.
What Is An Oil Trading Futures Contract?
Trading oil, as well as gold and other commodities, through futures contracts is a common speculative approach, where a buyer and seller agree to exchange an asset or commodity at a pre-determined price on the date on which the contract expires.
Why Are Oil Trading Markets So Volatile?
The price of oil (like many markets for commodities) is exposed to many regional and global events such as economic shocks, geopolitical instability and increases in the cost of extraction. These can be grouped into supply and demand factors that will influence the general movement direction of the markets.
Trading Oil Vs Forex: Which Is Better?
This depends on your personal preference. Both can be volatile and many of the financial instruments used in oil trading (e.g CFDs) are also used in forex trading. However, you may find lower spreads for major currencies pairs compared to crude oil trading.
What Is The Difference Between Trading CFDs And Spread Betting?
Trading CFDs and spread betting are similar as they both involve speculating on the price movement of an asset without actually owning the underlying asset. The primary difference is concerning tax; trading CFDs in the UK is generally subject to capital gains tax (CGT) but not stamp duty, whereas spread betting in the UK is not generally subject to either of these taxes.
What Are The Oil Trading Opening Hours For Brokers?
Oil trading occurs at different times primarily based on the underlying asset, rather than the broker being used. So, whether you or your group are with eToro, Plus500, Trading212, Zerodha or Sunton Capital and whether you are trading from Karachi or London, oil trading times should be the same. For WTI crude oil, this generally follows the CME's opening times, while Brent crude oil is traded during the ICE window. Make sure the times you are considering are in your local timezone, be that GMT, EST or PST.