Best Social Trading Platforms And Brokers 2021
Social trading opens trading and investing up to everyone. Social platforms (and brokers) allow traders to copy more experienced investors who share their trading information. Retail traders can see what professional forex traders do across the network and make exactly the same trades from their broker platform or app. Experienced traders can also benefit with social trading platforms like eToro, Zulutrade and Ayondo all keen to host profitable traders. Read on to see if social trading might suit you;
Top 3 Brokers For Social Trading


EagleFX is a popular trading broker offering forex, stocks, cryptos & commodities.
EagleFX is a popular trading broker offering forex, stocks, cryptos & commodities.


eToro is a multi-asset platform which offers both investing in stocks and cryptoassets, as well as trading CFDs.
eToro is a multi-asset platform which offers both investing in stocks and cryptoassets, as well as trading CFDs.


Pocket Option is a global binary options broker with sleek proprietary trading platform and competitive range of assets.
Pocket Option is a global binary options broker with sleek proprietary trading platform and competitive range of assets.


Zulutrade provide multiple automation and copy trading options across forex, indices, stocks, cryptocurrency and commodities markets
Zulutrade provide multiple automation and copy trading options across forex, indices, stocks, cryptocurrency and commodities markets
Show All Brokers ⇩
What Is Social Trading?
Social trading is an area of trading which, its proponents say, democratises trading by making information more accessible to less-experienced traders and investors.
Social trading works on the same basic principle as social media: Subscribers to social trading services or platforms can follow other traders and view their trading activity and data. They can then use this information to guide their own trading.
Some forms of social trading, such as copy and mirror trading, allow users to automatically copy the trades of others. Note that we have a separate page on copy trading brokers and platforms.
Regulation is as tightly controlled as the rest of the finance and investing industry.
Let's explore the history of social trading, its different forms, and its inherent pros and cons.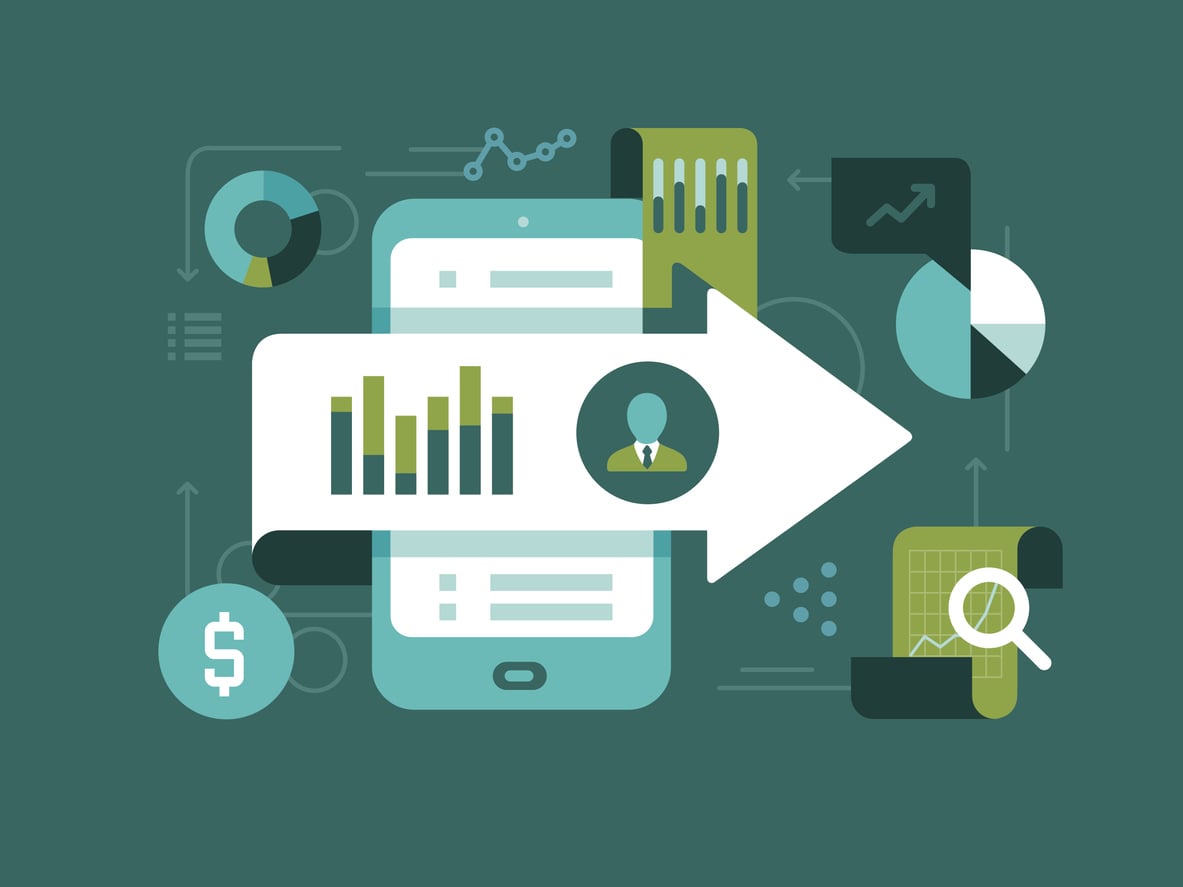 Comparing Social Trading Brokers
All social trading brokers have their unique selling points and their positives and negatives for any trader, but to actually work out which one is best for you can be tricky. Here's a quick guide to the main things to look out for.
Trading Costs
A key comparison factor is the total trading costs you might encounter between one firm and another. These may not be as clear as you would hope:
Spreads And Fees
One of the most important factors for most traders when choosing a broker is their fees. Whether you trade forex or ETFs, costs mount up over time.
This is more complicated than a simple look at whose fees are highest, because you'll need to think about how you plan to trade and so which features you're going to use and whether there's a fee attached.
It's often free to open an account and trade, but brokers may charge fees for anything from the number of withdrawals you make to the dealing spread, so check that their pricing plan won't end up taking an unreasonable chunk of your earnings.
Minimum Deposit
Another point of difference between brokers is the minimum trade size or the minimum deposit when you're starting out.
Some brokers are designed for complete beginners, and so don't make large demands when it comes to their minimums, while others are designed for higher rollers but may be cheaper as a result and offer better leverage.
As with everything, the right answer depends on your trading style.
Deposit And Withdrawal
Finally, the way you actually add and subtract money from your accounts is important. Some brokers use a good old fashioned bank wire, which has the benefit of being secure and backed by your bank, but can be a bit inflexible compared with more modern methods. Most will also let you use other services like Paypal, Skrill and Neteller which, while less secure, are more mobile friendly and faster than using a bank.


Trading Platform
How you intend to use you account will impact what sort of platform suits you best, and it is another important factor to compare. Do you need charting functions? Would you prefer automated trading? You need the right platform for your needs.
Ease Of Use
Brokers will either use a trading platform of their own design or a generic trading programme under their brand which you'll use day to day.
This is another of the most important factors, because it's the interface you'll rely on to make your trades, and it needs to be right for you. When you're just starting out the most desirable feature is usability.
Configurability
Trading is complicated enough without your platform making life harder, so a clutter-free display and a clear and logical layout are both important to help you get the most out of your broker.
Having the buttons in a sensible place, having useful shortcuts and quick read displays are obvious, but important when you're starting out.
As an alternative, the next best option is a highly configurable interface with multiple trading windows, so that you can make it fit your needs even if it's not perfect straight out of the box.
Performance
Once you've found a front end that you're happy with, it's time to look under the bonnet. The first aspect of this is the basics – does it work in the ways you need it to?
Execution Speed
How fast are your trades compared to other platforms on the market? Does it make the trades you intended accurately? All of these are important because even the best looking interface is useless if the product isn't good enough.
Security
The second aspect is security. It's impossible to guarantee you won't be a victim of fraud, but the best you can do is to do your homework on your broker.
Make sure they have some kind of security policy, and that they can tell you how they secure your data and what steps they take to minimise risk.
Platforms with two factor authentication or deposit protection guarantees are a good idea, as are ones with more stringent financial checks.
Another way to protect yourself is to make sure that the broker is registered as a trader in your region, and that they are licenced to offer their services in the market, which ensures somebody makes regular checks on their conduct.
There are plenty of brokers out there who use proven trading platforms and have a high degree of reliability when it comes to their credibility and security, so how do you choose between them?
The next step is to look at their platform's features. There is a huge range of options when it comes to features, so it really is a buyer's market, and it's up to you to decide how you want to trade.
Trading Hours
A simple one, but still important. Is trading available whenever markets are open or is there downtime when you can't trade?
Some brokers don't operate at unsociable hours where they're based, which could prevent you from trading in a target market, or worse, your home one.
Asset List
The first step is to look at their asset list, which will tell you how many markets are avalaible to trade in.
Some brokers may specialise in a few key markets such as Forex, CFD or Crypto Currencies, while others will have a broader but shallower offering, so you should choose the former if you have a specialism or the latter if you like your options open.
A forex trader specialising in specific currency pairs will likely be happy at any broker, but other trading strategies might rely on a diverse set of markets with less correlation. So choice of markets is criteria that will be different for each person.
Functionality
Next up, what kinds of tools and widgets are there on the platform and do you need them? Brokers offer everything from news feeds to advanced analytics, so you should think about what you need and what's included in the price.
Risk Management
One particular function that's handy is risk management. Some brokers offer risk management tools that offer risk guidance and ways to stop losses from building, which can be handy when you're starting out.
Mobile App And Research Tools
You might be content with a bare-bones package and the option to upgrade, but it never hurts to have tools up your sleeve if the price is right. A metatrader platform might be over complex, a binary platform too inflexible. It is an important consideration.
Two of the most important tools that most brokers will offer are the app and the analysis features, so you should pay particular attention to these when you're doing your research.
You need to find out if the app is just as functional as the programme or if it's more of an accessory to it, and how many models the analysis features offer.
Account Types
The type of online trading account you open can impact everything from the size of your first deposit, to the trading costs you might pay. Ask yourself what kind of account you need before making a comparison.
Margin And Leverage
Comparing a trading account can be more important even than comparing brokers because different accounts can radically change your experience of a platform, and with the right platform, it can unlock your full potential.
Many brokers go beyond basic accounts and offer more expensive Professional and VIP versions, which may contain elements missing from basic accounts that you need.
Paid accounts may have higher leverage, which will allow you to trade more assets than you have, a virtual necessity if you plan to be serious about trading.
Account Currencies
Some often also allow you to trade in more exotic currencies beyond the Pound, Dollar, Yen and Euro – such as the Real, Dinar, Zloty and Canadian Dollar – or cryptos like Bitcoin, Dash, Litecoin or Ethereum – which can greatly enhance your trading options.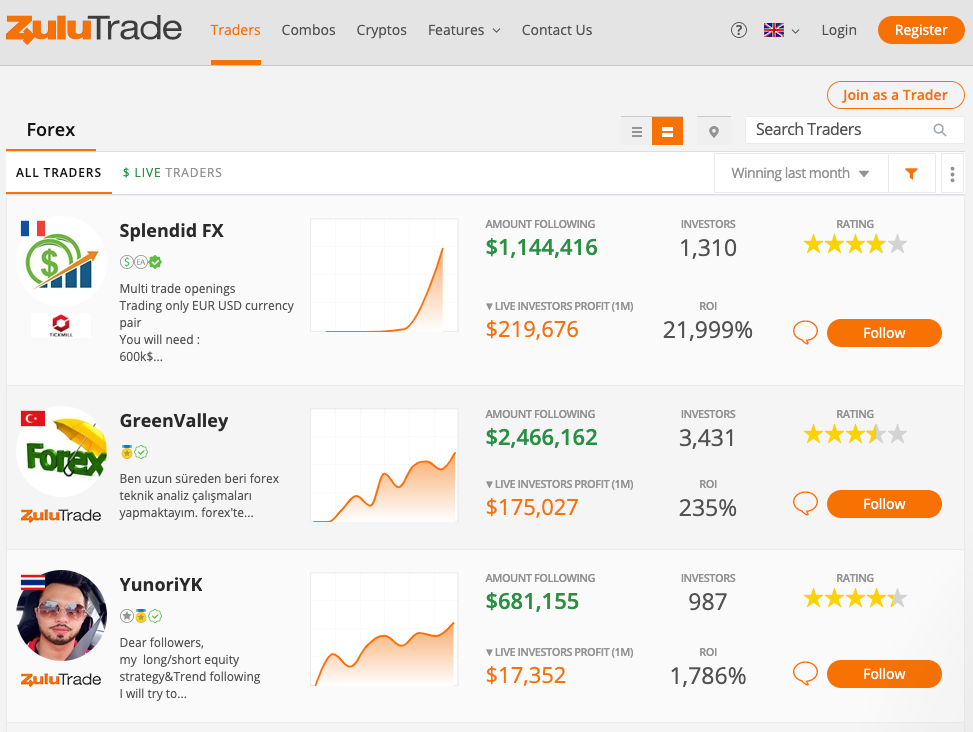 Copy Trading
Copy trading offerings can vary. Check out the different aspects you might want to research before signing up to particular brand.
Follow & Lead
The ability to copy trades and be copied is what distinguishes social trading from other kinds, so the quality of the copy trading on your platform is of paramount importance.
The beauty of social trading is the ability to follow others in one direction, then make your own path once you've got where you wanted to go, and good platforms will enhance that ability.
Volume
The size of the pool of fellow traders to copy is important because it is more likely you'll find like-minded traders in a bigger pool, so this is important for comparisons.
Amount Of Data
It's also important to be able to see the history of a particular trader, how successful they are and what their strategies are, so that you're not going in blind when you choose to follow someone.
Flexibility
Variety is also important, and you don't want to be held back, so try and avoid platforms that artificially restrict how many traders you can follow, or limit the types or scales of trade you can track.
Customer satisfaction
Feedback
One of the best ways of assessing the quality of a broker is the feedback that other traders like you have given them, but you can also do your own detective work.
Simply using comparison sites can be one way to do this, and a legitimate broker's rating will compare well to others on an equally reputable comparison website, but you can also check out their reputation on social media websites too to find out what others are saying about them.
Security Of Broker
Beware of brokers without a social media presence and a limited number of reviews, as they may not be trustworthy.
Another option is to check out their official credentials. It is always advisable to go with a properly licensed and regulated broker that abides by local policies on trading, but you should also see what voluntary measures the broker takes regarding data and financial security – such as membership of regulatory bodies or codes of practice – which should be listed on their websites.
It is also worth double checking the financial stability if possible.
Losing Percentage
Brokers in the EU are required to list the percentage of their traders who lose money, so a broker with a low percentage is a good place to start.
A large percentage of traders will lose, that is the nature of markets. But a higher losing percentage at a certain broker may mean trading costs and spreads are making profitability harder for traders there.
Education
Finally, part of the joy of trading is growing and learning as a trader to become better and more successful, and a broker who helps you do that is a real asset.
Some brokers will offer online tips, classes or video tutorials on everything from risk management to diversification, so try to take advantage of their advice and education where you can.
---
The History of Social Trading
Social trading is a logical progression from traders talking to each other about their day's work.
Imagine a scene in the late 1980s where a group of traders are in a wine bar after markets have closed for the day: one tells the others about a position they've opened that looks sure to make a profit. The other traders like the sound of this investment and copy it for themselves the next day.
If you follow that scenario through the technological advances of the past three decades, you can easily picture this conversation being repeated through emails, then through chat rooms and other internet forums; each time with more and more people able to hear the conversation.
Quite quickly, the idea to charge people for access to the conversation was developed.
With the rapid rise of social media sites such as Facebook in the 2000s, it was only a matter of time before trading gained its own form of social media.
eToro was one of the first companies to capitalise, launching their OpenBook platform in 2010. Not only do OpenBook and other platforms allow traders to share their trading activity, they theoretically allow anyone to see what the experts are doing in real-time and learn from them (and copy trades in real time).
The secrets of the trading floor become common knowledge and everyone can profit.
Forms of Social Trading
Different platforms allow for different forms of social trading. Here are the most prevalent:
Copy Trading
The term copy trading is sometimes used interchangeably with social trading. This can be misleading as although copy trading is a form of social trading, social trading is not necessarily copy trading.
Copy trading platforms, such as eToro , ZuluTrade and Ayondo, allow investors to not only follow traders, but also to automatically copy their trades.
Traders are ranked according various criteria including profitability, career level, maximum drawdown (the largest amount of money they've lost after a bad run of trades), number of followers, risk etc.
Using this information, less experienced traders can decide who they trust and assign a percentage of capital to be invested in opening the same positions. For instance, for every £100 that Trader A invests in Stock X, you might set the platform to invest £10 of your money.
Your position closes when the trader's does and you make the same relative profit or loss as Trader A.
Mirror Trading
Mirror trading is used in forex trading. Although it sounds identical to copy trading it has crucial differences, the main one being that the it is a strategy that is copied, rather than a trader.
An investor (or 'mirror trader') selects a trading strategy based on what currencies they wish to trade, how much money they want to make and how much they can afford to lose.
When a position is opened by the chosen strategy's developer, the same position is automatically opened (or mirrored) in the investor's account.
Mirror trading is generally used by more experienced forex traders as its fully automated nature can lead to a high volume of activity and so requires a larger amount of capital than copy trading.
Signals and Tips
Less automated ways of social trading include the use of signals and tips. These are generally provided by experienced traders for free (either on websites or through YouTube videos etc.) or through subscription services such as internet trading rooms.
There are also forex signal subscription services available. Signals are generated either by human analysis or by algorithm and can provide investors with a text or email alert when a forex signal matching a selected investment profile is generated.
Although signals and tips services generally cost money to subscribe to, traders still have a choice whether to act on each one. Choice of communication technology is key when using signals – speed is of the essence.
The Pros and Cons of Social Trading
There are of course benefits and risks of using social trading. Here are some of the major ones:
Advantages
Collective Knowledge
One of the main advantages of social trading is that it cultivates collective knowledge. Less-experienced traders subscribing to social trading platforms aren't being given the opinions or strategy of one more experienced trader; they're presented with a much wider range of information from multiple sources.
Trading Histories
As mentioned above, traders on social trading platforms are ranked according to various criteria. These give other users a degree of security as they can assess a trader's credentials before they begin copying their trades.
Watch and Learn
The ability to see what other traders are doing in real time is real advantage of social trading. New traders have the ability to watch what other traders are doing and not only learn from it, but also make those trades themselves. In this respect, social trading can offer an exciting way to learn 'on-the-job'.
Confidence Building
Trading can be a daunting, perhaps even lonely venture when you're new to it and sat at home in front of your computer. Again, the collective nature of social trading is an advantage here. Because traders are sharing their knowledge and learning together, it can help build new traders' confidence in their own growing abilities.
Emotion-Free Decisions
One of the arguments put forward for copy and mirror trading is that they take the emotion out of trading. Investment decisions are best made with the head and not the heart, and the sometimes pressured nature of trading can sometimes lead to misplaced decisions.
By automating the process to their specifications, a trader can theoretically let the algorithms make trading decisions based on logic rather than emotion.
Disadvantages
Whilst there are advantages to social trading, there are also risks and drawbacks:
Hidden Aspects
Although traders on social trading platforms are ranked according to their activity on that platform, their trading still retains hidden elements. For example, the top-ranked traders whose activity you decide to copy may have a large success rate but won't reveal any of the following:
How much capital they have. They may have a large enough amount to feel comfortable opening high-risk positions
Whether their portfolio is heavily diversified, helping to hedge any losses they make on this platform
Unless you really do your research, it's unlikely that you will be able to find out about the nature and success of their off-platform trading activity
How successful they're going to be in the future
False Sense of Security
Although social trading does give a genuine sense of security, it also has the potential to lull less-experienced traders into a false sense of security.
It should always be remembered that trading is never easy. There is always risk and any system that claims to make you vast profits with little or no effort should be approached with caution. Social trading is no exception.
Although the process becomes more transparent and allows you to follow many different seemingly successful traders, it is still possible to make big losses very quickly if you have no idea what you're doing.
Overconfidence
This follows on from the last point. Imagine that you're following only the most highly ranked traders on the platform and the first few trades you've copied have made a profit without you having to do much.
In such situations it's very easy to become overconfident and leave the platform to its own devices. However, all traders can experience large drawdowns and, if you've not been keeping a close look at how the traders you subscribe to are doing, so can you.
As pointed out above, they may have capital available to risk which you don't.
The only ways to hedge against potential losses when using social trading are the same that apply to any other form of trading:
Employ a proper risk management strategy
Keep a close eye on your trading platform, especially when copy or mirror trading
Do your own continual research on market conditions and outlook
Only put up capital you can afford to lose
eToro is a multi-asset platform which offers both investing in stocks and crypto assets, as well as trading CFDs.
Please note that CFDs are complex instruments and come with a high risk of losing money rapidly due to leverage. 75% of retail investor accounts lose money when trading CFDs with this provider. You should consider whether you understand how CFDs work, and whether you can afford to take the high risk of losing your money.
Past performance is not an indication of future results.
Cryptoassets are volatile instruments which can fluctuate widely in a very short timeframe and therefore are not appropriate for all investors. Other than via CFDs, trading cryptoassets is unregulated and therefore is not supervised by any EU regulatory framework.
eToro USA LLC does not offer CFDs and makes no representation and assumes no liability as to the accuracy or completeness of the content of this publication, which has been prepared by our partner utilizing publicly available non-entity specific information about eToro.