Brokers With Low Minimum Deposit
Brokers with low minimum deposits are great for traders starting out – facilitating quick and easy access to the financial markets. So whilst many forex and stock trading platforms require thousands to open an account, some of the best online brokers offer little or no cash requirement. Here, we explain the benefits and drawbacks of platforms that require minimal capital outlay and list the top brokers with low minimum deposits.
Best Brokers With The Lowest Minimum Deposit
These are the best brokers for new traders with the lowest minimum deposit requirements:
Top 3 Broker Comparison
Minimum Deposits Explained
Online brokers typically require a deposit to set up an account and start trading. So whether you're trading stocks, forex or binary options, you'll often need to put down hundreds or thousands before you can open a position. Of course, minimum deposits vary between providers.
Brokers with low minimum deposits can appeal to traders looking to test a live account before investing significant cash. They can also be used to diversify risk exposure by breaking up a large pot between multiple strategies and platforms. Additionally, some strategies can only be tested under real-market conditions, so a paper trading account won't tick the box.
Market makers, brokers that take the opposing side of trades, generally have the lowest minimums, though ECN forex brokers can also offer little to no deposit requirement. But while capital requirements may vary, it's important to still choose a broker that's regulated and offers the trading tools you need to be successful. For example, brokers in Europe are usually regulated by the CySEC while Australian traders should look for licensing from the ASIC and UK investors for oversight from the FCA. Equally, South African and Kenyan investors should check providers are licensed in their jurisdiction.
Pros Of Brokers With Low Minimum Deposits
There are several benefits to opening an account with low or no minimum deposit:
Beginners – New starters can learn about the forex market, for example, without risking more than they can afford.
Access – If you want to test several markets, you can spread your pot across multiple assets, from indices like the NASDAQ to precious metals such as gold.
Order size – Brokers with low minimum deposits may accept smaller order sizes which can appeal to those with less cash.
Resources – Most brokers provide a range of guides, tutorials and tips to help support trading strategies, and a small deposit, even just $1, could grant you access to a company's suite of tools.
Cons Of Brokers With Low Minimum Deposits
There are several drawbacks to using brokers with low minimum deposits:
Scams – There are a large number of retail trading scams online. And some brokers may lower capital requirements to reel traders in. As a result, investors should check a broker is still regulated by the relevant authority and receives positive reviews.
Hidden fees – Platforms may reduce cash requirements and then charge extra for other trading services, from account inactivity fees to monthly maintenance costs. That's why it's important to opt for a legitimate broker with transparent pricing.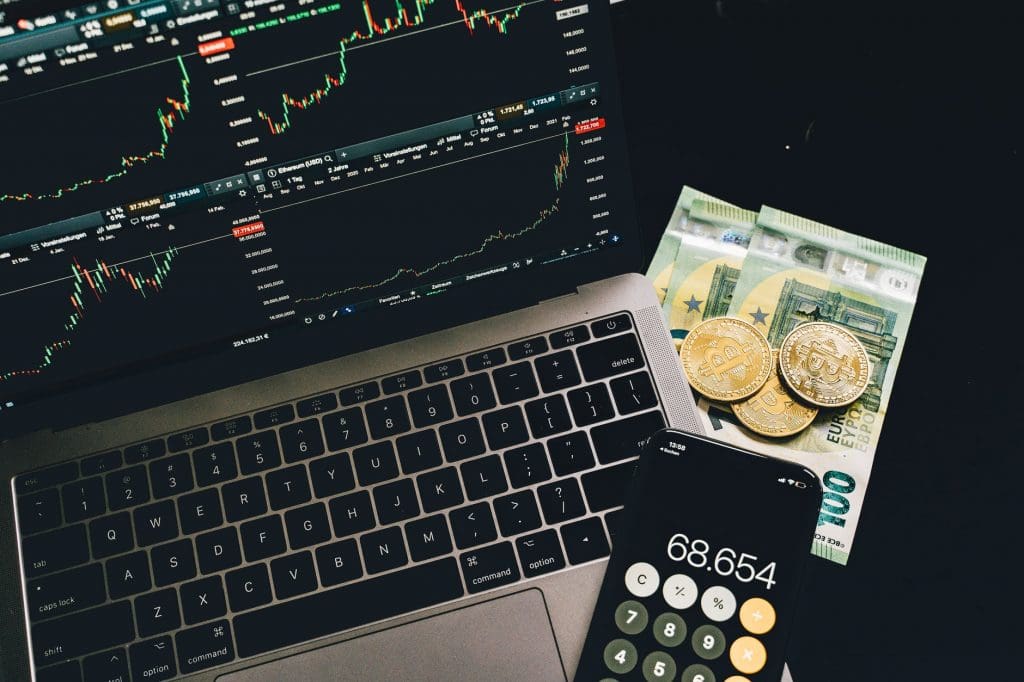 Final Word
Online brokers with low or no minimum deposits are a great option for new traders. They connect investors to the financial markets, allowing traders to test a broker's range of services or refine strategies. However, it's important not to forget that you still need a legitimate platform with the necessary tools, market access, and regulatory protection. Check out our list of the best brokers with low minimum deposits to start trading today.
FAQ
Why Do Brokers Require A Minimum Deposit?
Online brokers require an initial payment to cover the costs of creating an account and to ensure traders have enough capital to open positions in their chosen market. Minimum deposits vary from several thousand dollars to just $1.
Who Are The Best Binary Options Brokers With Low Minimum Deposits?
Among the best binary options platforms accepting low deposits is IQ Option. A $10 payment is needed to get started and clients can trade cryptocurrencies, stocks and digital options. For more alternatives, see the list of low deposit binary options brokers.
Can I Trade Forex With $1?
Yes, some online brokers offer minimum deposits from just $1, including regulated trading platforms. See our list for leading recommendations and detailed reviews.
Which Online Brokers Have A Minimum Deposit Of $10?
There are a number of trading platforms offering deposits from just $10, including RoboForex and FXTM. Both provide access to a range of leveraged trading products with competitive spreads and reliable customer support.
Who Are The Best HFX Brokers With Low Minimum Deposits?
Some of the best FX brokers with low minimum deposits include Forex.com and XM. They offer an impressive suite of tools and hundreds of trading assets alongside free mobile applications.