Brokers With Micro Accounts
Brokers with micro accounts offer straightforward access to forex markets for rookies and those on a budget. This guide will explain what micro trading accounts are and how they work. We also compare micro accounts to other popular trading solutions. Use our list of the best global brokers with micro accounts to get started today.
Micro Accounts Explained
A micro account is one of the smallest of several different-sized trading accounts – the smallest being nano accounts which are rarely offered. Micro accounts essentially offer low contract sizes, called micro lots, which are 1,000 units of currency. The typical pip value with a micro lot is $0.1. They also commonly go under the name of 'cent' accounts.
Brokers who offer micro accounts are best for beginner retail investors who want to access the forex market, or for investors who wish to demo new strategies without risking too much capital.
Micro accounts are primarily found at forex and CFD brokers. Most online brokerages either require no minimum deposit for a micro account, or the deposit is significantly less than the requirements of a standard account, for example, often around $10.
Importantly, other trading conditions and features don't usually differ from standard live accounts.
Criteria & Qualification
A micro account allows investors to buy smaller contracts with fewer margin requirements. The smallest contract available to purchase is called a micro lot, which is 1% of the size of a standard lot, meaning it is equal to 1,000 units of the base currency.
For comparison, mini accounts offer mini lots as their smallest contract, which are 10,000 units of the base currency. Standard accounts offer standard lots as their smallest currency, which are larger, at 100,000 units of the base currency.
Let's say an investor wishes to trade EUR/USD. In this case, the euro is the base currency. So, a micro lot of this currency pair would involve the purchase of 1,000 EUR. And you can buy as many micro lots as the capital in your account allows.
Though brokers with micro accounts mean smaller contracts, they do not necessarily mean smaller yields are payable. If the brokerage offers high leverage, traders can amplify their receivable profit. Of course, when trading with leverage, it is important to remember that losses will also be multiplied.
Tip: ensure you have the best rates on your chosen currencies, whether it be the South African Rand (ZAR), Great British Pound (GBP), Canadian Dollar (CAD), or Kuwaiti Dinar (KWD).
Who Should Use A Micro Account?
Perfect for beginners who do not want to risk a lot of capital but want to get into retail trading, forex brokers that offer micro lots are a great step up from demo accounts, in which you practice trading with virtual cash.
Those who have traded before can also use brokers with micro accounts to try any number of new strategies before making large buy and sell orders. This will help gauge if a strategy or trading system works before taking on too much risk.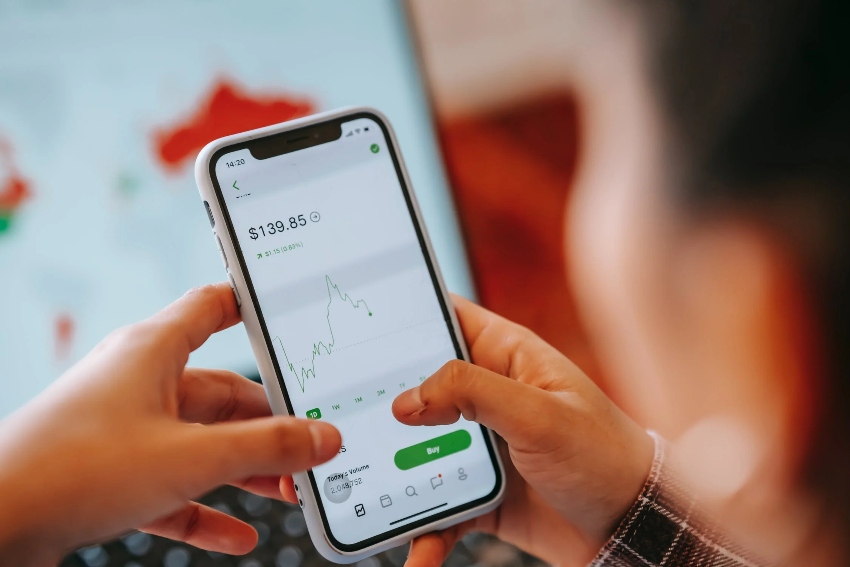 Compatible Account Types
Cash
Cash accounts can be used jointly with micro accounts as they are also beginner-friendly. Importantly, investors can only use the finances they have deposited into their account, with no margin or leverage trading.
Providers and businesses with these type of cash accounts offer the same tools as regular trading accounts, including the MT4 platform and secure management login and opening.
Managed
When an investor allows another person to manage their capital and account, this is described as managed. It is, naturally, risky to not have control over your funds. Some brokers offer managed micro accounts, but it is important to be thorough with checks on who you are allowing to manage your account, especially as trading can be leveraged, so any losses made by the manager will be amplified. Also check timelines as leaving your capital for 6 months or more may not be possible for some investors.
Look into the fees charged and reviews from other customers on our site, Google or Trustpilot, to ensure you can trust the service.
PAMM
Percentage Allocation Module Management (PAMM) accounts allow investors to group funds while experienced market professionals do the trading. These are arguably safer than managed accounts and are more heavily regulated.
The total profits earned are split between the manager, who receives a portion, as well as between each individual trader whose money was pooled, proportionate to their contribution to the total finances.
A PAMM account may have a higher chance of profit than a micro account, but the amount made will be less as it is split between multiple parties.
ECN
Electronic Communication Network (ECN) accounts are offered by Non-Desk Dealing (NDD) brokers. They can also offer Direct Market Access (DMA) accounts.
NDD brokers allow traders direct access to interbank market rates of exchange. ECN brokers do this by allowing sellers to bid for an order anonymously. With DMA accounts, those who are lending are not anonymous.
ECN brokers do not generally offer micro accounts and these types of accounts are not to be confused with dematerialised (or demat) accounts.
Pros Of Micro Trading Accounts
Risk control: Smaller lot sizes allow traders to control their risk exposure. For example, in a standard lot, two pip movements in the EUR/GBP is equal to a £20 profit or loss, whereas two pip movement in a micro lot is £0.20.
Free from additional costs: Micro accounts are a common way for budding investors to begin learning how to trade forex and cryptos with competitive fees.
Leverage: Profits can be magnified with leverage, so micro accounts do not have to sacrifice profits in return for limited upfront investment. Leveraged trading is also available on multiple assets, from indices like the NASDAQ to ETFs.
No maximum: The only limit to how many micro lots you can purchase is the money you deposit into your account. This means you can trade using a micro account for as long as you wish, whether it be 6 months or 365 days. As long as you make the right forex trading decisions, there is no compromise on the amount of profits you could potentially earn.
Cons Of Micro Trading Accounts
Returns: Smaller initial investments tend to lead to lower returns. Leverage can amplify profits, but they also multiply losses, so beginners may not be comfortable trading on margin.
Upgrading: Once you feel ready to move onto a larger account, you will need to close the micro account and reopen a new mini/standard account. Fortunately, many top brokers with micro accounts also offer mini and standard account solutions.
Final Word On Brokers With Micro Accounts
With as many as 80% of day traders estimated to lose money over a year, with the median loss being -36.30%, it is important to be adequately prepared before getting into trading. Check out which brokers with micro account options have low and high interest rates or zero spread accounts, meaning competitive fees. Micro accounts are a perfect way to introduce yourself to trading before committing to investing larger amounts.
Check out our list of the best brokers with micro accounts to start trading.
FAQ