About Us
DayTrading.com is a free, online resource. It offers visitors insight into every element of day trading, from how to get started in forex, to how to choose the best CFD broker. Our detailed glossary breaks down every piece of trading jargon there is, and our broker reviews offer an unparalleled level of detail – enabling readers to make informed decisions.
We provide the best broker comparison information – helping you to compare your trading options and choose the broker that's right for you.
How Is DayTrading.com Funded?
We have commercial relationships with some of the companies that we include within our comparison tables. That means we may receive commission if you open an account and trade with one of the brokers listed on our pages.
This does not cost you anything; for them it is another form of marketing and for us it means that we can continue to provide comprehensive, up to date and accurate comparisons that are free for you to use.
Our Writers

Tobias Robinson
Tobias has been trading for well over 20 years. From traditional stock and equity investments, to higher risk vehicles such as binary options, Toby has seen many trading platforms, charts and trades. He contributes on a regular basis to daytrading.com, both as a writer, and platform reviewer. He is based in the UK.
"Day trading is an area of finance where education is vital. High leverage and frequent trading increase risk rapidly. That is why I am keen to contribute on this site and share experiences with active traders."
View Tobias' current holdings.
Dan Buckley
Dan Buckley is an American investor, consultant, and part-time writer who runs a startup hedge fund in New York's financial district. Buckley trades a variety of asset classes, including equities, fixed income, commodities, currencies, and interest rates.
His trading style is predominantly macro-based, with the most focus on developing broad investment themes, while combining elements of technical analysis (identifying buyers and sellers in individual markets, their sizes and motivations) and fundamental analysis (notional equilibrium values).
Trades run across a variety of timeframes, from standard day trades to holding periods of up to multiple years.
Guest Writers
Other writers also frequently contribute to DayTrading.com where their expertise in trading or financial journalism can add value to our visitors:
Chris Weston – Pepperstone Analyst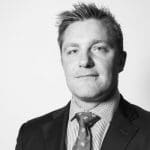 With over 19 years of experience in the industry, Chris previously held positions at IG, Merrill Lynch, Credit Suisse and Morgan Stanley in both research and sales and trading roles and across retail and institutional clients.
Over his extensive career, Chris has gained expert exposure to the FX, equities and fixed income markets, which puts him in a unique position to provide highly-recognised key insights, research, ideas and risk-management strategies
Follow Chris on Twitter @chrisweston_PS
Chris is also a well-respected media figure and regularly appears on Bloomberg, CNBC and Sky News. Chris holds a graduate certificate in Applied Finance from Macquarie University and is currently undertaking his Masters.
Tran Dai Phat – FXTM Analyst

Tran Dai Phat is an Forex Educator at FXTM. He has a Bachelor's Degree with a major in Investment from the National Economics University in Hanoi, Vietnam, and 3 years of experience in the financial markets.
Tran Dai Phat has also conducted in-depth research into both the stock and the foreign exchange markets, as well as commodities.
To this day, Tran Dai Phat continues to share his extensive market knowledge – while encouraging traders to develop their own simple strategies in order to maximise their trading potential.
Want to know more?
If you have any other questions then please feel free to get in touch via any of the methods on our Contact Us page.
Disclaimer
Whilst every attempt is made to ensure that the information published is correct and up to date no warranty or representation is given as to its accuracy or reliability. No liability can be accepted for any inaccuracies or any loss incurred as a result.
Further Reading