Fusion Markets Review 2021
United States not accepted.

Go to the Brokers List for alternatives

Fusion Markets Facts & Figures

Fusion Markets are delivering low cost forex and CFD trading via low spreads and trading costs. Their message is - Stop paying too much to trade
Instruments
CFD, Forex, Crypto, Stocks
Demo Account
Yes
Min. Deposit
$0
Payment Methods
Dragonpay, Mastercard, Neteller, PayPal, Skrill, Visa
Min. Trade
0.01 Lots
Regulated By
ASIC
MetaTrader 4
Yes
MetaTrader 5
Yes
cTrader
No
STP Account
No
ECN Account
No
DMA Account
No
Mobile Apps
iOS and Android
Margin Trading
No
Auto Trading
No
Social Trading
Yes
Copy Trading
Yes
Trade Signals
No
Islamic Account
No
Account
Currencies
USD, EUR, GBP, CHF
CFD
FTSE Spread
1.56 pts (Ave)
GBPUSD Spread
0.64 (Ave)
Oil Spread
3.1 pips (Ave)
Stocks Spread
Leverage
1:500
Forex

Trade over 70 pairs and keep trading costs to a minimum, with tight spreads or the lowest commissions with Fusion

GBPUSD Spread
0.64 (Ave)
EURUSD Spread
0.12 (Ave)
EURGBP Spread
0.62 (Ave)
Assets
70+
Cryptocurrency
Spread
BTC 12.5%, ETH 1%
Coins
BCH, BTC, ETH, LTC, XRP
Risk Warning – Your capital is at risk
Fusion Markets offer "every day low cost trading" to all account types. Our review looks into that promise and also details the platform, deposit and withdrawal options, demo account rules and spread and trading costs. See if trading forex, CFDs and other financial options is cheaper at Fusion.
Based in Melbourne, Fusion Markets was founded by veterans of the Australian forex industry. Its overarching mission is simple: to offer a top-quality trading platform at a significantly lower cost than its competitors.
Rather than being just another broker with a bargain price tag, the company is committed to fundamentally changing the traders' expectations of what forex trading should be. Determined to offer excellence and economy combined, they provide world-class technology and friendly support to those who use them.
With a commission rate roughly 36 per cent lower than their competitors, we've taken a look at whether or not they deliver on their promises.
Company Details
Located in Melbourne, Australia, Fusion Markets is the brainchild of a collection of veteran forex traders. Its founders offer a combined experience of over 50 years, with their stated mission to make trading the markets simpler and more economical.
The company's ethos is three-pronged: to lower the cost of trading forex, CFDs, and other financial products; to offer friendly support to all traders, irrespective of experience; and to provide cutting-edge technology that delivers a seamless trading experience.
Licensed and regulated by the Australian Securities and Investments Commission (ASIC) as a securities dealer, Fusion Markets is rock solid in terms of safety and security. Applicants for these licences must comply with a strict set of criteria to qualify, including a minimum capital requirement of one million AUD and an agreement to file regular reports allowing for third-party audit.
Offering a wide range of financial instruments, as well as ongoing support and a top-notch platform, they cater to traders of all experience levels and budgets.
Trading Platform
In terms of their trading platform, Fusion Markets' preference is for MetaTrader 4 (MT4) software. They offer a number of incarnations of this, including:
• MetaTrader 4
• WebTrader for MT4
• MT4 mobile apps
MT4 clearly requires little introduction, given its status as the most popular trading software on the market. Highly praised by traders of all levels, it has exceptionally strong charting, efficient tools, multiple timeframes, and full customisability. Its automated trading bots – or Expert Advisors – are, of course, particularly lauded, and are just one of the reasons that many traders would cite it as their first choice of platform.
In addition, Fusion Markets offer a number of tools to complement these offerings, including a Multi Account Manager for professional traders, and a Virtual Private Server to ensure that trading is never interrupted by connectivity issues.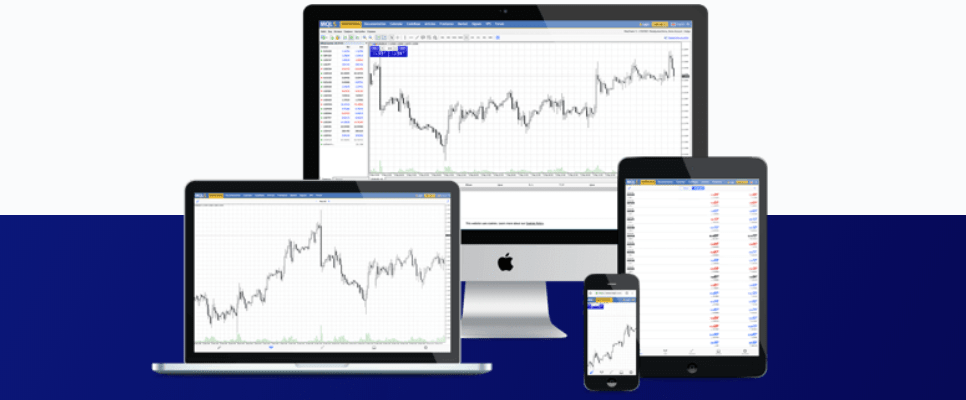 Assets/Markets
Fusion Markets' posit that their mission is to make it both easier and cheaper to access the world's markets, and in order to realise this aim, they provide traders with a number of investment instruments to choose between.
These include:
• Forex (70+ currency pairs available)
• Energy (crude oil, Brent oil, and natural gas)
• Precious metals (gold, silver, platinum, palladium, and more)
• Equity indices
• Commodities (coffee, wheat, cocoa, sugar etc.)
• Cryptocurrencies (including bitcoin, dash, ripple, and ethereum).
This ensures that traders are able to adequately diversify their portfolio, and gives them an ample selection of assets to choose between on the basis of both preference and strategy.


Spreads And Commission
Fusion Markets prides itself on being the lowest cost trader in the business, and a brief look at its spreads and commissions seems to back this up.
The broker offers minimum spreads of 0.00 on a number of popular currency pairs, including AUD/CAD, AUD/CHF, AUD/JPY, AUD/NZD, and AUD/USD. Even when we look at their average spreads, we see figures of just 1.01, 0.65, 0.48, 0.92, and 0.22 respectively.
Their commission rates are also notably low. For example, were you to trade one standard lot of forex and precious metals, you would pay only $4.50 AUD to do so. This figure represents Australia's lowest advertised forex commission – or, on average, 36 per cent cheaper than Fusion's competitors.
This means that, if you're looking for a cut-price alternative to most other brokers on the market, they may well be the company you've been searching for.
Leverage
Fusion Markets may be a cost-effective option, but plus points of their service do not end there. Seeming to combine excellence and economy, the company has much to recommend it, including very attractive leverage.
As part of their commitment to providing a flexible service, Fusion gives the trader the chance to choose their own leverage, up to a maximum of 500:1.
Mobile apps
One of Fusion Market's many strengths is its seeming commitment to delivering a flexible service, and this extends to its mobile offerings. Giving traders the chance to choose between mobile and web options, they provide an assortment of MT4 mobile apps.
These allow the individual to trade through their smartphone, with iPhone, Android, and tablet versions available. Free to download, these provide traders with the ability to manage their account, open and close positions, check live pricing, and use a host of analytical tools that are available when trading from a desktop.
The result is a top-quality 21st-century trading experience.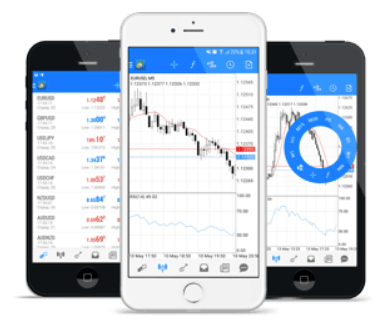 Payment Methods
Fusion offer a range of payment methods – some are region specific, particularly the Asia Pacific region such as Thailand and Malaysia where tailored payment options are available. The popular methods of Visa, Mastercard and of course bank transfer are available across the board. Fusion have also continued to expand the choice of payment method available, including: Dragon Pay, Interac eTransfer and Jeton – with more to come.
There are no fees on deposits. These have been waived for both credit and debit cards as part of the company's commitment to keeping costs to a minimum. Fusion have also continued to expand the choice of payment method available, including: Dragon Pay, Interac eTransfer and Jeton
Demo Account
As with most reputable brokers, Fusion Markets offers a demo account to allow potential clients to trial their products. Again, there is limited information about this on the company's website, meaning it's difficult for potential traders to know what they're getting without first signing up.
However, what we can say is that this provides individuals with a great opportunity to gain a feel for what the company has to offer, meaning that you won't need to take the plunge without first testing the waters and reaching an informed decision about your choice of broker.
Bonus Deals And Promotions
Fusion Markets is dedicated to delivering a great overall package, and it has many plus points to recommend it. However, it does tend to rely on the quality of its overall service to sell itself and has little in the way of deals or promotions to offer traders.
Educational and training resources are essentially non-existent, which means you'll need to pick this knowledge up elsewhere. What is available is white glove support i.e. your own trading specialist to help you navigate the Fusion MT4 Trading Platform.
That said, given the combination of Australia's lowest advertised forex commissions, the lack of fees on deposits, and that there's no minimum account size, you're already saving a significant sum without the need for deals or offers on top of this.
Regulation And Licensing
One area where Fusion Markets most definitely excels is in its strict regulation and licencing. Licenced as a securities dealer with the Australian Securities and Investments Commission, the company is just about as safe as they come. Traders can have full faith in the trustworthiness of the business, knowing that their money is in the most reputable of hands.
This is because ASIC set strict criteria for those applying for a license with them, all of which must be met by successful applicants. These include a minimum capital requirement of one million AUD. In addition, brokers regulated by the body must file regular reports, which are obliged to undergo third-party audits at ASIC's request.
Like many other top-tier forex brokers, Fusion also offer a high degree of transparency, with everything from their ACN and ABN numbers through to their registration date, registered address, and regulator listed online for anyone who wishes to research their operation a little further.
Additional Features
In terms of their additional features, Fusion Markets has little besides the basics and its bargain price tag to offer. Though these are arguably the most important factors for any good broker, there is some room for improvement in this area, and those who enjoy extras like event calendars, daily financial news blogs, educational resources, and webinars may be disappointed with the scarcity of their offerings.
One feature that does deserve a mention is the broker's copy trading service, Fusion+. Clients can find experienced traders with established strategies and request to mirror positions in their own account. The user-friendly platform can be accessed from the client hub and allows clients to test new markets or learn from profitable traders. There are also zero fees if you trade at least 2.5 lots of forex or precious metals each month.
Account Types
Fusion Market's overarching goal is at the heart of the way they operate: they want to reduce the cost of online trading. More than this, they wish to make it more accessible, not only in terms of outlay, but by making it simpler for the trader.
That's why their products are as streamlined as possible. According to the company, trading is difficult enough without the complication of choosing between numerous different account types. That's why, to make things easier, they offer only two variations for their clients to pick between.
Though these are not named on their website, nor a list of features provided, the company does note that both provide the same access to their products, only with slightly different appearances depending on how you pay to trade.
While some might view this lack of flexibility as a negative, we'd suggest the opposite: that the company wants to provide the same level of service to all of its customers, irrespective of how much they pay.

Benefits
Fusion Markets is a broker with much to recommend it. The list of benefits is long, and foremost among them is undoubtedly the economy of its service. The company demonstrates a genuine commitment to lowering the cost of online trading, and this is apparent in all that it does. Its aim to reduce client expenditure is no empty boast, and there are significant savings to be made for those who choose to trade with them.
There are numerous ways that Fusion achieve this ambition, but two that are worth focusing on here are their forex commissions and the lack of fees they charge. We'll examine the former first.
When the company say they want to make trading forex more accessible, they mean it, and one of the ways they make this a reality is by offering Australia's lowest advertised forex commissions. These are, on average, around 36 per cent cheaper than their competitors, which represents a significant saving right off the bat.
In addition, the company have waived fees on both credit and debit cards, which means that you needn't pay anything in order to make a deposit.
Value For Money
Despite their reasonable rates, however, Fusion Markets do not expect you to sacrifice excellence for economy. They continue to provide a top-tier service, albeit on a budget, and this includes the provision of white glove support for all traders. What this means is that you'll be assigned a trading specialist from the word go, who will be constantly on hand to help you navigate the Fusion MT4 Trading Platform.
There is also a real degree of flexibility in the company's offerings, and this is demonstrated both by their rules regarding leverage and the scrapping of a minimum account size. This is a broker that gives you the power to choose how much leverage you desire, with a maximum of up to 500:1 allowed.
On top of this, it's down to the individual to decide how much they want to start trading with, which means you only ever have to trade an amount you feel entirely comfortable with.
This flexibility extends to the broker's product offerings, which are extensive. Including an array of investment instruments, from forex through to commodities and cryptocurrencies, these give traders plenty of options to explore, as well as some great opportunities for diversifying their portfolios.
Last but most certainly not least, the company's ASIC regulation is a huge plus point in its favour. It means that you can have full confidence in the brand to keep your money safe and your details secure and that everything that happens behind the scenes is entirely above board.
Drawbacks
Fusion Markets is a broker that we would have no hesitation in recommending, but that doesn't mean that there aren't areas which could be improved. Its website, for one, is short on certain important details, meaning that it can be hard for a would-be client to find the information they require.
Trading account features, for example, and payment methods are not touched upon at all, and it's a similar case with the company's demo account. While this review resolves those shortcomings, it is something the firm could improve. Visitors can query the live chat to get further information too.
In addition, the company's offerings, though strong, are rather basic. What is provided is fantastic value for money, but neither educational nor training resources come as part of the package.
Additional features, such as financial news blogs, event calendars, and webinars are also absent, meaning that all of the information and advantages these might provide would need to be sought elsewhere.
Trading hours
Fusion Markets is open around the clock Monday through to Friday. Session times vary based on the market hours of their products, but these are all clearly listed on the company's website under their 'Trading Conditions' section.
Contact Details/Customer Support
Should you wish to contact Fusion Markets, they can be reached via various mechanisms, all of which are listed below.
Address:
Level 7
222 Exhibition Street
Melbourne VIC 3000
Australia
Email: help@fusionmarkets.com
Phone number: +61 3 8376 2706
The company can also be contacted via a live chat feature installed on its website.
Safety And Security
As a fully licensed and regulated securities broker, Fusion Markets takes their clients' safety and security very seriously. Their website has a collection of essential legal documents present for you to peruse, including a Privacy Policy which states that it has been amended not only in accordance with the Australian Privacy Principles, but in line with European and UK legislation too. This means that your personal data is fully protected.
Overall Verdict
Fusion Markets is a broker with much to recommend it. Offering an array of investment instruments at some of the lowest prices around, their commitment to cutting costs for traders is admirable – and inarguably successful.
Indeed, they offer Australia's lowest advertised forex commissions, with a rate that is on average 36 per cent cheaper than their competitors. This represents a significant saving, but this is no standard bargain basement option.
Rather, Fusion Market's overall package is of the very highest calibre. They are a properly regulated outfit and one that offers an incredible degree of flexibility to the individual. Their one notable downside is that additional features are limited, with event calendars, blogs, and so on entirety absent from their website. That said, for individuals in search of a broker that covers all of the basics on a budget, there is no better company out there.
Accepted Countries
Fusion Markets accepts traders from Australia, Thailand, Canada, United Kingdom, South Africa, Singapore, Hong Kong, India, France, Germany, Norway, Sweden, Italy, Denmark, United Arab Emirates, Saudi Arabia, Kuwait, Luxembourg, Qatar and most other countries.
Traders can not use Fusion Markets from Ghana, Iran, Iraq, Pakistan, United States, Japan, China, Belgium, New Zealand.
Alternatives to Fusion Markets
If you are looking for alternatives to Fusion Markets we have compiled a list of the top 5 brokers that are similar to Fusion Markets below. This list of brokers like Fusion Markets is in order of similarity and only includes companies that accept traders from your location.
Fusion Markets are delivering low cost forex and CFD trading via low spreads and trading costs. Their message is - Stop paying too much to trade
Fusion Markets vs Other Brokers
Compare Fusion Markets with any other broker by selecting the other broker below.
Articles about Fusion Markets