Day Trading 2023 – How To Start
DayTrading.com is the top international guide to online day trading in 2023. Beginners who are learning how to day trade should start with our guide to day trading for beginners, while more experienced intraday traders can explore topics such as automated trading and how to make a living on the financial markets. Don't miss the large library of online broker reviews where the best trading platforms for short-term traders are ranked and listed.
Read why you can trust the information on DayTrading.com
Top 3 Brokers
---
---
---
---
Latest Customer Reviews
Daniel Edwards
in
Ireland
rated
Eightcap
a
3 out of 5
.
"I use Eightcap for day trading it's pretty good. I would pick the Raw account and the MT5 platform though - you get better spreads and faster trading ..."
Steven E
in
United Kingdom
rated
RoboForex
a
4 out of 5
.
"I use RoboForex for its CopyFX platform, which I've been fairly pleased with. It's easy to find strategy providers with decent performance stats. Only..."
"This is one of the better day trading brokers I've used. The MetaTrader package is fast and reliable with excellent charting tools. I did try IC Socia..."
---
What Is Day Trading?
The definition of "day trading" is the buying and selling of a security in a single trading day. If you're day trading online you will close out your position before the markets close for the day to finalize the result of the trade. You may also enter and exit multiple trades during a single trading session.
Brokers on occasion have different definitions for 'active' or day traders. Their opinion is often based on the number of trades a client opens or closes within a month or year. Some brands even refer to 'hyper-active traders' – a step beyond the 'active trader'.
Day trading is normally done by using trading strategies to capitalize on small price movements in high-liquidity stocks or currencies.
The purpose of DayTrading.com is to give you an overview of day trading basics and what it takes for you to make it as a day trader. From scalping a few pips profit in minutes on a forex trade, to trading news events on stocks or indices – we explain how.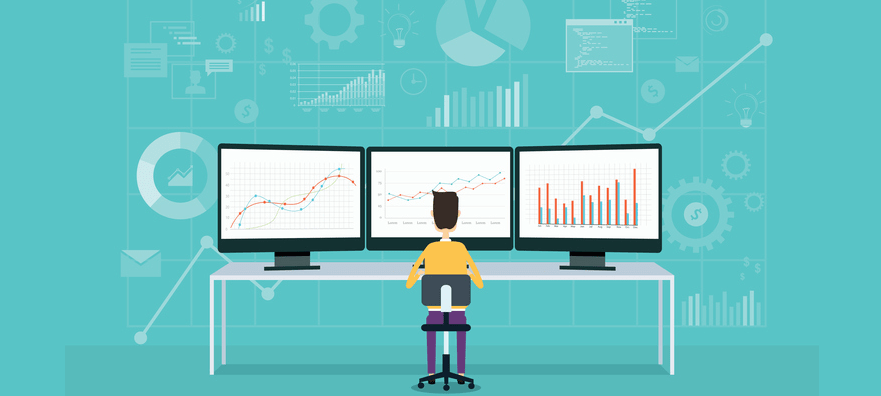 What Can Be Traded?
The most popular day trading markets and instruments today are:
Forex
Forex trading is done on the foreign exchange currency market, which is the world's most popular and liquid financial market.
The massive volume of trades on the forex markets make them very attractive for day traders. There are multiple short-term opportunities in a trending currency pair, and an unrivalled level of liquidity to ensure opening and closing trades is quick and slick.
More suited to technical analysis, there are other ways to trade foreign exchange. In addition, forex has no central market. This means that forex brokers can offer currency trading six days a week, 24 hours a day.
They present a great starting point for entry level or aspiring traders with full time jobs.
Stocks
Stock trading involves buying and selling physical stocks in individual companies, regular and leveraged ETFs (an "Exchange Traded Fund" holds multiple stocks or commodities and is traded like a single stock), futures, and stock options.
Trading stocks intraday offers different opportunities than a traditional 'buy and hold' strategy. Speculating on stock prices via CFDs or spread betting for example, mean traders can trade on falling prices too. Margin or leverage also reduce the capital required to open a position – but also increase risk.
So you can take a position on the latest news release, product announcement or financial report – as well as technical indicators.
Cryptocurrency
Trading cryptocurrencies – such as Bitcoin and Ethereum – has become immensely popular due to their price volatility. Spectacular growth has seen cryptos attract many new investors. Crypto brokers are also ensuring retail access to these markets is easier and easier with constant innovation.
Taking a view on any of these new blockchain based currencies is being simplified all the time. Barriers to entry are now almost nil, so whether you are a bull or a bear, now is the time.
Binary Options
Binary options are the simplest and most predictable financial instruments, as the timing and return on a successful trade are known in advance. A trader only has to determine whether the price will be higher or lower after a set amount of time, for example, 1 minute?
With the downside limited to the size of the trade, and the potential payout known in advance, understanding how binary options trading works is not difficult.
Futures
Futures trading is about speculating in the future price of a commodity or security. For example, an airline company might secure future access to fuel at a specific price, if they fear that prices might go up.
If the fuel price does indeed go up, the price of the futures contract would also go up, and thus these contracts can be used for short-term trading.
Commodities
When trading commodities you speculate on the current (or future) price of oil and natural gas, food stuffs, metals and minerals like gold.
Trading in commodities is one of the oldest financial markets and still enormously popular.
Getting Started
Recent reports show a surge in the number of day trading beginners. But unlike the short-term trading of the past, today's traders are smarter and better informed, in part due to trader academies, courses, and resources, including trading apps.
Day trading 101 – get to grips with trading stocks or forex live using a demo account first, they will give you invaluable trading tips, and you can learn how to trade without risking real capital.
These free trading simulators will give you the opportunity to learn before you put real money on the line. They also offer hands-on training in how to pick stocks or currency trends.
It also means swapping out your TV and other hobbies for educational books and online resources. Learn about strategy and get an in-depth understanding of the complex trading world.
The brokers list has more detailed information on account options, as well as day trading cash and margin accounts. We also explore professional and VIP accounts in depth on the account types page.
Books For Beginners
Another good place to start is popular day trading books. Some of our experts' favorites include:
'Day trading and swing trading the currency market', Kathy Lein
'Day Trading for Dummies', Ann Logue
Both books will provide you with the basic day trading rules to live by. You will also benefit from advice on stock picks, plus creative strategy ideas. As Benjamin Franklin highlighted, 'an investment in knowledge pays the best interest'.
While the 'for dummies' series of books are very accessible, it will be helpful to broaden the depth of trading literature you try – more on day trading books.
Day Trading Strategies
Head over to websites like Reddit and you will see many trading newcomers who will often fall at the strategy hurdle, taking the first momentum examples they see and losing money left and right.
Savvy traders will employ day trading strategies in forex, grain futures and anything else they're trading in, to give them an edge over the market. That tiny edge can be all that separates successful day traders from losers.
There are a number of day trading techniques and strategies out there, but all will rely on accurate data, carefully laid out in charts and spreadsheets. Options include:
Trading zones
Trading on volume
A simple day trading exit strategy
Utilizing news
It is those who stick religiously to their short term trading strategies, rules and parameters that yield the best results. Too many minor losses add up over time.
Read the Guide to Day Trading Strategies. Alternatively, see the Guide to Day Trading Patterns.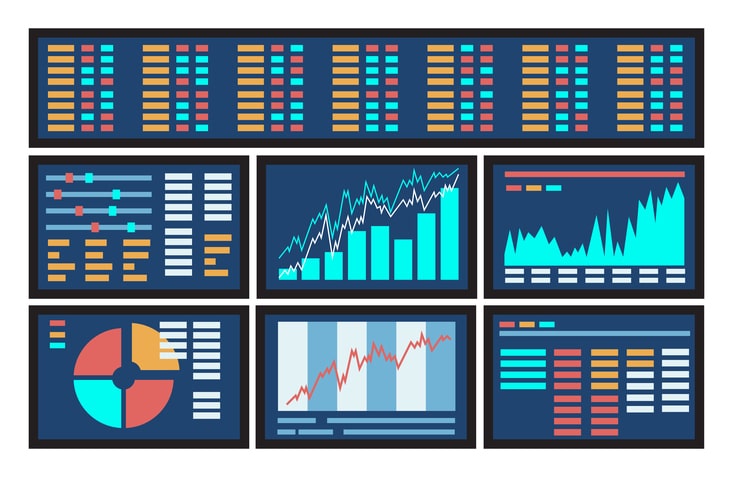 Day Trading From Home
So you want to trade full time from home and have an independent trading lifestyle? If so, you should know that this requires specialist tools and equipment to give you the necessary edge.
You also have to be disciplined, patient and treat it like any skilled undertaking.
Read the Guide to Making a Living on Day Trading.
Education
DayTrading.com exists because we could not find a reliable day trading school, university, academy, or institute that runs classes where you can get an all-inclusive day trading education.
This site should be your main guide when learning how to day trade, but of course there are other resources out there to complement the material:
Blogs
Online day trading courses
Practice game apps
Ebooks
Audiobooks
Seminars
Message boards like Discord
Forums
Chat rooms (always free)
Newsletters
Pdf guides
For the right amount of money, you could even get your very own day trading mentor, who will be there to coach you every step of the way.
Opt for the learning tools that best suit your individual needs, and remember, knowledge is power. The 'Day Trading For Dummies' books are not your only option!
You can also find more detailed and comprehensive lessons in our top tips.
Day Trading vs The Alternatives
Yes, you have day trading, but with options like swing trading, traditional investing and automation – how do you know which one to use?
Day trading vs long-term investing are two very different games. They require totally different strategies and mindsets. Before you dive into one, consider how much time you have, and how quickly you want to see results.
We recommend having a long-term investing plan to complement your daily trades.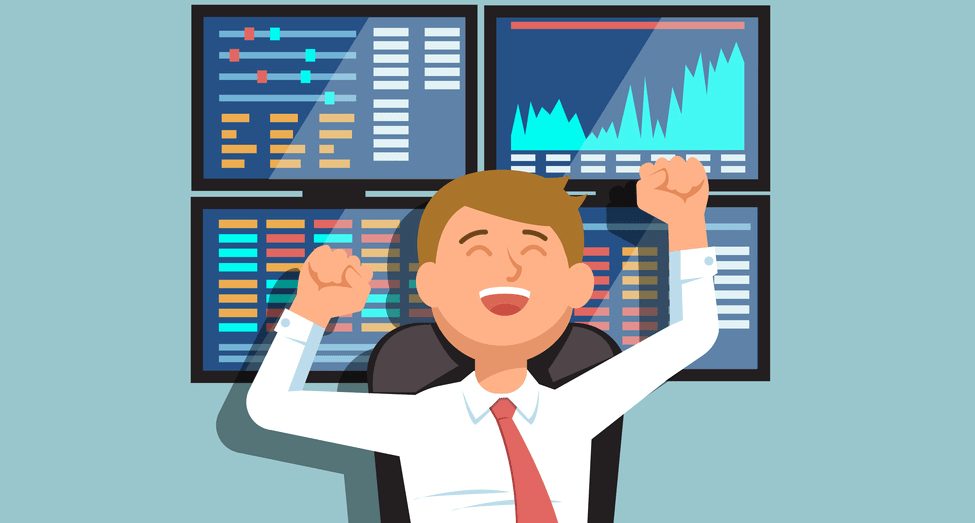 Taxes
The tax situation for day traders is entirely dependent on in which country the trader is "tax resident". Furthermore, a popular asset such as Bitcoin is so new that tax laws have not yet fully caught up – is it a currency or a commodity?
How you will be taxed can also depend on your individual circumstances.
Read the Guide to Day Trading Taxes for more comprehensive information on tax rules and reporting.
How Much Money Will You Make?
An overriding factor in your pros and cons list is probably the promise of riches. We have all heard stories of day trading millionaires who started trading with just 1000 dollars, but soon hit the jackpot and mastered the markets. Whilst, of course, they do exist, the reality is, earnings can vary hugely.
Being successful at day trading will depend on your commitment, your discipline, and your strategy. All of which you can find detailed information on across this website.
The real day trading question then, does it really work? If you're willing to invest the time and energy, then for you, it could well do.
Recommended Reading