Trading Software
Trading software provides tools that help investors analyze markets and make trades. The best software includes advanced technical analysis and pattern recognition technology, signals and copy trading tools, plus automated robots. Importantly, leading software can help identify profitable trading opportunities and automate order execution in line with chosen strategies.
But whether you are after trading software for beginners or veteran investors, with more options than ever before, doing your research has never been so important. In this guide, we explain how software packages work before comparing the tools offered by the top forex, stock, commodity and crypto brokers. We also explore software demo accounts, computer equipment, and regional differences.
How Trading Software Works
Online trading software can be broken down into four categories:
Data – Before you start investing, you need to know the price of the stocks, futures, or currencies you want to trade. For stocks and futures, those prices will usually come from exchanges. Forex, however, doesn't have a central exchange.
Charting – Experienced traders will usually chart prices in graphing software. Many vendors will also offer data feeds. These charting packages usually offer basic technical analysis indicators. Opt for a more advanced package, and you can benefit from extra indicators and the ability to back-test strategies.
Trade execution – With your data to hand and after analyzing it on a chart, at some point, you will want to open a position. For that, you will need some sort of trade execution software, such as an electronic trading platform. A lot of options today will also allow you to develop your own trading strategies with an application programming interface (API). They may also offer automated trading capabilities specifically for day trading.
Broker vs. independent vendor – Many online brokers offer software directly linked to their in-house systems. You can also use third-party applications through independent software vendors with platforms that support integration. The benefit of third-party solutions is that they often have more advanced features and enable you to trade at several different brokers through a single interface.
Tools
Mac or Windows?
When choosing your software, you need something that works seamlessly with your desktop or laptop. Any crashes or technical issues could cost you profits.
Fortunately, retail investors are no longer constrained to Windows computers. Recent years have seen a surge in the popularity of day trading software for Mac devices, in particular. MetaTrader 4 and MetaTrader 5, for example, are the world's most popular trading platforms. The Mac-compatible terminals are user-friendly and provide an easy-to-navigate interface, ideal for beginners and veterans. Signals, copy trading, plus Expert Advisors (EAs) are also available.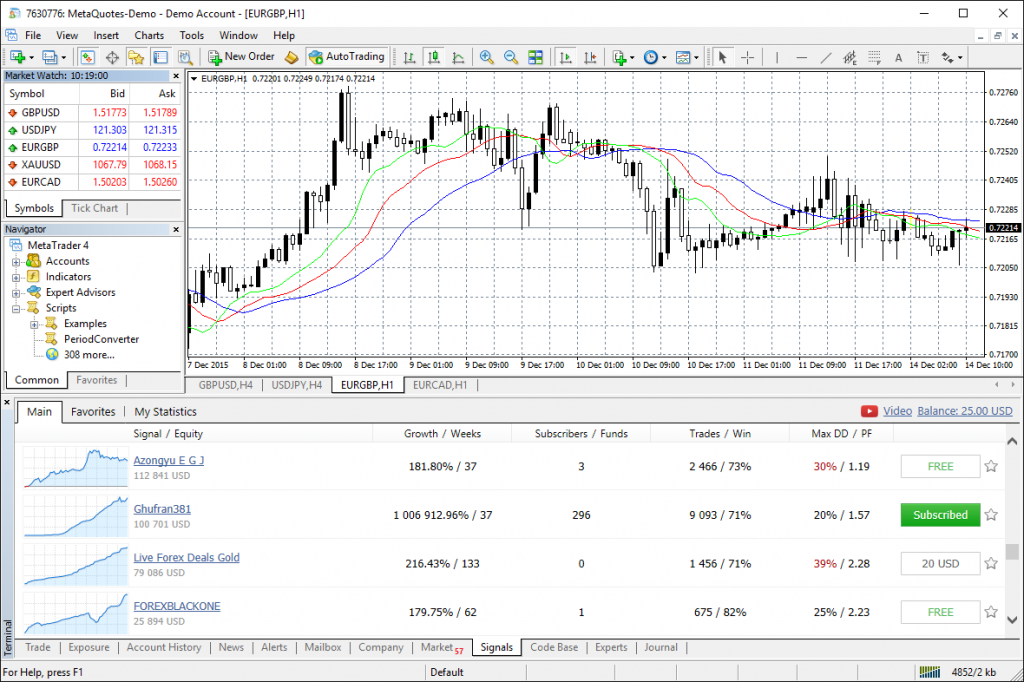 But regardless of whether you are looking for the best trading software for Mac or Windows, check reviews to ensure the technical tools, data feeds, portfolio trackers, back-testing capabilities, and any other features you require won't run into compatibility hurdles.
In addition, make sure the initial download is free. Reputable brokers shouldn't charge you for installation.
Mobile Trading Software
You can also get useful mobile trading software, normally in the form of an app on iOS or Android devices. These aren't typically designed to replace desktop applications as they lack in the capabilities area. Instead, they are best used to supplement your normal, desktop-based system.
A key point…
Make sure when choosing your software that the mobile app is free.
A good application will provide succinct market updates, trends, and the usual stock price tickers. If it overloads you with information that pushes you towards impulsive decisions, stay clear.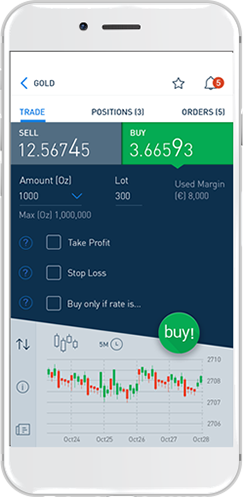 Comparing Trading Software
Online brokers will often offer standard software, but if you want additional features essential for your strategies, you may have to pay significantly more. So, conduct a thorough comparison before investing with your hard-earned capital.
The key points to consider include:
Cost & Need
Does it meet your needs? – There is no one-size-fits-all trading software. Different programs will suit different investors. Are you following a simple stock strategy such as moving average tracking? Alternatively, do you want to employ a more complicated multi-conditional strategy? Will you need a direct forex feed or real-time signals? Get a free software download trial and practice on it first to make sure it caters to your needs.
Cost – How much does the trading software cost? It is all too easy to opt for the cheapest application. But while this may save money in the short term, you may be sacrificing essential features your strategy requires. Adding these options later may also cost you more than investing in comprehensive software to start with. Also, check to see if the program is available as part of the standard brokerage account, or does it come at an additional cost?
Technology
Execution speed – Time is money, and nowhere is that truer than in the day trading world. Ensure your software will allow you to enter and exit positions swiftly. Check reviews for any execution red flags. A few seconds could be the difference between finishing in the red or black at the end of the day. For more information on execution speeds, see our guide.
Accessibility – Is it a web-based software offering? If so, you will need just an internet connection to get online, plus you should have zero installation, update, and maintenance costs. This is the best option for beginners. However, if you want to employ complex algorithms, you may need computer-based installable software. This is usually a more expensive route to go down. Note, the top copy-trading software is normally available via web-based terminals.
Features – Active traders often rely on short-term price movements to turn a profit. What does your strategy need to monitor these price fluctuations? Will you need charts, particular data feeds, news sources, and specific market access? If so, check whether these will be included as standard.
Analytics – Does your strategy depend on technical indicators and pattern recognition technology? Will the program recognize arbitrage opportunities, for example? Comprehensive analysis software will provide you with all the features you need in one user-friendly bundle.
Forex Trading Software
Which is the best forex trading software available in today's market? Finding the right solution isn't always a straightforward decision with hundreds of options to choose from.
The first question should be: 'what information, resources, and tools do you need to enhance your forex trading strategy?'
Below are some of the most popular types of currency trading software available:
Trading platforms – These enable you to manage and execute forex trades.
Signal generators – These provide recommended price levels for which to enter and exit positions.
Technical analysis software – These offer historical and live charts with exchange rates, plus a wide range of technical indicators.
Automated forex trading software – Once you have pre-programmed your rules and strategy, these programs will automatically execute positions on your behalf.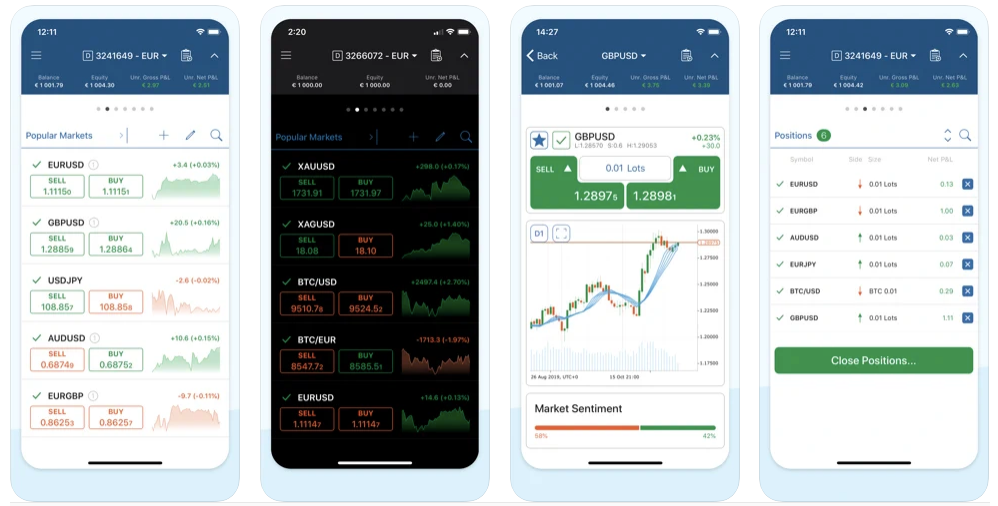 Stock Trading Software
With today's volatile market trends, picking the right stock trading software is important. It is often said that there are very few stocks worth investing in each day. This means identifying opportunities before share prices make big moves will be what separates the profitable traders from the rest.
Before purchasing stock trading software, always check application reviews first. In addition, look for the following capabilities:
Market scanning – These programs scan the market for opportunities and draw your attention to potential stocks via push notifications and alerts
Charting software – These help you decipher market conditions and trends, so look for an application that offers user-friendly and intuitive charts, plus customizability options. eSignal is a particularly popular solution.
Portfolio tracking – These track previous trades and results, helping you identify mistakes and refine strategies.
Backtesting – These back-test your trading systems against historical data, giving you an idea of how successful your strategy may be before you risk real capital.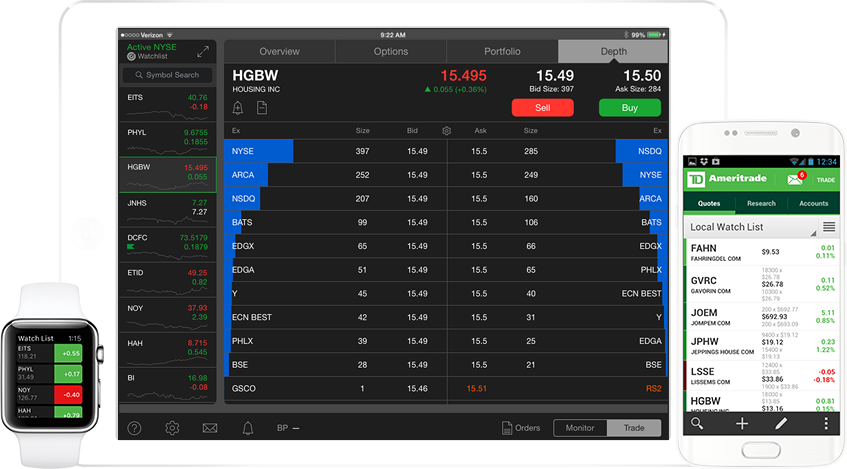 Other Instruments & Markets
On top of the ones above, you can also get your hands on the following:
Commodity trading software – There is a rich supply of international applications for the commodities markets. Plus, you can find some of the best free online trading and charting software around.
Bitcoin day trading software – As the market is still expanding, there are new options popping up every month. You can also find some of the best trading simulator software that is normally free. eToro is a particularly good choice for crypto investors.
Emini trading software – E-mini options continue to grow so you can choose between generic systems or specialist Emini software. Good scalping options are also available, with plenty of reviews on forums.
Penny stocks software – There is healthy competition here. In particular, there are plenty of easy-to-use buy and sell signal software for penny stocks.
Software for NSE – You can find free programs for Indian markets, or you can choose from the ever-growing list of paid options.
Software for cryptocurrency – These include robots, prediction software, or you can find plenty of manual solutions. You can also now get your hands on useful virtual money management software to keep your online wallet heavy.
Journal Software
Day trading journal software allows you to keep online log books. Why would you want that? Because they maintain a detailed account of all your previous positions.
They usually record the instrument, date, price, entry, and exit points. This could allow you to fill in your tax returns with ease and analyze recent trade performance.
Importantly, it can help you identify mistakes, enabling you to invest smarter in the future. This makes it some of the most important intraday trading software available.
Where to Buy Day Trading Software
Make sure that when you compare programs, you check reviews first. Even those that proclaim to be one of the 'top 10-day trading software' can have some serious drawbacks. Also bear in mind that the easiest application won't necessarily be the best.
Consider the popular and well-regarded options below:
ZuluTrade – Automate trades and offers copy signals or traders to follow (particularly popular in the US)
NinjaTrader – An advanced platform that also allows developers to build their own indicators
MetaTrader – Market-leading multi-functional trading platform. Integrated with many top brokers
AlgoTrader – This is ideal if you are looking for customizable, open-source software to implement automated strategies
eSignal – Advanced charts and graphs to support short-term and long-term trading strategies. Extensive customization capabilities, plus custom indicators available
TD Ameritrade – Some of the best live and virtual day trading software available, scoring particularly high in US reviews
eToro – Leading social trading network. Copy profitable traders – or become a 'leader' and earn when other traders follow you
TradingView – A leading charting package with a wealth of technical analysis tools and the ability to build and back-test strategies. The software can monitor price charts over 30-day changes, plus automate investments and copy trades
JSE software – Considered one of the best futures day trading software available
Etrade software – Nifty trading software that is fast, reliable, and used by investors of all levels
MCX day trading analysis software – One of Tim Sykes's highly recommended systems
Consors software – This German application offers some of the best trading simulation software for free
Software Strategies
Choosing the right trading software is an important decision. It is also important that any solution integrates with your trading strategies. If you are investing in forex using a simple price action strategy, for example, you may have everything you need with your broker's standard program.
However, tools such as TradingView can help you build and back-test more advanced strategies, including using your own code if desired. Complex trading systems may also require software with a wide range of indicators and technical tools at a few clicks' notice to help make fast and accurate decisions.
Importantly, for advanced traders, strategy needs are likely to be greater, and may require optional advanced features that are often expensive.
Demo Accounts
If you want to test a specific software before committing to it, the best way to do so is through a demo account. A paper trading solution is essentially a practice account where you trade for free with virtual funds using the real program and its features. It is a great way to trial software, strategies, and develop your own skills. We list the top investing demo accounts here.
Regional Considerations
Tailored for Specific Markets
The best trading software for traders in Australia and Canada may fall short in Indian and South African markets. This is because the software in India may be be designed to analyze and take into account intricate Indian market dynamics. Spider Software, for example, provides technical analysis software specifically for Indian markets.
If you want to trade stocks in the West, you may find an application from far afield won't give you access to all the data feeds and news resources you need to trade successfully.
There is also the question of cost. You can get plenty of free charting software for Indian markets. Still, the same powerful and comprehensive software in the UK, Europe, and the US, often comes with a price tag.
So, make sure your software comparison takes into account location and price.
Tax Considerations
The same principle applies to day trading tax software. Your accounting software needs to be able to accurately calculate how much tax is payable to your country's specific body, the IRS or HMRC, for example.
Apart from wasting your time, any tax errors will fall on your lap, as will any fines.
Final Word On Location
If you're British, do your homework and find out what the best application specifically for the UK is. If you are Canadian, check you won't encounter any tax problems when you invest in accounting software from South Africa, for example.
Final Word On Trading Software
It is worth bearing in mind that your choice of broker can restrict the tools available.
Free day trading software may seem like a no-brainer to start with. However, if it comes with the sacrifice of technical tools that could enhance investment decisions, then it may cost you in the long run.
Also remember that the best trading software for forex may not be helpful for stocks, so do your research and consider all the tips in our guide above. And most importantly, you wouldn't buy a car without test driving it first, and your trading software and application doesn't need to be any different.
FAQ
Further Reading