Forex Signals – How To Find The Best Forex Signals 2021
Forex signals are best described as detailed trade recommendations or ideas. The sources of the best forex signals are usually experienced traders. Scores of online entities provide forex trading signals, for a fee, or even for free. But how can you find the best?
How do they work?
Due to the fact that a forex signal is in essence a small bundle of text-based information, one can transmit it through a variety of different channels.
Forex signal providers will deliver their "product" through live messaging, email, Skype and various dedicated apps. There are even forex signal Telegram channels out there.
The trading signal ecosystem has created fully-featured, dedicated trading environments as well. Such signal-based trading solutions allow signal providers to use interactive charts, to stream video and to monetize their activities.
Profitable trading is the Holy Grail of many. For most traders, the most straightforward path to these profits leads through forex signals.
Brokers Offering Forex Signals
If you are looking for a dedicated forex signal provider, see our list of forex signal providers below. Not all traders want a full broker to go along with their forex signals, for example if you are already signed up with a broker that you're happy with and you just want the trade signals. In these cases there are dedicated signal providers that only specialise in generating forex signals.
Introduction To Forex Signals
Forex signal systems are among the most important tools in the arsenals of profitable traders. Beginners as well as advanced and experienced traders use them.
There is in fact an entire industry built up around trading signals and various trading recommendations.
What is the key consideration?
As with most goods, quality should always come before quantity in regards to your forex signals.
Quality forex signals do not just tell you when to jump into a certain trade and the direction of said trade. They also include detailed information on the configuration of your Stop Losses and Take Profits.
The best way to make certain that you are dealing with quality trading signals is to go for the free option, on a Demo account. This way, you will not lose any real money if it turns out your signals are subpar.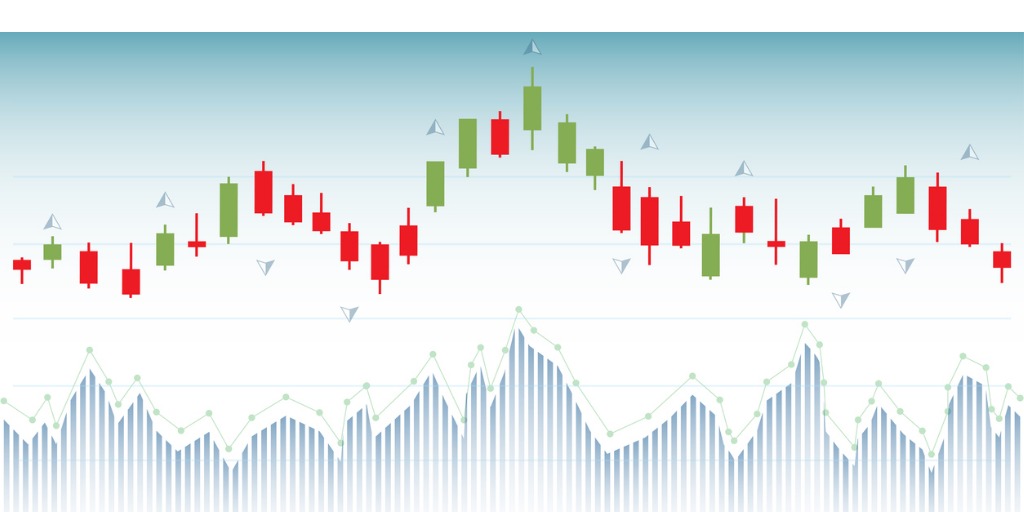 Time Frames
You should also pay attention to time frames. As a result of their nature, trading signals do not work well for strategies such as scalping. By the time you receive the signal, the scalping opportunity has already come and gone.
That said, there are scalpers out there who still use a signal service.
Every FX signal system is a reflection of the personal methods and preferences of the signal provider. Therefore, every such system is different.
Still, there are two large categories into which all of them fit:
Technical analysis-based
Fundamental analysis-focused.
TA-based forex signal systems derive their trade ideas from past price movements coupled with various mathematical artifices.
Signal providers analyzing current events and deriving their trade opportunities from the likely impact of such events on asset prices, are in the second category.
Finding The Best Forex Signals
The quality of your forex trading signals will make or break your profitability. Since there is really not much skill involved in applying these signals, the only variable in the equation is forex signal service selection.
You should always go through this short checklist before you make your move in this regard.
Time Zone – Before you start, take a look at the time zone of the provider. You want your trading signals to trickle in while you are awake. They are of not much use otherwise. If there is no other way to learn this bit of essential information, sign up for a free account.
Free Trial – Sign up for a free taste/trial period. This will clue you in on the quality of the service, without requiring you to pay "tuition" in the form of losses incurred on bad signals.
Compare – Don't get stuck with the first service you like. Continue looking and compare the FX signal services that you feel suit your trading style. In the end, pick out the best one.
Track Record – Take a good look at the track record of your forex signal provider. This should tell you everything you need to know about the setup performance-wise. Only track records verified by a 3rd party should be considered. One such verification service is MyFxBook.com.
Full Analysis – Go for the total package. Low-effort signal providers, such as those only giving you the entry price and the SL/TP, should be ignored. You need to know why your signal is supposed to work. To that end, you need your FX signal provider to give you charts and proper market analysis as well.
Focus On You – Make sure the style of the signals fits your trading needs. Besides the two mentioned basic types, Forex signals run a wide range of styles. There are short- and long-term signals, signals focused on intraday breakouts, etc. Profitability should always be your top priority. You will however find it easier and more enjoyable to use signals that fit your personal style.
Extras – If possible, choose a signal provider that offers additional services. These services can be educational or social trading-oriented. Provided you are dealing with quality trading signals, such perks can add a great deal of value to the setup.
Finding MT4 forex signals is a different story. In the Terminal window, there is a Signals tab. This section features scores of trading signal providers with handy graphs of their trading performance available as well.
Comparing Signal Providers
Comparing forex signal providers can be a little work-intensive. It will yield proper dividends though, because every little bit of value you discover through this process will add to your profitability.
Run a search on forex signal ranking. There are scores of websites out there comparing signal services. Pick a few off the top and take a closer look at them.
Read the forex signal reviews provided by the said comparison sites.
Sign up for the trial they offer and use the above checklist to determine how well they stack up. Take into account the communication channels the providers use. Do they deliver their "product" through Skype, email, SMS or Telegram? Do they use specialized platforms?
Go for the one that ticks off the most marks on your list.
How To Use Signals
Opening a position based on a forex trading signal is a simple exercise. Once you learn to "read" these signals, it will be a walk in the park to put them to use.
– Your first step is to log into the signal provider's channel. This can be a webpage, a Telegram channel, a Skype chat etc.
– Grab the data delivered by the signal provider and copy it to your account.
– Wait for the trade to close and pick up the proceeds.
What Is Included In The Best Signals?
More precisely, a signal should tell you the following:
The instrument/currency pair you will be trading (EUR/USD, BTC/USD, gold, silver etc.)
The direction of your trade. Next to the actual asset price, a BUY or SELL action is indicated.
The status of your signal. In regards to status, forex signals can be Active, Get Ready and Closed.
Active signals can be put to use immediately as they are. Get Ready signals are not yet active, but they may become that shortly. They may also disappear. Keep your eyes on them, but do not act on them unless they become Active.
Closed signals are expired.
The Entry Price is self explanatory. It is the price level at which the provider recommends that you jump into the trade.
The Stop Loss is where your trade will be automatically closed, if the market turns against you. This is a damage control feature and as such, it is very important for long-term profitability. Make sure you do not forget to set it, as recommended by your FX signal.
The Take Profit is the price level at which your trade is automatically closed, if it goes your way. Taking your profits at the right time is as important as protecting yourself through a Stop Loss.
Comments, charts and explanations concerning the recommended trade setup.
You need to be aware that trades can be closed in three different ways. Besides the automatic closure triggered by the SL or the TP, the provider can close it manually as well.
When it deems the conjuncture appropriate, the provider will recommend the closing of the trade. In such cases, explanation is provided in the comments section, together with the closing price.
Under certain circumstances, the signal provider may even recommend the extension of the TP, to increase the profit margin.
How To Use Different Types Of Trading Signals
Interestingly, sometimes, to maximize the potential of your trading signals, you should simply disobey them. Or rather: you should tweak some of the variables that make them up.
Moving your take profit is an obvious way to expand profit-potential. Most forex signal services use a fixed pip amount when setting the take profit level as well as the stop loss. They rarely jump in to tweak these variables as the trade unfolds.
Take Profit And Stop Loss
If you deem the potential of the trade better than what the profit level allows, feel free to move it. In some cases, completely removing the take profit is in order. Just remember not to hold the signal service liable if your bold moves backfire.
Moving your stop loss may in some cases save an otherwise doomed trade. Like the profits, the stop loss is set to a fixed pip number.
Furthermore, it sometimes lands just below a moving average or a resistance level. In such cases, moving it above the critical level may be a good idea.
The entry price is not set in stone either. In this instance too, the signal service prefers to err on the safe side. As the price evolves, a better entry price may develop as well.
Manually closing a trade may be the right course of action when the asset price is rattled by a sudden real world event.
There is no way for the signal provider to predict such events. If one does come about, the bets are obviously off.
Trade Size
Tinkering with the lot size is yet another signal-optimization avenue. Some of the FX signals provided by the service are obviously higher-probability ones than others.
As you rack up experience, you will be able to tell which trades are which. Increasing your traded lot size on high probability signals makes perfect sense. The same is true for decreasing your traded amount on low probability signals.
Correlation
Keeping an eye on correlated FX pairs often makes sense. If you get a signal for the AUD/USD for instance, the same signal can probably be applied for the NZD/USD pair too.
Often, the trade "derived" through this method will turn out to be more profitable than the original one suggested by the signal.
Traders sometimes forget to take the spread into account when setting their stop losses and take profits. Do not make this mistake. Adjust your automatic closing points accordingly. Keep in mind that the spread is different from one FX pair to another.
Free Forex Signals
Signal service providers generally use free forex signals for promotional purposes. They make them available looking to sell some sort of service or product further down the line.
As a promotional vehicle, a free forex signal cannot really afford to be of inferior quality. Sometimes however, that is exactly what transpires.
Premium
A premium signal service needs to deliver from the very beginning. Since such premium forex signals represent the bread and butter of the service provider's offer, they are usually of an outstanding quality.
Let us not lose sight of the fact however that no signal provider will ever guarantee winners. No one will ever put out winners only either.
Live / Daily Signals
Live/Daily trading signals are in essence run-of-the-mill forex signals, which are delivered with higher frequency. Such signals are therefore more suitable for intra-day trading.
Notable Services
1000PipBuilder.com – Rated 5 stars based on user feedback across multiple platforms, 1000PipBuilder deliver. Regular trade advice and full, ratified results.
Forexsignals.com – Live streaming and promo cash giveaways, forexsignals.com offers signals and education in equal measure.
Copying Trades and Social Trading
Social trading or copy trading is about using the trading signals provided by more successful traders.
As mentioned, MT4 offers a Signals section, where it displays the trades and statistics of those who decided to share this information with the community.
The system rewards such traders for their "signal-providing service", through fees paid by their subscribers.
The Signals page displays the most successful forex signal providers at the top. This way, it more or less takes care of signal service selection for users.
There are quite a few similar (and even better) copy trading services out there. eToro is a good example in this regard.

Forex Signals For Technical Analysis Traders
For technical analysis focused traders, making use of forex signals opens the path to a much more complete trading experience.
Most proper forex signals take fundamental factors into account as well. By using such signals, TA traders will expose their trading to the fundamentals too.
TA is generally suitable for the trading of short term, supply/demand inefficiency-induced price swings. Fundamentals on the other hand lend themselves much better to longer-term, longer time-frame trades.
Price Action
Forex signal providers churn out most of their tips/ideas based on price patterns. These patterns mostly consist of support and resistance levels. Other technical indicators and price structures/patterns can be used as well.
This is indeed the very definition of TA-based forex signal generation.
Forex Signals for Scalping
While longer-term trading signals aim for hundreds and even thousands of pips in profits, there are some FX signal providers who will settle for a few pips at a time. These providers offer short-term forex trading signals, which lend themselves well to scalping.
What are some of the primary applications of signal-based scalping?
During times of uncertainty, when long-term trading signals just do not seem to cut it, it offers an alternative approach. Sometimes traders simply cannot figure out a market. Falling back on scalping is sound reasoning in such cases.
If you are looking to make use of such signals however, you will have to spend a lot of time in front of your computer screen.
Some forex markets are just large-range ones, featuring long periods of consolidation. While the market does move during such periods, it does so very slowly.
Those impatient can yet again fall back on forex signal-based scalping. This way, they will cash in on minute intra-day price swings.
Highly volatile markets are not particularly friendly to long-term trading either. Under such conditions, scalping is yet again a sound option.
Despite their short-term nature, scalping signals are not based exclusively on technical analysis. They definitely incorporate a fair share of fundamentals too.
This way, they combine indicators such as trend lines, support and resistance levels and stochastic oscillators with economic news, data releases and announcements.
Scams
The pseudo-science behind the forex signals industry is by no means an exact one. Therefore, it is conducive to scamming.
Crooked operators have plenty of room to manoeuvre in this vertical. While we have already filtered out scam-suspicious services, you should be able to spot a forex signal scam yourself.
Services with unrealistically good (and unverified) track records are almost guaranteed to be scams.
Fx signal providers offering to trade in your stead, with your money, are most definitely scams as well. Such a setup is no longer signal-based trading, but auto-trading on a hijacked account.
If a provider uses various pushy and underhanded promotional methods, it arouses suspicion too.
If you feel something does not add up about your signal provider, just forget about it and move on to the next one.
The Bottom Line
We have hopefully covered everything you need to know about how to choose and how to use forex trading signals.
A good signal service will significantly and immediately impact your profitability.