BuySide Global Review 2023
BuySide Global is a signals provider that integrates with the NinjaTrader 8 platform to provide clients with indicators and trading alerts for a wide range of strategies and assets. Trading signals help investors navigate price swings in the financial markets and BuySide offers a range of useful features. This review will explain how BuySide Global works, the indicators offered and how to get started.
What Is BuySide Global?
BuySide Global has been a prominent provider of trading alerts and indicators since its release in 2015. The company's slogan is "Never Miss a Big Move", alerting traders to major price movements and profit opportunities. The proprietary algorithms offer trader-specific market signals.
The BuySide Global ethos is built upon the idea that most day-to-day traders have less access to market depth and data than other investors. As a result, the company aims to improve access to rich market data with tools to capitalise on emerging trends.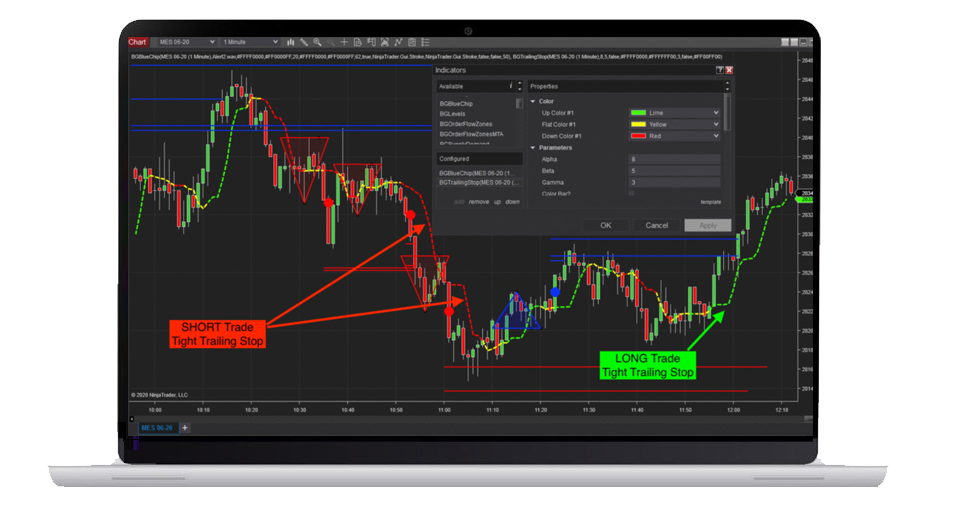 NinjaTrader Platform
How BuySide Global Works
BuySide Global has achieved its lofty status largely thanks to its competitive and wide-reaching offering. Its indicators and stock picks are the main features that set it apart from other popular trading software.
Indicators
BuySide Global has a wide range of indicators that can be integrated with the NinjaTrader 8 platform, including:
Volume-Weighted Average Price – A widely-used and flexible indicator that uses several averaged standard deviation bands to indicate trend reversals and bouncebacks.
AI-Powered AutoTrader – This system is an automated trading robot, or EA, that enters and exits trades for you based on the Blue Chip indicator. The AutoTrader allows you to control risk and adjusts with market volatility.
Order Flow Zones 2.0 – Order flow zones colour code trend directions and aim to keep traders within big moves while minimizing risk.
Bear Bulls Technical – Based on the interaction between daily highs, lows and several exponential moving averages, this indicator filters out noise to provide clear entry and exit points for bullish and bearish markets.
Supply Demand – This indicator plots areas of support and resistance to visually identify price reversals, suitable for novice and expert traders.
Trailing Stop – A combination of trend, sideways/chop detection and trailing stop loss indicators, this can be used in all timeframes and markets.
Order Flow – This indicator identifies and analyses the order flow, or buying and selling pressure, of the market to confirm price movements as trends and produce trading signals.
Blue Chip – Especially effective for position trading, swing trading and day trading, this indicator provides entry points, stop order points and profit targets.
Stock Picks
BuySide Global also offers stock picking software that identifies the best shares for your trading style and give you a complete plan to hit your buy and sell points. The software will send you alerts via email and text to let you know when a chosen stock hits a buy point or when it's a good time to sell and lock in your profits.
There is a 7-day trial available for the stock picking service, which only costs $1, with the usual monthly fee then rising to $47.
Chatroom
Another useful feature of BuySide Global that often gets positive reviews is the chatroom. It acts as a live trading discussion room for members only. The main benefits of using the chatroom include:
Real-time discussions on market structure and price action
A steady flow of trade ideas to generate profit opportunities
Audio and video guidance on all trades and market analysis
Valuable educational trading lessons
Q&A plus email support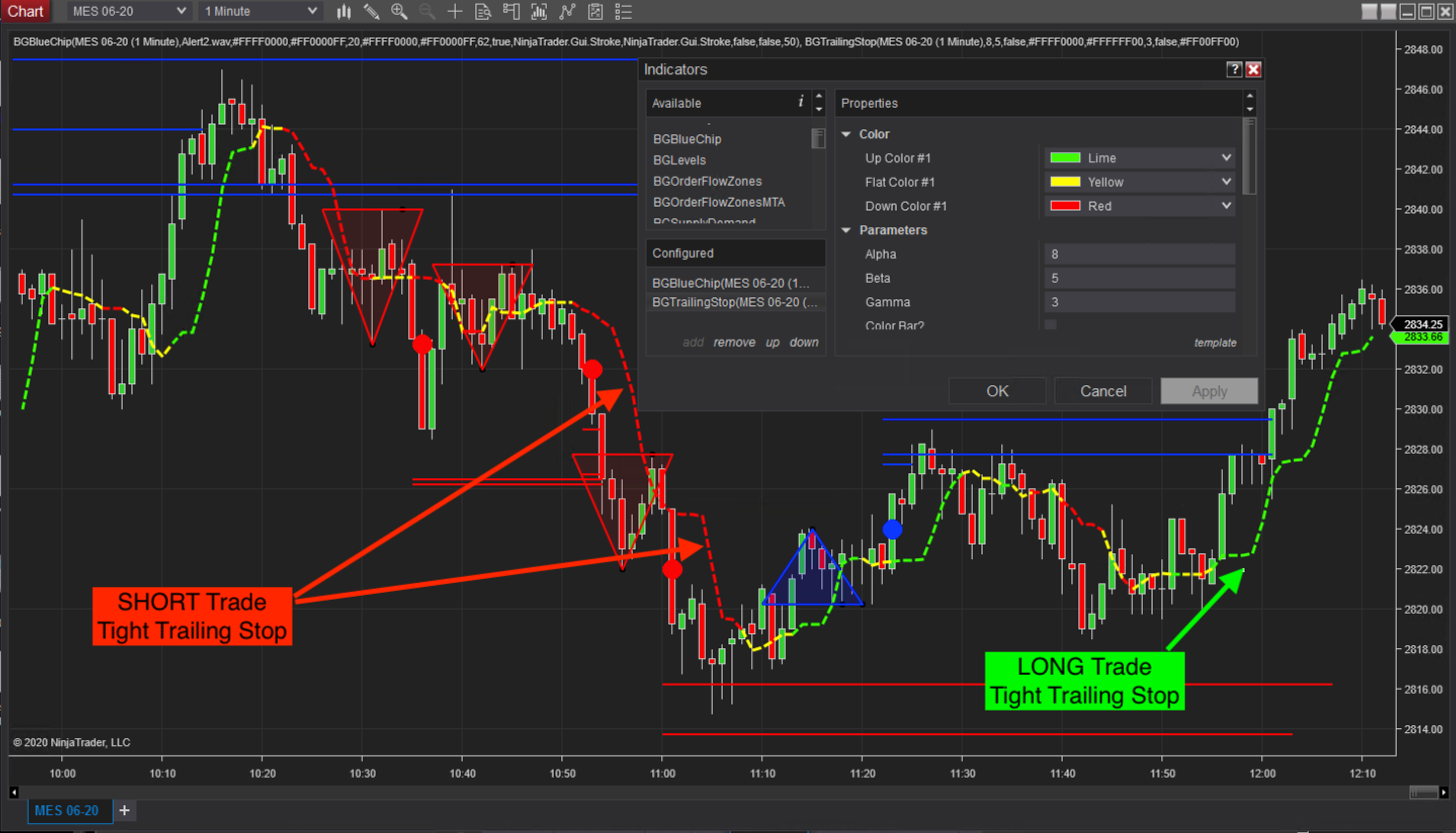 Pricing
BuySide Global offer a range of different features that vary in cost. Of the eight indicators available, the VWAP and Supply Demand indicators are $395 for lifetime access, while the rest are $495, except the AutoTrader, which sits at $1,495.
The stock pick service is available for a monthly cost of $47. The chatroom addition is an extra $100 a month, on top of the stock pick or indicator costs.
BuySide Global Pros
BuySide Global offers several advantages:
One-off payments make it more affordable than similar software
Popular alert indicator system making it a reliable choice
Stock pick and chatroom services also offered
An AI-based automated trading system
Chatroom has good customer reviews
BuySide Global Cons
Despite the perks, BuySide Global has some drawbacks:
Some indicators are expensive and the chatroom isn't free
Services limited to compatibility with NinjaTrader 8 platform
Security
BuySide Global is a signals provider so it does not hold any funds on your behalf. The company states they can make no assurances regarding the security of your data and that they are not liable for any profits or losses resulting from information shared by users.
Customer Support
BuySide Global have a customer support line and email address that can be used in the event of any issues. Member support hours run from Monday to Friday between 08:30 and 17:30 EST.
Telephone: +1 (435) 659-8581
Email Address: Info@BuySideGlobal.Com
How To Sign Up
If you are a current NinjaTrader user, simply go to the purchase page on their website and follow the instructions to register, download and install BuySide Global. Otherwise, you must first download NinjaTrader. Alternatively, you can find helpful videos on getting started on the company website and YouTube.
Final Word On BuySide Global
BuySide Global is a trading signals and software provider with real-time indicators, automated trading tools and community chatrooms. There are several algorithms to choose from, each with its own visualisations and alert generation process. However, BuySide Global's services do not come cheap, with algorithms setting you back $500, the automated trading system costing $1,500 and any extra services costing more on top.
FAQs
What Is BuySide Global?
BuySide Global's proprietary algorithms deliver real-time buy and sell signals on time-tested strategies. The software works with most markets, including stocks, futures, ETFs, commodities, forex and bonds. The software provider also offers a stock picking service and trading chatroom.
What Markets Can I Trade At BuySide Global?
BuySide Global is compatible with most popular financial markets and suits a variety of trading styles. The software is perfect for day traders, swing traders and position traders with the indicators working with bullish, bearish and choppy market conditions.
How Can I Get NinjaTrader?
You can download NinjaTrader from their website or through supporting brokers. The desktop and mobile platform is usually free to download and offers an array of advanced trading tools.
How Does The BuySide Global Software Work?
BuySide Global targets clean, easy to see price reversal points at support and resistance levels. Each indicator is built on a unique algorithm developed by experienced traders.
What Do I Need To Use BuySide Global For NinjaTrader?
To use BuySide's range of indicators, you simply need access to real-time and historical data feeds so that the algorithms can analyse previous price movements to predict future trends.
BuySide Global is a popular indicator service compatible with the NinjaTrader 8 platform. Clients can also purchase automated trading systems and membership to community chatrooms.