Leverage Trading
Leverage trading allows investors to enhance their position size, which increases both profit, and loss, potential. In this tutorial, we'll cover the definition of leverage trading with examples, tips on strategies for beginners, plus a guide on how to get started. Is trading with leverage worth it? Read on to find out.
Leverage Trading Brokers
OANDA offers 70 forex pairs with two competitive pricing models and a substantial welcome deposit bonus

OANDA Leverage Trading

At OANDA the available leverage is 1:30 EU, 1:200 Global

OANDA Corporation is regulated by the CFTC/NFA. OANDA is a member Firm of the NFA (Member ID: 0325821). CFDs are not available to residents in the United States.

Instruments

Forex

Regulator

CFTC, NFA

Platforms

MT4

Min. Deposit

$0

Min. Trade

$0

Leverage

1:30 EU, 1:200 Global

Forex.com boast a global reputation. Regulated in the UK, EU, US and Canada they offer a huge range of markets, not just forex, and offer tight spreads on a cutting edge platform.

Forex.com Leverage Trading

At Forex.com the available leverage is 1:200

Instruments

CFD, Forex, Stocks, Crypto, Futures, Options, Commodities

Regulator

CySEC, IIROC, NFA, CFTC, FCA, CIMA

Platforms

MT4

Min. Deposit

$100

Min. Trade

$1

Leverage

1:200

IG-US offer spread betting, CFD and Forex trading across a range of markets. They are FCA regulated, boast a great trading app and have over 47 year track record of excellence.

IG Group Leverage Trading

At IG Group the available leverage is 1:30

Forex trading involves risk. Losses can exceed deposits

Instruments

Forex, ETFs, CFDs, indices, shares, commodities, cryptocurrencies, options, futures, spread betting

Regulator

FCA, ASIC, MAS, FSCA, JFSA, FMA, CFTC, NFA, BMA, DFSA, FINMA, BaFin

Platforms

MT4

Min. Deposit

£250

Min. Trade

0.1 lots

Leverage

1:30

AAAFx offers CFD trading in forex, commodities, indices and cryptocurrencies.

AAAFx Leverage Trading

At AAAFx the available leverage is 1:30 EU, 1:500 Global

Instruments

Forex, CFDs, indices, cryptocurrencies, commodities and stocks

Regulator

HCMC (Greece), FSCA (South Africa)

Platforms

MT4, MT5

Min. Deposit

$10

Min. Trade

0.01 lots

Leverage

1:30 EU, 1:500 Global

World Forex offers commission-free trading with a $1 minimum deposit and 1:1000 leverage. Digital contracts are also available, offering beginners a straightforward way to speculate on popular financial markets.

World Forex Leverage Trading

At World Forex the available leverage is 1:1000

Instruments

Forex, CFD Stocks, Metals, Energies, Cryptos, Digital Contracts

Regulator

SVGFSA

Platforms

MT4, MT5

Min. Deposit

$1

Min. Trade

0.01 Lots

Leverage

1:1000

IB Boast a huge market share of global trading. With a minimum deposit of $10,000 however, they remain an option for larger traders only.

Interactive Brokers Leverage Trading

At Interactive Brokers the available leverage is 1:50. Margin rate is 1.55 - 2.59%

Instruments

CFD, Forex, Stocks, Crypto, Futures, Options, Commodities

Regulator

SEC, FCA, IIROC, SFC

Platforms

AlgoTrader, OmniTrader

Min. Deposit

$10000

Min. Trade

$100

Leverage

1:50

eToro is a multi-asset platform which offers both investing in stocks and cryptoassets. Crypto Trading is offered via eToro USA LLC; Investments are subject to market risk, including the possible loss of principal. Cryptoasset investing is highly volatile and unregulated in the UK and some EU countries. No consumer protection. Tax on profits may apply.79% of retail CFD accounts lose money.

eToro Leverage Trading

At eToro the available leverage is None

79% of retail investor accounts lose money when trading CFDs with this provider. You should consider whether you can afford to take the high risk of losing your money.

Instruments

Crypto

Regulator

FCA, CySEC, ASIC, FSA

Platforms

Own

Min. Deposit

$10

Min. Trade

$10

Leverage

None

InstaForex is a CFD broker providing access to forex, stocks, cryptocurrencies, commodities, energies, indices, and more. With competitive fees and a huge range of available assets, the brand offers safe and reliable trading.

InstaForex Leverage Trading

At InstaForex the available leverage is 1:1000

Instruments

Forex, shares, indices, metals, oil and gas, futures, cryptos, binary options

Regulator

BVI FSC

Platforms

MT4, MT5

Min. Deposit

$/€1

Min. Trade

0.01 Lots

Leverage

1:1000
Alternatively, jump straight to our guide to brokers with the highest leverage to get started.
What Is Leverage Trading?
Leveraged trading is the process of borrowing funds from a broker to increase your position size, thereby magnifying potential results (whether profit or loss). Traders using leverage are looking to gain exposure to a market beyond what their deposit amount would usually allow.
After a leveraged position is closed, the borrowed capital is returned to the broker and the trader keeps any profits. However, there are also some key risks to note. While profit potential increases, so will any losses.
Leverage is often written as a ratio e.g 1:10 or 1:5.  Alternatively, it can be written as a multiple e.g 2x, 5x, 10x, 50x or even 100x. Note that leverage is capped in the EU, to 1:30 (30x), except for professional traders. Taking the final example, this would mean that if you were to deposit $100, you could trade with up to $10,000.
An Example Of Leverage Trading
Let's look at a real-life application of trading with leverage in commodities. If the current price of gold is $1,200 and a retail trader believes that the price will rise, they are looking to open a position that will maximise the profits on this.
The broker offers leverage of 1:5, meaning the trader can borrow up to 5x their deposit value. Therefore, if they put down $2,000, they can open a position up to $10,000 in value.
If the price rises to $1,250 and the trader sells, they've made $416 in potential profit. If the trader had opened a cash-only position, their profit would have been just $75. Note that if prices had gone agains the trade, losses would have been greater too.
Many brokers provide a leverage trading calculator free of charge to help investors calculate the effect on risk / reward on their trades.

Leverage Trading Vs Spot Trading
A common predicament for traders is deciding between leverage trading or spot trading (non-leveraged trading). Spot trading is where traders execute a position at the current price, which requires them to possess the entire cash balance by the expiration date. If the individual does not have the funds, the exchange will not allow you to enter a position.
So why would someone choose to spot trade? Spot trading is lower risk as you are only trading with the balance you have. Leveraged trading means borrowing funds to open a position, so potential losses may exceed your deposit amount.
But, the biggest downside to spot trading is that your profits are limited by your capital.
When making the choice between leverage and spot trading, it's important to balance how much you can afford to lose with your risk tolerance, trading knowledge and experience.
Leverage Trading Markets
Leverage trading can be used in all popular financial assets, including forex, stocks, cryptocurrency, commodities, exchange-traded funds (ETFs) and indices.
However, the leverage amount will differ based on regulatory limits or on the volatility of the asset. For example, forex leverage trading is permitted with most authorities up to 1:30. On the other hand, cryptocurrencies are incredibly volatile and so are subject to much lower limits, usually around 1:2 or 1:3. Leverage trading on stocks is usually permitted up to around 1:5.
Pros Of Leverage Trading
Negative balance protection available with many brokers
Offered by many regulated platforms
Suitable for many trading strategies
Access to higher value stocks
Magnified profit potential
Greater market exposure
Cons Of Leverage Trading
Can amplify losses beyond the initial available capital
Profits are subject to regulations on taxes
Restricted leverage for retail traders
Fees and interest can negate profits
Unpredictable outcomes
Leverage Regulations
Regulated brokers are subject to local laws on the leverage limits they can offer. These regulations are set to protect consumers from the danger of major losses.
USA – The National Futures Association governs leverage and margin rates for American traders. Leverage on forex trading is limited to 1:50, while stocks are capped at 1:4. Kraken, Coinbase and Binance.US are among the few exchanges that have licenses to offer crypto leverage trading in the USA. Kraken offers leverage of 1:5 with trading fees that range from 0 to 0.26%.
Australia – The Australian Securities and Investments Commission (ASIC) recently reduced maximum leverage from 1:500 to 1:30 for forex trading and 1:20 for minor and exotic trading pairs. Crypto assets are capped at 1:2 and shares at 1:5.
India – In India, the Securities and Exchange Board of India (SEBI) announced that all brokerages must stop intraday leveraged products with full effect by August 2021. This ban will force day traders to rely on spot trades using only the available capital they have.
UK & Europe – Under the Financial Conduct Authority (FCA) and the European Securities and Markets Authority (ESMA), leverage is capped to 1:30 on forex, 1:20 on shares and indices and 1:2 on cryptocurrencies. Note that the FCA has banned the sale of crypto derivatives for retail traders in the UK, such as options, futures or contracts for difference (CFDs).
Singapore – The Monetary Authority of Singapore (MAS) has capped forex trading leverage to 1:20 (from 1:50) in 2019. Cryptocurrencies are not regulated or classed as legal tender or securities in Singapore.
Leverage Trading Strategies
If you've chosen to utilise leverage, you'll want to select a strategy to help manage risk and increase the likelihood of profit. We've listed some of the most popular strategies below.
Swing Trading Strategy
Swing traders capitalise on movements on both sides in the short to medium term i.e. overnight or several weeks. The aim is to capture greater price shifts than possible in the intraday time frame and this can be enhanced with leverage. However, overnight positions are exposed to the risks of news outbreaks that may cause price gaps when the markets are closed and you can't exit your position.
Day Trading Strategy
Day traders buy and sell their assets within one trading day. As price movements within a short period are likely to be small, it is common to use high leverage. Day traders may also save on overnight (rollover) fees that are applied when a position is maintained after hours.
Scalping Trading Strategy
Scalping involves making a high volume of trades and holding them for a very short time period, usually just a few minutes. The aim is to profit off small intraday price changes but to do so frequently enough that profits rack up. Scalpers typically use very high leverage to maximise price movements. See our list of the best brokers with high leverage. Because scalping requires a full-time commitment, decent capital, and proper training, it tends to be used by professional traders and experienced retail investors who can access the highest leverage rates.
Professional Leverage Trading
Retail traders are limited to rules set by regulatory bodies. On the other hand, professional trading accounts often have access to additional benefits, including significantly higher leverage. Each broker will have different requirements to open a pro account but you may already be eligible.
Generally, traders must prove sufficient professional experience through tests or interviews. IG requires professional clients to have worked in the financial sector for at least one year in a role with specific trading knowledge.
Additionally, having a portfolio of financial instruments is important i.e. forex, stocks and mutual funds. Some brokers require you to prove that you own capital of $500,000 or more. They may also require you to be highly active, having placed a number of significantly sized trades within the last year. For example, JFD Bank requires traders to have executed an average of 10 positions per quarter in the last year.
While professional accounts are rewarded with fewer restrictions, the protection offered to retail traders is removed. This includes negative balance protection or compensation. Therefore, before applying for a professional account, ensure you understand the pros and cons.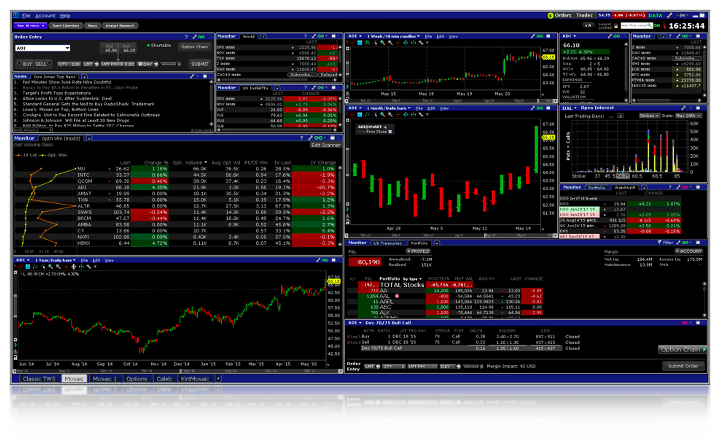 How To Start Leverage Trading
Pick A Broker
There are multiple factors to consider when selecting a broker with leverage. These include choosing the asset, fees, account benefits and regulation.
Open An Account
Once you've chosen a broker, you can open an account. Check whether you qualify for a professional trading account so that you can access higher leverage if required.
Practice
Whether you're new to trading or highly experienced, traders can practice on a demo account first to ensure they're comfortable with the platform functionality. Investors can also test new leverage trading strategies before using real funds.
Start Trading
Once you've found an opportunity, place your trades and choose suitable leverage. Go long or short depending on your strategy and place your stop loss/limit orders at your desired conditions. Use a risk, liquidation or profit calculator to help with this, these are offered by many of the top brokers. BitMex and Binance both offer a number of crypto calculators to help manage trades.
Close positions
Once you've monitored and closed your positions, your broker will take any debts from the capital owed and you'll receive your profits.
Some brokers provide a guide or tutorial that will have leverage trading explained on their platform.
OTC vs Exchange Leverage Trading
You can conduct leverage trading over-the-counter (OTC) or through an exchange. Both marketplaces allow securities to be traded but are different structures with pros and cons.
Over-The-Counter
OTC markets are an informal or 'decentralised' (DEX) market where participants trade assets like forex or stocks directly with a network of one or more dealers. While fewer regulations open up a range of opportunities, this makes for a less transparent trading environment. Dealers in the OTC market act as market-makers. They quote prices at which they are willing to buy (bid) or sell (ask) and negotiate execution prices with participants over the phone or email. Notably, quote prices are not necessarily consistent across every customer, which means markets are not being traded equally. Liquidity also fluctuates widely in OTC markets as it lacks buyers and sellers.
Exchange
An exchange is a centralised marketplace to trade financial instruments such as the New York Stock Exchange (NYSE) or the International Securities Exchange (ISE). The primary difference of an exchange is that they impose rules that govern trading and information to ensure a fair and organised environment. It also centralises the reporting of bid and ask prices, allowing transparency for everyone in the marketplace. Every company trading on an exchange must meet specific listing requirements, including financial and audits reporting and minimum capital requirements.
Final Word On Leverage Trading
In this article, we've explained leverage trading and the risks involved. Many regulatory bodies around the world have tightened restrictions to protect retail traders from undue risk when trading with leverage. However, when done right, it can open up a number of interesting opportunities with little capital. Before you trade with leverage, make sure you learn the basics and practise with a demo account.
FAQs
Is Leverage Trading Gambling?
No, leverage trading or any forex trading is not gambling. It is classed as a financial service and is therefore regulated by the relevant authorities, such as the FCA, ASIC, CySEC or CFTC. However, trading using leverage does carry risk which could lead to losses. Traders should be conscious of risk management strategies.
Is Leverage Trading Halal Or Haram In Islam?
It is likely that leveraged trading is halal but it depends on how you use it. Leverage is similar to a loan from a broker, which is permissible in Islam under certain rules. If you're concerned that your broker is offering Haram leverage, consult your local religious leader for advice.
How Does Leverage Trading Work?
Leveraged trading (or trading on margin) means funds are borrowed from a broker to increase position sizes beyond what your available balance would usually allow. The amount of leverage is usually expressed as a ratio i.e. 1:10. After closing the position, you will repay the broker back the debt, taking the profit on the larger position size.
Is Leverage Trading Legal In The US And UK?
Yes, leverage trading is legal in the US and UK for retail traders. However, the leverage limits vary between both countries. US traders can trade forex with up to 1:50 leverage under NFA rules while FCA permits up to 1:30 leverage among regulated brokers.
Is Leverage Trading Taxable?
Profits earned from leverage trading may be taxable, just like you would pay tax on money earned from an employer. If you are an investor, your earnings will be subject to capital gains tax, whereas if you are a short term trader, such as a day trader, your earnings will likely be taxed as business income. Note that some websites charge interest on the borrowed funds. We'd advise that you consult a tax professional to ensure you are meeting legal obligations within your country.
What Is Leveraged Vs Margin Trading?
Trading on margin is the same as leveraged trading. The term margin refers to the deposit value and the remainder of the position is placed with borrowed funds. This strategy allows you to leverage the capital you have to place a position that is larger than it would usually allow.