8topuz Review 2023
8topuz (pronounced "Octopus") is a global fintech company that offers clients an AI-based automated investment system for the currency markets. The firm claims to make your money grow without any real effort on your behalf. This 2023 8topuz review will cover all aspects of investing with the firm, including fees, account types and more.
8topuz Headlines
Founded in 2010, 8topuz's goal is to offer forex trading opportunities to those with minimal investing knowledge and trading experience. The firm has developed artificial intelligence (AI) trading algorithms using a combination of historical and real-time data, which, it claims, can grow your investment by up to 40% per year.
The AI algorithm uses machine learning (ML) to analyse live and historical data and automatically executes numerous high-frequency trades based on this information. Unlike other trading robots, the 8topuz system is constantly monitored by a human and allows for intervention. This acts as a safety mechanism and ensures that the algorithm can adapt to changing conditions.
You will need to register an account with a trusted broker to integrate the AI software. Trusted partners include Capital Index, IronFX, Vantage FX and 4xCube. A full list of partner brokers is available on the company's website.
Account Types
Lifestyle
The Lifestyle account has the lowest minimum deposit of the three, $500. It is designed to make the system accessible to anyone, no matter your investing experience or available capital. This account is only available with the 4xCube broker. 8topuz advertise an average monthly ROI of 1.6% with this account.
Aspire
The Aspire account is the next step up and is geared toward experienced investors that want to diversify their portfolio using 8topuz's algorithmic system. The minimum deposit on this account is $10,000 and the firm advertises an average monthly ROI of 2-3%. You have access to the full range of trusted brokers with this account.
Dynamic
The Dynamic account is aimed at institutions and investors with large amounts of capital. The minimum deposit is $100,000. Each account is managed by licensed New York-based Commodity Trading Advisors (CTA).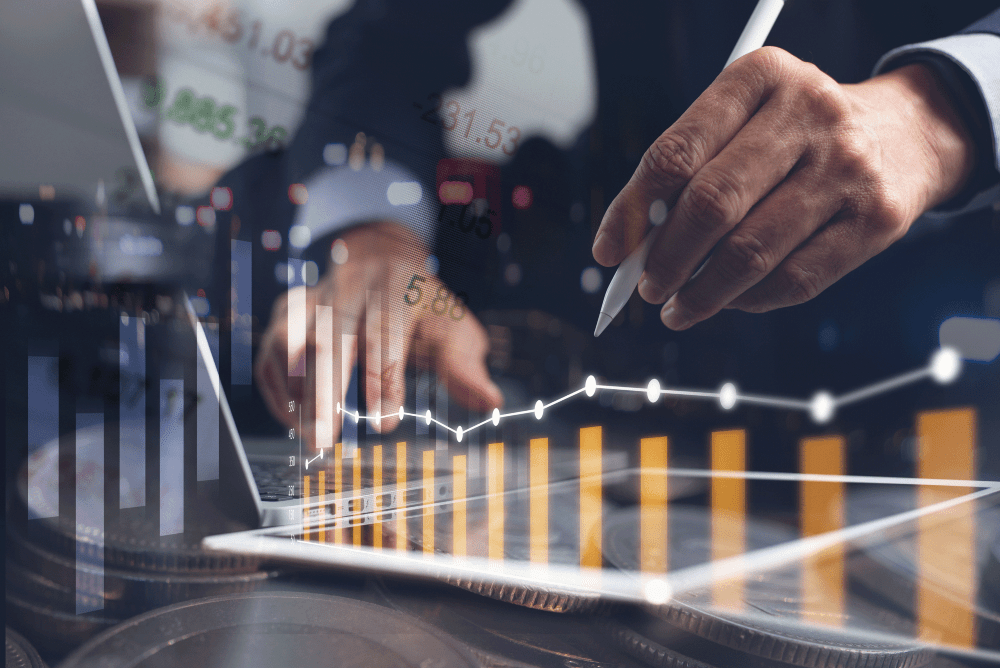 How To Get Started With 8topuz
Sign up for 8topuz using the link on the website. Signing up is a straightforward process and there are no fees.
You will need to choose a plan: Lifestyle, Aspire or Dynamic. Your available capital and strategy will determine which plan suits your needs best.
Once you have chosen a plan, you will need to link your existing trading account to the system. A full list of supported brokers is available on the company's website.
The AI will proceed to do most of the work for you. You can choose when to withdraw or when to double down.
Fees
All accounts are on a subscription basis. There is no fixed price for setting up your account but the firm charges a 30% performance fee every month. This means that, if you win, the service takes 30% of your profits. If you do not win, the firm takes nothing.
Payment Methods
You can deposit funds to your 8topuz account using bank wire transfer, Neteller, Skrill, PIX Payment, Bitcoin, Boleto, Ethereum and Tether. Withdrawals can also be made using these methods. There are no fees for deposits or withdrawals and the minimum deposit for the Lifestyle account is $500.
Assets
The 8topuz software can operate on forex, equities and commodities. The firm recommends trading on EUR/USD, USD/JPY, NZD/USD and/or XAU/USD, as these are the instruments for which the algorithm's modelling can find the largest market depth.
Customer Service
8topuz has offices in three locations: St. Vincent & the Grenadines, Cyprus and California. You can contact the firm by telephone, email or by submitting a ticket on its website. The site also has a live chat function situated in the lower-left corner of the site that we found to be very responsive. The live chat operator was friendly, helpful and provided additional information via email.
Email Address: info@8topuz.com
Phone Number: +44 203 695 3583
Regulation
8topuz Wealth Fintech LLC is registered in Saint Vincent and Grenadines. 8topuz Wealth Fintech Ltd is registered in Cyprus and is an official trading partner of FX Capital MA Ltd., which is a signal provider to Pelican Trading. Pelican Trading is a trading name of London & Eastern LLP, which is authorised and regulated by the Financial Conduct Authority in the UK.
8topuz Wealth Fintech Ltd is also an investment advisor of A.R. Suisse Financial GmbH, which is registered and regulated by PolyReg. PolyReg is a self-regulatory body recognized by the Swiss Federal Authority for the Control of Money Laundering.
Companies often choose to register themselves in locations like Cyprus and St. Vincent & the Grenadines because these countries have looser regulations than the US, for example. When signing up for any broker, it is important to do your research, read user reviews and be sure that the company is to be trusted.
Education
As the 8topuz algorithm is in control of the trades being made in your name, the firm does not need to offer a wealth of tutorials and educational material like other brokers do. The company does, however, host free webinars that give viewers the chance to ask questions to the founders of the company.
The firm also has a presence across Facebook, Twitter, Instagram and LinkedIn. The firm's YouTube channel has several videos explaining how the signature trading algorithm works.
Pros Of 8topuz
Virtually zero effort
No fees if you have no return
Friendly and responsive customer support team
Cons Of 8topuz
No control over your trades
Limited supported brokers
Low average ROI
8topuz Verdict
Overall, 8topuz offers a unique and innovative trading solution. The AI trading algorithm has been developed over ten years, is constantly adapting and has the added security of being constantly supervised by a human. The system is ideal for those with little to no knowledge or experience in trading and who want an easy way to see their money grow. However, the average expected return is likely lower than a seasoned FX trader might expect.
FAQ
What Is 8topuz?
8topuz is a company that offers an automated investment and forex trading solution. Using artificial intelligence and huge amounts of live and historical data, the firm claims to be able to give users up to 40% return on investment in a year.
What Are The Fees With 8topuz?
8topuz charges a 30% performance fee, which is taken automatically from your profits every month. There are no setup or withdrawal fees. The minimum deposit is $500.
How Does 8topuz Work?
8topuz uses machine learning (ML), which is a type of artificial intelligence (AI), to learn from patterns in live and historical data. Algorithmic trading is not necessarily a new thing but machine learning is making it faster and more accurate. By consulting huge amounts of data, the firm applies its unique algorithm to its clients' accounts, claiming it can produce a return of up to 40% on your investment.
What Account Types Does 8topuz Offer?
There are three account types available with 8topuz: Lifestyle, Aspire and Dynamic. The Lifestyle account requires a deposit of at least $500 and has an average return of 1.6% per month. The Aspire account requires at least $10,000 to get started and has an average return of 2-3% per month. The Dynamic account is aimed at institutional investors with a minimum deposit of $100,000.
Is 8topuz Safe?
For a relatively new company, 8topuz has several positive online reviews and we found the customer support team to be friendly and direct. The company is clearly legitimate but what they are offering should be considered. The company tells clients that their risk level will determine their reward but no returns are ever guaranteed. The figures quoted are only averages.
8topuz is a forex trading algorithm that uses deep neural network machine learning algorithms to execute large numbers of high-frequency trades automatically on the behalf of its users.