Neteller Brokers 2022 - Which Brokers Accept Neteller?
Neteller is one of the most widely integrated e-wallet solutions available today. Popular amongst consumers, traders and businesses alike, funds can be withdrawn directly to the Net+ card or transferred into a bank account.
In this review, we look at what Neteller can offer traders. From transfer fees to account set up, deposit and withdrawal options, we explore why it is one of the most popular payment methods, supported by many of the best online brokerages around the world.
Use our list of brokers that accept Neteller deposits in 2022 to get started today.
Neteller Brokers
OANDA offers 70 forex pairs with two competitive pricing models and a substantial welcome deposit bonus

OANDA Corporation is regulated by the CFTC/NFA. OANDA is a member Firm of the NFA (Member ID: 0325821). CFDs are not available to residents in the United States.

Forex.com boast a global reputation. Regulated in the UK, EU, US and Canada they offer a huge range of markets, not just forex, and offer tight spreads on a cutting edge platform.

Pocket Option is a global binary options broker with a sleek proprietary trading platform and competitive range of assets.
About Neteller
Neteller has been a pioneer in digital payment solutions since it was founded back in 1999. Today, it operates as part of the Paysafe Group which is regulated by the Financial Conduct Authority (FCA) in the United Kingdom.
The platform facilitates secure, fast, and flexible payments to individuals and merchants. It is available in over 200 countries with 26 base account currencies and is widely integrated with leading online brokers. Neteller connects thousands of traders to global financial markets every day.


Deposits & Withdrawals
A Neteller account allows you to easily deposit and withdraw funds to a wide variety of merchants or brokers. It supports instant payments for both online transactions and money transfers. Funds appear in your account within seconds, ready for you to use when you like.
Withdrawals are also quick and simple. Clients can withdraw money directly to a bank account or access funds at ATMs around the world with the Net+ card.
Note, brokers may have their own processing timelines, but the top brands offer near-instant deposits and withdrawals within a couple of working days.
Security
The security of client funds and personal data is a priority for the digital payment provider. The firm implements a number of security measures including military-grade encryption and regular backups. It also stores all client data in a secure facility which is held separately from any company funds or data processing operations.
Customers also have the option to activate the Two-Step Authentication feature to add an extra layer of protection against unauthorized entries into their Neteller account. In addition, the platform shares guidance on what customers can do to help protect themselves against security breaches and fraud.
Importantly, traders should also sign up with reputable brokers that implement the latest high-tech security measures, including two-factor authentication.
Fees
Neteller charges fees for online transfers. Rates vary according to the method used. A basic Neteller account will have the following fees:
Deposit options:
Bank transfer: 0 -1%
Visa and MasterCard: 2.5%
International bank transfer: up to 4.99%
Forex exchange fee: 3.99%
Top up from a credit card: 2.5% under the $20,000 threshold
Transfer to other Neteller users: 2.99% (minimum of 0.50 USD)
Neteller does not charge fees for account management, receiving money, or spending on a merchant site.
Withdrawal options:
Local bank transfer: 10 USD
Crypto wallet: 2%
Visa and MasterCard: up to 3.99%
Member wire: 12.75 USD
Skrill: 3.49%
Withdrawals to merchant sites do not typically carry a charge. They are, however, capped at $1,000 (daily) for standard users. This limit increases to $3,300 for VIP clients. ATM withdrawals also carry a charge of 1.75%, or $6 for premium account holders.
There is also a monthly inactivity fee of $5 after 12 months of account dormancy.  In addition, the platform charges several administration fees including transaction reversal, up to 25 USD.
Note, investing brokers may charge their own deposit and withdrawal fees. With that said, most trading platforms offer free Neteller payments.
Neteller vs PayPal
Neteller and PayPal are two of the biggest eWallets, each with their own strengths and weaknesses:
Fees – PayPal does not charge for sending money (person-to-person) with a single currency. Bank transfers and uploading funds to your account are also free and there is no inactivity fee. Meanwhile, Neteller, charges up to 1.45% to transfer funds (person-to-person), up to 2.5% for uploading funds up to $20,000 and has a monthly inactivity charge of $5 after 12 months. However, Neteller has a lower foreign transaction fee (1.29% – 3.99%) and does not charge to receive money from different currencies. Neteller's credit card deposit fee (2.5% under $20,000 , otherwise free) vs PayPal's (2.9% to $0.3+).
Cashback – Neteller offers 0.5% cash back for premium account holders with additional offers and promotions also available. In comparison, PayPal does not offer cashback for services unless you are using the Cashback MasterCard. In which case, cashback of up to 2% is available.
Net+ Prepaid MasterCard vs PayPal MasterCard – a Net+ can be used like any other debit or credit card that accepts MasterCard, There are no monthly costs associated with the Net+ card. PayPal also offers a prepaid card which gives users 2% cashback. There are no annual fees and it is available to US citizens. In contrast, Neteller's card is available in any country that operates in the EEA.
VIP services – Neteller has an attractive tiered VIP program that allows select members to receive better rates and bonuses. PayPal does not offer any VIP perks.
Cryptocurrency purchasing – Is not currently possible with PayPal. At Neteller, fees range between 3% and 5%.
To summarize, PayPal is great for sending money using one currency within the same country. However, its fees for currency conversion and international payments are considerable.
Neteller also has the added benefit of allowing customers to easily utilize gambling and trading services, whilst PayPal is much stricter here. There are over 300 forex merchant companies that accept Neteller.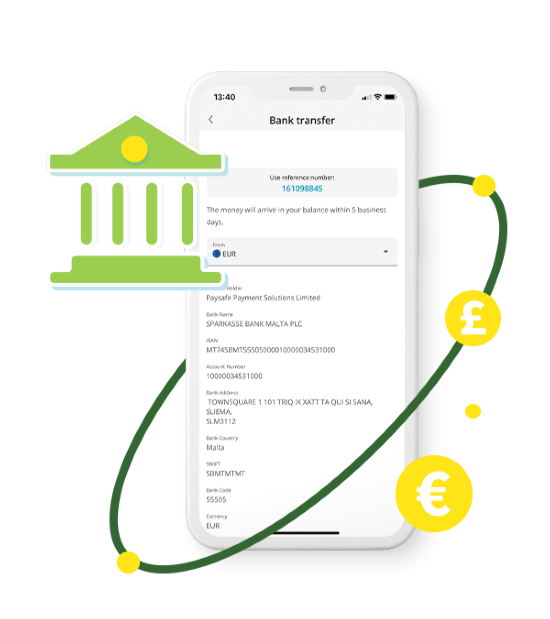 Advantages
There are a number of benefits to using Neteller to fund your trading account:
Speed – Instant deposits and withdrawals
Flexibility – Multi-currency options with no FX fees
Security – Flexible, fast and secure money management
Online and Offline – Plastic and virtual prepaid MasterCard for easy access to your cash for online and offline spending
Adoption – Widely integrated and can be used for small to substantial transactions in many sectors and across a variety of platforms
Rewards – A VIP reward program that allows you to earn up to 0.80% cash-back on transactions and additional rewards. The eWallet Booster plan gives you an instant Bronze Pro VIP upgrade and the ability to earn large rebates on your transfers
Drawbacks
There are, however, some limitations worth considering:
Fees – Most transactions carry fees, which can quickly add up. There are premium memberships available which can reduce some of these charges. Consider the type of and regularity of the payments you make. Also check for any fees charged by your online trading brokers
Withdrawal Limits – Neteller enforces a daily withdrawal limit of $1,000. This increases to $3,300 for premium account holders.
Verification – In order to create an account, verification checks are required. Users are required to submit ID and personal information for approval. It is not an instant set up like other eWallets but whilst it does take longer, it is more secure. Trading brokers may also have KYC requirements that need to be followed
Lower Exchange Rates For VIP Members – VIP members pay a reduced foreign exchange fee of 1%. For standard account holders, fees are not the most competitive available.
Is Neteller A Good Choice For Traders?
If you are a regular trader looking for a quick, secure and flexible payment method, Neteller is worth considering. It is widely offered by brokers around the world, and the Net+ card offers even greater flexibility.
On the downside, the fees associated with the standard account are higher than other eWallets in the market, especially when comparing single currency transfers. However, it does perform more favorably when looking at multi-currency payments and international transfer rates. Premium account holders are also eligible for more competitive rates and promotional offers.
Overall, if you are looking to make regular multi-currency or international trading deposits, Neteller is a good option. For single currency domestic transfers, we would recommend exploring other options which are likely to offer more competitive rates.
FAQ
Are there any Neteller bonuses?
Bonuses can be earned via the VIP programme with various benefits like accounts in multiple currencies, a dedicated VIP chat service, lower foreign exchange fees, and so on.
What countries can use Neteller?
Neteller provides services to 202 countries. Please refer to their website for the extensive list.
Are There Any Neteller Bonuses?
Bonuses can be earned via the VIP program with various benefits like lower foreign exchange rates, increased withdrawal limits and a dedicated VIP chat service. The top trading brokers also offer bonuses and payment promos.
What Countries Can Use Neteller?
Neteller provides services to 202 countries. Please refer to their website for the full list. A long list of trading brokers also accept Neteller deposits and withdrawals in 2022.
Can I Trust Neteller?
Neteller is a secure platform and arguably one of the most trusted online payment systems in the world. Clients and traders should feel reassured by the robust security processes and technology in place. With that said, it is still important to sign up with a trustworthy and reliable trading platform.
How Long Does It Take To Withdraw Neteller Funds?
It can take up to 24 hours for Neteller withdrawals to be processed during busy periods but most withdrawals are processed instantly. Note, some online brokers have their own KYC checks which can delay fund withdrawals.
Is Neteller Better Than PayPal?
Neteller is not as widely accepted as its competitor PayPal. It does, however, offer cashback of up to 0.5% on deposits. It also offers VIP services, whilst PayPal has a single standard account. And most importantly for traders, Neteller is offered by a greater number of brokers. This is due to PayPal's strict regulations around gambling and digital trading.