Jemma Grist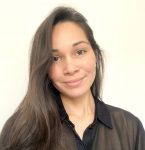 Jemma is a freelance content writer and editor specializing in financial markets and online investing.
Jemma regularly contributes to several investment websites, both as a researcher and broker analyst. She has a keen interest in the forex, stock and cryptocurrency markets.
Jemma has a degree in Sociology from Loughborough University.