Ripple Brokers & Exchanges
Ripple brokers facilitate the buying and selling of the unique cryptocurrency, XRP. Its aim to complement other currencies has made Ripple favourable among many traders, who rely on Ripple brokers to connect them to the crypto exchange and execute XRP deals.
In this article, we discuss the most important elements to consider when finding a Ripple broker.
What Is Ripple?
Ripple is the name of both a digital currency (XRP) and payment network solution that work together to provide instant, low cost and secure cross-border payments. The Ripple On-Demand Liquidity (ODL) solution uses the digital asset XRP to bridge any two currencies, removing the need for pre-funding of destination accounts and eliminating the transaction time.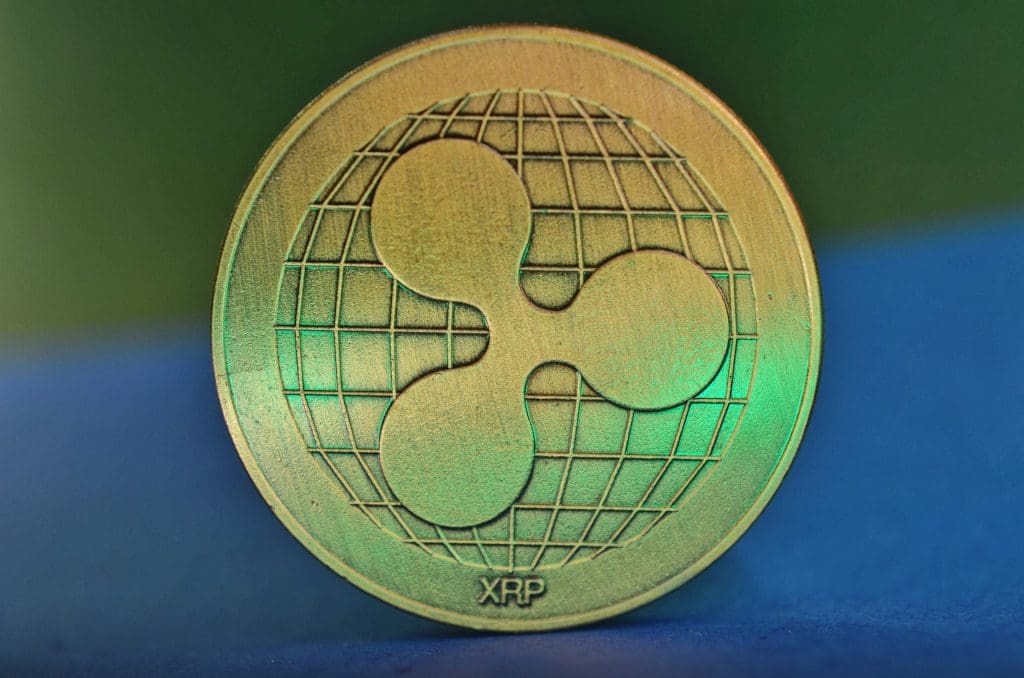 How Does Ripple Work?
Ripple enables transactions using a process called 'an issuance', which allows assets to be transferred between two parties. Transactions are stored on a shared ledger that also contains information about all Ripple accounts. The solution is low cost, with Ripple taking a tiny XRP fee, but later destroying the small payment. This is to prevent people from spamming the network.
Ripple Versus Other Cryptos
Ripple serves a different purpose to other tokens, such as Bitcoin, by accompanying other currencies (including cryptos), rather than competing with them. Additionally, all of Ripple's coins were created during its launch, meaning there are none that can be mined.
However, like other cryptos, XRP is highly volatile, which has made it an attractive opportunity for many day traders hoping to capitalise off its strong fluctuations.
How Ripple Brokers & Exchanges Work
Ripple can be purchased through an exchange or a broker. However, since a lawsuit was filed against Ripple by the US Securities and Exchange Commission (SEC) at the end of 2020, XRP has been removed from many exchanges, meaning traders have less flexibility about where they can purchase the crypto.
Using an exchange, customers can purchase XRP in exchange using another currency, such as USD. The exchange makes its money by setting the buy price to be higher than the sell price, with this difference called the spread. Exchanges are a good option for those who are simply looking to buy and hold XRP.
With a broker, clients can deposit funds in a fiat currency, such as USD, then later trade on the price of XRP. This includes buying spot XRP as well as accessing derivatives, such as futures and options. Derivatives enable traders to speculate on the price of XRP without owning the underlying asset and provide the option to use leverage. An XRP forex broker may make its money through the spread, commission fees or both.
Brokers and exchanges allow traders to store XRP in an online account, some of which come with an integrated crypto wallet. However, it is recommended to store XRP in an offline wallet, which is more secure and less susceptible to hacking.
How To Compare Ripple Brokers
Finding a suitable Ripple broker with reasonable fees is essential to successfully trade XRP. In this section, we list the most important elements to consider.
Fees
There are several fee types to consider when selecting a Ripple broker:
Trading fees – These are the main fees paid for each transaction, usually a spread or a flat commission fee. Spreads can be fixed or variable, which determines if they will change in times of higher or lower volatility. A wider spread will reduce potential profits on each trade
Overnight fees – Holding a leveraged position overnight may incur further fees in the form of interest payments
Inactivity fees – Accounts without any activity for a set period of time will be classed as dormant and may incur inactivity fees
Conversion fees – Conversion fees may apply when depositing funds using certain currencies – usually those that are less liquid
Loan fees – Opening a short position involves borrowing the asset, meaning interest will be charged
Leveraged Products
Using leverage is possible with derivative XRP products, such as Contracts for Difference (CFDs). Leverage enables the trader to increase their position for a given outlay. Many brokers offer x2 leverage on cryptocurrencies, meaning it is possible to trade twice as much as is deposited. However, beware that this will multiply losses as well as profits.
Interest
While it is not possible to mine XRP as an extra source of income, some platforms offer traders the option to earn interest on their XRP, with returns as high as 5% APR.
Regulatory Status
Selecting regulated Ripple brokers means they have to comply with certain standards, which helps to protect against fraudulent brokers. Look for XRP brokers regulated by reputable authorities such as the FCA in the UK, CySEC in Cyprus and ASIC in Australia.
Accounts
Many brokers offer different account types to suit customer needs. This usually includes retail and professional account types, though there may be additional account choices based on minimum deposit requirements, the leverage offered and spreads available.
Platforms
Platforms enable traders to place XRP trades through a Ripple broker. As well as executing the trade, the platform software can also be used to carry out technical analysis using charts and indicators. While some brokers offer proprietary platforms, others provide services through popular platforms, such as MetaTrader.
The platform should be easy-to-use with quick execution speeds, to avoid slippage.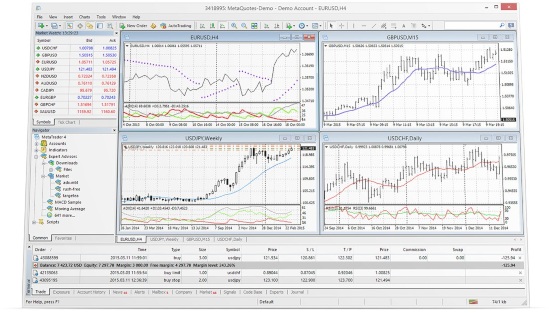 Mobile App
Many Ripple brokers offer mobile apps that provide a whole host of features that compete with desktop or web platforms. As well as executing trades, many mobile apps provide a range of chart and indicator types for carrying out technical analysis on the go too. Check that the app offers the technical features required and has good reviews on the Google Play or App Store.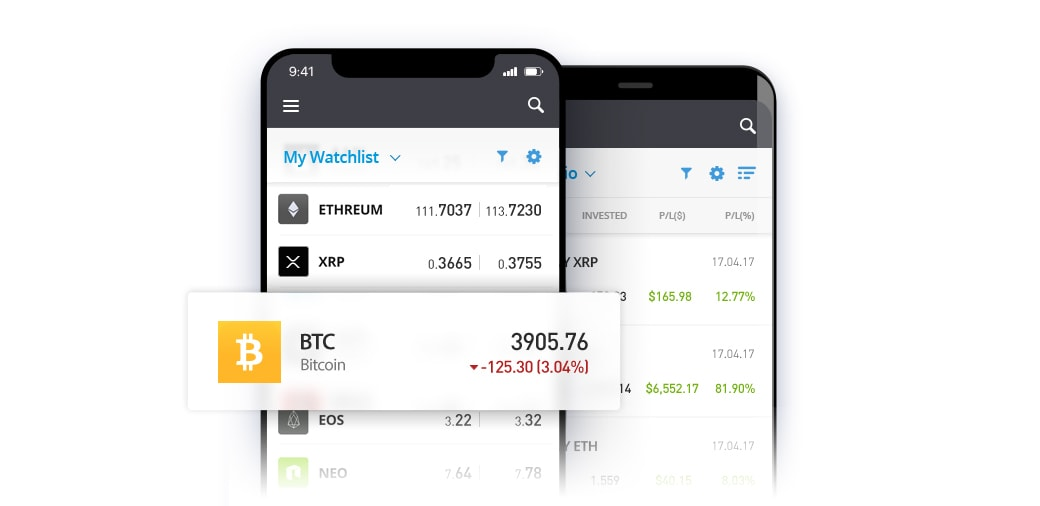 Tools
Some Ripple brokers offer additional educational resources to help beginners start investing. Look out for YouTube videos, blogs and articles to learn the basics and pick up new strategies.
Customer Support
Good customer support can be a lifeline with new Ripple brokers. Live chat is a great way to get instant support that has become increasingly popular. Alternatives include telephone support and email contacts, but make sure to check these services are available when you'll be investing, which is possible 24/7 for many crypto exchanges.
Payment Methods
Ripple brokers may limit the methods that can be used to purchase XRP. This could be certain credit/debit card types such as Visa or MasterCard or e-Wallets. In some cases, it may not be possible to directly purchase XRP. An initial deposit to a more liquid crypto, such as Bitcoin, may be required first, followed by an exchange to Ripple. Bitcoin payments may also be an option for those holding Bitcoin in a wallet already.
Low Minimum Deposits
As well as restricting payment methods, some Ripple brokers also place restrictions on the deposit amount. While Interactive Brokers has very high minimum deposit requirements of 10,000 USD, eToro has a more affordable minimum deposit requirement of 200 USD.
How To Check Ripple Brokers Aren't A Scam
The most important thing for Ripple traders is trust in their broker. Follow our top tips to find a genuine XRP exchange service:
Read online reviews – In particular research complaints from previous customers to develop an indication of their reputation
Check regulatory status – Is the broker regulated by a reputable authority and to what standards does it have to comply? The broker's license can also be checked via the regulator's website
Look out for unlikely offers – Some Ripple brokers may offer prices, spreads or sign up bonuses that seem too good to be true.
Final Word On Ripple Brokers
Ripple brokers enable traders to speculate on the price of XRP, a unique altcoin that acts as a bridge, complementing other currencies. Reviewing the features and account types offered by each broker will ensure you get the best deal on XRP.
FAQs
What Is Ripple?
Ripple is the name of both a cryptocurrency (XRP) and payment network solution. Unlike other cryptocurrencies, such as Bitcoin, it works with all other payment types such as fiat currency, air miles or cryptos, to provide quick, low cost and secure payments.
How Can I Trade Ripple?
Ripple can be traded by opening an account with a Ripple broker and purchasing XRP, or speculating on the price of the asset using derivatives, such as CFDs.
How Does A Ripple Broker Work?
Customers can place an order through a Ripple broker, which then files the order with the cryptocurrency exchange on their behalf.
What Are The Best Ripple Brokers?
What To Look For In A Ripple Broker?
When selecting a broker that offers XRP, look for one that is regulated, provides good platform features and has a fee structure to suit your strategy.