Copper
Copper is a popular form of commodities trading. The metal offers decent potential, with a wide range of instrument types that can be used to speculate on it and several different market correlations and avenues for fundamental analysis. This 2023 copper trading guide explores the commodity, detailing the role it plays within the global markets, outlining popular ETFs and stocks at your disposal and discussing how to get started with copper futures. We've also listed the best copper trading brokers below.
Top Copper Trading Brokers
OANDA offers 70 forex pairs with two competitive pricing models and a substantial welcome deposit bonus

OANDA Corporation is regulated by the CFTC/NFA. OANDA is a member Firm of the NFA (Member ID: 0325821). CFDs are not available to residents in the United States.

IG-US offer spread betting, CFD and Forex trading across a range of markets. They are FCA regulated, boast a great trading app and have over 47 year track record of excellence.

Forex trading involves risk. Losses can exceed deposits

IQCent is an offshore binary options and CFD broker with 10+ payment methods and a $250 minimum deposit. Clients benefit from copy trading tools and in-depth market analysis.
What Is Copper Trading?
Before diving into the financial applications of copper trading, it is always worth understanding the intrinsic value of any commodity. Commodities are raw goods that are often used in the creation of everyday products or services. Examples are copper, rubber, beef and natural gas. They are often split into hard and soft categories, with the former covering natural resources that have to be extracted from the earth and the latter including products grown or created, such as sugar, corn or livestock.
Copper is classed as a hard commodity and is one of the most practical materials in its category. One of the first metals to be utilised by early humans, copper has retained its usefulness to civilization today. As a malleable compound that is a good conductor of heat and electricity, copper is used extensively in wiring, motors and construction materials.
Because of copper's extensive use in construction, the commodity trading price determinants are often the rate at which houses are being built or redeveloped around the globe. In addition to the US housing market, the aggressive growth of emerging markets in China and India has a significant impact on the copper spot trading price. Indeed, the price history of copper over the last five years has been strongly correlated with trends in emerging market ETFs and funds.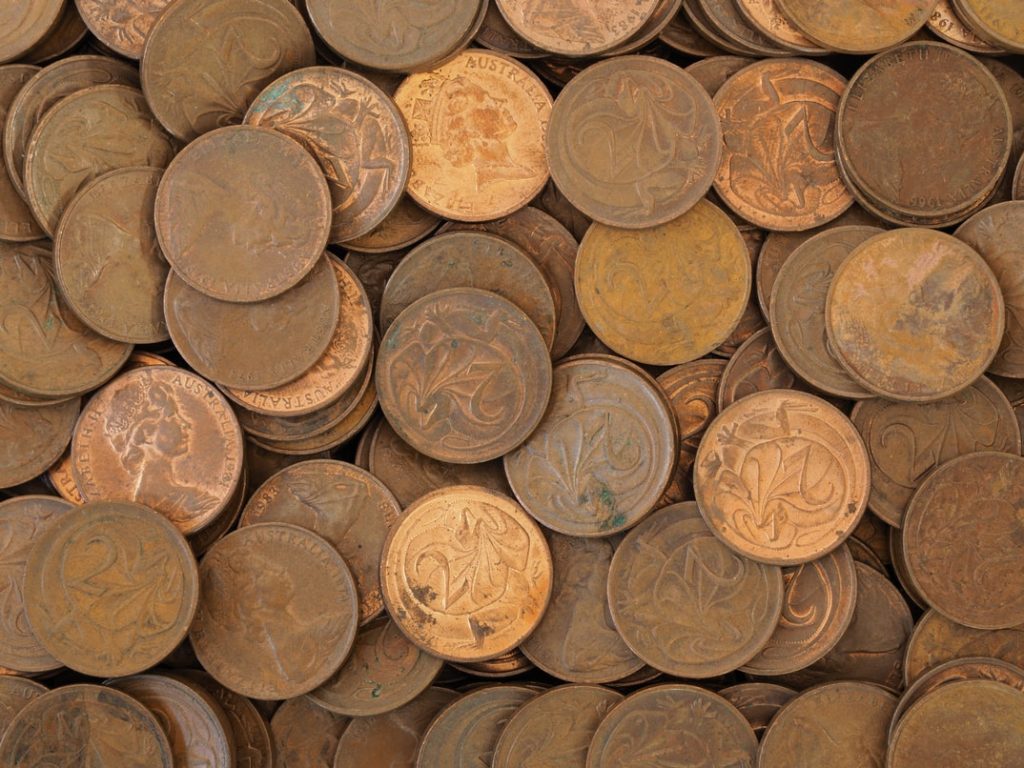 Copper TradingView Chart
See below for LME and MCX price charts for raw copper CFDs and copper futures pricing from TradingView. Each graph can also be used to evaluate trading volume and sentiment; for more information and tips on reading charts, see here.
Who Trades Copper?
Copper is traded through many different speculation instruments for a multitude of reasons. People use copper trading to speculate or hedge existing positions based on future changes in global housing markets or the growth of emerging economies. The global supply of the metal also has a marked impact on copper futures and other sectors in which copper is crucial, such as renewable energy infrastructure, can also have a bearing on demand. Another common reason for investing in copper is to hedge against inflation, with the copper trading price usually rising in line with consumer prices.
As with all assets available for day trading, some traders may use technical analysis to predict short-term market trends, rather than taking a holistic view of global copper supply and demand. These traders will often use options contracts to leverage their speculation on market trends. Another form of trading suitable for commodities like copper is arbitrage, where traders capitalise on discrepancies between spot or futures prices between exchanges and brokers to theoretically obtain risk-free profits.
How Does Copper Trading Work?
Traders new to commodity trading may be wondering how the trading basics differ from those of stocks, forex or cryptocurrency.
Similarly to crypto and forex, commodities like copper can be spot traded on exchanges or derivatives can be purchased through commodity markets and brokers. Alternatively, traders can buy shares in companies linked to the extraction or refinement of copper, as well as firms that turn raw copper into marketable goods. Such firms exist all over the world, including Australia, Switzerland, Singapore and India.
Copper Spot Trading
The simplest form of commodities speculation, spot trading is where an asset is either purchased or sold at the current market rate, sometimes with margin or leverage provided by the broker to increase available capital and possible position size.
This is a form of copper trading that almost all traders and investors will be familiar with, though spot markets for commodities can differ slightly. In some cases, spot market buyers are required to take physical delivery of a commodity, especially if held for an extended period. For long-term investors, a copper ETF offers a far more practical solution.
Copper ETF Trading
Exchange-traded funds, or ETFs, are day-tradable funds that act as trackers for a specific market, industry sector or commodity. Unlike traditional funds that can only be bought and sold at the end of a trading day, ETFs are bought and sold throughout the day like stocks.
Investing in a copper trading commodity ETF like NYSE: CPER or NYSE: JJC facilitates exposure to the current copper futures trading price, with some ETFs offering leveraged trading or even inverse tracking. An advantage of a copper ETF is that it can form part of a traditional investment portfolio and is far more accessible than actual futures or options contracts.
As well as ETFs that track the futures price of copper, funds such as NYSE: COPX distribute funds into investments in copper mining and refinement businesses. Indeed, the performance of such ETFs can often outperform pure copper funds and definitely merit consideration.
Copper Company Share Trading
Trading shares in companies involved in the mining, refinement or product production of copper is another method of investing in the performance of the metal. Examples of these firms are Glencore, Capstone Mining and Mitsibushi Materials Corp. Through the medium of shares in copper industry firms, traders can utilise many of the instruments in this list, including options, CFDs, futures or ETFs for diversification of their investment.
It is worth noting that share prices are often more sensitive to individual corporation performance than industry trends, leaving investments more exposed than in a diversified copper trading company ETF.
Copper Spread Betting
Similarly to CFDs, spread betting allows traders to speculate on the price of an asset without having to purchase it. In copper spread betting, traders wager on either a price increase or decrease from its current state, being rewarded for each "point" the price moves in their predicted direction.
Spread betting is popular due to its inherent leverage and tax advantages in some jurisdictions, where gambling profits are tax-free. While the leverage of a spread bet is appealing due to the high potential for gains,it can also lead to substantial losses and bets should be managed with caution.
Copper Futures
A significant amount of all copper trading is carried out through futures contracts. These allow a future copper trading price to be agreed upon between buyer and seller ahead of time. Such contracts are usually standardised and both bought and sold on centralised exchanges. Futures contracts are essentially predictions on the future spot price of an asset, with sellers believing that the future spot price will be less than the offered contract price and buyers speculating on the inverse.
Copper Options Trading
Copper options trading involves speculation on whether the commodity will reach a set strike price within the contract expiration time. Options contracts are derivatives, meaning that none of the underlying assets are owned. Traders can exercise their contracts to purchase an asset at their strike price or choose to sell the contract to realise their profits.
American-style options contracts are traded on regulated exchanges, offering call and put options to traders with the ability to close out a contract at any point. Options contracts in the rest of the world are known as over-the-counter, with individual brokers setting odds for contracts. These often cannot be cashed out early but have a set gain and loss quantity based on the success or failure of the contract.
Copper CFDs
The final copper trading instrument available for copper speculation is the contract-for-difference or CFD. Similarly to spread betting, CFDs are used to predict whether the price of an asset will rise or fall. Differences between the open and close trade prices are settled in cash, multiplied by the often significant leverage employed by a trader. However, these instruments differ in that CFDs do not have set expiry times.
Pros Of Copper Trading
Here are some of the advantages of copper trading:
Range Of Trading Instruments – An area in which commodities like copper excel is the wide range of trading instruments that can be applied. Copper is suitable for CFDs, ETFs, spread betting, futures contracts and spot market trading.
Physical Asset – Some traders may be more comfortable speculating on a commodity like copper due to its intrinsic value as a physical asset.
High Available Leverage – Through many available instruments, copper trading often supports positions with high leverage or margin, allowing traders to generate far greater potential profits than their staked capital would otherwise.
Enhanced Industry Tracker – Because of its extensive use in construction and infrastructure, copper prices tend to align with the strength of global housing markets, as well as the performance of rapidly growing emerging markets. Furthermore, over 5 years, the copper ETF NYSE: CPER has significantly outperformed the Vanguard US Real Estate and Emerging Markets funds.
Cons Of Copper Trading
Here are a few disadvantages of copper trading:
Unexpected Volatility – While a volatile market facilitates greater opportunities for profitable derivatives trading, unforeseeable economic events can cause significant swings in the copper trading price. Availability of substitute metals such as aluminium or nickel can also have a major bearing on copper pricing, as can global political or environmental issues.
Commodities Can Be Confusing – As a trader new to commodities, wrapping your head around the difference between spot markets, futures and other instruments can be challenging. Copper trading, like most commodities, may be best left to experienced traders.
Hedging & Tracking Not Guaranteed – While copper is supposed to follow market determinants and provide hedging for a rise in inflation, this is not always the case. In the 2008 financial crisis, for example, the copper trading price plummeted by over 50% while inflation reached almost 4%.
How To Start Trading Copper
If you have read this far and want to know how to start trading copper, here is a guide to get started:
Choose A Copper Asset
Before creating a brokerage account to begin copper trading, would-be speculators need to decide which type of asset they wish to use. Many of the available options were listed above, as traders can pick between individual companies involved in copper extraction and production, ETFs containing a diversified list of copper firms, spot markets on current copper pricing, copper futures or ETFs tracking the copper futures price.
Each type of copper asset has its uses, so traders should consider the utility of each to fulfil their desired copper trading purpose.
Decide On A Copper Trading Strategy
Unsurprisingly, a solid trading strategy is essential if traders wish to make sustained profit trading on any market. Some may opt to make long term investments in copper companies or ETFs or predictions through derivatives, while the idea of short term day trading may be more appealing to others.
As well as the length of trade, copper traders need to consider the methods they are going to use to make predictions about future prices. These methods can include market fundamentals, technical analysis or acting upon rumours and news. Copper trading strategies such as hedging and arbitrage should also be acknowledged at this point.
Select A Copper Trading Instrument
As mentioned previously, different copper trading instruments are available depending on the time scale and specificity of a speculator's future copper trading price prediction. Long term investors or hedgers may favour companies and futures tracking ETFs, while derivatives like options contracts and spread betting can be more suited to short-term speculation.
Find A Broker
It is crucial to decide on the trading strategy, favoured copper assets and preferred instruments before signing up to a broker or exchange. This is because some brokers may offer certain assets or instruments but not others. For example, many traditional stock trading brokers will offer copper ETF trading but not facilitate the exchange of CFDs.
In addition to supporting your preferred copper trading assets and instruments, the most important aspect of a broker is safety and reliability. Ensure that the broker or exchange is registered by a reputable regulator and take the time to research other clients' reviews and experiences.
Other important aspects of a copper commodity trading broker include its fee structure, margin and leverage capability, available trading platforms and deposit and withdrawal methods. Some brokers may offer new customer promotions in the form of a deposit match bonus or even free cash.
For a full guide to selecting the best broker for you, see here.
Open A Trading Account
Once you have identified a trusted broker, it is time to sign up for an account and deposit funds. Some trading sites may require verification documents to fulfil their know-your-customer (KYC) requirements to a regulator, though most firms make signing up a straightforward process. Depositing funds into a trading account is also usually straightforward, with the best brokers offering a selection of funding options, such as bank transfer, PayPal or Skrill.
Select Your Asset & Instrument
While many online brokers use universal trading platforms for stock and copper trading such as MetaTrader 4 or MetaTrader 5, others rely on bespoke platforms built specifically for their brokerage or exchange. If you are unfamiliar with the orientation of the provided platform, take some time to navigate through and customise your layout. Many brokers offer demo trading facilities if you want some practice before wagering real funds.
Once familiar with the platform, select your copper asset and chosen trading instrument and specify your trade. This may be as simple as purchasing a copper ETF at market price or it may require you to select a strike price and expiration time as in options contracts.
Open & Monitor Trade
It is time to place your trade. For some over-the-counter trades, such as spread betting or some options contracts, this is the end of your active involvement in the trade. However, for CFDs, stock and ETF purchases and American options contracts, investors can monitor the payout or price of their assets and capitalise on market movements to take profits or minimise losses.
Trading Hours
Copper trading hours depend on the market and asset, with some major brokers operating within the UK market and many residing in the US. The London Metal Exchange (LME), a major copper spot and futures exchange, operates in 5-minute "ring" trading windows that begin at 11:40 GMT and close at 17:00 GMT. For copper ETFs and company stocks, the trading times and hours correspond to the local market openings, often closing on national holidays and weekends.
Final Word On Copper trading
Copper trading provides an opportunity for profitable investment and can be done by speculating on the copper spot or futures trading price or investing in copper companies for long-term returns. There is a wide range of available copper-based assets and instruments for speculators to explore, providing something for every type of investor. Tracking and even outperforming major industries and global trends, copper is an extremely useful resource and financial tool and does not seem to be going away any time soon.
FAQ
Why Is Copper So Useful?
Copper is a malleable metal and a good conductor of heat and electricity, which makes it invaluable to the construction, infrastructure and energy sectors. The price of copper can be used as a solid way to measure global economic strength, historically providing a solid hedge against inflation.
Which Factors Impact The Copper Trading Price?
The copper trading price is highly correlated with the global and US construction industries, as well as the strength of emerging markets. Supply factors and the cost of substitute metals can also have a strong impact on the copper trading price.
Which Trading Instruments Can Be Used With Copper?
Copper trading instruments include CFDs, options, spread betting, futures contracts, stocks, ETFs and spot markets.
Is There A Copper Trading App?
Many brokers and exchanges that facilitate copper trading in its many forms will have mobile apps. Popular universal trading platforms MT4 and MT5 also provide mobile apps for on-the-go copper commodity trading.
Is Copper Trading Available In The UK?
Many brokerages around the world facilitate at least one form of copper trading instrument. The only trading instrument that may not be available to UK residents is American options trading.