Mastercard Brokers 2022 - Which Brokers Accept Mastercard?
Mastercard is one of the most widely used payment methods among traders and brokers. Investors who own debit/credit cards or prepaid cards with the Mastercard logo can enjoy quick deposits into their trading accounts, as well as 'Priceless' benefits. Traders are also protected by SecureCode and login security features, as well as chargeback rights.
This review explores everything from payment speeds to exchange rate fees. We also list the best brokers that accept Mastercard deposits in 2022.
Mastercard Brokers
OANDA offers 70 forex pairs with two competitive pricing models and a substantial welcome deposit bonus

OANDA Corporation is regulated by the CFTC/NFA. OANDA is a member Firm of the NFA (Member ID: 0325821). CFDs are not available to residents in the United States.

Forex.com boast a global reputation. Regulated in the UK, EU, US and Canada they offer a huge range of markets, not just forex, and offer tight spreads on a cutting edge platform.

The leading US trading Exchange. Nadex offer genuine exchange trading to global clients on Binary Options. Fully regulated by the CFTC.
Mastercard Overview
Mastercard is a multinational financial services corporation, with a history dating back to 1966 when it was established in the US. The firm has traded publicly since 2006, with shares listed on the NYSE stock exchange. In 2020, the corporation purchased Nets, a European fintech company specializing in account-to-account payments.
The company is based in the Mastercard International global headquarters in New York, but its operations center is located in Missouri. Mastercard is currently led by CEO, Michael Miebach.
Similar to Visa, Mastercard provides worldwide payment gateway services for merchants and card-issuing banks who use the branded cards. The company offers a range of plastic, prepaid and gift cards, including luxury gold and black cards, which members can keep track of using the rewards app. Other brands of the company include Maestro and Masterpass.
In terms of earnings, according to recent annual reports and news, the firm's revenue has reached over $18.9 billion. It also has hundreds of corporate head office locations worldwide, including London and Dubai. Today, the corporation is partnered with some of the world's largest companies including Amazon and Virgin. In addition, it leads charitable initiatives in Africa through the Mastercard Foundation.


Pros Of Trading With Mastercard
Accepted Everywhere
Payments are supported almost anywhere card transactions are accepted, including Europe, Africa, Asia, the UAE and America. Most brokers also offer funding via Mastercard – it remains one of the most popular deposits methods alongside bank transfers and e-wallets.
When comparing Mastercard vs Visa debit, both firms have extensive international coverage. They are some of the most used debit cards and are widely accepted at top trading brokers and platforms.
Rewards & Offers
The company offers a range of different perks, reward cards and voucher schemes, meaning traders can pay with bonus points that they earn from spending elsewhere. Elite Mastercard holders also enjoy discounts through the Priceless scheme, as well as travel insurance.
Prepaid gift cards (Your Choice Gift Card) are also available. This allows users to spend funds almost anywhere Mastercard is accepted. However, check that your broker supports this type of payment.
Chargebacks & Price Protection
The firm offers chargeback protection for customers if there are issues with the goods or services provided, or if the merchant goes bust. For traders who are unsure how a chargeback would work if something went wrong with their broker, it's worth checking the rules beforehand.
Secure
Mastercard is one of the safest ways to pay online. The company uses SecureCode (3d secure registration) which provides an additional layer of security to the account holder and helps to reduce fraud. Most trading platforms also employ various payment protocols.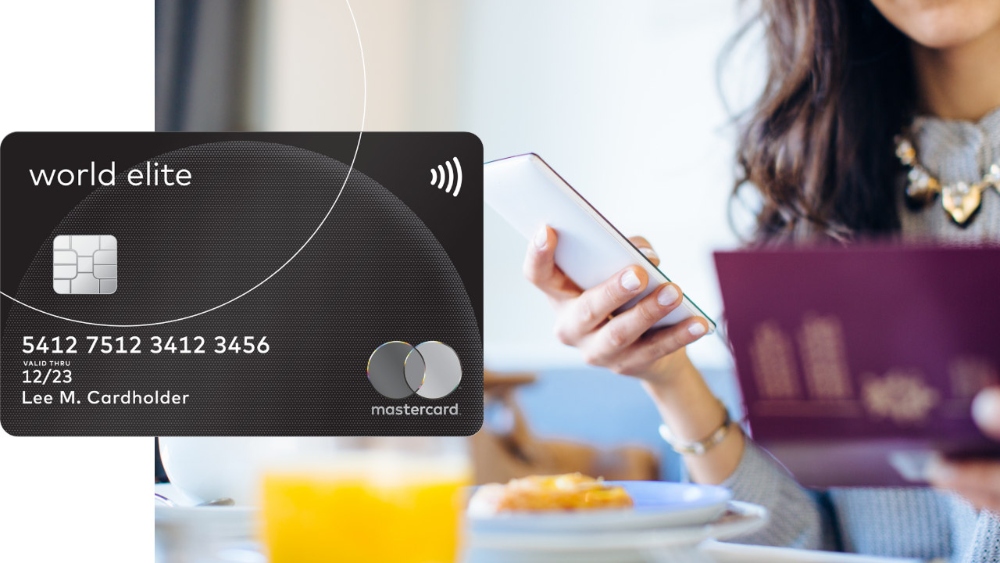 Cons Of Trading With Mastercard
Cards Not Issued Directly
The company does not issue credit cards directly to the public, unlike similar companies such as American Express and Discover. Investors who wish to send funds to their trading account but don't already have a Mastercard will need to apply for one through their bank.
Fees
As with most credit cards, holders may be charged fees, interest rates and foreign exchange commissions, depending on the card you own. Investors may also need to check for any currency converter fees charged by the card issuer. In addition, some brokers pass on transfer costs to their clients, though the top brands offer fee-free deposits.
Speed
Payments via Mastercard are usually processed quickly, but the time it takes for your deposit or withdrawal to be credited to your account will depend on the broker. For example, deposits with FP Markets are instant, whilst withdrawals take 1 business day.
Security
The company uses its own protection scheme known as SecureCode, the equivalent of a 3D secure code verification, which protects customers against fraud. SecureCode provides users with a one-time password via SMS which is generated by the issuing bank. The firm also uses login encryption features and ID checks when payments are made online.
Connect with your broker for their security features and any refund concerns. Alternatively, see our brand reviews for further information.
Deposits & Withdrawals
You can request to pay via Mastercard from within your broker's client area. Note that brokerages may have their own transaction processing rules, for example via a payment form. Depending on your country of residence, you may also need to verify your payment card by submitting a photo of the 16-digit number and 3-digit security code.
Withdrawals often take slightly longer than deposits and some brokers only allow you to withdraw the same amount that you deposited. It is also worth looking out for any deposit or withdrawal limits within your trading account.
Charges
Some fees may apply depending on the card you are using. These will include interchange fees and FX rates if you are depositing in another currency. Details of specific fees can be provided by your bank.
Note that your broker may also be charged merchant fees by Mastercard which they may pass on to you, depending on their business model. You can usually find details of fees on the broker's website or by contacting the customer support team.
Is Mastercard A Good Choice For Traders?
Mastercard is a secure, reliable and convenient payment method for any trader who owns a card with the iconic branding. Despite the variety of e-wallet and instant payment solutions available worldwide today, it's difficult to find a forex broker that doesn't still offer Mastercard payments. The only downside for traders is the fees, if they apply to them, as well as varying processing times on the broker's side.
Note that the corporation's stocks and shares price can be found on the relevant online stock exchange.
FAQ
What Is Mastercard?
Mastercard is a multinational card payment gateway that processes payments between customers and merchants. The company's logo can be found on any participating debit/credit card or prepaid card issuers, and payments can be managed through your online banking portal.
Is Mastercard The Same As Visa?
Visa and Mastercard are both payment processing companies that handle customer transactions, online and in-store. The main difference between the two is the different rewards and benefits that they offer, as well as their unique security features. Most top-rated trading brokers accept both for deposits and withdrawals.
Who Accepts Mastercards?
Mastercard is accepted in multiple regions around the world, by most major ATM machines and merchants. Most brokers will also accept online payments, but you can check this on the brokerage's website by visiting the funding section. Alternatively, see our list of brokers that accept Mastercard deposits.
How Can I Contact Mastercard?
If you are experiencing payment problems, issues with your 3D Secure not working online, or have questions about chargebacks, you can contact the customer helpdesk telephone number on 0800 964 767.
Does Mastercard Do Debit Cards?
Yes, the company offers World Debit and standard debit cards which come with the Priceless benefits scheme as well as Zero Liability protection. Contact your bank to find out more.
What Is Mastercard Open Banking?
The firm provides a data and services structure called Open Banking which allows you to share your information with other financial institutions and third parties outside of your bank.