Brokers With USD Accounts
Brokers with USD accounts offer a number of advantages to traders from the US, in particular. This article will outline how you can benefit from opening a USD account plus how to compare brokers on fees, platforms, assets and more. Find out if you should open a USD trading account today.
What Is A USD Account?
Brokers with a USD account allow you to trade with the US dollar as your base currency. This comes with key advantages for traders who are registered as citizens in the US. For example, when buying or selling U.S denominated securities, you won't need to pay currency conversion charges.
You are still able to trade in these markets with an account registered in another currency, however, you may be subject to conversion fees that can add up if you place frequent trades.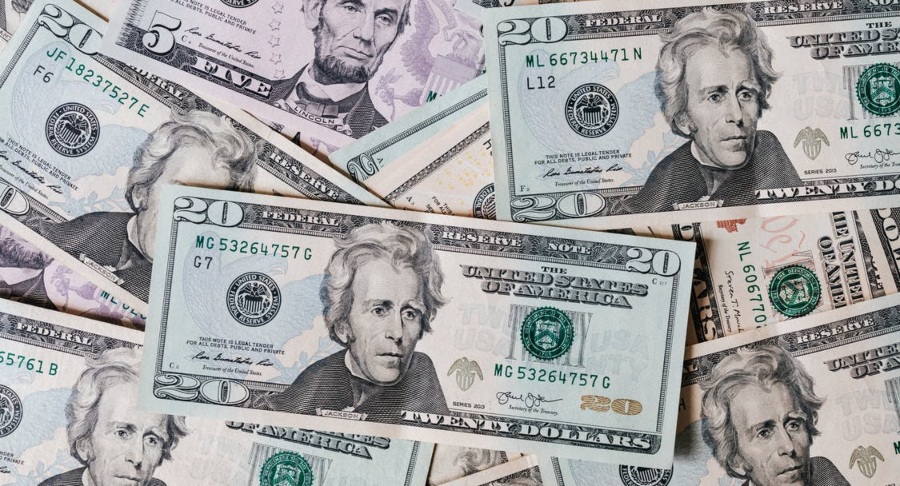 Some brokers with a USD account allow you to register with two currencies i.e. US dollar and a Canadian dollar 'side'. This enables traders to hold cash and securities in both currencies under the same account. Additionally, if you have already registered in another base currency, some brokers with a USD account allow you to change this on their platform.
Pros Of Brokers With USD Accounts
Convenience: Registering for a broker with a USD account saves you from having to factor in exchange rates. When funding your account, you can instantly know how much money is coming out of your balance. Also, if you invest in USD forex trading pairs, risk management is less complicated as losses and profits are calculated in the US dollar.
Taxes: Trading with an account in another currency can become complex when reporting your income in a foreign currency. As a result, a USD account may simplify your annual tax submission.
Payment methods: USD accounts are likely to have deposit and withdrawal options that are free, easy to use and accessible to traders worldwide. Furthermore, processing times are likely to be rapid with instant funding across many deposit options.
Fees: A key advantage of signing up for a broker with a USD account is removing currency conversion fees. If you're based in the US or trade large volumes of major FX pairs, this can help reduce fees that would otherwise eat into profits.
Regulation: Brokers with USD accounts are often regulated by reputable financial bodies, such as the Securities & Exchange Commission (SEC) and the Commodity Futures Trading Commission (CFTC) in the US, plus the Cyprus Securities and Exchange Commission (CySEC) in Europe. This provides added protection for retail traders.
How To Check If A Broker Offers A USD Account
Some brokers with a USD account clearly advertise this option while others require a bit of research. Firstly, check on the broker's website under the accounts section. Here, a USD base currency account may be listed. If you're still unsure, check with the company's customer support team.
How To Compare Brokers With USD Accounts
Once you've identified brokers with USD accounts, there are a few factors to consider before signing up.
Fees
There are several fees a broker may charge which can impact your bottom line. Check the commission rates and compare spreads during periods of high liquidity as both can cut into profits, especially for active day traders. Other charges to look out for include overnight rollover costs and account inactivity fees.
Platforms
Look for brokers with USD accounts that offer the best trading platforms and tools. A beginner may benefit from the popular MetaTrader 4 while experienced investors looking to implement sophisticated automated trading algorithms may prefer MetaTrader 5. Many of the top platforms have also introduced copy trading services in recent years.

Regulation
Choosing a regulated broker with a USD account is advised. Licensed brokers are governed by strict rules that protect retail traders from fraud or significant trading risks.
For US traders, in particular, check the broker is licensed with the SEC or CFTFC on the respective website. For international traders, regulatory oversight from the likes of the CySEC or FCA is a good sign that the online broker is legitimate and trustworthy.
Assets
Ensure the broker offers favourable conditions on the assets you want to trade. A good broker will offer a wide range of instruments, from forex and stocks to cryptos and precious metals. The best brokers with USD accounts make trading in US dollar denominated securities straightforward and hassle-free.
Mobile App
Many of the top brokers with USD accounts offer a user-friendly mobile application where you can make deposits, analyse the markets, and take positions. Most mobile trading apps are free to download from the respective app store.
Demo Account
Brokers with live USD accounts may also offer a demo account. This is a great way to test the platform with virtual funds before risking your own dollars. Once you're comfortable with the broker's services you can upgrade to a real-money trading account.
Final Word; Brokers With USD Accounts
Brokers with a USD account can help streamline the trading experience for users from the US and those actively investing in the forex market. They can help cut currency conversion fees and offer straightforward access to popular trading assets. Fortunately, many of the best online platforms now offer USD accounts. See our list for our top picks.
FAQ
How Do I Open A USD Trading Account?
You can sign up for a USD trading account on a broker's website. There will usually be a 'Sign Up' button followed by on-screen instructions. Depending on the account type, you will need to fill in personal details, answer questions about your investing knowledge and provide identification documents. You should then be able to pick the USD account option.
Which Online Brokers Offer A USD Account?
Reliable brokers with a USD account include Pepperstone, Plus 500 and CMC Markets. All these platforms are regulated and offer extensive access to popular assets including forex, stocks and cryptocurrencies. See our table for more options.
How Do I Switch To A Broker With A USD Account?
Firstly, check if your current broker will let you switch from your existing currency to a USD account. You can contact the broker's customer service team for assistance. If it's not possible, you may need to withdraw your balance and open a new account with the US dollar as the base currency.
Why Should I Trade With Brokers With A USD Account?
The main benefit is avoiding currency conversion fees. USD accounts can also make for a convenient trading experience, offering easy market access with straightforward deposits and withdrawals.
Who Regulates Brokers With USD Accounts?
The main regulatory bodies that protect US retail traders are the Securities & Exchange Commission (SEC) and the Commodity Futures Trading Commission (CFTC). The United Kingdom's Financial Conduct Authority (FCA) and the Cyprus Securities & Exchange Commission (CySEC) also govern many international trading brokers.