AvantGardeFX Review 2023


United States not accepted.
See the Top 3 Alternatives in your location.
AvantGardeFX is a Vanuatu-based forex and CFD broker with a competitive range of assets, platforms and tools on offer.
$500
MT4, MT5
CFD, Forex, Crypto, Stocks
-
USD, EUR
Wire Transfer, Neteller, Bitcoin Payments, Debit Card, Etana
and
4 more
Forex Trading
AvantGardeFX offers a range of major, minor and exotic currency pairs.
Stock Trading
AvantGardeFX lists a range of US company stocks available for CFD trading.
CFD Trading
AvantGardeFX has a good range of CFDs available for trade on MT4 and MT5 platforms, including stocks, indices and commodities.
Crypto Trading
AvantGardeFX also supports crypto trading in four of the most popular digital tokens, all against the USD.
AvantGardeFX is an offshore broker offering the MT4 and MT5 trading platforms. It boasts impressive interest in forex trading but also offers stocks, indices, cryptos and commodities. This review will discuss the trading accounts and platforms on offer, explore the broker's trading conditions and outline the pros and cons of opening an account with AvantGardeFX.
AvantGardeFX Headlines
AvantGardeFX is the trading name for Pure M Global Limited (Pure Market), an offshore company incorporated in August 2016. Pure Market is registered in and operates under the jurisdiction of Vanuatu, an island country located in the South Pacific Ocean. AvantGardeFX is regulated by the Vanuatu Financial Services Commission.
Vanuatu is a tax haven that, until 2008, did not release account information to other governments or law-enforcement agencies. Many companies choose to incorporate in Vanuatu to avoid regulation and legal challenges.

According to its website, AvantGardeFX has been built for traders by traders with more than 20 years of experience trading on all major financial markets in Europe.
Trading Platforms
MetaTrader 4
MT4 is the world's leading retail trading platform, especially for forex and CFD trading. Using the MT4 software allows traders to make the most of every possible trading opportunity thanks to its user-friendly interface and indispensable functionalities. The MT4 platform is available from any browser and the software can be downloaded to Mac, Windows and Linux devices. MT4 is also available on a mobile app meaning traders don't need to be glued to their computers. The mobile platform is available for Android and iOS devices.
AvantGardeFX's MT4 terminal gives traders access to historical data and real-time quotes for 50 financial instruments and investors can use technical analysis with a variety of charts and indicators to forecast price movements.
MT4 supports the MetaQuotes MQL4 programming language that allows automated trading and copy trading if you don't have enough experience or time for trading in the markets. Investors can copy transactions of top traders. MQL4 also has the functionality to run and test strategies based on historical data. Algorithmic trading can convert strategies to the platform without in-depth programming knowledge from the investor.
MetaTrader 5
MT5 is the latest evolution of the MT4 system and is catered toward more experienced traders. This AvantGardeFX platform provides more advanced and comprehensive technical analysis tools and a fully customisable interface. MT5 mobile is available for iOS and Android.
The MT5 platform offers sophisticated automated trading capabilities. Bots can analyse prices and perform operations without any human interaction. Other features include an education centre, free market data, live news feeds, level 2 pricing and more precise signals.
Free Tools
AvantGardeFX provides clients with the opportunity to access free tools that can help improve strategies and optimise the trading experience. To gain access to the "free" tools, you must register and deposit EUR/USD 1,000 or more and need to have a minimum of 10 lots traded each month. The package includes more than 30 exclusive tools, including:
Master Trend Dashboard: a new generation indicator designed to return specific signals, correlations and statistical calculations.
Volume Scalping Dashboard: a new instrument designed to simplify the fast reading of charts. It is equipped with automatic stop loss and take profit implementation to speed up trading operations.
Price Action Dashboard: an innovative tool to help the trader control a large number of financial instruments simultaneously. It is designed to automatically suggest signals and price conditions.
FIX API
The Financial Information eXchange (FIX) Protocol facilitates many of the electronic trading trends that have emerged over the past decade. This non-proprietary, free and open standard is constantly being developed to support evolving business and regulatory needs and is used by thousands of firms every day to complete millions of transactions.
AvantGardeFX gives you the ability to trade like an institutional investor with the best conditions in the market and the most advanced technology at your service.
Trading Instruments
AvantGardeFX provides a large selection of trading instruments on its platform, meaning clients can easily diversify their portfolios. Traders can enjoy an array of instruments, including:
Spreads, Commissions & Leverage
AvantGardeFX prides itself on its offering of low market spreads, starting from 0.0 pips for its VIP trading account and going up to 2.5 for its standard account, as well as low commissions.
When working under margin trading conditions, even small market movements can have an impact on an investor's account owing to the effect of leverage. Traders should consider that, if the market trend is against them, they may suffer a total loss of their initial margin and any additional funds deposited to maintain open positions.
All three of AvantGardeFX's trading accounts offer a maximum leverage of 1:400.
Payment Methods
The minimum deposit to start trading with AvantGardeFX is USD/EUR 500.
AvantGardeFX offers a range of deposit and withdrawal options. The broker charges both withdrawal and deposit fees that will vary depending on the payment method you choose. Clients can deposit or withdraw via the standard Visa and Mastercard as well as bank wire and e-wallets. It is worth noting that, when making a deposit or withdrawal via debit/credit card, customers are required to provide scanned copies of the card, front and back.
We have outlined AvantGardeFX's deposit and withdrawal fees below:
Bank Wire Transfer – Deposit: SEPA free, SWIFT €20 + 1.5% fee; Withdrawal: SEPA €5, SWIFT €30 + 2%
Etana Custody – Deposit: min. €/$5,000, $20 fee; Withdrawal: $25
GTBank – Deposit: free; Withdrawal: 1% in USD, $1 in NGN
Neteller – Deposit: 3.9%; Withdrawal: 2%
Skrill – Deposit: 3.9%; Withdrawal: 1%
Pix – Deposit: 0%; Withdrawal: 4%
TED – Deposit: 0%; Withdrawal: 4%
Bitcoin – Deposit: free; Withdrawal: 0.005 BTC
Tether – Deposit: free; Withdrawal: 5 USDT
Ethereum – Deposit: free; Withdrawal: 0.02 ETH
Ripple – Deposit: free; Withdrawal: 5 XRP
FasaPay – Deposit & Withdrawal: 0.5%
Boleto – Deposit: 0%; Withdrawal: 4%
AvantGardeFX provides various tutorial videos on its website on how to make deposits via different methods and how to submit a withdrawal request.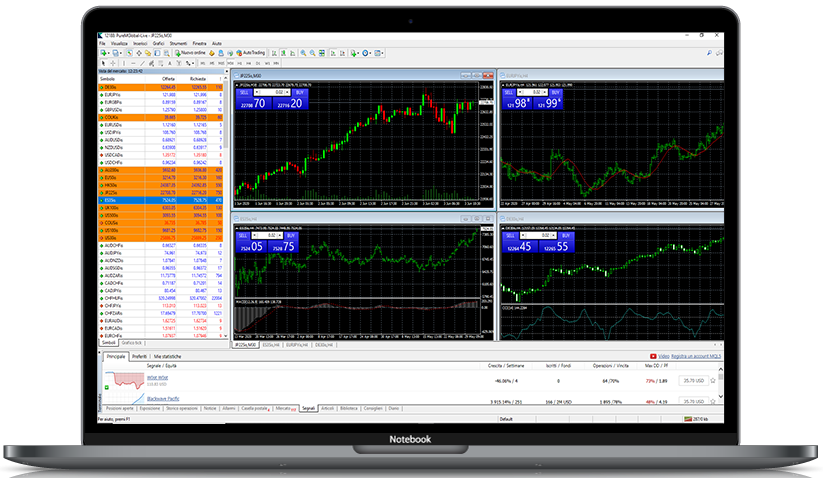 Demo Account
Upon signing up with AvantGardeFX, users can choose whether to open a demo account or a live account. The demo account replicates real-time market data but users can only test the MT4 platform with AvantGardeFX. Once familiar with the broker's services, users can then sign up for a live account and start putting up real capital for their trades.
Regulation & Licensing
Pure M Global Limited, the entity behind AvantGardeFX, operates under the jurisdiction of Vanuatu and is licensed and regulated by the Vanuatu Financial Services Commission (VFSC). However, many companies (often less trustworthy brokerages) choose to incorporate in Vanuatu to avoid regulation.
In addition, the VFSC is much less reputable and established than regulators like the UK's Financial Conduct Authority (FCA) or the Cyprus Securities and Exchange Commission (CySEC). In its Instagram bio, AvantGardeFX states that it is licensed by the FCA, though we have not found any evidence to support this.
However, since 2017, the VFSC has raised its minimum capital requirement for forex brokers to $50,000, meaning that any aspiring broker with capital below that limit will not be licensed.
AvantGardeFX PAMM Trading
AvantGardeFX facilitates its clients to participate in PAMM trading through its PAMM Investor Program.
What Is PAMM Trading?
PAMM trading stands for Percentage Allocation Management Module and is a form of pooled capital whereby investors allocate their money to a qualified trader or money manager in desired proportions. These traders can manage several trading accounts at one time using their own capital and the pooled money to generate profits.
AvantGardeFX managers distribute the portion of trades according to the percentage allocation. This percentage is defined by the trader in an agreement regulating the relationship between an investor and the PAMM trader managing funds.
Money managers are usually rewarded by management fees, taken from investor balances every month, and incentive fees, which depend on the profits obtained by the fund manager. More information on PAMM trading can be found here.
PAMM Investor Program
AvantGardeFX selects traders with a verified track record and profitable trading history. The broker also defines your risk profile, time horizon and target performance to diversify your investment. According to its website, AvantGardeFX takes care of clients and their investments. All you need to do is invest and monitor your portfolio. There is a video tutorial on AvantGardeFX's website on how to invest in PAMM.
As explained, an investor adds funds to an existing portfolio, profiting from the manager's strategy. The investor will pay commission only on the manager's profitable performance. The commission is a percentage of the profit generated each month and performance is calculated using the High Water Mark system. A high water mark is the highest peak in value that an investment account has reached. It ensures that managers do not get paid large sums for poor performances.
PAMM Strategy Manager
A PAMM account allows traders to manage all their funds and other client's funds in one pooled account. Managers need only focus on their strategy while AvantGardeFX handles the rest. The AvantGardeFX PAMM account optimises trade execution to avoid differences between accounts.
Managers can create new strategies, defining each one's name, performance fee and the collateral to be invested. Investors or clients can then decide to invest in the strategy. The manager can see new investors from the MT4 terminal.
On a PAMM account, the manager will invest the total pooled funds and the profit/loss will be split in percentages based on equity contribution. Investors cannot see orders in real-time to protect the manager's trading strategy.
Trading Accounts
AvantGardeFX offers three different types of trading accounts on its platform. All its trading accounts are available in EUR and USD only, have maximum leverage rates of 1:400 and can trade on all instruments AvantGardeFX has to offer. The broker also boasts fast execution speeds of less than 200ms for 90% of orders.
All of AvantGardeFX's trading accounts also offer a standard lot of 100 units. The minimum lot is 0.01 for FX and metals, 0.01 for indices and energy, and $10 for Bitcoin. The maximum volume per trade across all three accounts is 50 lots and the maximum number of orders is 300.
The differences between AvantGardeFX's three trading accounts are:
Standard Account: spread from 2.5; minimum deposit EUR/USD 500
Professional Account: spread from 1.4; minimum deposit EUR/USD 3,000
VIP Account: spread from 0.0; minimum deposit EUR/USD 50,000
Benefits Of AvantGardeFX
The advantages of trading with AvantGardeFX include:
Low spreads
Fast execution speeds
Offers a demo account
MT4 and MT5 trading platforms
High leverage ratios (max. 1:400)
PAMM trading account for investors and managers
Drawbacks Of AvantGardeFX
While there are some positives to trading with AvantGardeFX, there are some negatives to consider:
Licensed offshore
Broker information hard to find on the website
Good spreads only available with large deposits
CFDs & cryptos not available on paper trading account
Trading Hours
AvantGardeFX trading hours on FX, indices and commodities markets are open 24/5 from Monday to Friday.
Customer Support
AvantGardeFX has an integrated 24/5 live chat service on their website to the lower right of the screen. On weekends, the chatbot switches to a contact form where you can submit your enquiry. The online query form is also available on AvantGardeFX's 'contact us' page of its website.
AvantGardeFX's customer support team and trading desk are contactable 24/5 via UK phone number: +44 20 36 088 986.
Users can also use a variety of different email addresses relevant to their specific query:
General Enquiries: info@avantgarde-fx.com
Customer Support: support@avantgarde-fx.com
Legal & Compliance: compliance@avantgarde-fx.com
Back Office: backoffice@avantgarde-fx.com
Trading Desk: trading@avantgarde-fx.com
The broker is not active on any social media platforms other than Instagram, which is private.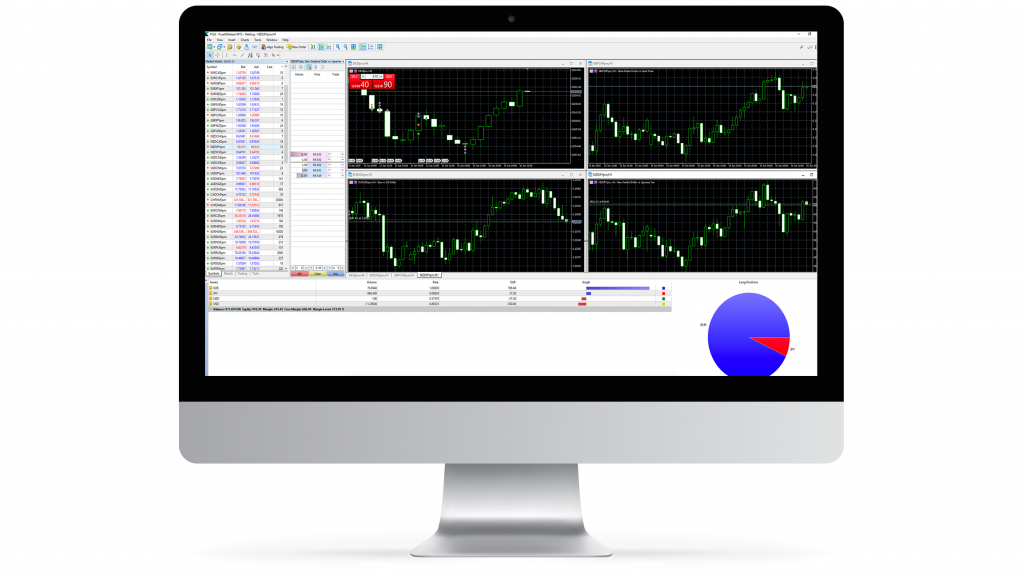 Trader Security
AvantGardeFX's custodian accounts are provided by Etana Custody and clients' funds are held in segregated accounts in Tier 1 Banks. When depositing funds, clients can choose a bank and the base currency. Deposits can be held in USD or EUR. AvantGardeFX provides the option to all users to fund their trading accounts through a financial custodian service.
AvantGardeFX's clients are also insured with Falcon Insurance for the safety of their funds. Falcon covers up to $500,000 aggregate and up to $50,000 for any single claim.
To open a demo or live trading account, AvantGardeFX will collect information on its users to confirm a client's identity or process trading operations. The personal data collected by AvantGardeFX may include:
Personal information: name, address, date of birth, occupation, national insurance number, medical insurance number, personal mobile phone number
Financial information: income, assets, investment experience
ID documentation: passport, utility bills, and/or bank statements or company incorporation information
Payment documents: money transfer orders, bank statements, bank card copies.
AvantGardeFX Verdict
AvantGardeFX is a regulated offshore broker with solid security and client safety features in place. The broker offers forex and CFD trading in a range of markets, including cryptocurrencies, on two of the most popular trading platforms, MT4 and MT5. PAMM trading accounts are also offered, allowing clients to let a more experienced take the reigns with some of their capital. The competitive trading conditions and range of trading approaches on offer make AvantGardeFX a decent broker choice for beginners and seasoned veterans alike.
FAQs
Where is AvantGardeFX regulated?
AvantGardeFX is licensed and regulated by the Vanuatu Financial Services Commission (VFSC). However, many companies (often less trustworthy brokerages) choose to incorporate in Vanuatu to avoid regulation. That being said, AvantGardeFX segregates client funds and insures their customers for up to $500,000.
Does AvantGardeFX have a mobile app?
AvantGardeFX does not have its own mobile app. However, you can access your AvantGardeFX account via both the MetaTrader 4 and 5 mobile apps. These are available to download for iPhone and Android via the Apple App Store and Google Play Store.
What is the minimum deposit at AvantGardeFX?
To start trading with AvantGardeFX, investors need to deposit at least USD 500. Trading accounts can be held in USD or EUR.
What trading platforms does AvantGardeFX offer?
AvantGardeFX has both MT4 and MT5 platforms which are available as desktop client downloads, on any browser and also as mobile apps.
Does AvantGardeFX offer a demo account?
Yes, AvantGardeFX does offer a demo account but you can only test the MT4 platform and some instruments are not available.
Accepted Countries
AvantGardeFX accepts traders from Thailand, United Kingdom, South Africa, Singapore, Hong Kong, India, France, Germany, Norway, Sweden, Italy, Denmark, United Arab Emirates, Saudi Arabia, Kuwait, Luxembourg, Qatar and most other countries.
Traders can not use AvantGardeFX from Australia, Japan, United States, Canada, Israel, New Zealand, Korea.
Payment Methods
AvantGardeFX Details
| | |
| --- | --- |
| Minimum Trade | 0.01 Lots |
| Regulated By | VFSC |
| Account Types | |
| Islamic Account | No |
| Mobile Apps | iOS & Android |
| Margin Trading | Yes |
| Volatility Index | No |
| Spot Trading | Yes |
| Perpetual Swaps | No |
| ELWs | No |
| REITs | No |
| AI / Machine Learning | No |
| Robo Advisor | No |
| P2P Trading | No |
| Negative Balance Protection | No |
| VPS Hosting | No |
| Tournaments | No |
| Demo Competitions | No |
| Managed Accounts | No |
| Market Maker | No |
| Social Trading | No |
| Guaranteed Stop Loss | No |
| Stock Exchanges | |
| Commodities | |
CFD Trading Details
| | |
| --- | --- |
| FTSE Spread | Variable |
| GBPUSD Spread | Variable |
| Oil Spread | Variable |
| Stocks Spread | Variable |
| Leverage | 1:400 |
Forex Trading Details
| | |
| --- | --- |
| GBPUSD Spread | Variable |
| EURUSD Spread | Variable |
| EURGBP Spread | Variable |
| Assets | 58 |
Cryptocurrency Trading Details
| | |
| --- | --- |
| Crypto Spread | Variable |
| Crypto Lending | No |
| Crypto Staking | No |
| Crypto Mining | No |
| Crypto Auto Market Maker | No |
| Crypto Coins | |
Top 3 Alternatives to AvantGardeFX
Compare AvantGardeFX with the top 3 similar brokers that accept traders from your location.
IG Group – IG is an award-winning broker that has an excellent reputation globally. The brand-US offers spread betting, CFD and forex trading across a comprehensive suite of markets. IG is also multi-regulated, provides a great trading app and has 50 years experience.
Go to IG Group
Just2Trade – Just2Trade is a reliable multi-regulated broker registered with FINRA, NFA and CySEC. The company has 155,000 clients from 130 countries and stands out for its huge suite of instruments and additional features, including a social network, robo advisors and a funded trader programme.
Go to Just2Trade
Interactive Brokers – Interactive Brokers is a leading global brokerage that provides access to a comprehensive offering of stocks as well as forex, futures, metals, bonds and cryptos. The firm has over 40 years experience in the online trading industry and is heavily regulated by SEC, FCA, IIROC, and SFC. Day traders can use the proprietary Trader Workstation and can access powerful tools and data feeds as well as comprehensive educational resources.
Go to Interactive Brokers
AvantGardeFX Comparison Table
Compare AvantGardeFX With Similar Brokers
AvantGardeFX
IG Group
Just2Trade
Interactive Brokers
Rating
1.5
4.4
3.5
4.3
Markets
Forex, Stocks, Commodities, Crypto
CFDs, Forex, Stocks, Indices, Commodities, ETFs, Futures, Options, Crypto, Spread Betting
Stocks, ADRs, ETFs, Futures, Options, Commodities, Bonds
Forex, Stocks, Commodities, Crypto
Demo Account
Yes
Yes
Yes
Yes
Minimum Deposit
$500
$0
$100
$0
Minimum Trade
0.01 Lots
0.01 Lots
0.01 Lots
$100
Regulators
VFSC
FCA, ASIC, NFA, CFTC, DFSA, BaFin, MAS, FSCA
CySEC, NFA, FINRA, Bank of Russia
SEC, FCA, IIROC, SFC
Bonus
–
–
Up to $2,000 for professional accounts
–
Education
No
Yes
No
No
Platforms
MT4, MT5
MT4, AutoChartist, TradingCentral
MT4, MT5, TradingCentral
AlgoTrader, OmniTrader, eSignal, TradingCentral
Leverage
1:400
1:30 (Retail), 1:250 (Pro)
1:20
1:50
Payment Methods
9
6
20
11
Visit
–
Visit
Visit
Visit
Review
–
IG Group
Review
Just2Trade
Review
Interactive Brokers
Review
Compare Trading Instruments
Compare the markets and instruments offered by AvantGardeFX and its competitors. Please note, some markets may only be available via CFDs or other derivatives.
Compare AvantGardeFX Trading Instruments

| | AvantGardeFX | IG Group | Just2Trade | Interactive Brokers |
| --- | --- | --- | --- | --- |
| CFD | Yes | Yes | Yes | Yes |
| Forex | Yes | Yes | Yes | Yes |
| Stocks | Yes | Yes | Yes | Yes |
| Commodities | Yes | Yes | Yes | Yes |
| Oil | No | Yes | Yes | No |
| Gold | No | Yes | Yes | Yes |
| Copper | No | Yes | No | No |
| Silver | Yes | Yes | Yes | No |
| Corn | No | No | No | No |
| Crypto | Yes | Yes | Yes | Yes |
| Futures | No | Yes | Yes | Yes |
| Options | No | Yes | Yes | Yes |
| ETFs | No | Yes | Yes | No |
| Bonds | No | Yes | Yes | Yes |
| Warrants | No | Yes | No | Yes |
| Spreadbetting | No | Yes | No | No |
| Volatility Index | No | Yes | No | No |
AvantGardeFX vs Other Brokers
Compare AvantGardeFX with any other broker by selecting the other broker below.
Customer Reviews
There are no customer reviews of AvantGardeFX yet, will you be the first to help fellow traders decide if they should trade with AvantGardeFX or not?
Visit
AvantGardeFX is a Vanuatu-based forex and CFD broker with a competitive range of assets, platforms and tools on offer.