Brokers With Instant Withdrawals
Brokers with instant withdrawals give traders straightforward access to capital. Being able to quickly move money between brokerage accounts means you have easy access to different trading platforms, markets and exchanges. In this review, we list the best forex and CFD brokers with instant withdrawals in 2022. We also explain what impacts withdrawal processing timelines and provide a step-by-step guide to requesting a payment.
Benefits Of Brokers With Instant Withdrawals
Trading brokers with instant withdrawals allow customers to quickly transfer their capital out of one brokerage account and into another. This can benefit day traders, in particular, where the ability to move money between platforms could open up investment opportunities.
For example, you could withdraw profits from a crypto brokerage and deposit them into a forex broker to capitalize on a short-term USD/GBP price swing.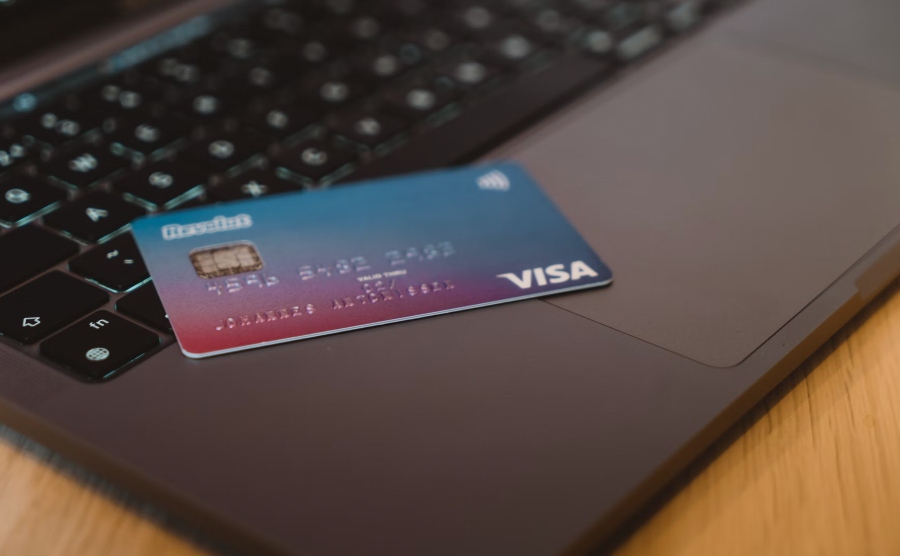 What Factors Impact Withdrawal Speed?
The top brokers offer fast, same-day withdrawals using popular payment solutions, such as Skrill or Neteller. However, various challenges can lengthen withdrawal timescales and cause delays, from payment method limitations to KYC verification.
Withdrawal Methods
Trading brokers tend to offer a range of different methods for making a withdrawal. The most common options include bank wire transfer, Mastercard and Visa, cryptocurrencies like Bitcoin (BTC), or third-party e-payment services such as PayPal and Venmo.
Bank and wire transfers typically take two to five working days, though this can vary between brokers and banking institutions. Debit and credit card processing can also take several days but, similar to bank and wire transfers, can differ from one broker to the next. For example, Pepperstone processes debit and credit card withdrawals within three days while with eToro, they can take up to 10 days.
However, if you are searching for brokers with instant or at least same-day withdrawals, e-payment solutions are often the best option. For example, XM and FXTM advertise same-day withdrawals with some of their e-wallets. Of course, with these services, the funds will only be withdrawn to the respective digital wallet. If you want to make a withdrawal to your bank account, you will have to make another request.
Instant crypto withdrawals are available at some brokers that offer trading in digital currencies, for example, Kucoin. Payouts are usually available immediately, but on occasion can take several hours. Importantly, withdrawals to fiat currency tend to take longer and are normally limited to entry-level exchanges as not all platforms facilitate crypto-fiat transfers.
Know Your Customer
Many brokers with instant withdrawals follow a verification process called 'Know Your Customer' (KYC). These requirements mean that clients must send their broker certain personal information, such as name, home address, contact details and identification documents. KYC checks are required to prevent money laundering, making it harder for criminals to obscure funds through legitimate financial services organizations.
Importantly, retail investors should aim to complete KYC checks when they open a live trading account. This can help prevent delays when it comes to requesting payment. WazirX, for example, only permits withdrawals once KYC applications have been submitted, reviewed and approved.
Note, there is also usually a period where instant withdrawals are disabled, including just after you have made your first deposit.
Withdrawal Amount
The amount you request can also impact how long it takes before the funds will be available in your account. This is particularly true with cryptocurrency brokers who often store digital tokens in both hot and cold wallets. If there are insufficient funds in the hot wallet to facilitate your request, your withdrawal may take longer as the broker will need to move tokens from its cold wallet to complete the order.
How To Check Broker Withdrawal Times
Trading brokers normally provide information regarding withdrawals on their websites. You can usually find the information under a 'funding' or 'payments' tab where details about deposits and withdrawals are grouped together. Here you should be able to see a list of accepted withdrawal methods, minimum and maximum transfer limits, fees, plus any verification requirements.
Alternatively, you can check the broker's FAQ section to have the withdrawal rules explained. For example, eToro has a 'Deposit & Withdrawal' page in their FAQ area detailing the available methods and how long you can expect the process to take.
Finally, you could also contact the broker's customer support team. Most trading firms have a 24/5 live chat service, phone hotline or social media accounts, where you can check on withdrawal timelines. They can also explain withdrawal terms and conditions around no deposit bonuses and sign-up deals.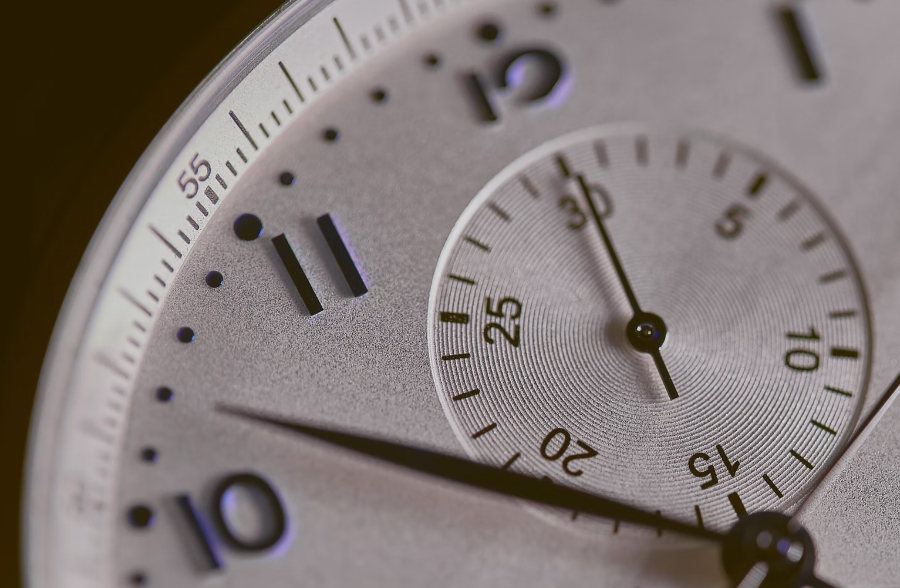 Best Brokers With Instant Withdrawals
The following are examples of leading brokers with instant or near-instant withdrawals:
Requesting A Withdrawal
Before you register with a broker and start trading, it's worth finding out how the withdrawal process works. And while certain aspects of the process may vary between brokerages, there are usually some common steps:
Log in to your live account either via the broker's website or on the trading app
Go to the 'Funding/Cashier/Payment' tab and select 'Withdraw'
Choose from the list of supported withdrawal options
Input the requested payment details such as the destination and amount to be withdrawn. You may need the sort code and account number for a bank transfer or your wallet address for cryptocurrency payments
Next, you could be asked to verify the withdrawal using two-factor authentication, either on another device or with a four to six-digit one-time code
Confirm the withdrawal request
Check the funds are available in the receiving account
Final Word On Brokers With Instant Withdrawals
Brokers with instant withdrawals are a bonus for investors looking to quickly move money between different trading and banking accounts. So before registering for a live account, check the withdrawal options, transfer process, and payment timelines. Alternatively, use our list of the best CFD and forex brokers with instant withdrawals to get started today.
FAQ
What Methods Are Available At Trading Brokers With Instant Withdrawals?
The most common methods that brokers with instant withdrawals support are e-payment services. Examples include Klarna, PayPal, Skrill and Neteller. Additionally, you can now send e-cheques through the ACH network.
Alternatively, some trading brokers facilitate instant withdrawals via credit and debit cards, cryptocurrencies, plus bank wire transfers.
Do Trading Brokers With Instant Withdrawals Charge Extra?
In some circumstances, brokers and money earning apps charge an additional fee for faster payments. Binance, for example, imposes a 1% fee if you use their instant withdrawal solution. If you do not feel that the added fee is justified, or you don't need the cash immediately, you can use an alternative, slower method.
See our list of top brokers with instant withdrawals and zero-fee deposits here.
Which Are The Best Trading Brokers With Instant Withdrawals?
There is no definitive answer. What makes an online broker with instant withdrawals the best is dependent on personal preference. To help you make a decision, determine what you want to trade whether it's Ethereum (ETH) and Bitcoin (BTC), forex pairs, or gold and silver precious metals. Next, find a broker offering access to these markets with user-friendly tools and competitive fees. Importantly though, instant withdrawals should not be the sole factor when choosing a trading account. For example, Questrade, Kraken, Uphold, Revolut, Gemini, Zerodha and Webull are all good brokers that do not facilitate instant withdrawals.
Where Can I Find Out More About Trading Brokers With Instant Withdrawals?
There are many resources online. Firstly, there are many reviews of brokers with instant withdrawals on our website. You can also find customer reviews and details on how a brokerage works on platforms like Trustpilot, Quora, Reddit and YouTube.
What Can I Do If I Have Withdrawal Problems With My Trading Broker?
If you are having issues, such as the instant withdrawal process not working or the capital has not shown up in your bank account, there are several courses of action. Firstly, look at the FAQ section on the broker's website as it may be a common issue. Alternatively, all legitimate brokers with instant withdrawals have a responsive customer support team that you can contact.
Note, that your account could still be under review in line with KYC checks. Once the hold period has ended, your withdrawal should be processed.