Webull Review 2023 Review 2023


Traders in United States welcome
Webull is a US-regulated trading app that offers stocks, options, forex, cryptos, ETFs, fractional shares and more. The firm is authorized by the SEC and FINRA with a strong trust rating. Low fees, no minimum investment and generous bonuses have made the discount broker popular with online investors.
Pros
Respected brand with strong regulatory oversight
Easy-to-use investment platform and mobile app
No minimum deposit for beginners
No commission or inactivity fees
Smart Advisor for auto investing
Promotions with free stocks
Brokerage account plus IRA
Fractional shares
Cons
Day trading is limited for customers with less than $25,000 deposited
High deposit and withdrawal wire fees for non-US residents
Sometimes sudden changes in trading conditions
Risk Warning – Your capital is at risk
Webull is a broker-dealer that offers trading on stocks, options, ETFs, forex, and ADRs. Our review discusses the quality of the brokerage and examines its free stock promotion, paper trading mode, desktop app, and fees. We also list trading partners that might be more suitable following some concerning user feedback and high payment charges.
Quick Facts
| | |
| --- | --- |
| 🪙 Available Account Currencies: | USD |
| 🔍 Minimum deposit: | No minimum deposit |
| 🎚️ Max Leverage: | 1:4 |
| 💱 Spread: | Does not charge a spread |
| ⚖️ Regulator: | SEC, FINRA |
| 💵 Bonus: | Up to 12 free fractional shares when you deposit $100! |
| 🖥️ Trading Platform: | Webull Web Platform |
| 👨🏽‍🏫Free Demo Account: | ✔️ Yes |
| 📱 iOS App: | ✔️ Yes |
| 📱 Android App: | ✔️ Yes |
| 💳Deposit money: | Wire transfer, ACH Transfer |
Webull Overview
Webull Financial LLC is a US-based firm founded in 2017 with headquarters in New York City. The CEO is Anthony Denier while a Chinese company named Fumi Technology is its parent corporation.
The company has a global presence and is available in the United States. The broker is also available to non-US citizens in a number of countries.
This firm is regulated by the US Securities and Exchange Commission (SEC) and the Financial Industry Regulatory Authority (FINRA).
Trading Platforms
Customers can begin day trading after the sign-up and login process is complete. The brokerage has an own-brand trading platform available as both a desktop download and a web-based solution.
Desktop Platform
The most recent platform software, Webull Desktop 6.0, is available on the broker's website for Windows 7 and above, along with Mac and Linux. The desktop app download is free and features the following:
12 charting tools
Customizable layout
Useful metrics like P&L
60+ technical indicators, including the KDJ indicator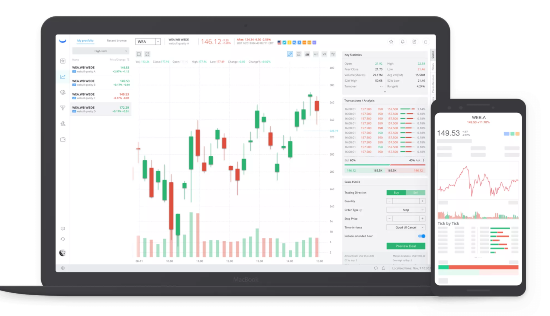 Traders can place limit, market, stop-loss, stop-limit, and stop-loss/take-profit order types. Desktop users can also set up hotkeys or keyboard shortcuts to perform a specific action and save time when trading. Additionally, clients can use Quick Trade, a set of tools that assist in entering order parameters.
Web Platform
The Webull Web Platform app can be accessed directly from the broker's website. It offers:
Real-time stock quotes
Research and analysis tools
Support by all major browsers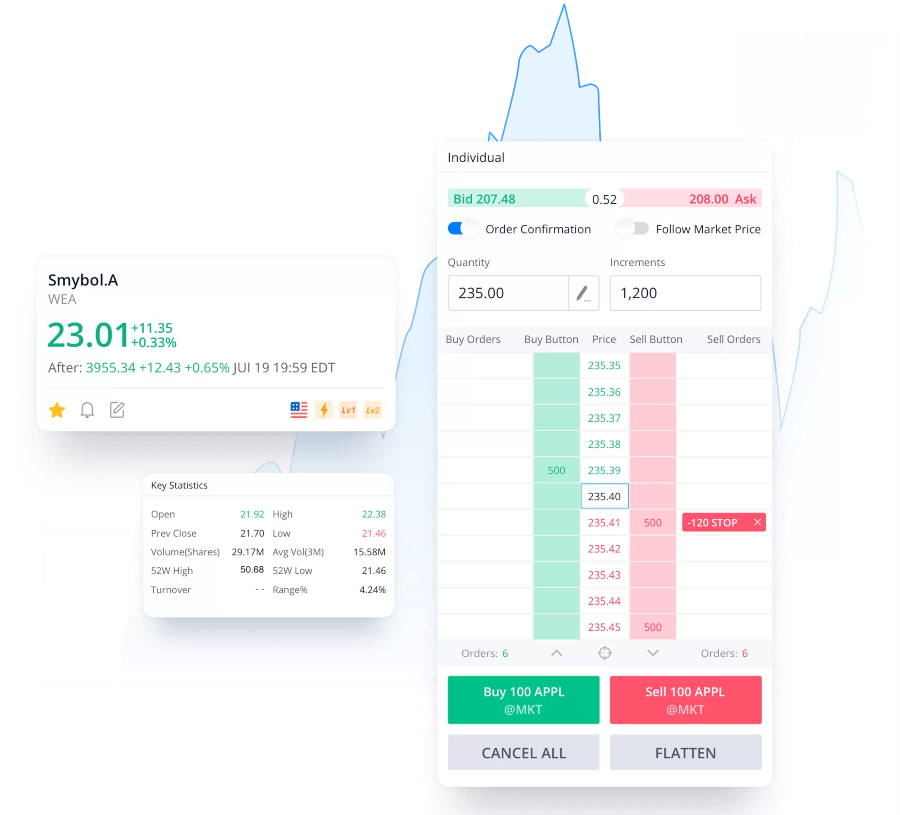 How To Use The Platform
How To Read A Webull Chart
Traders can change the time range and intervals in the Stocks tab on the platform. Various time frames and graphical options are available, such as a 2 minute, 1 day or 200 day moving average chart. Investors can access a wide range of drawing tools and line styles to suit their strategy.
How To Setup A Stop Loss
This order type is found in the Regular orders section. From the Positions tab in the platform, select the trade you wish to close and input your stop price under the Stop-Loss heading.
How To Use Take Profit
To use this Advanced order type, ensure the Take Profit/Stop Loss button is toggled and find the position you want to close. Then add your price limits under the relevant headings and click Place Order.
How To Short
Clients can short stocks on Webull if they have a margin account with a net value of $2,000 or higher. Use the Watchlist tab to find your stock of interest and look for the blue downward arrow, which tells you that shorting is available. Then click the Trade icon, tap Sell and fill out the relevant boxes to submit the order.
How To Buy Stock
Find the stock you would like to purchase on Webull using the search bar or the stock screener integrated into the platform and click Trade. Select either a limit or market order, then input a price and quantity plus the time you wish the order to be in force for. Note the broker offers either Good 'Til Cancelled' (GTC) or Day options for time-in-force.
How To Day Trade
Clients can day trade on Webull, but should note that users with a net account value lower than $25,000 are limited to three-day trades over five business days. Those with more capital have unlimited day execution. This is a standard rule for all US investors.
To make trades, clients must have Buying Power. This is the total amount held in the traders' brokerage account, plus the available margin. Users can get Instant Buying Power if they have deposited funds that are not yet settled, but this could produce a negative cash balance.
Customers may have zero or negative crypto Buying Power if they are trying to trade on margin, which is not possible with this asset, or they have insufficient funds (i.e. an account value below $25,000). Investors may incur a Good-Faith Violation if stocks bought with unsettled funds are liquidated.
Webull provides basic market data for all users, although the majority of quotes are on a 15-minute delay. They offer advanced quotes on several data feed products that are available on subscription. Note that since 2020, Webull no longer shows market data for the London Stock Exchange.
How To Close
Traders can use a market, limit, stop, or stop-limit order to close a position on Webull.
Note the broker does not have an official API and clients using a VPN to open an account in a non-supported country are unlikely to be successful.
Assets & Markets
Webull offers the following trading markets:
Stocks & ETFs – The broker-dealer currently offers more than 2,000 US stocks and ETFs, including major companies such as Tesla (TSLA) and market indices like the S&P 500. Other assets include Gamestop, AMC and Zoom. Fractional shares and OTC stocks are also available. Traders can view the stock/share price on the platform interface.
Options – Webull provides options trading. Clients interested in this investment alternative must first be approved by filling in a questionnaire related to trading experience.
ADRs – Customers can also choose to invest in foreign company stocks. ADRs still pay dividends in US dollars so investors do not have to be concerned about exchange rates moving against them.
Cryptocurrency – Clients can apply to trade crypto assets on the platform. Traders can buy Bitcoin, Bitcoin Cash, Ethereum, Dogecoin and Litecoin. Ripple (XRP) isn't currently available.
Forex – Speculate on close to 20 currency pairs, including majors.
Note that the brokerage does not allow clients to buy and sell futures.
Spreads & Commissions
Webull offers zero commission trading and does not charge an inactivity fee. It makes revenue on margin interest, which starts at 6.99% annually for traders with a debit balance of $25,000 or less and decreases to 3.99% for clients with $3,000,000 and above.
Cryptocurrency investing on instruments such as Bitcoin does not incur any fees. Traders can, however, expect daily short selling fees, with pricing dependent on the market value of the borrowed shares and the stock loan rate.
Small transaction and regulatory charges are also debited to the client for each trade by agencies such as the US Securities and Exchange Commission.
Leverage
Users can access leverage, and utilize up to 1:4 (4x) day-trade and 1:2 overnight buying power using a margin account.
Investors must have at least $2,000 to be approved for margin trading. Clients should also be aware of the risks associated with leveraged trading before opening an account.
Mobile App
The Webull app offers advanced order types such as stop loss/take profit and OCO, plus the option to subscribe to Level 1 and Level 2 market data. Our review found that the app also responds to voice prompts such as 'buy' and 'sell', allowing traders to place orders with voice commands only.
Costs on the mobile solution are the same as on the desktop terminal.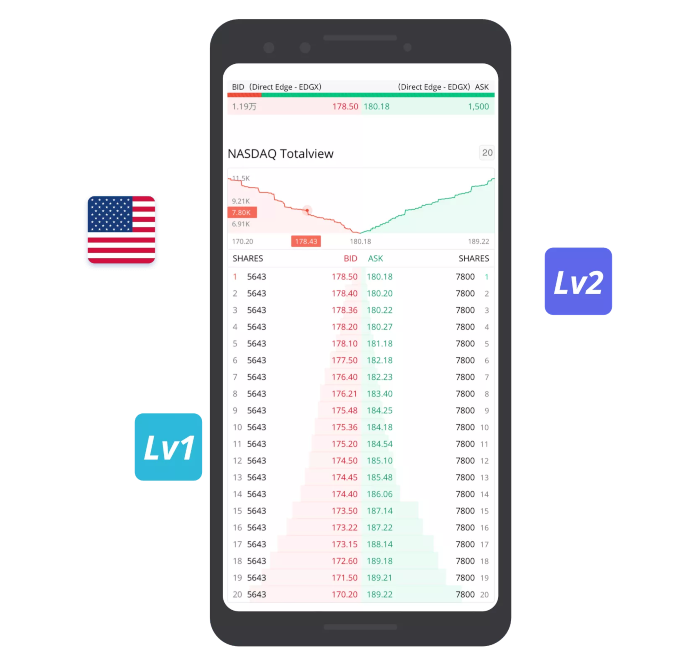 Webull Payment Methods
There is no minimum deposit requirements with any account type. Customers can visit the Help Centre to learn how to deposit and withdraw from Webull.
Traders cannot increase the instant deposit limit they receive on Webull, as it is set in relation to many factors like payment amount, cash balance, and client credit score.
Investors with a US bank account can either use a wire transfer or set up an ACH for deposits. Note that ACH is free but capped at $50,000 per day, whereas wire allows larger transfers but charges $8 per transaction.
For withdrawals, wire transfer involves a $25 fee per transaction. Members with non-US banks can expect to pay $12.50 per deposit and $45 per withdrawal for international wire transfers.
Demo Account
Webull provides a paper trading environment for US stocks within their platform. This practice account allows prospective customers to demo the trading platform and is funded with $1 million in virtual money.
If the platform is not working or keeps crashing, contact the support team using the details listed further below.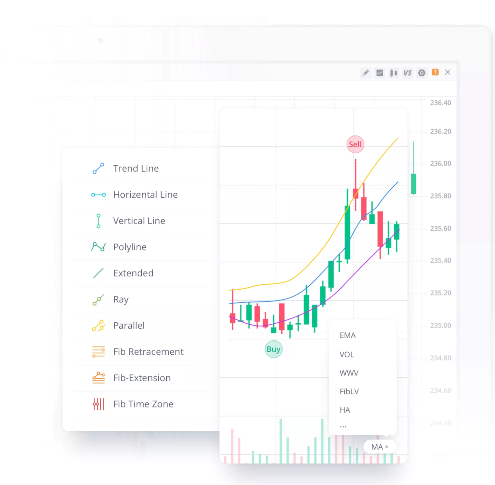 Bonuses & Promotions
How To Get Free Stocks On Webull
Webull is offering a joining bonus with up to 12 free fractional shares when you deposit $100! This an exciting way to boost your initial portfolio and is more attractive than sign-up bonuses at many alternatives.

The broker has previously run referral link schemes and given 35 free stocks with the first $100 deposit.

Traders who are interested in keeping up with the latest offers should check the official website.
Level 2 Advance Free For Three Months
Webull offers Level 2 Advance, a premium feed for market data powered by NASDAQ TotalView, at a monthly price of $1.99. The firm currently advertises three months free subscription to this service for all registered users.
Regulation & Licensing
Webull is regulated by the US Securities and Exchange Commission (SEC) and the Financial Industry Regulatory Authority (FINRA). The broker-dealer is also a member of SIPC, which protects clients' assets up to $500,000. Note that cryptocurrency is offered through a different entity and is not protected by this scheme.
Supported countries include China, Malaysia, Turkey, Japan, India and Korea. The broker is not available in some countries in Europe such as Germany, or to residents in Kenya, Zambia, Nigeria, Ireland, Kuwait, or New Zealand, among others.
The broker also cannot be used for trading in the UK or with ISA accounts.
Additional Features
Webull runs a News Centre with market and stock updates, along with an IPO hub that details the latest information on recent filings, earnings, and dividends per share. The broker also hosts a YouTube channel with tutorial videos and has an active Twitter account that runs gift card giveaways. The website also offers 101 trading tips.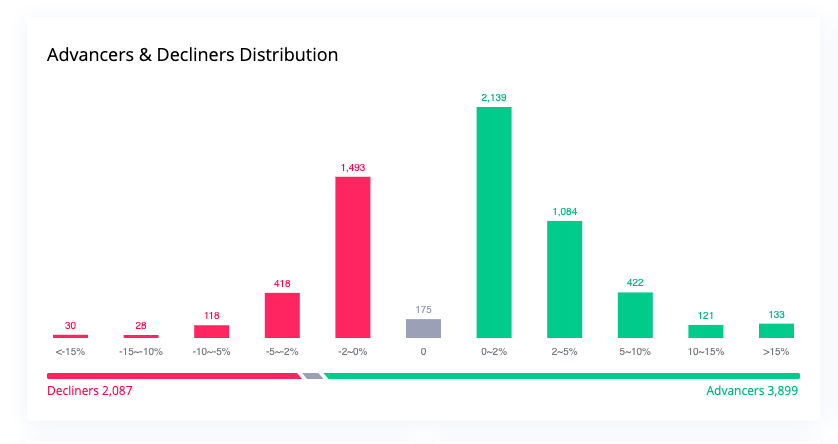 Account Types
Cash Account
Clients opening a Webull Individual Brokerage account should know the difference between a margin vs cash account. In cash accounts, the customer pays in full for whatever assets they purchase. Members cannot day trade, use leverage, or short sell with a cash account.
However, the firm's cash accounts do come with a competitive 5.0% APY, as well as promotions and deals.
Margin Account
In margin accounts, clients can utilize leverage to buy more securities. Customers with less than $2,000 in funding are limited to 3 day trades in 5 days and cannot use leverage or short sell.
Those with between $2,000-$25,000 are also limited in their day trading executions, but can margin trade and short sell. Investors with over $25,000 have unlimited day trading.
Note that clients can create three Webull brokerage accounts: one cash, one margin, plus an IRA. Stocks and ETFs can be traded in IRAs and customers can move their assets into this account type directly from their 401k.
Webull does not currently support joint or international account types.
The brokerage is a large firm often compared to popular brands in online reviews, such as Webull vs Robinhood, eToro, TD Ameritrade, Trading 212, Etrade and Freetrade.
While Webull delivers a great platform and outperforms the likes of Robinhood and Trading212 – there are better choices for retail investors, especially given customer service feedback and the issues with changing trading conditions during volatile periods.
Trading Hours
Webull offer extended premarket (4:00 am to 9:30 am ET) and after-hours (4:00 pm to 8:00 pm ET) trading, but only limit orders can be used at these times. There are no additional fees during these extra market hours and the firm has a scanner for top gainers and losers in these periods. Clients can also enjoy 24/7 trading on cryptocurrencies.
Customer Support
Webull provides 24/7 online help and hosts an extensive webpage on frequently asked questions. How best to contact support depends on your query – traders can close their account using instructions in the FAQs, or can use these details for other support:
Live chat function in the app
Telephone number: +1 (888) 828-0618
Email: customerservices@webull.us
The support team can help if you get 'error loading data messages' or if 'the platform keeps logging me out.'
If you are asking yourself 'Is Webull better than E*Trade?' In terms of customer service, they are matched, both providing 24/7 assistance.
Security
Webull uses physical and electronic safeguards to ensure the security of client data. Customers are asked to create a six-digit trading password on sign-up and may also choose to set up 2-factor authentication for additional account protection.
Webull Verdict
Webull is a legitimate broker-dealer based in the US offering stock and ETF trading alongside options and cryptos on desktop, web or mobile app platforms. The firm has no minimum deposit or commission fees plus a free stock promotion and a paper trading account.
The company may also be a good choice for those looking for 'gamification' of their trading experience, but more serious investors may want to try the better-developed brands and platforms listed below.
Accepted Countries
Webull only accepts traders from United States, Turkey, Philippines, Malaysia, Japan, China, Korea, India, Brazil, United Kingdom.
Compare Webull
Compare Webull with similar brokers that accept traders from your location. Among available brokers these are the most similar to Webull:
Webull Comparison Table
Compare Webull With Similar Brokers
Webull
IG Group
Just2Trade
Forex.com
Scope Markets
Rating
4.4
4.4
3.5
4.5
4.2
Markets
Forex, Stocks, Crypto
Forex, Stocks, Commodities, Crypto
Forex, Stocks, Commodities, Crypto
Forex, Stocks, Commodities
Forex, Stocks, Commodities, Crypto
Demo Account
Yes
Yes
Yes
Yes
Yes
Minimum Deposit
$0
$0
$100
$100
$50
Minimum Trade
0.01 Lots
0.01 Lots
0.01 Lots
0.01 Lots
0.01 lots
Regulators
SEC, FINRA
FCA, ASIC, NFA, CFTC, DFSA, BaFin, MAS, FSCA
CySEC, NFA, FINRA, Bank of Russia
NFA, CFTC
CMA, FSC, FSCA
Bonus
Up to 12 free fractional shares when you deposit $100
–
Up to $2,000 for professional accounts
Active Trader Program With A 15% Reduction In Costs
50% Deposit Bonus Up to $50,000. *Bonus promotions do not apply to all entities. Depending on the jurisdiction chosen to open an account with, different regulations apply.
Education
Yes
Yes
No
Yes
Yes
Platforms
–
MT4
MT4, MT5
MT4, MT5
MT4, MT5
Leverage
1:4
1:30 (Retail), 1:250 (Pro)
1:20
1:50
1:2000 (location dependent)
Payment Methods
3
6
20
8
8
Detailed Comparison
–
Webull vs IG Group
Webull vs Just2Trade
Webull vs Forex.com
Webull vs Scope Markets
Visit
Review
Webull
Review
IG Group
Review
Just2Trade
Review
Forex.com
Review
Scope Markets
Review
Compare Trading Instruments
Compare Webull Trading Instruments

| | Webull | IG Group | Just2Trade | Forex.com | Scope Markets |
| --- | --- | --- | --- | --- | --- |
| CFD | No | Yes | Yes | No | Yes |
| Forex | Yes | Yes | Yes | Yes | Yes |
| Stocks | Yes | Yes | Yes | Yes | Yes |
| Commodities | No | Yes | Yes | Yes | Yes |
| Oil | No | Yes | Yes | Yes | Yes |
| Gold | No | Yes | Yes | Yes | Yes |
| Copper | No | Yes | No | No | No |
| Silver | No | Yes | Yes | Yes | Yes |
| Corn | No | No | No | No | No |
| Crypto | Yes | Yes | Yes | No | Yes |
| Futures | No | Yes | Yes | No | Yes |
| Options | Yes | Yes | Yes | Yes | No |
| ETFs | Yes | Yes | Yes | No | Yes |
| Bonds | No | Yes | Yes | No | No |
| Warrants | No | Yes | No | No | No |
| Spreadbetting | No | Yes | No | No | No |
| Volatility Index | No | Yes | No | No | No |
Webull vs Other Brokers
Compare Webull with any other broker by selecting the other broker below.
Webull vs
FAQ
What Is Webull?
Webull is a broker-dealer based in New York City that offers trading in stocks, ETFs, options, and cryptocurrency in the US and other selected countries.
Is Webull Good For Day Trading?
A Webull Individual Brokerage margin account allows day trading, but this is limited to 3 day trades in 5 business days for those with less than $25,000. The broker is legitimate and offers its own brand trading platform as a desktop program, browser solution, and mobile app.
What Is Buying Power On Webull?
Buying power is the amount of cash held in the client account added to all available margin. These are the funds that the trader can access to buy securities.
Does Webull Have Level 2 Market Data?
Webull offers Level 2 market data on subscription. This offer is powered by NASDAQ TotalView and termed Level 2 Advance, at a cost of $1.99 per month.
Is Webull A Direct Access Broker?
Webull does not offer direct market access. See the broker's official operating details for more information about its trading model.
Can You Buy XRP On Webull?
Currently, Ripple (XRP) is not offered by this broker. Instead, Webull allows trades in BTC, BCH, ETH, LTC and 44 other digital currencies.
How Do I Contact Webull?
Traders can reach Webull support 24/7 online or using the mobile app. Alternatively, clients can contact the firm by telephone or email on +1 (888) 828-0618 and customerservices@webull.us.
What Time Does Webull Close?
Normal trading hours for stocks cease at 4:00 pm, but extended market hours continue until 8:00 pm. Cryptocurrency trading does not close, and runs 24/7.
Is Webull Better Than Robinhood?
What's better out of Robinhood or Webull will depend on individual preference. Which one is a better trading platform depends on the assets you want to invest in and the analysis tools you need. It could be worth a demo account to see which one you'd prefer.
Can I Trade Hong Kong Stocks On Webull?
Although the company is looking at bringing this service to its users, this isn't currently available.
How To See Day Trades On Webull?
If you want to know how many trades per day on Webull you have left all you need to do is look in your order placing section located under each stock.
Is Webull Coming To UK?
The firm hasn't currently made any announcement about expanding its reach to UK traders.
Webull is a US-regulated trading app that offers stocks, options, forex, cryptos, ETFs, fractional shares and more. The firm is authorized by the SEC and FINRA with a strong trust rating. Low fees, no minimum investment and generous bonuses have made the discount broker popular with online investors.