Best Brokers For Traders With No Time
The best brokers for traders with no time offer user-friendly tools that allow you to speculate on the financial markets with ease. As our lives become increasingly busy, time has become a limited and valued commodity. With little of it to spare, many are turning to online brokers and platforms to make trading as quick and simple as possible. From automated investing services and managed accounts to mobile apps and tailored strategies, we've rounded up the best brokers for traders with little or no time.
Top Brokers For Traders With No Time
OANDA offers 70 forex pairs with two competitive pricing models and a substantial welcome deposit bonus

OANDA Corporation is regulated by the CFTC/NFA. OANDA is a member Firm of the NFA (Member ID: 0325821). CFDs are not available to residents in the United States.

Forex.com boast a global reputation. Regulated in the UK, EU, US and Canada they offer a huge range of markets, not just forex, and offer tight spreads on a cutting edge platform.

NinjaTrader offer investors futures and forex trading. Use auto-trade algorithmic strategies and configure your own platform while trading with the lowest costs.
Does Day Trading Require A Significant Time Investment?
The short answer is, yes. To day trade successfully, you need to invest a considerable amount of time. Both upfront, in research of markets, instruments, brokers and strategies, plus on an ongoing basis, to stay up to date with price movements, trends and forecasts.
With that said, some aspiring traders simply don't have the time to commit to the financial markets. They may have full-time jobs or busy family lives. Fortunately, many brokers now offer an array of useful tools and services to ensure you can still speculate on emerging stocks, for example. How To Trade With Little Time
As demand for fast and simple trading solutions has increased, we've seen a growing number of time-saving solutions offered by brokers and platforms. We've broken down some of our top picks below.
Mobile Trading
Mobile trading offers ultimate flexibility. Trade on the go, from almost anywhere via your mobile. Such has been the popularity of mobile trading, that in recent years this has become a fairly standard offering. Mobile applications vary between the top brokers for traders with no time, but most will offer a similar user experience, access to your complete portfolio and advanced analytics.
Mobile applications are generally compatible with both Android and iOS devices. Most tend to be free of charge and are available to download from either the App Store or Google Play.
One thing to note is that some mobile applications offer a limited, or reduced, pool of features. For example, you may be able to access some indicators, but not all. Something else to consider is that for data-intensive processes, such as account registration, it may be easier to use a desktop platform.
Managed Accounts
If you're unable to dedicate hours each day to manage your portfolio yourself, you might want to consider a managed account. As the name suggests, these accounts are actively 'managed', typically by experienced professionals. They take away much of the time-intensive daily monitoring required and will execute positions on your behalf.
Whilst managed accounts are a great option, especially for those that are new to trading, they do come at a price. Management fees can be hefty and will eat into profits. Still, some of the best brokers for traders with no time offer these straightforward trading solutions.
Automated Trading
Automated trading services are known by a variety of names including mechanical trading systems, expert advisors (EAs) and algorithmic trading. They all work by enabling users to input rules for trade entries and exits. Once programmed, the day trading software will automatically execute positions on your behalf. Today, over 75% of shares traded on U.S. exchanges follow automated trading orders. And many of the top brokers for traders with no time offer such features.
Entry and exit rules can be simple, such as rooting decisions on average crossovers, or they can be far more complicated. The widespread popularity of auto trading systems is unsurprising as in addition to saving investors time, they provide consistency and let you test predictions against historical data to determine the likelihood of success.
In terms of the specific time-saving benefits; automated software provides enhanced order speed entry. In a market where seconds can cost hundreds of thousands, speed is everything. Automated trading systems are also set up in advance, reducing the time needed for monitoring the markets.
With that being said, automated trading doesn't equate to infinite success. You'll need to watch out for software crashes, market anomalies and updates.
A Long-Term Approach
Trading is a long term game. Success doesn't happen overnight. You'll need to be patient, disciplined and resilient. This approach can be applied to your strategies too. Whilst they won't work in every market, long-term strategies can have their uses, especially from a time-saving perspective. They tend to require less monitoring, less frequent analysis or action and ultimately, less of your time. Playing the long game means you can sit back and let it unfold (to a degree).
Stop Losses & Take Profits
A stop-loss limit is a predetermined exit point, set to cap the maximum loss you'll make on a position. At the other end, a take profit order determines a set value at which you're happy to close an open position. The combination of the two enables you to formulate a risk ratio that will help you realise gains and losses.
Put simply, they save traders time by taking high-pressure decision making out of the equation. We've all been in those situations where, in the heat of the moment, we just can't see what the right thing to do is. Setting predetermined limits means that you won't need to.
As well as time, they can also save you money and stress and are a particularly useful tool for beginners.
How To Start Trading On A Time Limit
The first thing you need to do is pick one of the best brokers for traders with no time. If efficiency is a priority, ensure you opt for a broker that offers some of the features discussed above. We don't recommend that you scrimp on the time spent evaluating, comparing and trialling brokers. Take your time, do your research, and you'll thank yourself in the long run.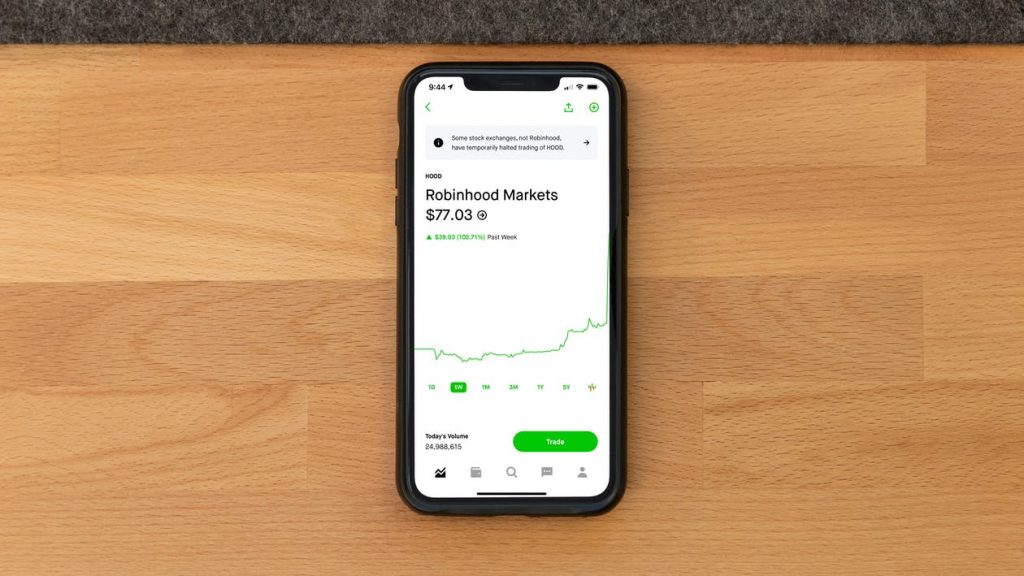 You'll then need to pick a strategy. Whether you opt for short-term, automated trading or are considering a longer-term approach, make sure you're clear on how you want to trade. There's no point in implementing a strategy that will require you to dedicate hours every day if you haven't got the time available. Be disciplined and stick to your strategy.
And finally, fit it in around your lifestyle. Identify pockets of time that you can commit to trading and apply yourself. Whether it's during your morning commute or a Saturday morning, work around your lifestyle and avoid multitasking – trading whilst cooking dinner or with three kids underfoot, is a recipe for missed opportunities and expensive mistakes.
Risks Of Trading With Limited Time
There are several drawbacks to opening accounts at brokers for traders with no time. The day trading market is saturated with experts, algorithms and technology and you're up against them all. There's a reason why successful people dedicate as much time as they do – because that's what it often requires to generate returns.
An additional drawback of trading with no time is that it can be more expensive. If you opt for a managed service, you'll pay a premium for it. Also, no external party is going to care about your portfolio as much as you do.
And finally, trading within time constraints may mean that you're more likely to make a mistake or a rash decision. Predetermined strategies can help to avoid this but in the heat of the moment, it's not as easy as it might seem. You're essentially adding more stress to an already pressurised situation.
Choosing The Best Brokers For Traders With No Time
When you compare brokers and platforms, look for those that offer some, if not all of the features listed above. Trial demo accounts where available and get in touch with the support team if you have additional questions.
As a starting point, Plus500, eToro, and TD Ameritrade are all reputable brokers, offering a good selection of time-saving features. Overall though, you need to find a brokerage that compliments your strategy, goals and lifestyle, so do some research and find a provider that works best for you.
FAQ
How Much Time Do I Need To Day Trade?
Day trading can require a considerable time investment. And whilst there are a number of solutions that aim to reduce this, it isn't something that can be done in a few minutes. The key thing is to work out how much time you have available and to tailor your goals and efforts accordingly.
How Long Does Day Trading Take?
There is no hard and fast rule, it will vary. Factors such as the market you're trading in, the number of instruments, strategies and other variables will all have an effect on the time it takes. First work out how much time you have to speculate on the financial markets, and then you can focus your efforts.
Is Day Trading Hard?
Put simply, yes. Day trading is not easy. As an individual day trader, you're up against a wealth of advanced technologies and experienced professionals. Competition is fierce which is why automated trading features, managed accounts and slick mobile applications can all prove useful if you have limited time.
Which Are The Best Brokers For Traders With No Time?
The best platforms for those with no time will depend on a number of factors such as where you're based, the instruments you want to trade, funding options, features and more. Make sure you do your research ahead of opening a live account and where possible try out the demo account first. See our list of the top platforms for traders with limited time to get started today.
Are Managed Accounts Good For Day Trading?
It depends on your strategy and personality. If you're the type that likes to take a hands-on approach and has a considerable amount of time to spend monitoring and evaluating, then a managed account might not be for you. Conversely, if you're looking to take a hands-off approach and are happy to trust a third party, then a managed account could save you time and energy.