After Hours Trading
Today, after hours trading on popular exchanges such as the NYSE or Nasdaq is much more accessible to retail traders than before, but how easy is it and who can do it?
Whether you're trading GameStop (GME) or Apple (AAPL) stocks, there are a few things you'll need to consider. In this article, we'll find out how the after hours trading market works, including times, prices and strategies. We'll also cover some top after hours brokers, including Robinhood, TD Ameritrade, Fidelity and Trading 212.
What Is After Hours Trading?
After hours (or extended hours) trading takes place outside of the usual market sessions. In the US markets, the New York Stock Exchange (NYSE) and the Nasdaq usually operate between 09:30 and 16:00 ET, Monday through Friday.
After hours trading on these exchanges includes post-market trading (between 16:00 and 20:00 ET) and pre-market trading (ending at 09:30 ET). In the UK market, the London Stock Exchange is open from 08:00 until 16:30 GMT, so the pre-market and post-market hours are 05:05 to 07:50 GMT, and 16:40 to 17:15 GMT, respectively.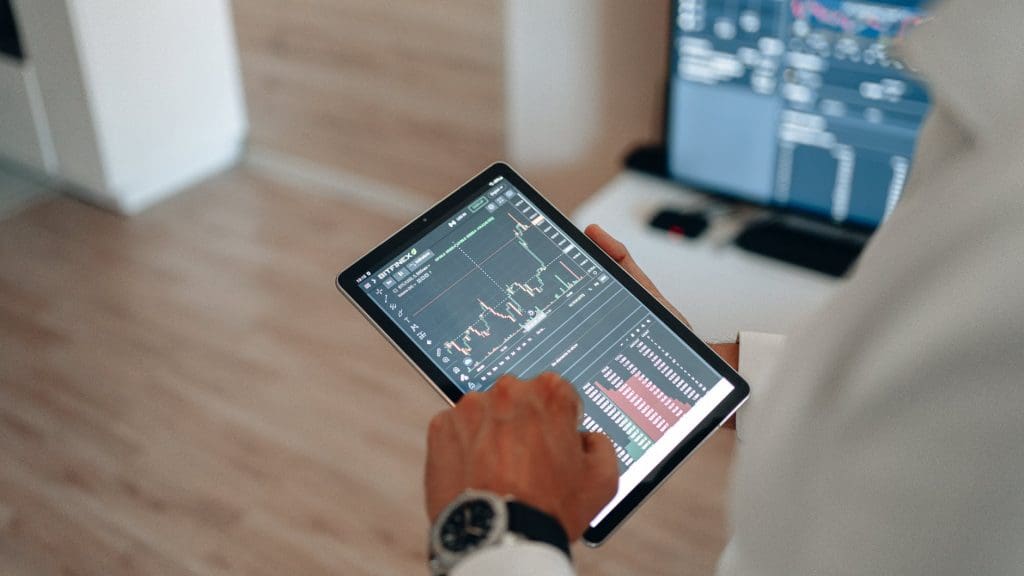 Note that whilst the stock market closes on weekends, some brokers do allow you to trade in response to breaking news releases on Saturdays and Sundays. However, exchanges will close during certain national holidays, such as New Years' Day. Some trading sessions may also close early, including Christmas Eve.
After hours trading will use an electronic communications network (ECN) or alternative trading system (ATS) to match buyers and sellers without using a traditional stock exchange. European markets refer to them as multilateral trading facilities (MTFs), as per regulatory requirements.
Why Trade After Hours?
Some of the most important market moves can occur outside of regular sessions, with high volatility acting as a gauge of how the market will behave when it opens. These opportunities can be very profitable.
For example, the S&P 500 futures contract is popular within pre-market sessions because it can indicate market sentiment for the day.
After hours trading is also popular in the stock market since high-volume stocks can continue to see aftermarket activity for some time after the 16:00 close. News events are often released after hours, meaning investors will rush to act on the information before other traders. This can cause rapid and significant moves in stock prices.
You can find the biggest movers on the Marketwatch After Hours Screener website or the Nasdaq Most Active List. Some of the most active stocks include Apple Inc (AAPL), Exxon Mobil Corp (XOM), Microsoft Corp (MSFT) and General Electric Co. (GE).
The Dow Jones Industrial Average Index also moves substantially after hours.
Traders might be tempted to trade any of the big stocks, however, these will not offer as many opportunities. So, as a rule of thumb, avoid trading your Tesla, Uber or Disney stocks and stick to the key gainers.
Top 3 Brokers For Trading After Hours


Forex.com boast a global reputation. Regulated in the UK, EU, US and Canada they offer a huge range of markets, not just forex, and offer very tight spreads and a cutting edge platform.
Forex.com boast a global reputation. Regulated in the UK, EU, US and Canada they offer a huge range of markets, not just forex, and offer very tight spreads and a cutting edge platform.


NinjaTrader offer Traders Futures and Forex trading. Use Auto-trade algorithmic strategies and configure your own trading platform, and trade at the lowest costs.
NinjaTrader offer Traders Futures and Forex trading. Use Auto-trade algorithmic strategies and configure your own trading platform, and trade at the lowest costs.


Invest in the markets with online CFDs.
Invest in the markets with online CFDs.
After Hours Trading Strategy
A popular method of trading extended hours is to closely follow fundamentals such as macroeconomic releases and geopolitical events. This is known as news trading and is a popular strategy among traders.
As mentioned earlier, the after hours market is often moved by news events that occur outside of typical trading hours.
This could be anything from a government interest rate announcement to a natural disaster.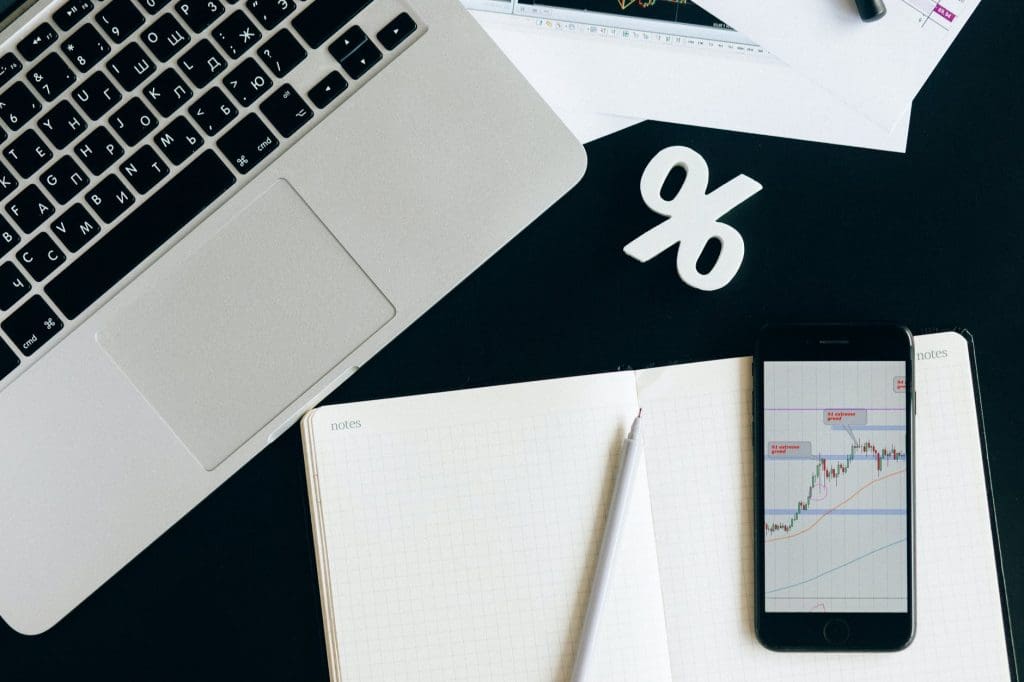 Furthermore, the expected outcome of an event will usually be reflected in market prices before it actually happens, so it's important to keep on top of these updates. You could also open a position early, though always make sure you are using limit orders.
Many investors will opt to trade breakouts during these periods. Breakouts usually occur after a period of consolidation, whereby the price is fairly stable as traders anticipate a wide market move.
You'll need to analyse your live charts and employ technical indicators in order to take advantage of these opportunities. Bollinger Bands are particularly popular for breakout strategies, so we'll cover these in more depth later on.
Pros Of After Hours Trading
If you're wondering whether after hours trading would be good or bad for your investment portfolio, it will largely depend on your risk profile and experience level. It's important to recognise these before making any decisions.
Some of the main benefits include:
Convenience – Depending on individual circumstances, after hours trading allows some investors to trade at more convenient and flexible times.
Price opportunities – Volatility in these markets can reveal some appealing prices when trading after hours. Traders will look to capitalise on these price swings.
Get ahead of the game – Trading with an after hours strategy allows you to react to news and events quickly before the normal trading day begins.
Cons Of After Hours Trading
However, there are some notable risks:
Tough competition – The after hours market may not seem entirely fair to opportunistic traders, who will still have to compete with institutional investors that have access to better technology and resources.
Risk of volatility – Dramatic price fluctuations can occur more frequently in after hours trading and is therefore not a recommended strategy for beginners. You can easily observe this market behaviour on a live price chart.
Lower liquidity – There is generally a lower volume of market participants during off-peak times. If you need to quickly close out a position, there may not be any buyers or sellers. For example, say you wanted to sell your GameStop (GME) shares for $300, but the highest bid for your shares might only be $290. If you choose to keep your price, there is a possibility that your order may not even be executed.
More costly – Due to low liquidity and a smaller number of traders in after hours markets, spread quotes may widen, making it more difficult to execute deals at a favourable price.
How To Start After Hours Trading
1. Choose A Broker
Your first step in starting after hours trading will be to find a good brokerage that offers robust platforms or mobile apps and attractive trading features.
It's a good idea to practice in a demo account, as it gives you the chance to familiarise yourself with the platform's technical tools and charts during extended trading hours. For example, on TD Ameritrade, traders can practice 24/7 in the PaperMoney risk-free account with $100,000 virtual funds.
The broker's fees are also going to be a key factor in your decision, as after hours trading can involve wider spreads. You'll want to choose the broker offering the most competitive fees for the assets you intend to trade.
You should also consider which payment methods are available and watch out for any deposit or withdrawal fees. For example, compared to the pricier Charles Schwab and Vanguard accounts, trading with Fidelity offers $0 fees on the platform and app, plus $0 per trade on stocks.
Any additional features that can broaden your analysis and keep you on top of global events will also be essential for after hours trading. Most top brands will offer a range of educational material, market analysis, a news feed and an economic calendar within the platform.
You can enjoy such features with various brokers, such as eToro and Plus500. In the US E*Trade and Interactive also provide out of hours tools.
IG, Trading 212 and Freetrade are also particularly popular among UK clients, though you'll need to check with each broker whether they accept registrations from your country of residence. Make sure to also check out the broker's after hours trading rules on their website.
2. Analyse Markets
Once you've registered with a broker and decided on the asset that you wish to trade, you can start analysing the market and price history to make a prediction.
As mentioned earlier, many participants in the after hours trading market will act on news events and announcements that are released before or after the regular trading day. For example, Amazon might announce that it's releasing the next quarterly earnings report at 16:30 ET. Traders might identify a period of consolidation prior to this time before a breakout occurs.
It's important to have a strong grip on fundamental resources that could affect prices, such as economic calendars, market sentiment analysis and tops news outlets. The NASDAQ-100 pre-market indicator is also a useful tool for gauging market sentiment before the market opens. The indicator is based on real after hours trading data.
3. Use Technical Indicators To Confirm
You'll then need to confirm any trends or price action that you spot on your chart, using technical indicators such as Bollinger bands or moving averages. Bollinger bands can help you determine whether prices are high or low using a moving average as a central band.
Bollinger bands can be excellent tools for breakout trading. For example, if the upper and lower bands start moving towards each other, or the distance between the two becomes narrow, this can indicate that the market is consolidating.
This is known as a price 'squeeze'. If the price moves above the high of the consolidation, this would mean an upside breakout, whilst a close below the low would suggest a downside breakout.
Occasionally, after hours trading can increase the opening price of a stock, for example, if a news event in the pre-market attracts a lot of traders and pushes demand up. However, a trend will not necessarily continue in the regular session, as extended hours trading only represents a very small portion of market sentiment.
Whatever method or strategy you opt for, it's vital that you apply appropriate risk management rules to protect your positions. Remember that spreads can widen in the after hours market and low liquidity could leave trades un-executed.
Final Word On After Hours Trading
After hours trading can be attractive and convenient for experienced investors who want to react to news events before the trading day begins. If you do decide to invest after hours, remember that there are fewer participants in the market during these times and as a result, spreads can widen. As such, it's worth considering the big movers which tend to experience greater after hours activity and can offer more profitable opportunities.
FAQ
After Hours Trading: What Does It Mean?
The definition of after hours trading is when investors buy and sell securities outside of normal trading hours. This can be split into two categories: pre-market and post-market. In the US market, pre-market hours are before 09:30 ET, whilst post-market hours are between 16:00 and 20:00 ET.
What Is The Difference Between After Hours Trading Vs Pre-Market Trading?
Pre-market trading is a form of after-hours trading, whereby you can trade up to 09:30 ET in the US stock market. After hours trading is therefore simply a generalised term, whilst pre-market trading specifies the period of time before the trading day begins. Some exchanges, such as Nasdaq, even allow you to trade the pre-market from 04:00 am ET.
What Is The Difference Between After Hours Trading Vs Day Trading?
Generally, day trading will take place within one trading day. Liquidity and volatility are central to day trading, so investors will look to trade in the hours after the stock market opens (after 09:30 ET) and in the last hour before the end time of 16:00 ET. After hours trading occurs outside of these times.
How Can I Start After Hours Trading?
After hours trading requires a good understanding of news releases and how they can affect price movement. It's also worth finding out what the biggest gainers or movers are, as these will offer better opportunities. You'll need to sign up to a broker to do this, which should be fairly straightforward through their website.
Is After Hours Trading Illegal?
After hours trading is a legal practice offered by many top brokerages. Make sure you are always trading with a trusted and regulated broker to ensure that your capital is secure. Some critics, however, have argued that after hours trading is unfair to traders since manipulation of stock prices can occur as a result of institutional investors moving the market.
What Brokers Offer After Hours Trading?
Today, traders can access extended hours on many stockbroker platforms and apps, including Fidelity, Robinhood and Questrade. In the UK, IG is an excellent choice for those looking to trade the FTSE 100 in the after-hours or weekend market. For clients from Europe, Saxo Markets is also a popular option.