Brokers With Pre-Market Trading
One of the important aspects to consider is the time of day that you invest and there is a compelling case for pre-market trading. Many like to trade when the market is open and at its most volatile. However, with stocks being more accessible and active than ever before, there is a viable option for some investors looking for returns outside of these hours.
This review of brokers offering pre-market trading serves as a guide for anyone wanting to explore the opportunities and advantages of trading in the pre-market period. This includes an explanation of how it works, an evaluation of the good and bad of trading at this time, and finally tips and strategies to assist you. We have also compiled a list of the best brokers with pre-market trading in 2022.
How Does Pre-Market Trading Work?
Trading markets are traditionally open between the hours of 9:30 am and 4:00 pm EST. In the case of pre-market trading, however, early risers can trade as early as 4:00 am, depending on their broker.
Previously, access to the pre-market period was difficult for retail traders, but nowadays it is offered by multiple online brokers and trading platforms.
The actual process involved in trading on the pre-market is similar to investing during open hours. You simply start by choosing what it is you want to trade, next specify any trade conditions, and then finalize the trade with the broker. The nuances are in the strategy you adopt, as the pre-market trading period has distinct characteristics.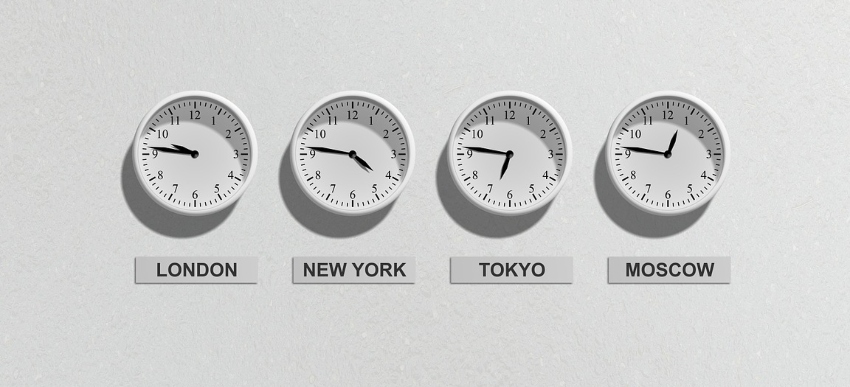 Pros And Cons Of Brokers With Pre-Market Trading
Positives
Quick reaction to overnight news – Investing during the pre-market period gives you a head start on anyone who trades on the open market. This means that any developments which could have major implications for stocks and other assets can be taken advantage of earlier by making use of the pre-market window.
Access – The extra hours of the pre-market period give you more opportunities to make trades and generate gains. For anyone that has a busy schedule, it might not always be ideal to be limited to the open market hours so having the alternative of trading during the pre-market session can be a big perk.
Early Start – The pre-market gives a great indication of what trends may occur during regular trading hours. Any stocks and currency pairs which are trading high during the pre-market will often continue similar trends going into the open market and, similarly, stocks trading lower tend to remain so too.
Negatives
Competition with experienced traders – The pre-market period can be a risky environment for less experienced traders. Many professional traders like to take advantage of this session and will often have better access to information, more capital, and ultra-fast trade executions and tools.
Price uncertainty – Prices during the pre-market period can be more difficult to predict in comparison to the open market. The values of assets can differ significantly from what they are during regular hours. Slippage can also impact prices.
Liquidity shortage – With reduced activity during the pre-market session it can be difficult to find available buyers or sellers, making it difficult to convert your assets into cash at short notice. This shortage can also lead to the prices of securities becoming more volatile.
Strategies Explained
Due to the risks involved with the pre-market, it's important to go into this trading window with an effective trading strategy and reliable data. Daily investments need to be carefully planned and should be executed with thorough research beforehand.
Firstly, it is important to pay attention to big news announcements. One of the key advantages of the pre-market is the early jump you can get on major price moves which trend exponentially after the extra activity during regular hours. Investments made shortly after news which causes big price moves can be an effective way to generate profits.
Economic indicators also provide valuable information to which you should pay attention when setting your trading strategy. These will give a forecast for the expected values of assets and usually set a precedence for how the price will move. The best interactive brokers with pre-market trading offer a range of technical indicators and drawing tools to help traders forecast upcoming price trends.
Brokers With Pre-Market Trading
Final Word On Brokers With Pre-Market Trading
The pre-market session is a volatile period of the day which can make it more difficult to predict for beginners. When explored to its fullest advantage, it can be an opportunity to make trades early and get ahead of the competition. These early hours are an important period of the trading day, have an effect on opening prices and setting the stage for what is likely to happen during the traditional market. For new and experienced traders alike it is worth being clued into the pre-market trading environment.
Use our list of the top brokers with pre-market trading to get started today.
FAQ
What Hours Count As Pre-Market Trading?
Generally, pre-market hours are between 4:00 am and 9:30 am EST. But depending on your broker, the pre-market hours available for trading will vary, so check to ensure you know the specific hours you can trade with their service.
How Do You Choose Suitable Assets During Pre-Market Trading?
There is not as much activity during the pre-market period so, as you would expect, it is worth choosing assets likely to gain traction with other investors. Paying attention to any news or economic indicators can act as a good guide for choosing suitable investments. Open your brokerage platform and conduct technical and fundamental analysis. The top brokers provide tools to identify upcoming price patterns, alongside the biggest gainers.
What Is The Best Broker With Pre-Market Trading?
There is no one online broker that is best for everyone so it is worth exploring the different options. Pick the right platform for you based on your level of experience and the hours you would like to have access to the market. Also consider which markets you want access to, from New York-listed exchanges to futures listed in London. Check out our comparison of the best brokers for pre-market trading in 2022 here.