News Trading
Today, global macroeconomic data releases and political updates are easily accessible to all traders, making news trading one of the most popular strategies in the financial markets. Whether you're analysing the US, Europe or Asia-Pacific markets, this trading strategy requires good knowledge of the different types of news and how these can impact price direction. Learn more about how to start news trading today.
Brokers
OANDA offers 70 forex pairs with two competitive pricing models and a substantial welcome deposit bonus

OANDA Corporation is regulated by the CFTC/NFA. OANDA is a member Firm of the NFA (Member ID: 0325821). CFDs are not available to residents in the United States.

Instruments

Forex

Regulator

CFTC, NFA

Platforms

MT4

Min. Deposit

$0

Min. Trade

$0

Leverage

1:30 EU, 1:200 Global

Forex.com boast a global reputation. Regulated in the UK, EU, US and Canada they offer a huge range of markets, not just forex, and offer tight spreads on a cutting edge platform.

Instruments

CFD, Forex, Stocks, Crypto, Futures, Options, Commodities

Regulator

CySEC, IIROC, NFA, CFTC, FCA, CIMA

Platforms

MT4

Min. Deposit

$100

Min. Trade

$1

Leverage

1:200

NinjaTrader offer investors futures and forex trading. Use auto-trade algorithmic strategies and configure your own platform while trading with the lowest costs.

Instruments

Forex, Stocks, Crypto, Futures, Options, Commodities

Regulator

NFA, CFTC

Platforms

Own

Min. Deposit

$50

Min. Trade

Varies by asset

Leverage

-

The leading US trading Exchange. Nadex offer genuine exchange trading to global clients on Binary Options. Fully regulated by the CFTC.

Instruments

Binary Options, Knock Outs™, Call Spreads

Regulator

CFTC

Platforms

Own

Min. Deposit

$250

Min. Trade

$1

Leverage

-

Quotex offers a proprietary web platform that has digital options and trading signals.

Instruments

Digital Options

Regulator

-

Platforms

Own

Min. Deposit

$10

Min. Trade

$1

Leverage

-
What Is Trading On News?
News trading is a strategy that involves placing trades in response to global economic data releases and geopolitical events.
News traders will focus primarily on fundamentals to determine the market direction, though technical analysis may be used to confirm any predicted trends. There are two main categorisations of market news: scheduled and unscheduled.
Scheduled News Trading
Scheduled announcements are news releases that traders and investors are already aware of in advance. They do not necessarily know the details of the announcement but they will know when it is due to occur.
Some key scheduled news events that traders will keep an eye on include economic data (such as interest rates, retail sales, inflation and employment reports), company earnings and election updates.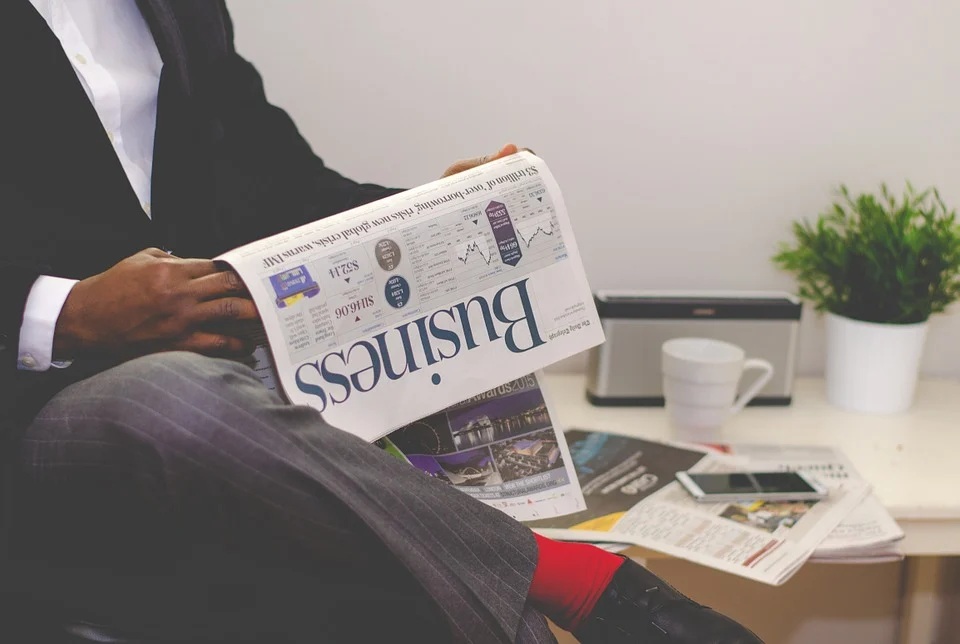 Unscheduled News Trading
Unscheduled news occurs unexpectedly and as a result may catch traders off guard. Market participants will react by adjusting their trades or exiting the market, causing a significant swing or trend reversal. In some cases, unscheduled events can occur in the form of a black swan event.
Black swan events are rare, unpredictable and hugely impactful on the market. Previous such events have included the 9/11 terror attacks, the global financial crisis of 2008 and the Coronavirus pandemic of 2020. These events can be tricky to navigate because it's not easy to distinguish the short-term panic from the long-term correction that usually follows.
Major shifts in global supply and demand is also an important consideration. Brent and crude oil, in particular, are closely followed in trading news, as they can act as significant drivers of world market movements.
If the demand for oil suddenly dropped today, for example, market participants could see a significant drop in price due to excess supply. This scenario would present a good opportunity for traders to capitalise on.
Markets Suitable For News Trading
Previously, news-driven trading was commonly used in the forex market. Today, however, news from one country can have a significant impact on many other markets, including commodities, stocks, indices, cryptocurrencies and even the futures market and binary options.
A particular advantage of a news trading strategy in the forex market is that you can trade any time: 24 hours a day and five days a week. The strategy can therefore present frequent opportunities to trade, especially when news relating to the most popular assets is released. These include USD, EUR, GBP, JPY and the liquid pairs derived from those currencies.
Scheduled news events can also have a significant impact on markets. For example, company earnings announcements can influence the trading performance of stocks and shares. Similarly, macroeconomic data and political events can drive the performance of major stock market indices, such as the DAX40, ASX200 or NASDAQ100, as well as commodities such as gold, oil and gas.
Since the USD is one side of many forex and commodity pairs, such as EURUSD or XAUUSD, US news releases are particularly influential on day trading activities. Some of the best US trading news websites include CNBC, Bloomberg and Fox Business.
Of course, you should also look out for other major regions which can affect your news-based trading strategies, including Japan, India, the UK, Germany, Russia, Australia and South Africa.
How To Trade On The News
To trade the news, it goes without saying that you need a sound knowledge of the markets, including when to expect news releases and how to analyse the market's reaction. It may sound simple, but trading with any strategy can come with risk and potential loss.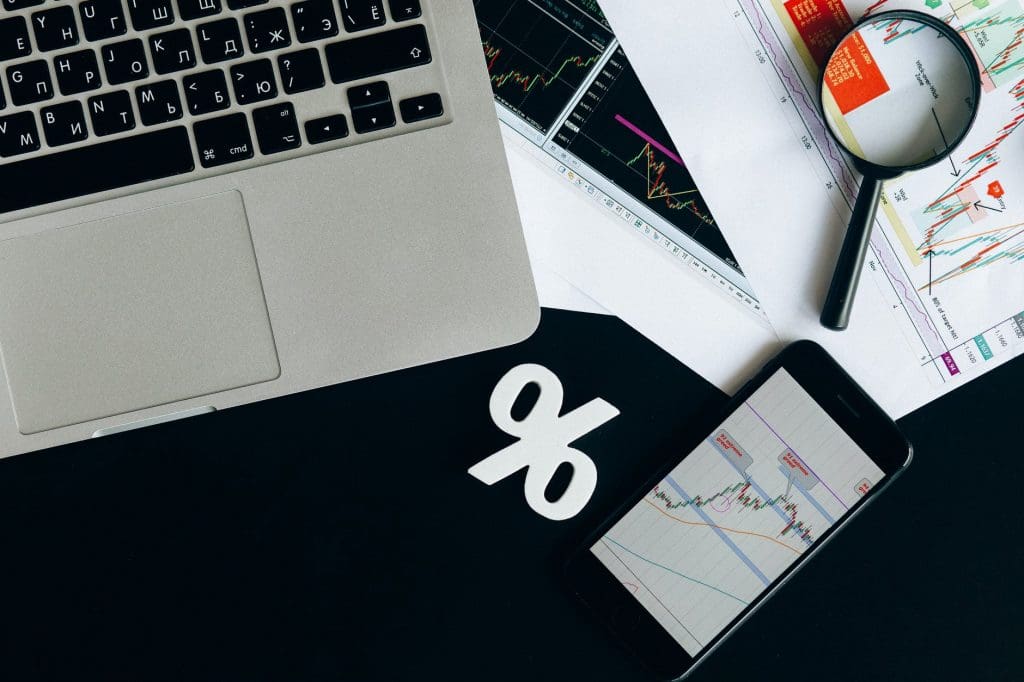 Make sure to practice in a demo account before you start trading with real money and always use risk management tools to help protect your capital.
1. Find A Broker
To get the best news trading experience, you'll need to find a good online broker that offers comprehensive fundamental research tools and resources, such as an economic calendar, a real-time news feed and alerts.
Depending on your preferences, you may also want to look out for additional software on offer that can enhance your news-based trading. This may include algorithm tools, API features, bots or signals. Most brokers today typically offer a convenient mobile app, which is ideal for on-the-go news traders.
Admiral Markets, for example, offers the MetaTrader 4 and 5 platforms via web and mobile, a wide range of tradable instruments and excellent educational materials. Other top news trading brokers include Trading 212, Robinhood, Pepperstone, OctaFX and XM.
There are also other third-party websites that you can look into that can complement your broker's platform. TradingView, for example, is a popular social platform offering live chart analysis, trader tips and a news feed.
2. Identify Opportunities
Once you've registered with a forex broker and set up a live or demo trading account (recommended for beginners), open up the live news feed within the platform. The feed will provide the latest news trading updates on a range of topics and assets.
Note that you can also find releases on other websites or sources, such as Telegram or a trading forum. These should help you identify any upcoming trading opportunities. Once you've decided on the asset you want to trade, open up the relevant chart in your platform.
There are a variety of methods that you can use to trade the news, including the volatility of scheduled news, trends after economic data announcements or election results, major shifts in supply and demand, or even long-term trends after black swan events.
Once you've determined how you want to trade, you'll need to confirm if that trend is developing by using technical indicators and graphical objects on the chart. These might include moving averages and Stochastic Oscillators, for example.
3. Confirm Trend & Start Trading
One of the most popular ways to identify trends is to determine whether the asset becomes overbought or oversold and use price action to confirm. This can be done using a daily or hourly time frame. For example, if you've identified a market that could move higher, you could go long.
To do this, set two exponential moving averages (EMA) at periods 20 and 50 and your Stochastic oscillator to 5,3,3. Once the 20 EMA crosses above your 50 EMA and your stochastic oscillator is oversold below the 20 level, you can use price action to identify entry and exit points.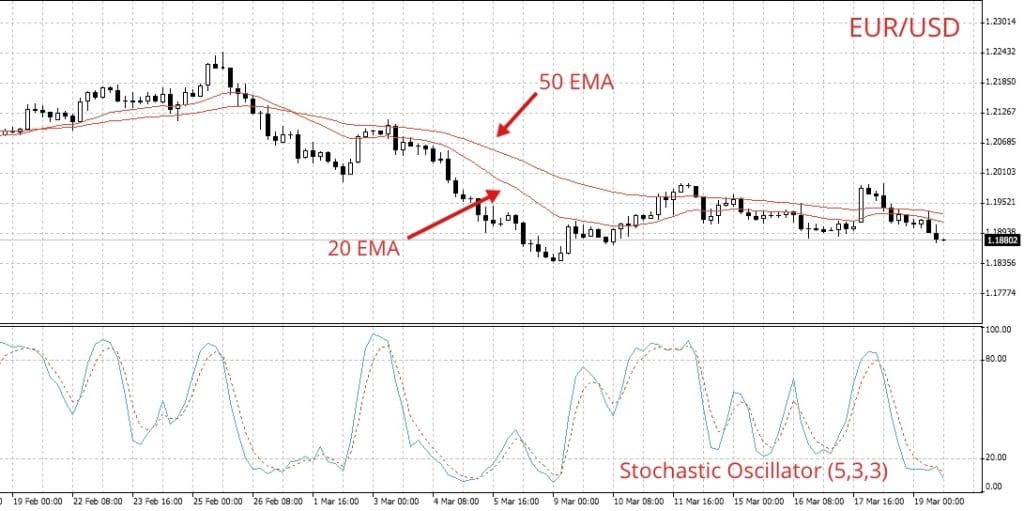 If a market looks like it could move lower, you can go short if your 20 EMA crosses below the 50 EMA and the Stochastic oscillator becomes overbought above the 80 level. Then use price action to confirm and identify your entry and exit.
There are various ways that you can use different time frames and indicators to find what works for you. For example, a 1-minute forex news trading strategy will aim to capitalise on any short-term trend reversals immediately after an announcement.
Regardless of which news-based day trading method you employ, always use your risk management strategies, including a stop loss. These will act as your safety net in case your prediction turns out to be a losing trade.
4. Additional Tools
Some traders prefer to adopt additional tools into their strategy which could help to identify trends.
For example, the News Trader Expert Advisor (EA) within MT4 is a robot designed to help investors uncover news trading opportunities after important macroeconomic releases. The bot will then scan the market and can open a pending order on the trader's behalf. You can also access a range of other paid or free EA bots and indicators, available to download within the MT4 marketplace.
Note that whilst algorithms and automated tools can be an excellent way of increasing efficiency and speed in your strategy, they cannot guarantee success and are not suitable for everyone.
Final Word On News Trading
Trading on the news is now one of the most popular strategies to use in the financial markets. Whether you decide to trade this week or next month, it's worth doing as much initial research as possible into the markets and learning how to react to global news events quickly. You should also find a good broker and platform that can facilitate your trading strategy and offer you the best quality tools and features, including charts, news feeds and economic calendars.
FAQ
What Is News Trading?
News trading involves opening long or short positions based on economic data releases and global events. News traders aim to follow both scheduled and unscheduled news to make a prediction on how their chosen market will react.
What Is The Difference Between News Trading Vs Technical Trading?
A news trading strategy focuses primarily on fundamentals (i.e. analysis based on external events and influences). Technical trading focuses largely on charting tools, indicators and historical prices to predict future movements. Note that news traders may also need to use technical analysis to confirm price action when taking a position on an asset.
How Can I Start Trading On The News?
Traders could utilise any forex trading news websites to stay updated, including online newspaper publications, news outlets, economic calendars or live broker analysis. You can also find useful insider tips and forex trading secrets on various forums, blogs, YouTube videos, radio channels, podcasts, books and newsletters.
Is News Trading Suitable For Beginners?
Trading the news is popular among traders of all experience levels, as volatility or trends that follow an event can create excellent trading opportunities. Nonetheless, news trading can often be difficult, unpredictable and unsuitable for certain types of trader. You should always test your strategy out in a demo account if you're unsure.
What Markets Can I Trade On The News?
A good benefit of news trading is that it generally works in any market. This is because global news events can have a significant impact on a number of assets when trading, including forex pairs, stocks, commodities and futures.