Online Brokers In Australia 2021 – Comparison & Reviews
Modern investors looking to access the financial markets can do so through an online platform. However with an overwhelming selection, we've listed the best online brokers in Australia below to help with your search. We also explain how to complete your own comparison, considering fees, leverage, regulation, product range and more.
Online Brokers In Australia
How To Choose Online Brokers In Australia
The top online brokers in Australia provide a number of assets to trade, including forex, cryptocurrencies and stocks and shares.
But, when selecting a broker, there's more to the decision than what to buy and sell. Traders should also consider their investment style, how often they intend to trade and the tools available. Here are some key considerations when comparing options.
Fees
Pricing structures vary across online brokers in Australia. However, the main costs to consider are spreads and commissions. Traders who place frequent orders, such as day traders, should opt for low execution fees while investors with a long-term strategy may look at annual account fees and one-off charges.
You should also be aware of any additional fees. Online brokers in Australia may impose deposit and withdrawal fees, inactivity fees, or currency conversion fees if AUD is not offered as a base currency.
Minimum Deposit
Another important factor to note is the minimum deposit requirement. Some online brokers in Australia require a significant initial payment to open an account, while other providers don't require any capital. These online brokers are suited to beginners who may not have a large sum of cash and do not require margin trading.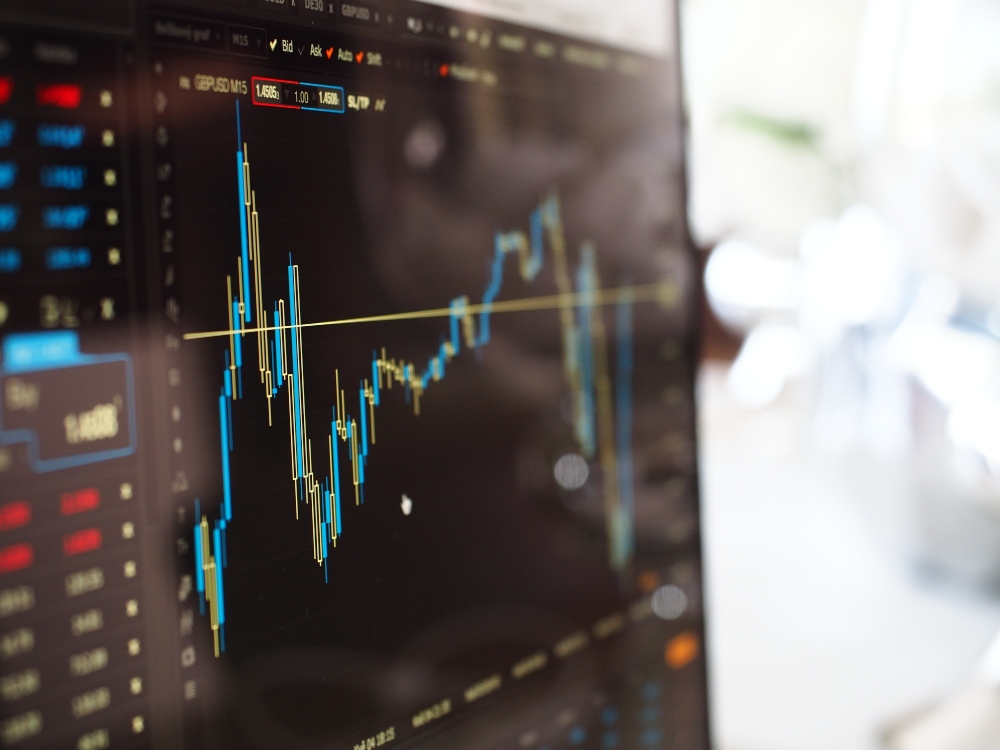 Markets
There is a wide range of financial markets you can get involved in, but not every broker will offer every option. With that said, the best online brokers in Australia should offer a good selection of assets, especially if you want a diverse portfolio. Among the most popular markets for traders from Australia are:
Forex – The top AUD pairs are AUD/USD, EUR/AUD, AUD/CAD and AUD/CHF. Trading forex is legal in Australia, but unlike some countries with less stringent requirements, brokers must be regulated by the Australian Securities and Investments Commission (ASIC).
ETFs & stocks – There are over 2,500 equities listed on the Australian Stock Exchange (ASX). If you're looking to buy or sell shares in a major publicly traded company in Australia, you'll need to find a broker which offers exchange access or CFDs on equities.
Indices – The S&P/ASX 200 is Australia's most popular index. Other indices include the ASX All Ordinaries and S&P/ASX 300.
Cryptocurrencies – Investing in Bitcoin and other cryptocurrencies is legal in Australia. These assets are treated as property and are subject to the AML/CTF Act of 2006. Digital currency exchanges must also be registered with AUSTRAC.
Tools
A broker's platform is where you'll spend most of your time, which makes it an important consideration when choosing online brokers in Australia. The interface should offer a good selection of tools and technical charts that matches your skill level and strategy. For example, you may opt for a platform that offers copy trading and automated investing features.
To trade effectively, the platform you select should be easy to navigate. Investing in stocks and forex requires a quick response to market changes. Therefore, it's vital the platform allows you to place fast and precise trades with complete ease. It should also have useful reporting tools that help you track your trades. In addition, a selection of order types, such as stop/loss orders and market/limit orders are useful for flexible investing. Finally, a mobile version of the platform will allow you to manage your trades on the go.
Regulation
While not mandatory, it is highly recommended you choose a regulated online broker in Australia.
The chief regulatory body for online brokers is the Australian Securities and Investments Commission (ASIC), which has been operating since 1998. ASIC is an independent commission of the Australian Government whose role is to regulate financial service companies and enforce laws to protect Australian traders.
The top online brokers in Australia are fully regulated by ASIC, which protects you from fraud and broker insolvency. It also imposes restrictions on brokers that will limit retail trader risk. You can check whether your broker is licensed and regulated by searching the ASIC register.


Customer Support
Good customer support should be responsive to any account or technical issues. Make sure to look up operating hours – it is vital lines are open during standard market operating hours. The best online brokers in Australia will allow you to contact customer support by telephone, email or live chat. You should also expect them to respond within a few minutes for easy queries or up to two business days for those that require investigation.
Leverage
As one of the most stringent global authorities, ASIC regulated online brokers in Australia must cap leverage rates in line with the below.
CFDs referencing an exchange rate for a major currency pair – 1:30
CFDs referencing an exchange rate for a minor currency pair, gold or a major stock market index – 1:20
CFDs referencing a commodities or a minor stock market index – 1:10
CFDs referencing cryptocurrencies – 1:2
CFDs referencing stocks and shares – 1:5
While leverage can multiply profits, it can also amplify losses. All regulated online brokers in Australia will offer clients negative balance protection. This protects retail traders against losses that exceed their initial deposit.
Demo Account
A risk-free way of trialling online brokers in Australia is through a free demo account. Most top providers allow you to explore the platform and test out tools with virtual funds. When you're ready to upgrade, you can simply open a real-money account.
Security
Traders should feel confident that the broker protects client funds and sensitive data. Trustworthy online brokers in Australia will be transparent about their security processes. Firstly, you want to make sure the website is SSL encrypted. SSL is used to secure credit card transactions, data transfer and login information. This will also reduce the likelihood of your account being hacked by third parties.
Another indicator of a secure broker is keeping client funds in segregated bank accounts. This means if the company goes bankrupt, client funds will remain safe. All regulated online brokers in Australia will segregate client funds, so look out for ASIC regulation. Accounts with illegitimate brokers also come with the risk of slow withdrawals or restrictions that make it difficult for you to access profits.
Trading Taxes In Australia
Before you start investing with an online broker in Australia, you should be aware of all tax obligations. Taxes in Australia are monitored and collected by the Australian Taxation Office (ATO). Taxes are also generally differentiated by the type of client: trader or investor.
If you are an investor who produces profits over the long term, your profits and losses are considered capital gains. These are taxable at your marginal rate. You may also be eligible for a capital gains tax discount. For example, if you hold the investment for more than 12 months, you are only taxed for 50% of all gains. However, 100% of profits earned on an investment in the first 12 months are taxable. As cryptocurrencies are treated as property in Australia, they are also subject to capital gains tax.
On the other hand, if you are a full-time day trader who engages in short term activities, your gains and losses are treated as business income. Traders who are eligible for trader tax status (TTS) can deduct expenses such as capital losses. If you are a sole trader who earns below the $18,200 threshold, you are also exempt from being taxed.
It may be worth consulting a tax advisor before you get started to understand your obligations.
Final Word; Online Brokers In Australia
There is a multitude of online brokers in Australia to choose from. However, the best one will depend on individual factors, such as capital, investing style, asset choice and platform preferences. Once you've refined your priorities, you can begin the search for your perfect broker. Our comparison table above provides a good starting point and our top recommendations.
FAQs
What Is The Best Online Broker In Australia Today?
The best online broker is likely to vary by individual needs. However, CMC Markets is regarded as one of the top online brokers in Australia. CMC offers a wide range of products with low fees and innovative tools to suit most traders.
Who Are The Top Online Stocks And Shares Brokers In Australia?
Online stocks and shares brokers should provide access to the Australian Securities Exchange and global equities. The IG Group and Interactive Brokers are examples of online platforms with positive reviews. These providers come with low broker fees and a long list of stock options.
Who Regulates Online Brokers In Australia?
The major regulator for online brokers is the Australian Securities and Investments Commission (ASIC). This regulatory body has been operating since 1998 and continues to protect traders and investors from fraud and broker insolvency. It is highly recommended that you trade with a regulated online broker.
What Are The Best Online Forex Brokers In Australia?
The best online forex brokers in Australia include IG, Saxo Bank, eToro and CMC Markets. These providers come with low average spreads on major FX pairs and are ASIC regulated. However, each of these brokers come with varied minimum initial deposit requirements. For example, you don't need any capital to trade with CMC Markets, while Saxo Bank calls for a deposit of up to $10,000.
Which Online Brokers In Australia Are Suitable For Beginners?
As a beginner who will likely start with less capital, you should look for online brokers in Australia with a low to zero minimum initial deposit requirement. Furthermore, ensure the broker has a responsive customer support team to answer any queries. Finally, check that their platform and tools are simple and intuitive. Some suitable online brokers in Australia include eToro, ThinkMarkets and Interactive Brokers.