CFD Trading In The UAE
The growth of CFD trading in the UAE means new platforms are regularly opening. However, aspiring traders may want to understand the rules, tax obligations and more before getting started. This tutorial will cover those topics in detail alongside a step-by-step guide to CFD trading in the UAE.
Best CFD Brokers in UAE
As of October 2023 we have reviewed close to 500 brokers and found these to be the top 3 CFD brokers for traders in the UAE:
How CFD Trading In The UAE Works
CFD stands for 'contract for difference', a popular derivative instrument. CFD trading in the UAE involves speculating on the price movements of financial markets, such as currency pairs with the dirham, indices like the Abu Dhabi Securities Exchange (ADX), shares, commodities, and cryptocurrencies.
The contract formed is between a trader and an online broker. When the trader exits the position, both parties exchange the difference between the opening and closing prices. So, if you believe the value of the​​ Dubai Islamic Bank (DIB) is going to rise, you can open a 'long' position. You would profit if the price rises, while if it declines, you would incur a loss and owe the difference plus any commission and/or interest. The situation is reversed if you open a short position, which means you'll profit from a fall in the price.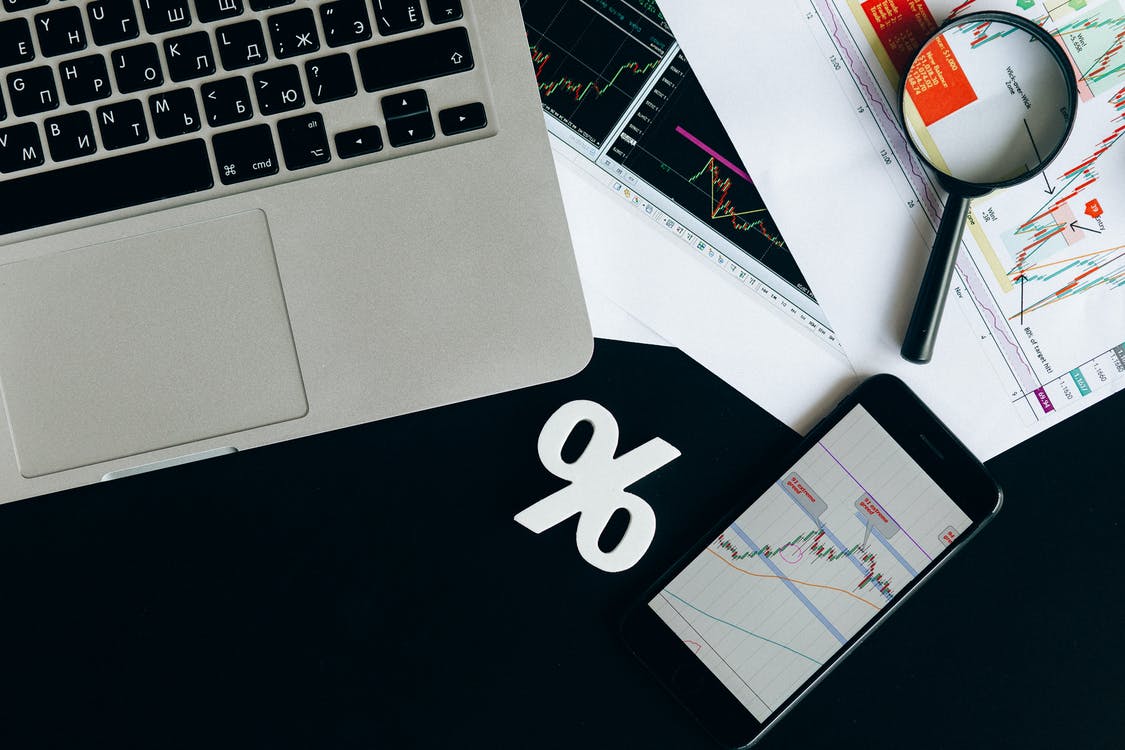 CFDs are derivatives, so there is no ownership of the underlying asset. Instead, you are buying or selling increments of value, known as units.
A key benefit of CFD trading in the UAE is the ability to use leverage. Leverage allows traders to deposit a fraction of the value of the trade, taking a larger position than the initial capital would normally allow. However, this also makes it riskier than spot trading as leverage can amplify your losses as well as profits.
Pros Of CFD Trading In The UAE
Take long or short positions
Ability to hedge instruments
Option to trade on margin or leverage
CBUAE regulated brokerages comply with Sharia laws
Lower fees and commissions vs trading spot stocks
No capital gains or income tax for individual UAE traders
Risks Of CFD Trading In The UAE
No guarantee of profits
Leverage amplifies losses
Positions held in the long term may be subject to swap fees or interest
How To Start CFD Trading In The UAE
If you're looking to start CFD trading in the UAE, follow these simple steps:
Choose A Broker
Before you get started, take the time to find a platform that meets your requirements. In particular, look for a sensible fee structure with competitive spreads and/or commissions. While profit calculators are helpful for determining returns, there should be no hidden costs that eat into your margins, such as inactivity fees and obscure charges.
Leverage rates are another factor to consider. How much leverage do you need to successfully implement your strategy? And crucially, check whether the brand is licensed to provide CFD trading in the UAE.
The best CFD trading platform will ultimately come down to personal preference, but these considerations are a sensible place to start.
Open An Account
Those considering CFD trading in the UAE may want to open a demo account before depositing real cash. You can check out the basics: how easy is it to execute a position, add a stop loss, and calculate profits? Once you're happy, open a live trading account and deposit funds.
The top CFD providers in the United Arab Emirates usually offer a variety of local payment methods, 24/5 customer support, plus an array of analysis tools and market insights.
Choose An Asset
CFD trading in the UAE is available on a range of assets. Markets typically vary by average spread, volatility, liquidity, the leverage available, and trading hours. For example, forex pairs such as the AED/USD, cannot be traded on weekends, while cryptos are available 24/7. However, since forex prices are comparatively stable, leverage rates of up to 1:50 are permitted by the Dubai Financial Services Authority (DFSA). Crypto, on the other hand, is much more volatile, so leverage ratios are typically limited to 1:10 by DFSA-regulated platforms.
Implement Risk Strategies
Leveraged CFD trading in the UAE is popular, bringing with it serious risk implications. As a result, it is important to utilise tools such as stop losses to protect your positions against significant market volatility. Where possible, also choose a platform that offers negative balance protection. This prevents traders from losing more than their initial deposit amount. Whilst a mandatory account requirement in some jurisdictions, CFD traders in the UAE are not automatically afforded this feature.
Monitor Positions
Once a position has been opened, CFD traders in the UAE will need to stay close to the market. For example, keep an eye on economic news coming out of Dubai if you're trading on local stock exchanges. Equally, the best CFD trading platforms in the UAE will offer a mobile application with a built-in news feed so you can respond to events in real-time.
Close Positions
Depending on your strategy, you may need to close multiple positions each day or just one or two every few weeks. A CFD day trader or scalper, for example, can open and close hundreds of positions a day, capitalising on tiny price movements. For longer-term CFD traders operating in the UAE, make sure you factor in overnight rollover fees and other account charges when calculating potential profits.
Regulations On CFD Trading In The UAE
CFD trading in the UAE is legal with several active regulators operating in the region. The Central Bank of the UAE (CBUAE) is the primary regulatory body that oversees companies dealing in the securities market as well as local and international exchanges. The CBUAE also handles the country's monetary policies. In addition, the Dubai Financial Services Authority (DFSA) checks that brokerages comply with various regulations designed to protect the financial markets and participants.
You can check whether a CFD trading platform is regulated and licensed to operate in the UAE by visiting the DFSA register and typing in the provider's brand and/or company name.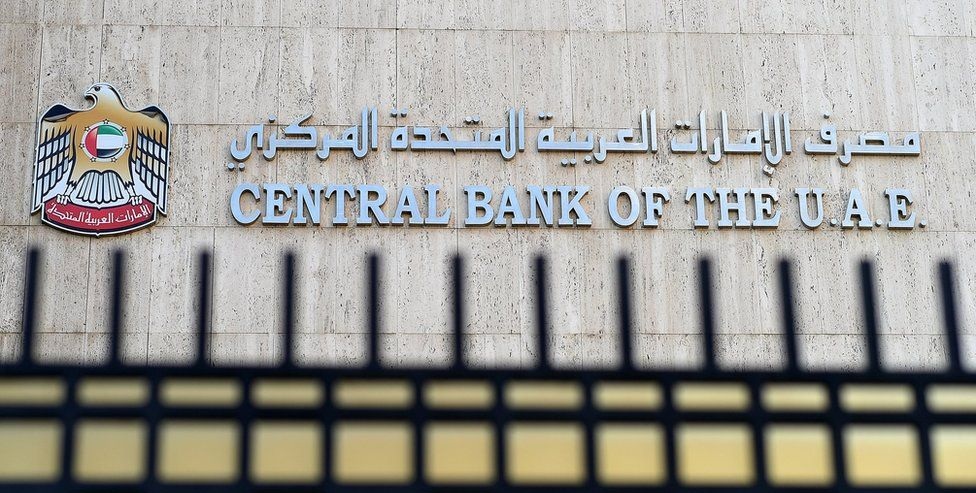 Note, Islamic CFD traders in the UAE can be assured that CBUAE-regulated providers should comply with Sharia laws. These platforms will usually offer swap-free accounts.
CFD Trading Taxes In The UAE
When CFD trading in the UAE, it's important to consider local tax rules. Fortunately, the tax system in the UAE is known for its flexibility. Individual CFD traders in UAE do not typically have to pay any personal income or capital gains taxes, which is mandatory in many other countries. With that said, as of January 1st 2018, CFD traders in the UAE may have to pay value-added tax (VAT) at a rate of 5% on fees charged by brokerages. Thankfully, this is still quite reasonable considering the other tax benefits.
Note, this information should not be considered professional tax advice. Consult a local tax advisor for more details.
Final Word On CFD Trading In The UAE
CFD trading in the UAE offers straightforward access to local and international financial markets. A robust regulatory environment, low taxes and Islamic-friendly account conditions appeal to many aspiring CFD traders in the United Arab Emirates. Use this review to get started CFD trading in the UAE today and check out our list of top platforms.
FAQs
Is CFD Trading Legal In The UAE?
Yes, CFD trading in the UAE is legal. Providers are authorised by the CBUAE and can offer products in multiple markets, from forex, commodities and cryptocurrencies to local equities and indices. CFD traders in the UAE can also choose to trade on global platforms, though not all providers offer Islamic swap-free accounts.
How Is CFD Trading Regulated In The UAE?
There are several regulatory bodies in the UAE. The primary agency is the Central Bank of The United Arab Emirates (CBUAE). This organisation oversees brokerage firms, local and international exchanges and sets the country's monetary policies. Working alongside them is the Dubai Financial Services Authority (DFSA) that ensures compliance with rules and regulations.
Do I Need To Pay Taxes When CFD Trading In The UAE?
CFD traders in Dubai and the UAE do not normally need to pay capital gains tax or personal income tax. However, as of January 1st 2018, retail traders may have to pay a 5% VAT charge to brokerages. Fortunately, most providers list any associated fees at the sign-up stage.
What Is The Best CFD Trading Platform In The UAE?
The top-rated CFD trading platforms in the UAE include MetaTrader 4 and MetaTrader 5. However, some providers also offer proprietary solutions for a bespoke experience. Most CFD trading platforms today are available on desktop devices and as mobile apps.
Is CFD Trading In The UAE Halal?
CBUAE-regulated brokerage companies in the UAE comply with Sharia laws and offer Islamic swap-free accounts, generally making them halal. This means brokerages do not earn any interest if traders hold positions overnight. It could be worth enquiring with the provider's customer support team to confirm they offer accounts with halal trading options.
Further Reading