Day Trading In Malaysia 2023 – How To Start
Day trading in Malaysia is a popular method of speculating on the financial markets. In 2020, retail investors made big waves on Bursa Malaysia with their participation taking up to 43% of daily trading volumes. Day trading in Malaysia requires a significant amount of dedication as it involves opening and closing multiple positions within one trading day. This article provides a full guide, including how day trading works, how to get started, finding the best broker and local tax considerations.
Top 3 Brokers in Malaysia
Leading forex and CFD broker since 2006, regulated in Ireland, Australia, Canada, Japan, Abu Dhabi, and South Africa. AvaTrade offers multiple trading platforms, including MT4/5, Web Trader, Mobile App, Vanilla options and Social Trading. +1250 Financial Instruments, Educational content and multilanguage customer support active 24/7. 20% Welcome bonus available on allowed countries.

Moneta Markets is a regulated multi-asset broker offering a leading web platform plus MT4 & MT5.

XM.com offers a range of account types and a $5 minimum deposit to appeal to all levels of trader. With 1000+ markets and low variable spreads XM.com provides an excellent trading experience.
Day Trading In Malaysia Explained
Day trading is the method of buying and selling financial instruments within one trading day to benefit from small market movements. This means that investors close any open positions before the end of the day. By not carrying over open positions overnight, investors can avoid incurring fees and additional slippage risks. Each trade requires its own calculations and execution so being successful at day trading in Malaysia can take both time and concentration. Traders must also make quick decisions to execute multiple large trades for a relatively small profit each time.
Malaysia is often described as the crossroad of trade between the East and the West. With an educated population and an expanding economy, Malaysia is a competitive environment for foreign and local investment. Since the easing of restrictions on forex and contracts for difference (CFDs) in 2007, Malaysian residents have shown an increased interest in day trading.
Day traders in Malaysia can speculate on local stocks and forex pairs, like USD/MYR, AUD/MYR and AUD/MYR, and can buy and sell securities in international markets, including indices and cryptocurrencies.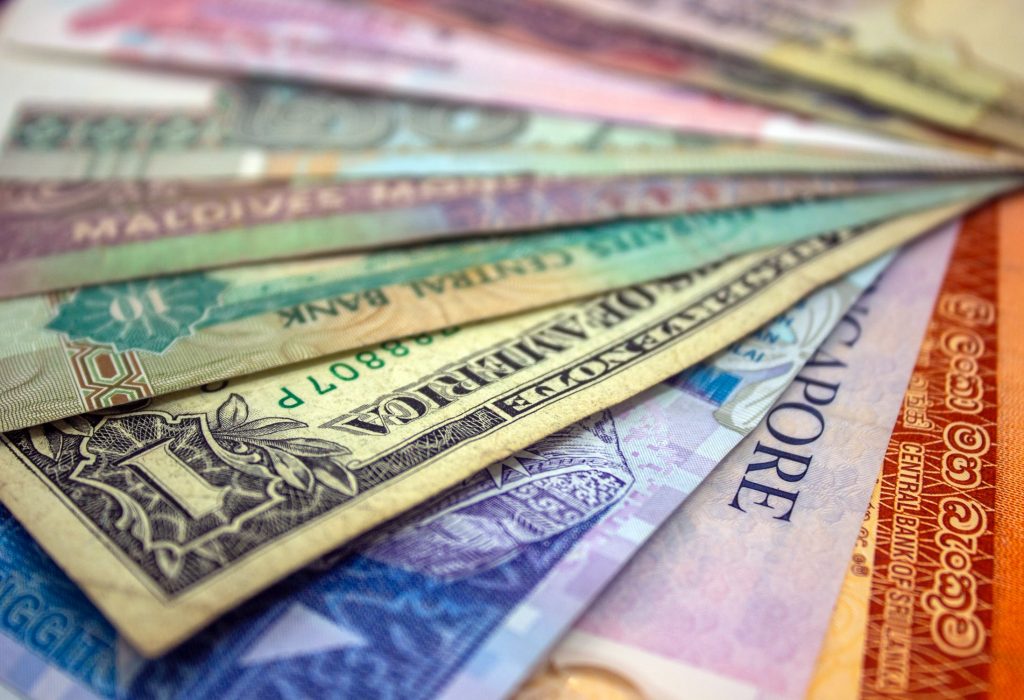 Best Markets For Day Trading In Malaysia
Before choosing your broker and opening positions, you need to decide which market to day trade in Malaysia. Whether a market is a right or wrong choice comes down to personal preference and skill: what takes your interest and how much time and money can you justify investing in this way. Some of the top markets for day trading in Malaysia include:
Stocks & Shares
Day trading stocks in Malaysia is a good place to start as there is a large number and variety of developing company shares available to buy and sell on the Bursa Malaysia stock market, formerly the Kuala Lumpur Stock Exchange (KLSE). It is a fully integrated financial marketplace and exchange that offers a vast range of products including stocks, derivatives, options and futures.
Day trading in Malaysia on company stocks and shares is common practice as investors can avoid extreme overnight price movements which may result from external events. There are several approaches for day trading stocks in Malaysia, such as choosing liquid stocks, finding medium to high volatility company shares and selecting stocks based on business cycles.
Indices
Similar to day trading stocks and shares, indices are limited by market opening hours. When trading indices, you speculate on the performance of a group of shares rather than for a singular company. This provides investors with greater exposure to a bigger portion of the stock market.
Forex
Forex day trading in Malaysia is popular among locals. While any internationally regulated forex broker can accept clients from Malaysia, it is a bonus to hold a Capital Markets Services License (CMSL) from the Securities Commission of Malaysia (SC), the local financial regulatory body.
Malaysian investors commonly trade the Malaysian ringgit against major currencies, such as USD/MYR, GBP/MYR and AUD/MYR.
Cryptocurrencies
Digital currencies are not recognised as legal tender in Malaysia. In January 2014, the Bank Negara Malaysia stated that it did not regulate the operations of Bitcoin. In July 2021, the Malaysian authorities seized more than 1,000 Bitcoin mining rigs and crushed them with a steamroller.
However, crypto day trading in Malaysia is still legal. Crypto market trading hours are 24/7, enabling traders to hold positions overnight at zero extra cost, as well as trade on the weekends.
Contracts For Difference
CFD trading is an emerging market in Malaysia as it is legal regardless of whether you use a local approved broker or a foreign provider. CFD trading in Malaysia is also one of the biggest markets in South East Asia.
A CFD is an agreement between two parties to pay the difference of an asset's price between the open and close positions, allowing users to speculate on the price of an asset without paying full price. CFDs are available on various assets, such as Malaysian stocks, cryptocurrencies, indices, and commodities.
How To Start Day Trading In Malaysia
Open A CDS Account
To get started day trading in Malaysia, you need to open a Central Depository System (CDS) account. This will allow investors to buy and sell shares as well as track their movements. To do this, you need to approach an authorised depository agent, such as a stockbroker, and provide a copy of your ID and 10 Malaysian ringgit (MYR). Your CDS account should be opened simultaneously with your trading account and both are presented to a licensed broker.
Choose A Broker
Choosing your broker is possibly the most important decision when you begin trading, so make sure the one you choose supports day trading in Malaysia. There are many factors to consider when picking a provider:
Markets – Make sure that the broker you choose offers day trading in the Malaysian markets that you're interested in. This is especially key if you want to trade overseas as you may pay to open an account but cannot use it to execute your desired trades.
Accounts In MYR – You can avoid currency conversion fees for trades, deposits and withdrawals by selecting a broker that offers accounts in the Malaysian ringgit (MYR), also unofficially known as the Malaysian dollar.
Platforms – Using a platform that suits your style of trading is key when deciding what broker to choose. Day trading in Malaysia takes a lot of time and dedication, so an easy-to-use interface and efficient software are a must. Safe, trusted platforms with a range of functions for various trader experience levels include MetaTrader 4 (MT4) and cTrader. Brokers whose platforms are available on a mobile app can make day trading in Malaysia even more accessible. Additional features to consider are real-time stock processing, news feeds and technical analysis tools.
Asset Choice – As you are legally able to engage in any form of trading, you should look at brokers that offer a wide range of assets and derivatives. For beginners who are still working out their trading style, choose a broker that offers a bit of everything, such as cryptos, stocks and forex. More experienced investors may want to pick a broker that offers the best deal on their asset of choice.
Regulation – When starting day trading in Malaysia, you should try to choose a licensed broker. Not all providers will be regulated by the Securities Commission Malaysia (SC). Proper regulation will guarantee that your funds are secure and protected if the broker goes bust. If your broker is not regulated by the SC, make sure it is regulated by another appropriate body such as the UK's Financial Conduct Authority (FCA) or the Cyprus Securities and Exchange Commission (CySEC). A list of licensed brokers can be found on the Bursa Malaysia or the SC websites.
Islamic Accounts – There are an array of account options suited to different markets, asset classes and experience levels. Companies regulated by the SC may also offer Islamic accounts, ensuring that you follow sharia law when you hold positions open overnight.
Commissions & Fees – Depending on your trading style, commissions can make a big difference to your bottom line, especially if you are an active trader. Infrequent investors should also be aware of commission costs. Fees are either fixed per trade or taken as percentage commission that can vary depending on the amount you invest and the asset you are trading. The broker may also charge admin fees, currency exchange and deposit and withdrawal fees.
Get A Remisier – If you are new to day trading in Malaysia, you may want to choose a remisier. A remisier is an agent of a stockbroker that will help you place orders such as buying and/or selling stocks according to your preferred price. The broker can usually recommend a remisier for you. Remisiers play an important role on the KLSE or Bursa Malaysia as they increase distribution and provide additional liquidity to the market. They also educate and advise retail investors. However, remisiers receive a commission for each transaction they handle.
Customer  Support – Often overlooked, the level of customer service can make a big impact on your day trading experience. Look for a range of contact options and check customer reviews for how responsive and helpful they are. You may also want to check the languages they speak, you don't want a broker that only offers support for day trading in Bahasa Malaysia if you cannot speak the language.
Open A Position
Once you have opened your Malaysian day trading account, it is time to get started and open your first position on your chosen asset, such as the GBP/MYR. It is wise to keep on top of external market news stories that could inform you as to market day expectations, which may impact prices in your chosen market.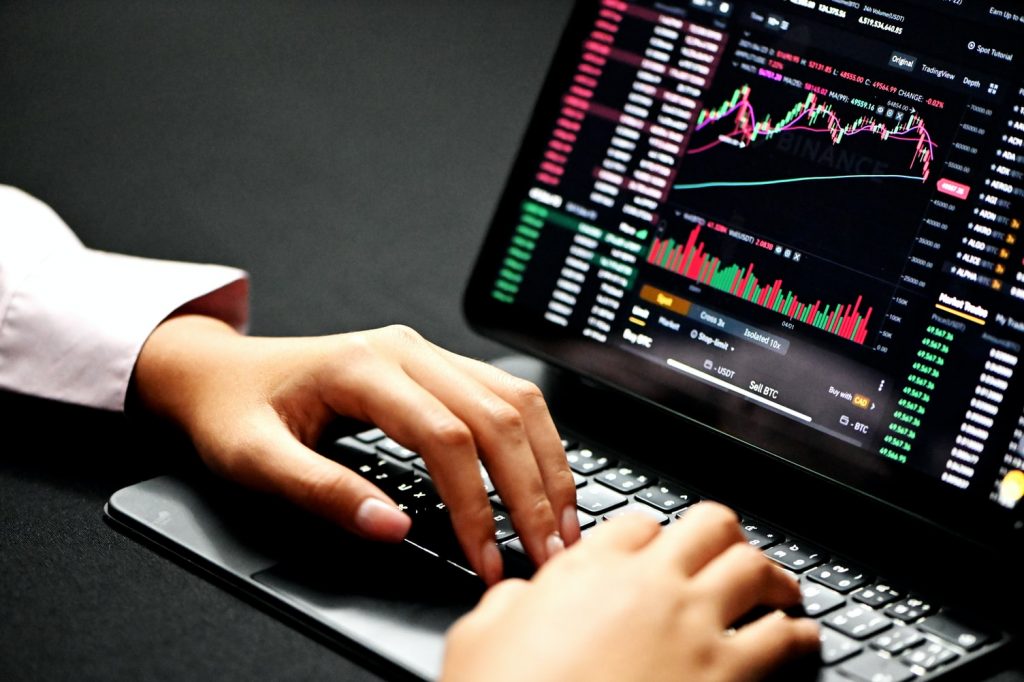 Monitor And Close Your Position(s)
Day trading in Malaysia is an intense and fast-paced style as markets move quickly. Investors wanting to day trade in Malaysia require focus and dedication and should try to remain emotionally unattached to the outcome to avoid making hasty decisions that may conflict with your preplanned exit point and risk tolerance strategy.
As soon as you reach your desired profit target or maximum loss threshold, you should close your position as quickly as possible. If the position has not yet hit your target by the end of the trading day, consider overnight fees and slippage risks into your calculations to help you decide whether or not to keep it open.
A worthwhile tip is to keep a trading diary containing all the details of the positions you opened and subsequently closed during the day, allowing you to identify strengths and drawbacks in your strategy.
Strategies For Day Trading In Malaysia
Day trading in Malaysia is not a strategy, but a style. The only rule around day trading is that you do not hold positions overnight. Otherwise, there is a range of day trading strategies used in Malaysia that can be explored online. Depending on your level of experience, you can choose a strategy that works best for you. Here are some of the most popular:
Scalping – Scalpers make their money with high frequency, low-profit trades. Scalping is a short-term, fast-paced strategy where investors look to close positions as soon as they have become profitable, usually after 5 or 10 seconds. This strategy limits the opportunity for the price to reverse and cause losses. However, scalping requires a disciplined exit policy as losses can quickly eat into smaller profit margins.
Swing Trading – Swing day trading in Malaysia involves an investor taking advantage of market movements, either bullish or bearish, in an attempt to make a profit from price trends.
Trend Trading – This strategy requires an investor to study price directions and then to buy and sell once a trend has been determined. Trend traders usually buy high and sell higher as opposed to the classic Wall Street strategy of buying low and selling high.
It is worth flagging that, in March 2020, the SC and Bursa Malaysia placed a temporary suspension on Intraday Short Selling (IDSS) and intraday short selling by Proprietary Day Traders (PDT Short Sale). The suspension, originally due to expire in February 2021, was extended until 29 August 2021 as part of the regulators' proactive measures to mitigate potential risks arising from heightened volatility and global uncertainties.
Taxes On Day Trading In Malaysia
In Malaysia, only income is subject to tax, which can be up to 26 per cent for retail investors. Conversely, Malaysia does not impose a tax on capital gains on investments or capital assets. The difference between whether a gain is classed as income or capital gains depends on various factors:
Investor Intention – If you bought a share to sell it again shortly after and you regularly buy and sell shares, the gain could be treated as income and would be taxed accordingly. However, if shares were bought to build up investment, the gains may not be subject to income tax. The taxpayer needs to show an attempt at building capital over a long period.
Funding Source – Financing shares with borrowings could be seen as speculation and could bring the gains into income tax.
Holding Period – Shorter holding periods tend to indicate trading for income rather than building capital.
Transaction Frequency – A large frequency of transactions implies investors are capitalising on small market movements to create an income.
There is no specific guidance on tax that has been issued by the Inland Revenue Board on the matter and so those day trading in Malaysia can never be certain whether they will or won't be taxed. However, active crypto traders must declare their gains to be taxed if it is revenue in nature. Tax authorities tend not to tax individual retail investors in Malaysia unless they have been subject to tax audits or investigations.
Keeping a record of your trades is useful for taxation purposes but it is also good practice for personal development. Ultimately, you should seek clarification from a professional tax advisor to ensure your trading actions remain legal. This page does not seek to offer tax advice, merely break down some of the information available.
Final Word On Day Trading In Malaysia
Day trading in Malaysia is a fast-paced style that can potentially generate profits for investors of all levels and abilities. Traders can invest in a range of markets and take positions on some of the world's largest publicly owned companies on the Bursa Malaysia, as well as FX pairs and cryptocurrencies. Get started today by investigating our list of the best day trading brokers and platforms in Malaysia.
FAQs
Is Day Trading Allowed In Malaysia?
Yes, day trading in Malaysia is perfectly legal and a popular investment style. Locals can ensure their funds are safe by trading with a reputable broker that is regulated by SC Malaysia.
What Is The Minimum I Need To Day Trade In Malaysia?
The minimum deposit needed to day trade in Malaysia differs between brokers, sometimes as low as RM100. Most platforms will charge commissions so be sure to consider all additional fees before selecting your broker.
Is Day Trading Taxable In Malaysia?
The question of whether day trading in Malaysia is taxable remains largely unknown as no specific guidance has been issued by the Inland Revenue Board. Ultimately, individual retail investors tend not to be taxed unless they are subject to tax audits or investigations. If you can demonstrate that you are investing to build up capital gains as opposed to benefiting from short-term gains, you may not be taxed.
Who Are The Best Brokers For Day Trading In Malaysia?
UOB Kay Hian is one of the largest brokers in Asia and has a wide range of markets and commissions that are well-suited to day trading in Malaysia and other short-term trading styles. Its web-based trading platform, UTrade, has a variety of trading tools. Other top brokers in Malaysia include AvaTrade, FXTM and Plus500.
Is Day Trading In Malaysia Halal?
There are brokers registered by SC Malaysia that offer users the option to open an Islamic account. These are considered to be Halal as you do not get charged swap fees for holding positions open overnight. Various foreign platforms also offer day trading with Islamic accounts.
Further Reading