Brokers With Low Spreads
Brokers with low spreads are often key to reducing trading costs, especially when carrying out short term trading such as scalping and day trading. Spreads are the difference between the buy and sell price, meaning high volume trading with wide spreads can quickly result in diminished trading capital, regardless of whether you're trading forex, gold or crypto.
In this article, we explain what spreads are, how they are calculated and which factors influence them. We also list the best brokers with low spreads.
Best Brokers With Low Spreads
Forex.com boast a global reputation. Regulated in the UK, EU, US and Canada they offer a huge range of markets, not just forex, and offer tight spreads on a cutting edge platform.

World Forex offers commission-free trading with a $1 minimum deposit and 1:1000 leverage. Digital contracts are also available, offering beginners a straightforward way to speculate on popular financial markets.

AAAFx offers CFD trading in forex, commodities, indices and cryptocurrencies.
Spreads Explained
A spread is the difference between the bid (buy) and ask (sell) price in trading. Often this results in the offer price sitting just above the underlying value and the sell price sitting just below it.
This is usually how brokers make a profit, although some will charge commission instead of or on top of spreads.
Because of this, spreads can quickly cut into trader's available capital, especially when executing a large number of trades.
Calculating Spreads
Spreads are calculated by subtracting the bid price from the ask price.
This difference is measured by small price increments called pips (percentage in points) which is the fourth decimal point of a price (or second if trading forex pairs quoted in JPY).
For example, a forex pair with an ask price of 1.2323 and a bid price of 1.2330 has a spread of 8 pips.
Spreads are the difference between what the market is willing to sell and pay for an asset. If these prices are close, it means buyers and sellers agree on the value of an asset.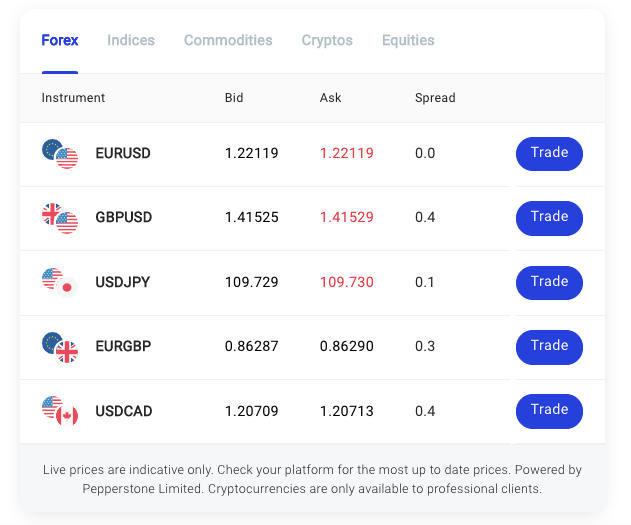 Fixed Vs Variable Spreads
Spreads can be either fixed or variable, with each type offering its own advantages. Fixed spreads allow the trader to develop more predictable strategies as the costs are known upfront.
This is especially useful when scalping, to understand what exit price is required to measure profit or loss. (Check your broker allows scalping prior to trading).
On the other hand, variable spreads can be tighter, especially when the asset is highly liquid.
The best type of spread therefore depends on the trading volume and time of day. Scalpers might choose variable spreads to try and get the best rates at certain points.
However, in volatile times, for example when trading news events, spreads can quickly widen.
Spreads & ECN Brokers
ECN brokers use Electronic Communication Networks to directly match buyers with sellers.
Because ECN brokers can combine prices from multiple market participants, the spreads are often tighter and may be the best bet for traders looking for brokers with very low spreads.
However, they charge a commission to carry out the trade, which is a fixed fee per transaction.
Influences On Spreads
Spreads are affected by several variables:
The broker's markup – this will differ from broker to broker but is not the only thing that should be considered. For example, a broker with tight spreads may also charge high commission fees or have high initial deposit requirements.
Liquidity – a highly liquid asset is easier to buy and sell and will therefore usually have a tighter spread.
Volatility – a highly volatile asset is more difficult to predict, resulting in wider spreads.
Examples of Brokers With Low Spreads
Here we review five of the top regulated brokers with the lowest spreads, across instruments including forex, indices and commodities.
Plus500
Plus500 offers variable spreads. The spreads are tight compared with other leading brokers, at an average of just 0.8 pips for EUR/USD (variable).
Additionally, Plus500 does not charge commission on CFDs, though it does have standard overnight charges, currency conversion rates and account inactivity fees.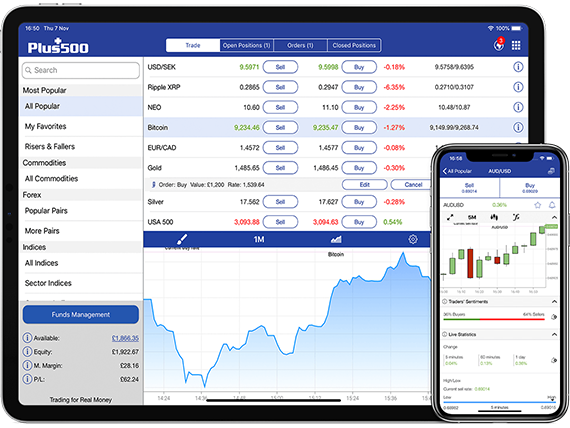 Pepperstone
Pepperstone is an ECN broker offering spreads as low as 0 with their Razor account, though commission fees apply ($0.04 per 0.01 lots for EUR/USD). With the Standard account spreads are wider, but still low versus other leading brokers, with an average of 0.79 pips for EUR/USD and no commission fees.
Overall, Pepperstone is a great broker choice for traders looking to use the leading MT4, MT5 or cTrader platforms, with some of the lowest forex and gold spreads around.

CMC Markets
CMC Markets is a UK based broker that offers low spreads on a wide range of instruments including forex, commodities, stocks and indices. The EUR/USD spread of 0.7 pips is competitive, with commission fees charged on shares only.
There are also no minimum deposit requirements, making CMC Markets an excellent choice for traders looking for FX brokers with low spreads and straightforward account registration.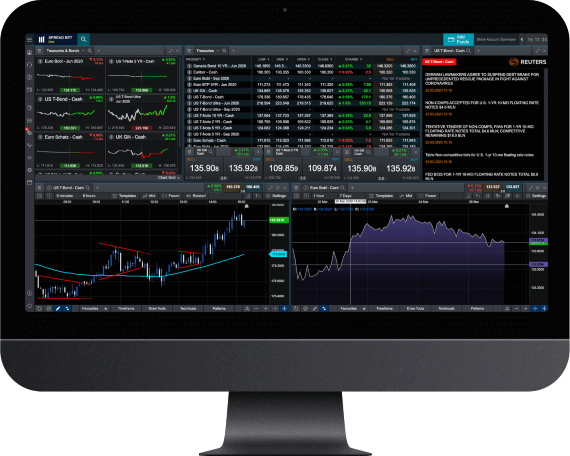 Eightcap
Eightcap is one of the best CFD and forex brokers with low spreads. On EUR/USD, Eightcap offers variable spreads starting from 1 pip with their Standard account, dropping to a minimum spread of 0 with their Raw account. However, commission fees are charged on the Raw account, unlike the Standard account.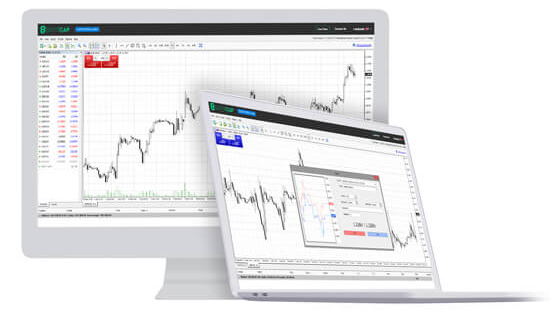 XTB
XTB is one of the best CFD and forex brokers with tight spreads of just 1 pip (fixed) for EUR/USD and equally low spreads on indices such as NASDAQ. However, traders can qualify for even lower spreads with a discount of between 5 and 30% when trading higher volumes.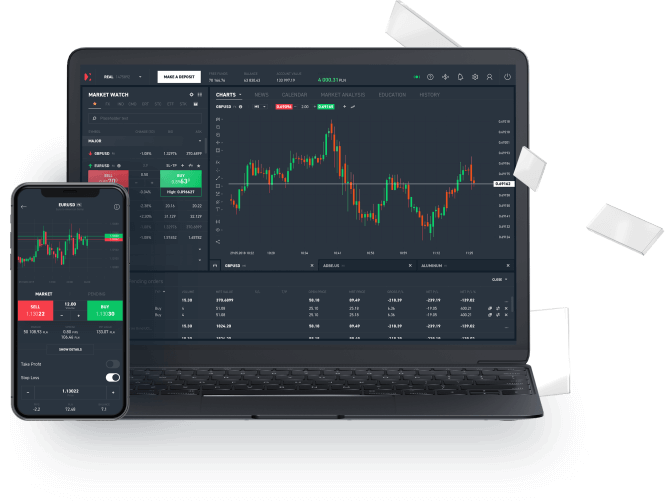 Final Word On Brokers With Low Spreads
Brokers with tight spreads help prevent fees from cutting into trading funds. While many leading brokers offer competitive spreads across a range of instruments, consider whether they are fixed or variable, as well as any commission fees that might be applied on top. The most suitable broker will depend on the time and frequency of the trade, as well as what is being traded.
FAQ
What Is A Broker With Low Spreads?
A broker with low spreads is one that has a small gap between the buy and sell rate. This is often how brokers make a profit though they can charge commission too.
Why Use A Broker With Low Spreads?
Using a broker with low spreads means the costs associated with your trade are lower, and your remaining balance is higher.
Which Brokers Offer The Tightest Spreads On Forex?
CMC Markets offers low variable spreads on forex pairs, while XTB offers some of the tightest fixed spreads. Pepperstone is an ECN broker that offers spreads as low as 0 pips with their Razor account, though this comes with commission fees.
Which Brokers Offer Low Gold Spreads?
The Pepperstone Razor account offers some of the lowest spreads for trading spot gold. Gold can be traded against USD, EUR, AUD, GBP, JPY and CHF.
Which Forex Brokers Offer The Lowest Spreads In Nigeria?
Pepperstone offers low spreads across a range of instruments including forex and accepts customers located in Nigeria.