Day Trading In UAE 2023
Day trading in UAE is a popular method to speculate on the financial markets. As well as accessing international markets, investors can venture on UAE stock exchanges or trade currency pairs with the AED. This guide will cover how to start day trading in the United Arab Emirates, tips for finding the best platform, local tax rules and more.
Top 3 Brokers in the UAE
Day Trading In UAE Explained
Day trading simply classifies any trade that is opened and closed within one trading day, before the market closes. There are numerous intraday strategies to utilise and profit from market moves. Trades can last anywhere between a few minutes to a full day.
Day trading in the United Arab Emirates has become quite popular amongst next-generation investors. Low taxes, access to technology and a wealth of real-time market information have encouraged many individuals to give it a go from the comfort of their own homes.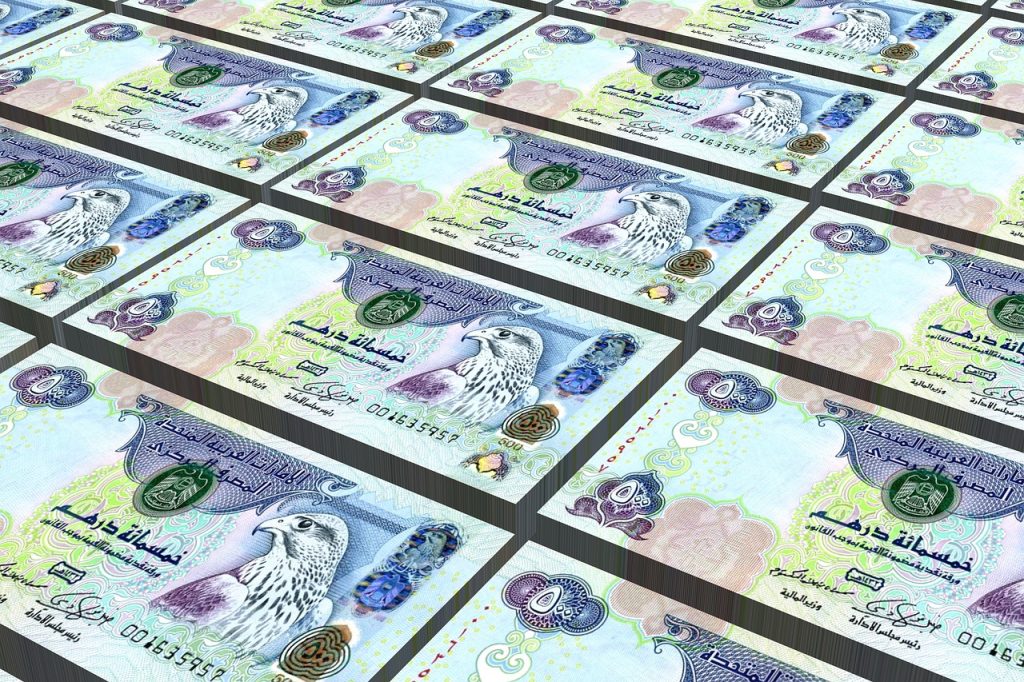 Is Day Trading In UAE Legal?
Day trading in UAE is legal through regulated brokers. All non-banking services must adhere to the laws and regulations of the country and may not offer services without doing so. The Securities Commodities Authority (SCA) of UAE regulates and governs all non-banking financial services including CFD and forex trading. The aim is to offer a stable environment to encourage foreign investments. The Central Bank of UAE also regulates all forex brokers, with the SCA issuing licenses.
Stock Market Trading
Stock market trading is one of the easiest markets to invest in. Individuals must open a trading account with a broker registered with one of the exchanges in Dubai or Abu Dhabi; Dubai Financial Market (DFM), Abu Dhabi Securities Exchange (ADX) or NASDAQ Dubai. All traders, regardless of country of residence, must obtain an Investor Number license (NIN) to trade on DFM and ADX. These can be obtained from the service desks of the exchanges. Required details include an Emirates National ID card or supporting identification documents.
Cryptocurrency Trading
Trading and purchasing digital currency is legal in the UAE. Regulation of cryptocurrencies in the UAE is authorised by the Financial Services Regulatory Authority (FSRA). Businesses must have a crypto license to legally offer such services to consumers, which requires an application to the Dubai Multi Commodities Centre (DMCC).
How To Start Day Trading In UAE
Choose A Broker
Before you start your journey day trading in UAE, it is important to find a suitable broker. There are several things to consider, including:
Regulation – The Securities Commodities Authority (SCA) of UAE regulates and governs all non-banking financial services. Check your broker has the required authorisation before opening a live account.
Mobile Application – As technology in UAE is advanced, mobile apps are vital for connecting traders to live pricing fluctuations throughout market trading hours. Integrate alert notifications so you can manage positions while on the go.
Local Currency – Not all trading brokers will support the United Arab Emirates Dirham as an account base currency. You may have to exchange local currency to USD, EUR or GBP to fund a day trading account, which can be expensive.
Range Of Markets – The best brokers for day trading in UAE will offer a range of tradeable assets in one interface plus local access to DFM, NASDAQ Dubai and ADX stocks. Consider the assets you are interested in and follow any influences that can cause price movements.
Fees – While several of the top day trading brokers in the UAE do not charge a commission to enter or exit a trade, they may mark up their spreads, so be sure to thoroughly research. Beyond spreads and commissions, you should consider other fees such as deposits/withdrawals, account maintenance and inactivity charges when comparing brokers
Trading Platforms And Tools – The most popular trading platforms offered by global brokers include the industry-established MetaTrader 4 and MetaTrader 5. Brokers for day trading in UAE may also offer proprietary terminals. Ensure reliable trading tools like technical indicators and customisable charts are integrated to support forecasting and price analysis. Educational features or local trading advice could also be beneficial.
Deposits And Withdrawals – Minimum deposit requirements, payment methods and limits vary by broker and account type. Look out for those that offer well-known payment gateways in the UAE such as Telr and PayFort, or accessible methods such as credit/debit cards, bank transfers, and electronic payments.
Demo Accounts – Utilise demo accounts to understand platform features and practice trading strategies with virtual funds before opening a live account and risking personal capital.
Some of the best day trading brokers available in the UAE include IQ Option, eToro, and AvaTrade.
Open A Position
Once you have chosen the asset you wish to trade, it is time to open a position. You should analyse the market to identify and understand those with the most profit potential. Many brokers provide analysis tools to help with this. For example, you could use historical pricing data to understand previous stock market trends on the NASDAQ Dubai exchange.
There are also many online forum pages with peer-to-peer reviews of day trading experiences in the UAE. You could open a position on an asset like the AED/USD, go short if you think the asset will decrease in price, or go long if you think it will increase.
Monitor A Position
Day trading in UAE is a short-term strategy, requiring focus. Keep an eye on economic, social and environmental news and events that could cause short-term market fluctuations. Local and international market influences can result in sudden short-term volatility.
Minimise Risk
You can utilise leverage to enhance profit potential and set stop orders to limit losses. Try not to make emotionally charged decisions and stick to your planned exit strategy.
Close A Position
Once you have reached your anticipated profit or maximised your loss threshold, exit the position. Many UAE brokers allow users to close positions via mobile and desktop devices. The outcome of your day trade will be reflected in your account balance. It may be useful to keep a note of your day trading results to help with future trading strategies.
Day Trading Strategies
There are several day trading techniques and strategies that you could use. Remember, successful day trading in UAE relies on accurate and digestible data in formats like charts and graphs. Some of the most regularly used strategies include:
Scalping
Scalping is a short-term strategy that involves taking small but frequent profits, exiting positions as soon as they become profitable to reduce the risk of market reversals. This strategy requires specific exit strategies as losses can build up very quickly.
Swing Trading
This involves taking advantage of short-term price movements. Swing day trading in UAE assumes price patterns won't follow directional trends. Instead, the strategy involves looking to make capital gains from the periodic upward and downward movements that occur over a timeframe.
Momentum
This strategy is popular amongst beginners. It relies on acting upon news sources and identifying trending price shifts. Simply hold a position until you see signs of setback. You must stay in touch with the news and company earnings announcements as these can cause rapid volatility.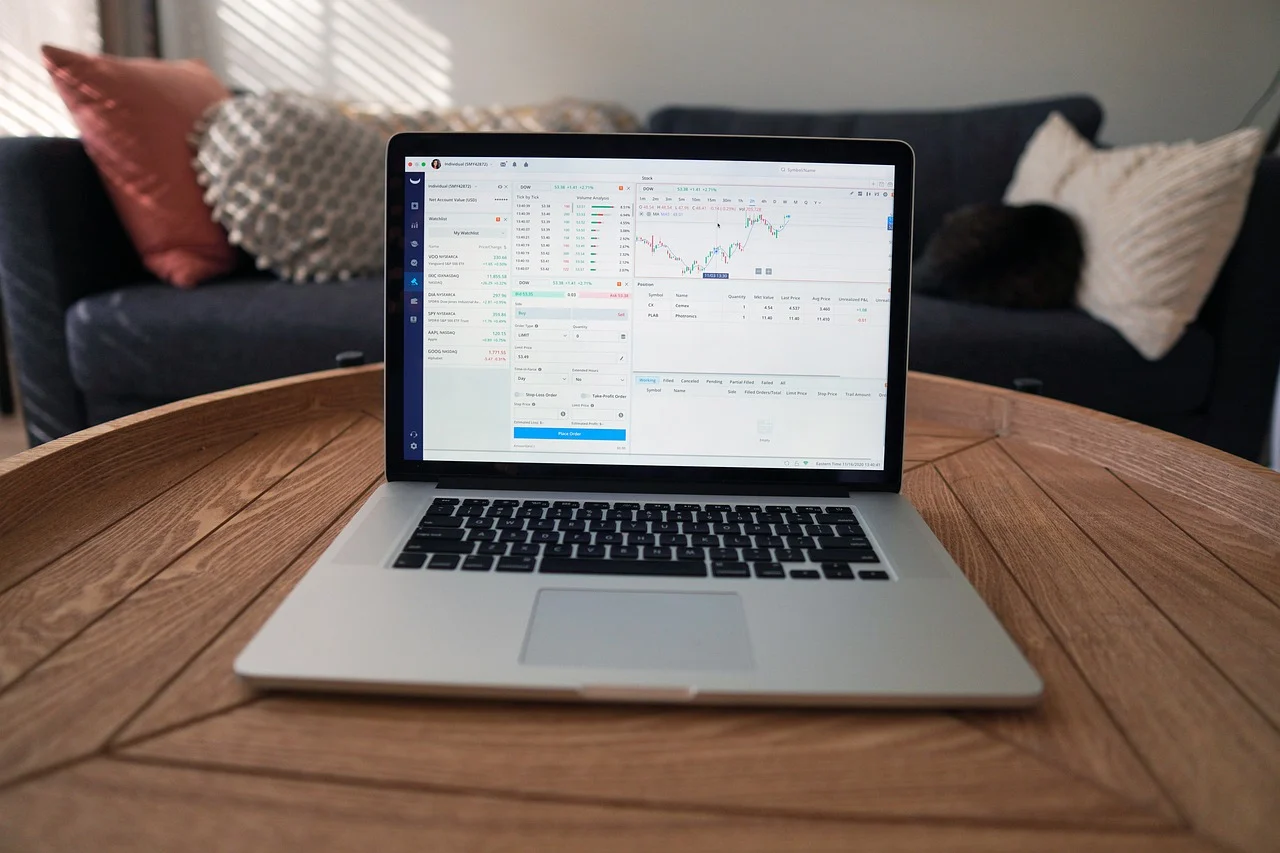 Day Trading Taxes
It is an investor's responsibility to take care of personal tax responsibilities when day trading in UAE. There is no personal income tax in the UAE, which means individuals do not generally have to pay taxes on any income. However, if you are trading from another residency, on a UAE-based broker, taxes may apply. You should consult a local financial or tax specialist for detailed advice on the legal aspects of trading.
Final Word On Day Trading In UAE
Day trading in UAE offers an exciting and fast-paced environment for new and existing traders. It is an ideal setting to start your day trading journey with the benefits of no personal income tax and strict enough regulations to protect your funds and reduce the risk of scams. International brokers can be used but we would always recommend choosing one with industry-recognised oversight.
FAQ
What Is Day Trading In UAE?
Day trading categorises any trade that is opened and closed within one trading day, before markets close. Trades can last anywhere between a few minutes and a full day and they involve price speculation on various asset classes, such as stocks, commodities, forex and futures.
Is Day Trading Legal In The UAE?
Yes, day trading is legal in The United Arab Emirates (UAE). Non-banking financial services are regulated by The Securities Commodities Authority (SCA) of UAE, which includes all brokers.
What Is The Best Day Trading Platform In UAE?
The best platform for day trading in UAE is solely down to personal discretion. Every investor has their own needs, strategies and approaches and each platform caters differently to these. Popular choices include one of the MetaQuotes platforms or cTrader, though many brokers will provide their own proprietary software option.
Do Brokers Have To Be Regulated In UAE?
Yes, all brokers registered within the United Arab Emirates must adhere to regulatory guidance. The Securities Commodities Authority (SCA) of UAE regulates and governs all non-banking financial services including CFD and forex trading. The Central Bank of UAE also regulates all forex brokers, with SCA issuing licenses.
How Do I Start Day Trading In UAE?
The first step would be to find a regulated broker that offers access to markets of interest. Use our guide for key things to consider. You are then ready to fund a live trading account and open a position. Decide your strategy, risk prevention methods and desired profit threshold before entering a trade.
Do I Need To Pay Tax For Day Trading In The UAE?
There are no personal income tax requirements in the UAE which mean residents do not have to pay taxes on any income. Non-residents may have applicable taxes based on profits. You should check with a local tax consultant to understand what this means before opening an account.
Further Reading