Best Swing Trading Brokers


Written By
Yesmin Begum
Yesmin is an investment writer and data analyst. She covers a wide range of topics in the retail investing space, from online brokers and trading platforms to the latest trends in the financial markets. Yesmin studied Economics at university.


Edited By
Michael MacKenzie
Michael is a freelance writer and editor with over a decade in journalism and publishing. His niche lies in editing and fact-checking content in the financial services sector, with a focus on online brokers and trading platforms. Michael previously reported on politics and economics in the Middle East and edits books for established publishers.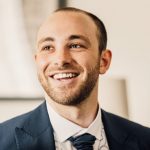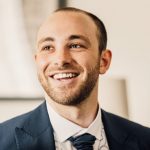 Fact Checked By
James Barra
James is an investment writer with a background in financial services. He has worked as a management consultant, where he delivered large-scale operational transformational programmes at some of Europe's biggest banks. James authors, edits and fact-checks content for a series of investing websites.
Swing traders aim to profit from short-to-medium-term price movements in financial markets. Our team has reviewed hundreds of platforms to bring you our pick of the best swing trading brokers, considering:
The minimum deposit
The fees for swing traders
The offering of investments
The platforms and research tools
The safety and regulation
Best Brokers for Swing Trading 2023
Following our analysis, these 5 swing trading accounts stand out as the best:
Top 3 Broker Comparison
Comparing Swing Trading Brokers
These are the key considerations we took into account to compile a list of the best swing trading brokers:
Minimum Deposit
The top brokers for swing traders offer a low minimum deposit.
Signing up with a broker that has a low starting investment reduces the entry barrier, especially for beginners.
We consider anything below $500 accessible for the majority of traders, though many platforms have much lower starting deposits and some even have no account minimums.
OANDA has no minimum deposit and offers excellent conditions for swing traders.
Fees for Swing Traders
Swing traders are fairly active, so we favor low-cost brokers to help protect profit margins.
The key things our team looked for are tight spreads and low commissions. It is also important to consider non-investing fees such as deposit and withdrawal charges, inactivity penalties, plus fees to access advanced market research tools to support decision-making.
Importantly, our tests have taught us that the cheapest brokers are not always the best, so we weigh the costs against the quality of the accounts, tools and order execution.
Webull offers very low fees with zero commissions, no inactivity fee and free stocks when you sign up.
Offering of Investments
Diversification is important for swing traders, so we prefer online brokers that offer a broad selection of asset classes.
One of the benefits of swing trading is the ability to hold multiple positions across different markets and sectors, thereby reducing the impact of negative price movements in individual positions. As a result, we looked for brokers that offer opportunities on a range of assets, from stocks and commodities to forex and cryptocurrencies.
eToro offers more than 5,000 instruments spanning a large suite of asset classes, including stocks, indices and ETFs.
Platforms and Research Tools
The best swing trading brokers offer easy-to-use platforms with sophisticated tools.
Swing traders typically use a combination of technical and fundamental analysis to identify potential trades, so we searched for brokers with interactive charts, technical indicators, news streams, data on companies, and financial calendars.
Two of the most popular platforms with swing traders are MetaTrader 4 (MT4) and MetaTrader 5 (MT5). These offer comprehensive technical analysis features, including indicators and drawing tools, enabling swing traders to identify entry and exit points. They also support automated investing through Expert Advisors (EAs).
TradingView is another great option for swing traders, with powerful charts, real-time news, screeners and alerts. This is our top pick for charting software.

Vantage supports MT4, MT5 and TradingView on desktop, web and mobile devices.
Safety and Regulation
Safety is a key consideration and the easiest way to discern a credible broker is through regulatory oversight.
Swing trading with a well-regulated broker will help protect your funds while ensuring the brokerage operates ethically. Our experts always check a broker's regulatory credentials as part of the review process.
Trustworthy brokers are regulated by credible financial agencies, such as the UK Financial Conduct Authority (FCA), the Australian Securities & Investments Commission (ASIC) and the Cyprus Securities & Exchange Commission (CySEC).
CMC Markets is authorized by several respected regulators, including the FCA and ASIC.
FAQ
What Is A Swing Trading Broker?
A swing trading broker is an intermediary that enables retail investors to speculate on short-to-medium-term price fluctuations in financial markets with the aim of making a profit.
The top swing trading brokers offer accessible accounts with low fees, excellent charting platforms and market research, plus access to a range of asset classes, such as stocks, commodities and forex.
Which Brokers Do Swing Traders Use?
We have listed the best brokers for swing traders. Our team considered several factors during testing, including the minimum deposit, fees for swing traders, the investment offering, plus the quality of the platform and research tools. We also evaluated firms' regulatory status and account safeguards.
What Is The Best Swing Trading Platform?
TradingView is the best platform for swing trading in our view. We found it easy to use during our tests and it offers excellent tools for swing traders, including 14 charting types, 100+ technical indicators, news feeds, fundamental research, screeners, alerts and more.
Other excellent and widely available platforms for swing traders are MetaTrader 4 and MetaTrader 5.
How Much Money Do I Need To Open A Swing Trading Account?
This will depend on the brokerage, but most good swing trading brokers have a minimum investment of less than $500. Some firms even have no account minimum, such as OANDA and Webull, making them a good option for new swing traders and those with less starting capital.
Article Sources
The writing and editorial team at DayTrading.com use credible sources to support their work. These include government agencies, white papers, research institutes, and engagement with industry professionals. Content is written free from bias and is fact-checked where appropriate. Learn more about why you can trust DayTrading.com