Day Trading In South Africa 2023
Day trading in South Africa is big business. As well as major international markets, traders can speculate on South African stocks and the JSE index, plus currency pairs with the ZAR. In this guide to day trading in South Africa, we list the best brokers and platforms while covering off local tax rules and our tips for success. Find out how to start day trading in South Africa today.
Top 3 Brokers in South Africa
We have reviewed over 450 brokers and these have been identified as the top 3 for online trading:
Best online brokers in South Africa
How Day Trading In South Africa Works
Day trading is the process of buying and selling securities within a single trading day. Positions are held from a few seconds up to several hours, with orders closed by the end of the trading session. The aim is to capitalise on small price fluctuations with some investors taking hundreds of positions each day.
Day trading in South Africa is popular with aspiring investors and seasoned traders. The excitement and the opportunity to learn about emerging financial markets is a draw for many. South African day traders can speculate on local stocks and forex pairs or they can buy and sell securities in international markets, including on US indices and cryptocurrencies like Bitcoin.
Is Day Trading In South Africa Legal?
It is completely legal to day trade in South Africa, according to the Financial Sector Conduct Authority (FSCA). This agency regulates the forex and CFD markets, licensing brokerage firms to operate in South Africa under their restrictions. South African residents may also trade forex CFDs and other financial instruments using offshore firms that are not regulated by the FSCA.
That being said, it is illegal to physically purchase foreign currencies (spot forex trading) from an online retail brokerage. South Africans must exchange their currencies through licensed banking institutions and foreign exchange companies. The primary purpose of these regulations is to prevent money laundering through the largest financial market in the world.
It is also illegal to speculate against the South African Rand (ZAR), though South Africans can freely day trade any other securities and derivatives they wish.
Best Markets For Day Trading In South Africa
It's worth getting your head around the top financial markets that lend themselves to day trading in South Africa. Ultimately it will depend on individual preference, but the key markets are:
Stocks – Equities can be easily influenced by news announcements and geopolitical factors, making them suitable for day trading strategies. Consider whether you want to day trade local stocks on the JSE, for example, Naspers, Prosus and BHP Billiton. Alternatively, do you want to take positions on huge global brands, such as Amazon, Tesla or Facebook?
Indices – Local day traders may want to use leveraged derivative products to speculate on the Johannesburg Stock Exchange. But equally, South African traders can also use CFDs to make predictions on the outlook of other major indices, such as the NASDAQ in the US and the FTSE in the UK.
Forex – With a daily turnover of more than $6.6 trillion, the FX market offers serious liquidity and ample volatility. South African day traders may want to leverage their local knowledge to take positions on the USD/ZAR, EUR/ZAR, AUD/ZAR or GBP/ZAR. Alternatively, day traders may want to speculate on major FX pairs, such as the USD/EUR, USD/JPY, GBP/USD and USD/CHF.
Commodities – Energies like oil, precious metals like silver and gold, plus softs like wheat and corn, are all popular with active day traders. With a wealth of information available online and a huge demand globally for these products, prices can fluctuate, offering opportunities for switched-on day traders.
Cryptocurrencies – As well as the traditional financial markets listed above, some investors interested in day trading in South Africa may want to consider digital currencies. Bitcoin, Ripple and Ethereum are just some of the big players, but there is a whole host of emerging altcoins that experience serious volatility.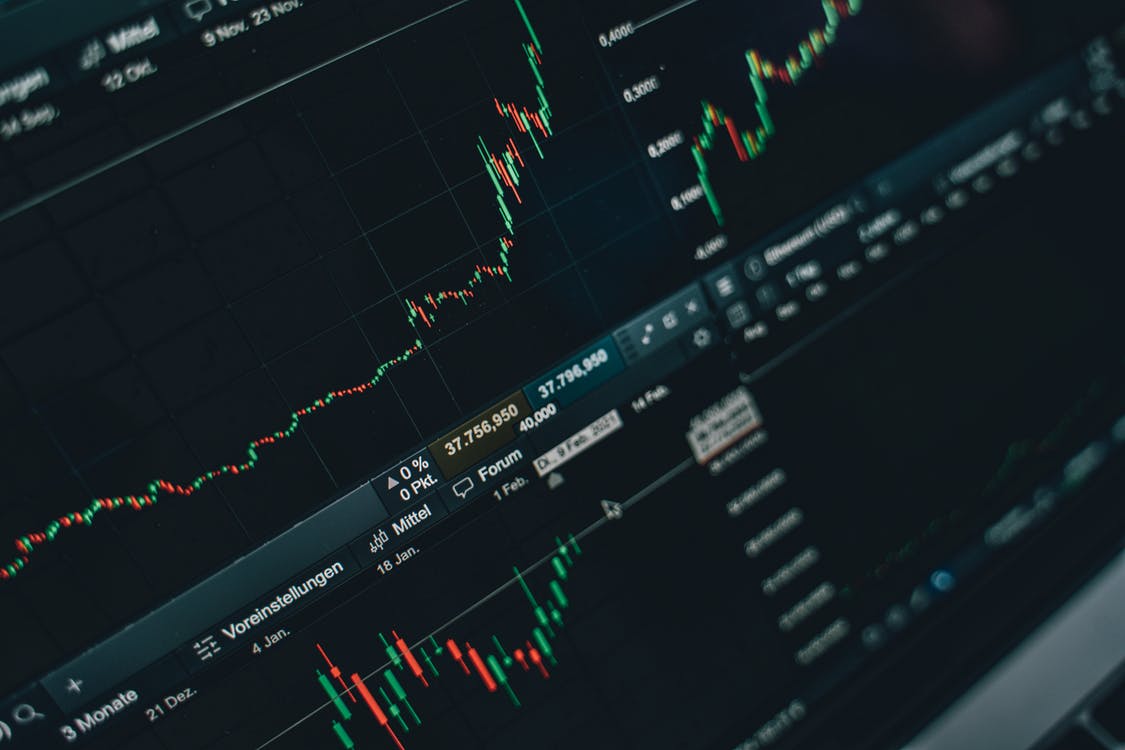 How To Start Day Trading In South Africa
Use our step-by-step guide below to get started day trading in South Africa.
1. Choose A Broker
This is one of the most important decisions you'll make. The broker's platform and trading software will be your gateway to the financial markets. From your desktop or mobile device, you'll be able to execute instant and pending orders, implement automated day trading bots, and manage your portfolio.
Aside from being user-friendly and reliable, you'll also want a day trading broker in South Africa that offers competitive fees. Most brokers make their money through a spread and/or a commission.
The best platforms offer forex spreads on major pairs that are less than 2 pips. Our table of the best day trading brokers in South Africa includes those with competitive prices.
What day trading products does the broker offer? CFDs are a good place to start because you don't own the underlying asset and leverage can be used to take larger positions. Many of the top day trading brokers in South Africa offer CFDs on key financial markets.
For beginners, it's also worth checking the training tools on offer. If you want to speculate on international markets, what educational materials, podcasts, courses and tutorials do they offer to help you get up to speed?
Finally, is the broker regulated in South Africa by the FSCA? Some of the top platforms follow licensing guidelines from the FSCA which helps to prevent scams and protect retail day traders. If the broker isn't regulated locally, do they hold a license with a reputable international regulator instead, such as the Cyprus Securities & Exchange Commission (CySEC)?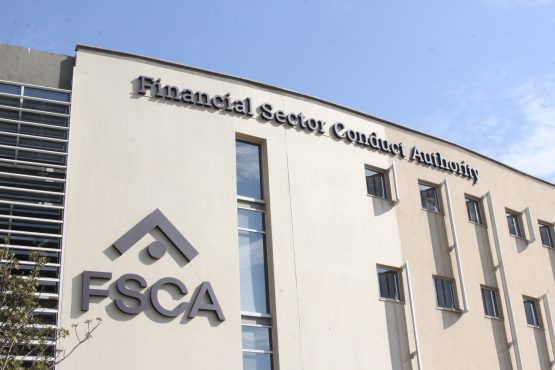 2. Have A Plan
Before you start day trading in South Africa, you need to think through your approach. For example, what are your price targets, what risk management techniques will you use?
Also, what strategies do you intend to deploy and will you use technical or fundamental analysis? It's worth getting a plan down on paper.
This will let you analyse your performance and make changes where needed. And remember, profits are not guaranteed when day trading in South Africa. The financial markets are extremely volatile.
3. Open A Position
Once you have opened a day trading account and have a strategy, you can take a position on your chosen asset, such as the USD/ZAR. Many of the best day trading brokers in South Africa let you enter and exit positions on desktop and mobile devices. Also, consider where you place any loss and limit orders.
4. Monitor & Close
Day trading is fast-paced and markets move quickly, so you'll need to keep a close eye on your position. With that said, try not to be drawn into making any emotionally driven decisions. Don't let fear or greed interfere with your strategy.
When you've reached your desired price target or loss threshold, exit the position. You should see the outcome of your trade realised in your account balance.
Strategies For Day Trading In South Africa
There are myriad day trading techniques that you can use for short term financial speculation in South Africa. Strategies range in complexity, manual labour and efficacy, so try to test out any new ones or refinements on a demo account before risking real money on it.
Momentum Trading
A popular strategy for beginners to day trading in South Africa, momentum trading uses fundamental, rather than technical, analysis to identify positions. This approach involves using financial news, economic releases and fiscal reports to find big trends to get involved in. Momentum traders would then exit their position once they see signs of reversal.
Scalping
Day trading in South Africa with a scalping strategy involves making a very large number of short-lived, high volume trades with low individual returns. Scalping works off the assumption that holding positions for long times is what causes losses, so scalpers exit trades almost as soon as they move in the desired direction, so there is less chance of a reversal.
Swing Trading
Swing trading takes advantage of medium-term price fluctuations and entails identifying a trend, be it bearish or bullish, and waiting for a reversal. Investors then repeatedly go long and short, taking advantage of the periodic nature of the financial markets.
Day Trading Taxes In South Africa
Before you start day trading in South Africa, it's worth being aware of any tax obligations. The South African Revenue Service (SARS) has a number of rules that apply to traders generating profits from the financial markets.
Any capital flowing through brokers based in South Africa will be visible to the SARS. However, if you open a day trading account with an offshore platform, then things aren't always as clear cut. The key thing to note is that the SARS is interested in where the trader is based, not the broker.
So whether you hold a live day trading account with a local broker or an offshore provider, you may still need to pay taxes on earnings. It could be worth speaking to a local tax advisor before you start day trading, particularly if you earn a salary through another income source.
They can provide guidance as to what extent you can offset losses and which earnings thresholds apply to your trading situation.
Final Word On Day Trading In South Africa
Day trading in South Africa offers a fast-paced environment for aspiring investors. Traders can take positions on some of the world's largest publicly owned companies as well as local equities, forex pairs, commodities and major cryptocurrencies. Use our list of the day trading brokers and platforms in South Africa to get started today.
FAQs
Is It Mandatory For Brokers To Be Regulated In South Africa?
South African day trading brokers should be regulated by the Financial Sector Conduct Authority (FSCA). Despite this, many brokers that are regulated offshore or are not authorised by any regulator at all, offer their services to South African citizens. Traders should do their due diligence and weigh up the risks of trading with an unregulated broker.
Do I Need To Pay Taxes On Day Trading In South Africa?
The South African Revenue Service (SARS) has visibility of revenue moving through regulated brokers. It is likely that if you make substantial profits, you will be subject to taxation. Consult a tax expert if you are unsure.
Is Day Trading Legal In South Africa?
Yes, day trading is legal in South Africa and is one of the most popular investing strategies. As long as you abide by the anti-money laundering regulations, the practice is permitted by the country's regulator.
Can I Day Trade Forex in South Africa?
Yes, day trading forex is popular in South Africa and available at most of the top brokers. There are also a number of other assets available, including commodities, stocks and cryptocurrencies.
What Is The Minimum I Need To Day Trade In South Africa?
The minimum deposit amount varies by day trading broker. On average, around 100 – 200 USD (approximately 1,500 – 3,000 ZAR) is required to open an account. However, some brokers allow smaller minimum deposits of as little as 5 USD.
Further Reading