Brokers With ZAR Accounts
Brokers with ZAR accounts are a great option for investors from South Africa looking to deposit, trade and withdraw in their local currency. But are they better than USD or EUR accounts? And are they suitable for everyone? We list the best online brokers with ZAR accounts and explain how they work to help you get started.
Brokers With ZAR Accounts
ZAR Accounts Explained
All brokers with ZAR accounts essentially offer a live trading account where South African Rand is the base currency.
The Rand consists of 100 cents and is known by the symbol 'R'. It is one of the leading currencies in Africa and is popular with traders all over the world. But whilst a regular feature in forex pairs, ZAR accounts have piqued interest owing to their competitive rates, low payment thresholds and ease of use when making deposits and withdrawals.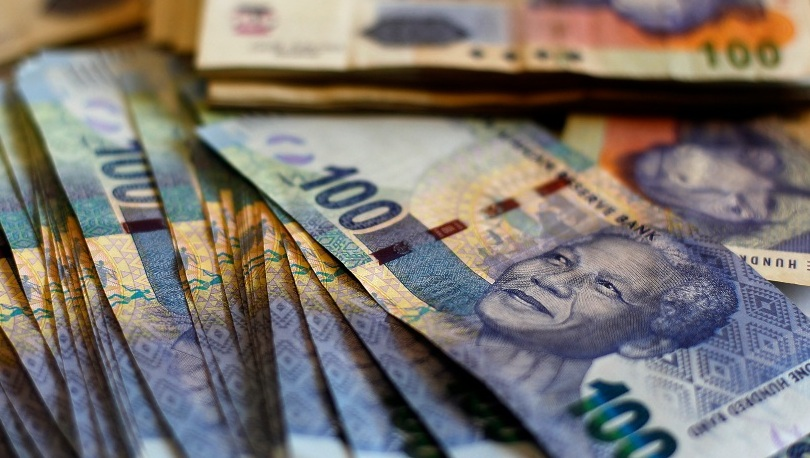 Of course, not all forex and stock brokers that accept South African Rand as the base currency offer the same perks and trading conditions. As a result, it's important to compare options before you start trading.
Benefits Of Brokers With ZAR Accounts
There are several reasons to start trading with a ZAR account:
Account holders don't have to pay currency conversion fees if they wish to trade in Rand
ZAR accounts tend to come with lower deposit requirements making them a good option for beginners
For traders from South Africa, funding accounts in Rand tends to be quicker, safer and more convenient because funds are kept in local banks
Brokers with ZAR accounts typically require the support of large South African banks so platforms that do offer them are usually well-regulated by the FSCA
ZAR accounts generally offer lower risk per pip. This is because account holders are less affected by the exchange rate risk associated with other major currencies
Clients can still access major financial markets in a range of countries, from the NASDAQ (NAS100) in the US to the FTSE (FTSE100) in the UK
Should You Open A ZAR Account?
South African Traders
If you're a South African citizen, a ZAR-based account has a lot to offer. Users can make quick, safe and convenient deposits and withdrawals while avoiding currency conversion fees that typically range from 7% to 10%. Brokers with ZAR accounts also usually rely on large banking institutions to facilitate payments, meaning that capital is in relatively secure hands.
International Traders
If you're not a South African citizen, a USD, EUR or GBP account may be a better option. With that said, if you regularly use the Rand, including trading it on the forex market, then you may still get value from opening a ZAR account. It can help cut costs and facilitate hassle-free forex trading.

Unfortunately, not every international broker offers ZAR accounts. This scarcity is largely due to reduced liquidity vs more established currencies. Still, check out our list of brokers with ZAR accounts for the best options.
Final Word On Brokers With ZAR Accounts
If you're an active trader based in South Africa, it probably makes sense to open a ZAR account. It will make funding trading positions straightforward and often fee-free. For international traders, online brokers with a ZAR account could still be a good option if you regularly trade the currency. Check out our list of the best Brokers with ZAR accounts to get started.
FAQ
What Is A ZAR Account?
A ZAR account is a trading account that operates with Rand as its base currency. The Rand (ZAR) is the currency of South Africa and regularly features in popular forex pairs.
Can I Open A ZAR Account If I Am Not A South African Citizen?
You do not need to be a South African citizen to open a ZAR account. With that said, accounts are few and far between versus accounts in USD or EUR. Whilst several international brokers do offer ZAR accounts, most are local brokers aimed at traders from South Africa.
What Are The Benefits Of Brokers With ZAR Accounts?
The primary benefit of opening an account with Rand as the base currency is that they facilitate fast and cost-effective payments to and from trading accounts. Local traders won't need to pay currency conversion fees and brokers that offer ZAR accounts tend to accept lower minimum deposits.
How Can I Open A ZAR Account?
The first step is to find a broker that offers a ZAR trading account. Once you've checked they offer the tools and market access you need to make your strategy a success, follow the sign-up process on their website. Most trading platforms will require basic contact details and proof of ID before you can open positions.
Which South African Brokers Offer ZAR Accounts?
Whilst there are a number of local brokers that offer ZAR accounts, Khwezi Trade stands out for its strong reputation and product offering. Clients can access a wide range of assets, tools and resources. Check out our Khwezi review for more details.