Solana
Solana, tipped to be one of the major crypto successors to Ethereum, has generated huge buzz since its emergence into the market in 2017. The blockchain is one of the fastest programmable networks operating in the market today. Efficient, secure and growing – it's worth having an understanding of what Solana has to offer, especially when it comes to your trading portfolio. This review will break it all down; starting with the fundamentals of cryptocurrency trading, analysis and forecasts. We'll also explore the merits and limitations of the Solana platform in addition to its price, growth and activity. Check out our list below of the top-rank brokers offering Solana trading today or read on for more details.
Solana Explained
Solana operates on a public blockchain ledger. It is a decentralized system that uses a proof of history method to authorise transactions, in contrast to Bitcoin, which uses proof of work (PoW). Proof of history allows the network to create historical records that prove that an action took place at a specific time, it functions much like a cryptographic time stamp. This system facilitates the tracking and ordering of events, which in turn permits high throughput and efficiency, with lower energy consumption across the network. The proof of history blockchain model also carries a lower carbon footprint as it does not require crypto mining.
Solana processes transactions quickly but just how fast but is fast? Well, the system hosts 200 physically distinct nodes that can process more than 50,000 transactions per second (TPS). For context, Ethereum is able to process 15 – 45 TPS and Visa handles around 1,700 TPS.


The blockchain's native crypto is also called Solana and is traded under the symbol, SOL. For the end-user or customer, Solana can be used to interact with various decentralised applications (dapps). Most of these operate within finance, though other applications in gaming and artwork are possible. With an increasing number of brokers integrating the network, Solana presents an exciting opportunity for traders.
Solana Crypto Background
The Solana platform was launched in 2017 by founder and current owner Anatoly Yakovenko. Prior to Solana, developer Yakovenko led operating systems at Qualcomm and teams at Dropbox and Mesosphere. The company's headquarters are located in the San Francisco Bay area.
The crypto platform has backing from big investors including leading global organisations: Apple, Intel, Google, Microsoft and many more. While its history isn't extensive, it remains free of any major crashes or calamities. The current live value, 24-hour trading volume and highest ever price of Solana can be found online using websites like CoinGecko and TradingView. You can also find many crypto trading pairs, ideas and charts online.
The cryptocurrency SOL is available to trade worldwide, from the USA to India. However, some applications and brokers will have geographical restrictions, so ensure that you have checked those out ahead of signing up.
The SOL Token
The native token to the Solana crypto ecosystem is the SOL. The total quantity of tokens in circulation is around 26 million, with a max supply of 489 million. This limit to the number of coins is in place to maintain scarcity and bolster demand.
The SOL token has two primary functions:
Pass to nodes within the Solana cluster in exchange for running on-chain programs or validating outputs
Staking is supported, earning additional rewards for block validation
Perform micropayments, known as lamports
As a currency, Solana's price can be traded much like any other, including AUD, GBP, USD, INR and cryptocurrencies like Litecoin and Tether.
Solana Wallets
If you want to be able to send, receive and interact with Solana on the blockchain, you will need to create a crypto wallet to store your tokens.
A crypto wallet is essentially a storage device that holds a collection of keys used to track ownership of cryptocurrencies. Wallets can take a number of forms: a file on your computer, an app, a post-it note or a specialised hardware wallet. Different wallet solutions offer different approaches to security and signing transactions. Solana supports many wallet types, so you can find the one that works for you.
For most users, an app or web wallet is recommended as these provide the most familiar user experience. More experienced developers may want to opt for a command-line wallet.
What Do l Need To Start Trading Solana?
There are a series of steps you'll need to take before you can trade Solana, these include:
Price – First things first, you need to know what the price of the crypto is. Head to a broker or charting tool that can provide you with this information.
Broker – Pick a broker. With so many available, this might take a bit of time but it is an important step. Ensure you evaluate your options thoroughly. We have compiled a list of our best recommended Solana brokers and exchanges here, as well as a complete guide to comparing and selecting a broker, here.
Capital – Ensure that you have some capital to invest. How much may depend on step two as some brokers set their own minimum requirements. However, if you are just starting out, a smaller sum is advisable. Only put on the line what you can afford to lose. There are no guarantees in crypto trading.
Strategy – Any successful trader is backed by a good strategy. It should be robust and you must stick to it, no matter how tempting it might be to diverge in a particular scenario. A good strategy will always have an effective risk-management component to mitigate losses.
Trade – Once you are set up, you are ready to start trading the crypto! Make the most of the tools on offer. Read the charts, graphs and analyses and stay up to date with market trends, forecasts and expert advice.
Solana Top Tips
As trading assets, all cryptocurrencies are considered very volatile. There is significant uncertainty surrounding their future, meaning they carry a lot of risk. Whilst some may see the fluctuations crypto values as a warning sign, others will see an opportunity. As with any investment, we recommend that you only trade what you can afford and always implement effective risk management strategies.
For more information, public forums and websites are great sources of information. There are several crypto focused information websites like CoinMarketCap and BscScan's token tracker, which runs its own news and insights platform called Medium. You could also check out new SOL publications like their roadmap or the "Solana: a new architecture for a high-performance blockchain" whitepaper.
Should I Buy Or Sell SOL?
Is the crypto worth it? If you're hoping to make a quick buck, this may not be the investment for you. It might, however, be a good long-term option. As with any prospective investment, ensure you have done the research. Compare it to other options, level your expectations and stay up to date with the latest updates, developments and news.
Given that Solana is a relatively new crypto in the market today, we do not have the luxury of past performance to offer insight. However, it does have the benefit of an experienced senior leadership team and significant investment. There are currently over 400 known projects in operation on the network, including Serum and Chain Link, which provides some reassurance.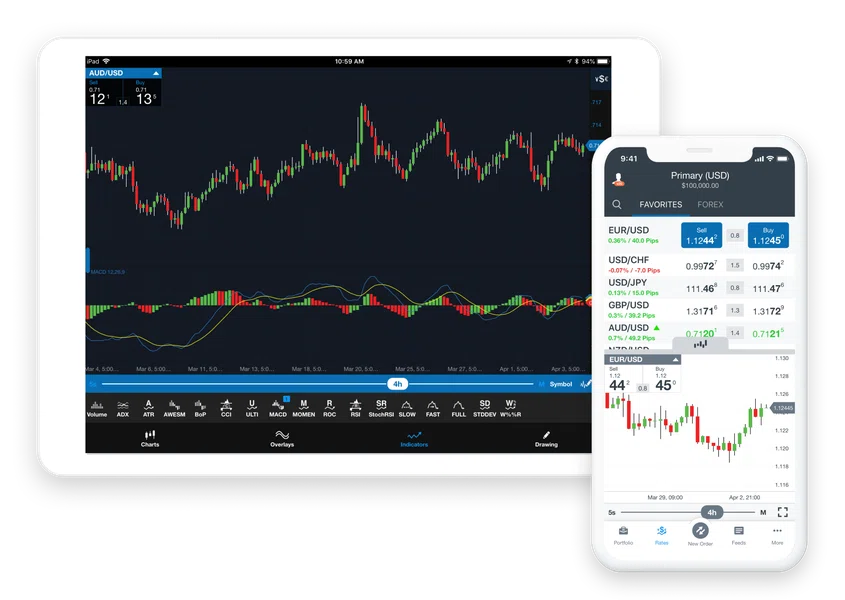 Risks
With crypto, as with any emerging technology, there are risks. No expert in the world could accurately make a price prediction or outlook and tell you exactly where cryptocurrency will be at the end of 2021, let alone in 2022, 2025 or 2030. However, what we can say is that blockchain technology is continuously evolving, becoming faster, more efficient and safer ecosystems that are redefining parameters. At this moment in time, the future of cryptocurrency trading and technology is very exciting.
That being said, adoption still remains a massive obstacle. It is only when this technology becomes fully integrated into society that its forecasted value will be realised.
Final Word On Solana Trading
Solana is definitely a crypto network to watch. With the backing of leading names in technology, it looks set to rival even the biggest names in crypto, including Bitcoin and Ethereum. The future looks bright for the platform. Its reduced environmental impact in addition to its speed, efficiency and reliability means that we will surely be keeping an eye on it and you probably should too.
In terms of trading, an increasing number of apps are not only supported by the crypto network but offer SOL as a cryptocurrency to trade. Keep in mind that not all will, so be sure to check ahead of opening a live account.
Furthermore, the crypto platform supports additional projects that could be of real interest to traders. Burnt Finance, for example, is a project launched by Solana that aims to be the first fully decentralised auction protocol on the blockchain. With a growing global interest in NFTs, it could be one to watch. Solana's future is dependent on its ability to continue to evolve and adapt to market demands and projects such as this suggest they are doing so.
FAQs
Is Solana A Cryptocurrency?
Solana is both the name of the blockchain system and the tradeable cryptocurrency coin. Solana's ticker is SOL and is the system's native cryptocurrency.
Is Solana Trading On Coinbase?
Solana Cryptocurrency Belongs To Which Country?
Solana is a decentralised protocol that does not fall within the jurisdiction of any particular country or government. As such, it belongs to no country and people can buy and sell the tokens across the world. There are several notable exchanges in the UK, the US, India and beyond that all support its usage.
Is Solana A Good Investment?
This depends on your objectives and how much faith you have in cryptocurrencies and the Solana blockchain. As with all investments, there are risks involved, so ensure you think through your options thoroughly. If you are keen on sustainability, Solana has a significantly lower carbon footprint than most major cryptos thanks to its proof of history validation model.
How And Where Can I Buy And Sell Solana?
In order to trade SOL, you will need to create a live trading account with a relevant broker, marketplace or exchange. Not every platform will facilitate SOL trading, but lots will. eToro, EightCap, FxPro and Jump Trading are some examples of those that do. It is also worth doing a comprehensive comparison between brokers to ensure you are selecting the best one, check out the signals, charts, graphs and quote pricing offered.