Best Options Brokers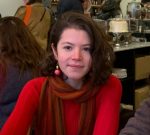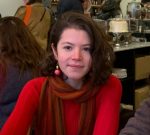 Written By
Pip Sears
Pip is a writer and investor. She has traded multiple asset classes and evaluated a long list of CFD and forex brokers. Pip has a degree from the University of Bristol.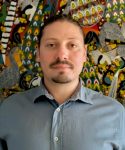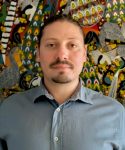 Edited By
Michael MacKenzie
Michael is a freelance writer and editor with over a decade in journalism and publishing. His niche lies in editing and fact-checking content in the financial services sector, with a focus on online brokers and trading platforms. Michael previously reported on politics and economics in the Middle East and edits books for established publishers.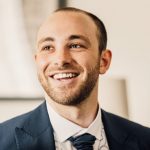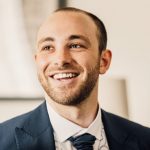 Fact Checked By
James Barra
James is an investment writer with a background in financial services. He has worked as a management consultant, where he delivered large-scale operational transformational programmes at some of the world's biggest banks. James also has a passion for the retail investing landscape, from finding the best trading brokers to navigating the latest market trends. He authors, edits and fact-checks content for a series of investing websites.
Options are derivative contracts that give you the right to buy or sell an underlying asset at a certain price on or before a set date. As well as allowing investors and companies to hedge against price swings, options contracts are a popular way to speculate on market movements and can be used as tradeable assets in their own right.
Our experts have evaluated and compared dozens of options brokers. To find the best brokers for options trading, we considered:
The commission on options contracts
The markets you can trade
The quality of the options trading platform 
The leverage and margin rates available
The broker's regulatory status and reputation
List of Best Options Brokers 2023
These are the 5 best options brokers based on our tests:
Top 3 Broker Comparison
Best Options Brokers For Beginners
These 3 options brokers are best for new traders with a low minimum deposit, a beginner-friendly platform and free education:
Best Options Brokers For Active Traders
These 3 options brokers are best for active traders with competitive fees, advanced tools and perks for high-volume traders:
AvaTrade
Cheapest Options Brokers
These 3 options brokers offer commission-free trading with no hidden charges:
Best Options Trading Platforms
These 3 options brokers offer the best platforms with a user-friendly interface, reliable order execution and sophisticated analysis tools:
AvaTrade
Plus500
What To Look For In An Options Broker
To compile a list of the best brokers for options, we considered several key factors:
Low Commissions On Options Contracts
Most brokers charge a per-contract fee for options trading. To find the cheapest options brokers, we compared the commission per contract, which typically comes in at around $0.65 per contract. We also look for firms that offer discounts for high-volume traders.
Alongside direct trading fees, we consider non-investing charges. These can take the form of market data fees, regulatory charges, deposit and withdrawal fees, and inactivity penalties. Together, this gives us an objective view of the overall pricing.
A Range Of Tradable Markets
Options contracts can be traded on a range of underlying markets, from stocks and bonds to commodities and currencies. Importantly, the best brokers offer an array of options instruments, allowing traders to build a diverse portfolio.
We compare the underlying markets available to find the options brokers with the greatest breadth and depth in their product portfolio.
Regulated With A Good Reputation
Our team places the highest priority on safety so we always recommend picking an options broker that is regulated by a top-tier financial body. Using a regulated broker to trade options will help protect you from scams and provide security for your funds.
We verify the regulatory status of all the options brokers we review. To do this, we check the broker's license number (often found at the bottom of the brokerage's website) on the regulator's register to confirm they are authorized and which countries they are allowed to accept options traders from.
Only regulated and trustworthy firms make our list of the best options brokers.
High-Quality Platform
The platform is your window to the financial markets and the tool where you can analyze instruments and execute trades. As a result, choosing a reliable, efficient and powerful platform is important.
Our team test the options platform available where possible, either by downloading the desktop software, opening the web trader, or using the mobile app. The key things we look for are a well-designed and easy-to-use interface, rich charting and analysis tools, and straightforward order management.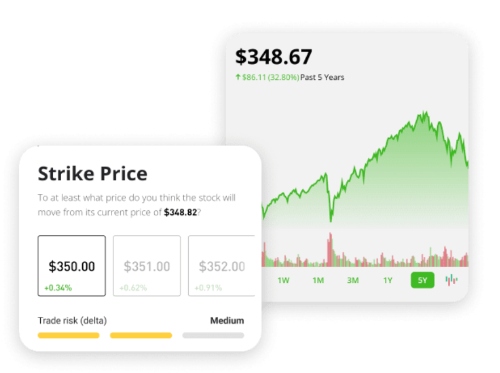 Margin
While some investors trade options with a cash account, many use a margin account so they can increase their buying power and prospective profits in return for a modest outlay.
Our team compare the margin requirements set by brokers, that is the funds or securities that must be deposited in your account as collateral. We also consider the cost of trading on margin, which is typically a percentage charge based on the amount you borrow.
Our Methodology

To find the best options brokers, our team spend thousands of hours each year, testing, comparing and rating firms.

The categories with the largest weighting in our options broker rankings are the fee per contract, the range of underlying assets, the quality of platforms, margin rates, and the firm's regulatory credentials and safety record.

Our team also factor in the overall trading experience during the evaluation process to inform the final rating we assign to each options broker.
FAQ
Which Is The Best Options Broker?
We have compiled a list of the best options brokers in 2023. These are the 5 top options trading platforms based on our experts' findings.
What Is An Options Broker?
Options brokers give traders the ability to trade options contracts on the markets they support, such as US stocks. These derivative contracts give you the right to buy or sell the underlying asset for a set price on or by a certain date.
Article Sources
The writing and editorial team at DayTrading.com use credible sources to support their work. These include government agencies, white papers, research institutes, and engagement with industry professionals. Content is written free from bias and is fact-checked where appropriate. Learn more about why you can trust DayTrading.com