Professional Forex Traders
The professional forex trader needs sophisticated tools and a reliable broker. Yet most retail investors don't get there on their own. Training courses, mentors and online coaches can help provide advice, tips and secrets in the quest for that big salary.
In this guide, we explore how to become a professional forex trader, including platforms, strategies and psychology. We also list the best brokers for professional forex investors in 2023.
Forex Brokers for Professional Traders
What is a Professional Forex Trader?
Professional traders in forex aim to generate profits by speculating on the currency market, for example, the USD/EUR, EUR/GBP and USD/JPY pairs. A couple of distinctions separate the professionals from the beginners. Firstly, the earnings of a professional are likely to be larger and the trader's primary source of income. Also, professionals' psychology and trading tools are usually more advanced than those employed by beginners.
It's worth pointing out that some online brokers also have specific requirements that investors must meet to qualify for a professional forex trading account. These usually involve demonstrating financial experience, investing considerable sums and agreeing to waiver certain retail protections, such as leverage limits and negative balance protection.

How to Become a Professional Forex Trader
Now that we've covered what a professional forex trader is, what steps do you need to take to become one?
1. Set Realistic Goals
Professionals set achievable and quantifiable goals. For example, make a 15% return on investment, generate $25,000 in profit, or gain 50 pips a week. With that said, key objectives should be set over the longer-term, such as a year, as performance and income will vary from month to month.
Key characteristics of a professional forex trader also include being realistic. They know they won't generate a salary in the millions if they have a few thousand to invest, even with leverage. They also ensure the size of their trades reflect how much they're willing to lose, keeping a handle on overall risk exposure.
Once you have clear objectives, you can look at the strategies and tools you'll need.
2. Test Strategies
Being a professional forex trader requires the use of carefully refined strategies. But a common misconception is that professionals only use complex techniques. In fact, many serious incomes use simple systems, including those below.
Technical Trading
To become a professional, your technical analysis needs to be excellent. Most top performers focus on price pattern analysis to identify and capitalize on market trends. However, people often ask, "do you really need to use indicators?" Some professionals believe indicators overcomplicate charts and decision-making. Instead, pros try to minimize distractions, focusing only on those alerts and tools they need.
Fundamental Trading
Those asking, 'how do professionals trade?' may be surprised to hear that many don't heavily rely on market news. Yes, fundamental news can steer price, but the challenge is predicting when the market will react and to what extent. For this reason, lots of pros use fundamental analysis to complement their technical analysis.
A good example of this is considering the impact of major geopolitical events, such as the 2022 Russia-Ukraine war on the value of the Ruble. The RUB dropped by around 30% in the space of a few days. Equally, the COVID-19 pandemic had a dramatic impact on currency markets. Some professional forex investors successfully pivoted trading strategies to take account of market events.
Automated Trading
Many professional retail forex traders rely on automated algorithms. These systems are often flexible enough to adapt to sharp market fluctuations. They also allow investors to monitor and execute positions around the clock, freeing up time to focus on other areas.
For further guidance on strategies, see here.
3. Never Stop Learning
The life of a professional forex trader doesn't need to be a lonely one. Most utilize the resources around them. That might be getting tips from those in their network or from social copy platforms. It could also mean reading books and getting coaching from a mentor.
Mentors & Coaches
Professional advice through an online coach or mentor can be helpful. Many choose to do it alone, making the same mistakes repeatedly. Whereas if you hire a professional forex trader, errors are often quickly spotted and bad habits coached out of you. Basically, the right mentor can shorten your journey to becoming a successful professional trader.
The problem is there are a host of online mentors and coaches parading as experienced investors and educators. So, what should you look for when hiring a professional forex trading mentor?
Trading plan – The best online coaches and mentors will build a plan that meets your investment objectives, risk appetite, and lifestyle requirements.
Personalized training – A good forex mentor will respect your trading style. They should also tailor their coaching to help cultivate the right mindset.
Ongoing support – You're understandably going to have a lot of questions. Avoid coaches who only offer a few minutes of their time and are unavailable to answer questions.
Safe space – One of the benefits of seeking professional forex advice is the opportunity to practice trades in a safe space. A suitable mentor will also have live demo indicators and strategies to help improve your performance.
Professional Forex Trader Courses
Online courses can also be an effective way to learn from experienced forex professionals. But with so many courses available, what are the key characteristics to look for?
Up-to-date – Training should teach you about the latest technical advancements in trading tools and platforms.
Engaging content – The best online forex courses keep users engaged. Demonstrations in real-time and an opportunity to ask questions will help keep a course lively.
Professionally led – An online trading academy will often use a library of professional forex traders to deliver their content. Look for courses with enthusiastic and passionate instructors.
Quality, not quantity – If part 1 of a course is littered with basic mistakes and technical issues, it's likely a substandard program. You'll learn more from a few high-quality sessions than hundreds of hours of mediocre content.
Outcome – Make sure the course provides the outcome you're seeking. For example, are you after certification, a place to test new techniques, or do you want to interview professionals about which indicators and tools to use?
Platforms for Forex Professionals
The professional forex trader is acutely aware of the importance of choosing a top trading platform. As your gateway to the currency market, the platform's suite of tools, market coverage, and reliability can contribute to overall performance. And when margins are slim, every edge counts.
Today the aspiring professional forex trader has multiple platforms to choose from, some of which are listed below. Please note that these are general platform tips – all traders need to research and choose a platform that suits their needs individually.
MetaTrader 4
The MetaTrader 4 (MT4) system is the most popular choice among forex professionals. The customizable platform and comprehensive repertoire of tools make it a fantastic option. The software is home to over 2,000 custom indicators, one-click trading, nine different time-frames, economic calendars, plus real-time market news.
However, the industry-leading platform for forex does have some drawbacks. Firstly, some professionals believe it's slower than other options. Also, some brokers offer wider spreads on the MT4 system vs. their primary platform.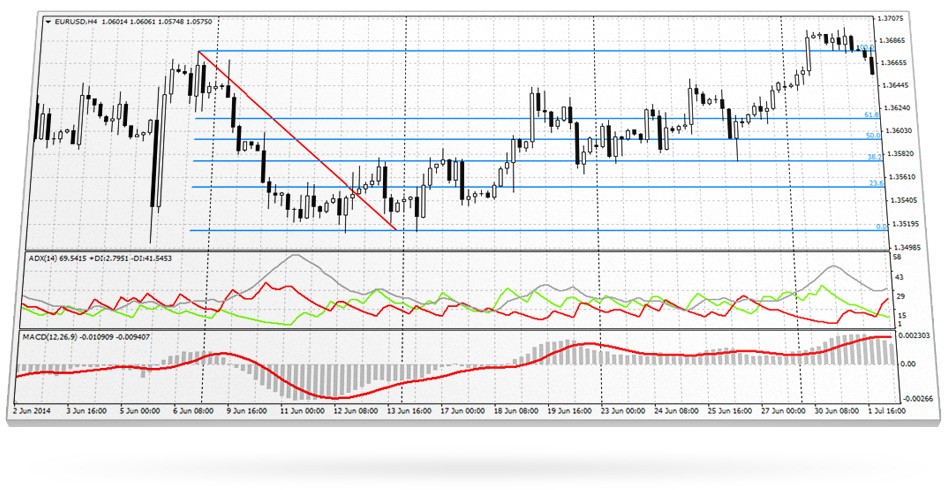 Trading Station
The Trading Station platform from FXCM is another top provider for retail forex professionals. The system offers advanced charting capabilities, a breadth of indicators, and trade automation. The platform is available via web or to download on desktop and mobile devices.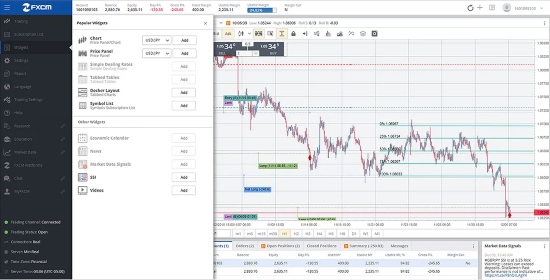 ZuluTrade
The ZuluTrade platform is a good option for strategies that use automated investing. It's also an active social platform, meaning you can interact and copy the indicators and strategies used by retail forex professionals from around the world.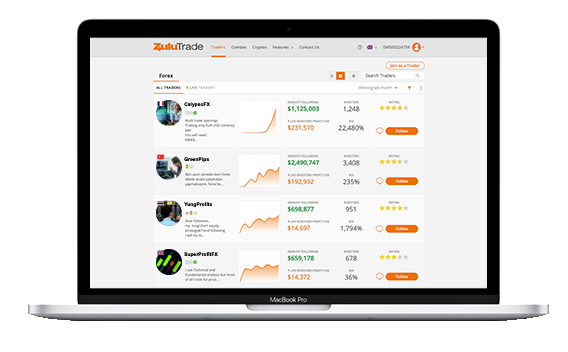 NinjaTrader
The NinjaTrader platform offers customization through its Strategy Builder. The Market Analyser and Market Replay trading tools also allow you to test strategies on recent market data. The powerful and user-friendly platform will meet the needs of most professional traders.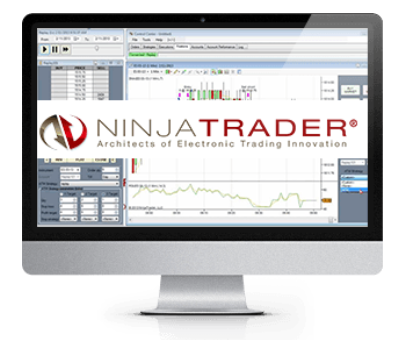 For more information on what forex brokers and platforms to use, see here.
Professional Account Requirements
Some forex brokers provide a professional account. For traders to have access, they usually must meet at least two of the criteria. Depending on the platform, they can include:
Savings and investments over $500k or annual income over $100k
A specific amount of trades – usually averaging at $500k in a quarter
Employment, a relevant degree, or the necessary experience in the financial sector
There are advantages for the trader who passes. The list of benefits varies but often includes: access to tight spreads, no commission, a personal account manager, faster customer support, higher margin, increased withdrawal limits, bonuses, lower fees, a more advanced trading platform, invites to special events, and much more.
Professional Forex Trader Psychology
One of the distinguishing characteristics of a professional forex trader is their mindset. Often, you'll find the top performers share similar traits:
Awareness – Pros can, to a certain degree, measure how perceptions are influencing market trends.
Confidence – The professional retail trader in forex dares to operate differently, testing and developing innovative investing techniques.
Risk control – Professionals understand the risks and rewards of each trade – consistently utilizing risk management alerts and tools to mitigate losses.
Discipline – Regardless of whether you're a professional stock or forex swing trader, high performers recognize when strategies aren't working and won't bow to emotional triggers, such as fear or greed.
While the professional mindset may come naturally to some, it usually takes years of training and experience.
Resources
Some other resources professional traders may choose to use can be:
News – Subscriptions to news websites or papers help the pros stay in touch with the global events which influence the forex market.
Demo accounts – Many brokers provide access to practice accounts. Professional traders use them to test their strategies and run experiments.
Trading journals – Experienced traders employ this invaluable tool to understand the factors that influence their success rates. They note why they decided to invest, time of day, the trading psychology when they invested, etc.
Certified education – Some prefer to take a more traditional approach by enlisting in a university course and earning a formal degree. These traders often are interested in getting employed and progressing their careers. According to Indeed Salaries, the typical base salary for a foreign currency trader is $91,749 per year.
Funded accounts – They are a great resource if you want to become a professional forex trader but do not want to risk any of your money. Some programs such as FTMO and Fidelcrest provide a set amount of funds every month investors can use to trade. Usually, they have training, courses, and coaching. The profit share sits at 50-90%, which means if you generate $1000 profit, $500 – $900 is yours. Seasoned traders can use this opportunity to boost their income, especially if they have the skill but not the funds.
How Much Does A Professional Forex Trader Make?
The income earned by professional forex traders varies, and a consistent salary is rare. Earnings one month may be several thousand US dollars, while you may see no profits at all next month. With that said, many aim to make a 20% profit over the year.
How much a retail trader makes also depends on the capital at their disposal. For example, a 20% return on a $50,000 pot will give you $10,000 in profit, while a 20% profit on $200,000 would give you $40,000.
Final Thoughts on Becoming a Professional Forex Trader
Professional forex traders never stop learning – exploring new strategies and platforms, investing time in online training and courses, as well as developing a robust mindset. If you are trying to find out how to become a professional forex trader and secure that big salary, use this article for directions.
FAQs
What Is A Professional Forex Trader?
A professional forex trader gets their income from trading on the currency market. In contrast to beginners, earnings from the FX market tend to be the primary source of income for professionals.
How Much Do Professional Forex Traders Make?
How much professional retail forex traders make varies. Successful pros may aim for a 20% return on their capital, but plenty of professionals will actually lose money. The more capital professional forex traders have to invest, the greater the profit potential.
How Long Does It Take To Become A Professional Forex Trader?
How long it takes to become a professional forex trader varies between individuals. For some it may take several months, for others it will take many years. However, professional forex traders never stop learning. They are continually looking to develop trading strategies and tools to test on the markets.
How Do I Become A Professional Forex Trader?
To become a professional forex trader you need to follow a number of steps. Firstly, you need to set realistic profit objectives depending on the amount of capital and time you have to dedicate. You then need to learn and test strategies to find a style that works for you, potentially with the help of online coaches and social trading platforms. The top pros also sign up for the best brokers to ensure they have excellent platforms and tools at their disposal.
What Brokers Do Professional Forex Traders Use?
Professional retail forex traders may use any number of brokers, depending on individual preference. Oanda, IG, FxPro, and IC Markets are just some of the popular options. See our list of the best forex brokers.