Ellevest Review 2022


Traders in United States welcome
Ellevest is an inclusive and representation-focused financial services company with robo advisors, portfolio management, wealth advisory and insurance services.
Risk Warning – Your capital is at risk
Ellevest is a robo advisor and digital investment platform. Exclusive membership subscriptions with the banking company are designed to achieve individual financial goals with bespoke, personalised savings plans. This 2022 review will cover how the service creates investment portfolios to build personal wealth, before exploring review membership options, banking, how to open a savings account and presenting an Ellevest debit card review.
Ellevest Headlines
"A financial company built by women, for women"
Ellevest is an established financial robo advisor service, recognised since its founding year in 2008. The company's mission statement is to get more money into the hands of women and other individuals underrepresented because of their gender identity. The firm aims to provide users with the tools to create personal financial self-care.
Ellevest co-founder and CEO, Sallie Krawcheck, created the business after years in the financial services industry. The idea was developed from the realisation that the trading and investing industry was primarily run by and aimed towards men. Together with a leadership team and a board of directors, the company was created to unleash women's financial power and help them take control of their financial growth. In 2021 the company hit $1 billion in assets under management (AUM) with an estimated annual revenue of over $15 million. Company headquarters are located in New York, from which they provide services to US residents only.
Trading Platform & Products
The digital investing platform utilises tailored financial advice for women with real-life examples in the data model like gender-specific salaries, typical retirement recommendations and education history earnings. Salary curves are based on data from the US Current Population Survey. The two primary services available are:
Ellevest Membership
The Ellevest Membership service can be accessed by a user-friendly mobile app, available for free download to iOS and Android devices from the relevant app stores. Features include:
Online workshops
Weekly newsletters
Savings progress reports
Retirement planning tools
Full personalisation options
Interactive quizzes and tests
Debit card transaction history
Personalised investment plans
Investment algorithm analysis tools
Ellevest Private Wealth Management
This service provides access to an experienced financial advisor and investment managers. It is designed for high-value private wealth investors with personal funding of $1 million+. The team can create personalised financial planning services, with coaching and impact investing guidance. Ellevest does not currently offer a mobile app for private wealth clients. These accounts can be accessed via the website on desktop devices or as a mobile-friendly option.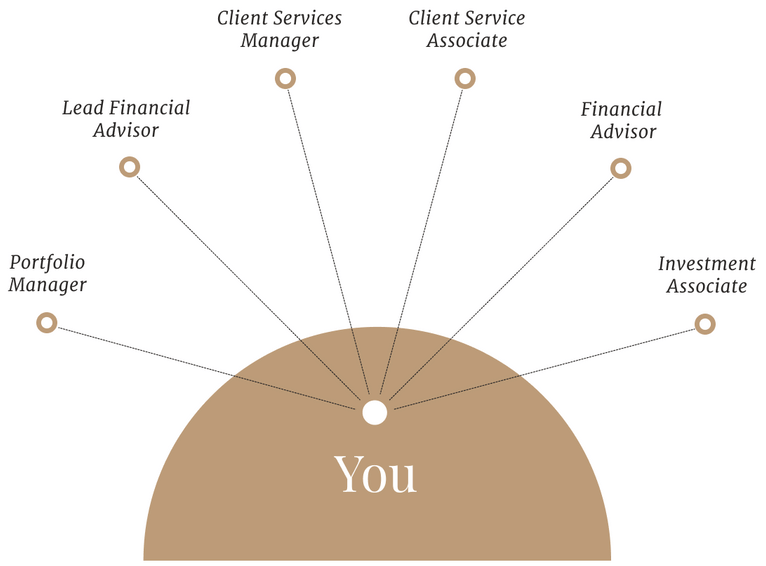 Portfolios
Getting To Know You
No matter the reason for wanting to invest money, Ellevest creates a personalised experience. The first step includes providing personal information, including your savings goals, education history, net worth, current salary and age. From this, quotes and realistic timelines can be generated for a target valuation, creating your investment aim.
Risk Appetite
Timelines to hit investment goals will determine the amount of risk tolerance you have. Riskier investments may offer higher returns for taking on the extra gamble. Tax minimisation strategies and ESG ethical investment funds are considered.
Portfolio Design
Designing an investment portfolio uses two tools; asset class allocation and diversification within assets. The main asset classes used by Ellevest are grouped into stocks, bonds and alternatives (everything else). There are 21 asset classes used to build individual portfolios, giving the flexibility to build one that is right for everyone.
Not all assets are used in every portfolio but there is the option to minimise market downturns and increase average return likelihoods through considered selection. The asset classes under management are diversified, meaning investment is spread across those classes that act differently from one another. This should enable investments to ride the waves of market volatility and prevent you from losing serious money.
Select Investments
The platform will determine the percentage of stocks vs bonds (asset allocation). This will be based on the right fit for your specific monetary goals and established timelines before the specific funds are chosen. Ellevest investment portfolios are made up of mutual funds and exchange-traded funds (ETFs). Between them, they offer diversification and are the 'baskets' of different investments put together. Portfolios change over time. The Ellevest team is on hand to make adjustments and keep everything running towards your targets.
Fees
Subscription fees apply for all membership options, starting from $1 per month. At the time of account set up, you may select an annual or monthly billing plan. You receive a 10% pricing discount when selecting annual billing on Plus and Executive memberships. Fees will be charged from a linked bank account via the custodian Folio. Advisory fees are included in membership fees, including for bespoke retirement plans.
Other charges associated with an Ellevest account to consider include the FINRA fee. This charge is currently $0.000022 per dollar of securities sold, though assets held in Emergency Funds are not subject to this charge. Additional brokerage, clearing and service provider charges may also be imposed.
Bear in mind that you may be liable for taxes. Ellevest makes this process much easier, providing tax worksheets, minimisation schemes and reporting account details to the IRS.
Payment Methods
Deposits
There are no minimum deposit requirements to sign up. The quickest way to fund your Ellevest account is via a bank wire transfer. Simply link a bank account to transfer funds as a one-off deposit or set up a recurring direct deposit. Funds may be held for 2-3 working days before clearing. Deposits will then be invested within the portfolio to help reach your goals. A $3,000 deposit limit applies from a linked bank account. Investors can also transfer an IRA, roll over a 401k or 403b or utilise third-party applications such as Venmo.
Withdrawals
To initiate a withdrawal from your Ellevest account select Transfer Money on the dashboard. Investors can withdraw part or all of the money from an investment account at any time, as long as funds have been held in an account for at least five days. A withdrawal from an account can take up to seven working days to process via Folio. Daily fund removal limits apply, including up to $510 per day via an ATM. There are no withdrawal or deposit fees.
Deals & Promotions
Ellevest sometimes runs promotional events and deals that act as added incentives for customers to sign up. These have included sign up bonuses of $50 and discount codes for 2022 that offer three months free membership.
Regulation & Licensing
Ellevest Inc is registered as an investment adviser with the US Securities and Exchange Commission (SEC). A license is required to conduct business under this regulation and investors can be assured of fraud and malpractice protection. Banking products and services are provided by Coastal Community Bank, a member of the Federal Deposit Insurance Corporation (FDIC). Deposits to a savings account will be insured to the regulatory limits of $250,000 in the case of business insolvency.
The investing site is only available for residents of the contiguous US, those with a Social Security number and a checking or savings account with a US bank. The investment licence means that advice can only be given to clients that can be categorised under the US jurisdiction. Users must be 18 years or older to apply for an account. Although primarily aimed towards women, the investment platform is available to men and non-binary too. There is no gender bias.
Additional Features
The investment service doesn't stop there! There are several additional features and services available to account members.
Debit Card
The Ellevest Mastercard World debit card is available to members. These are unique by membership tier. Users can earn 5% cashback rewards when shopping with select brands. Other perks include:
No overdraft fees
No minimum balance fees
FDIC insured up to $250,000
No transfer fees between banks
Unlimited withdrawals at any ATM
Automatically round-up change from Spend accounts to Save accounts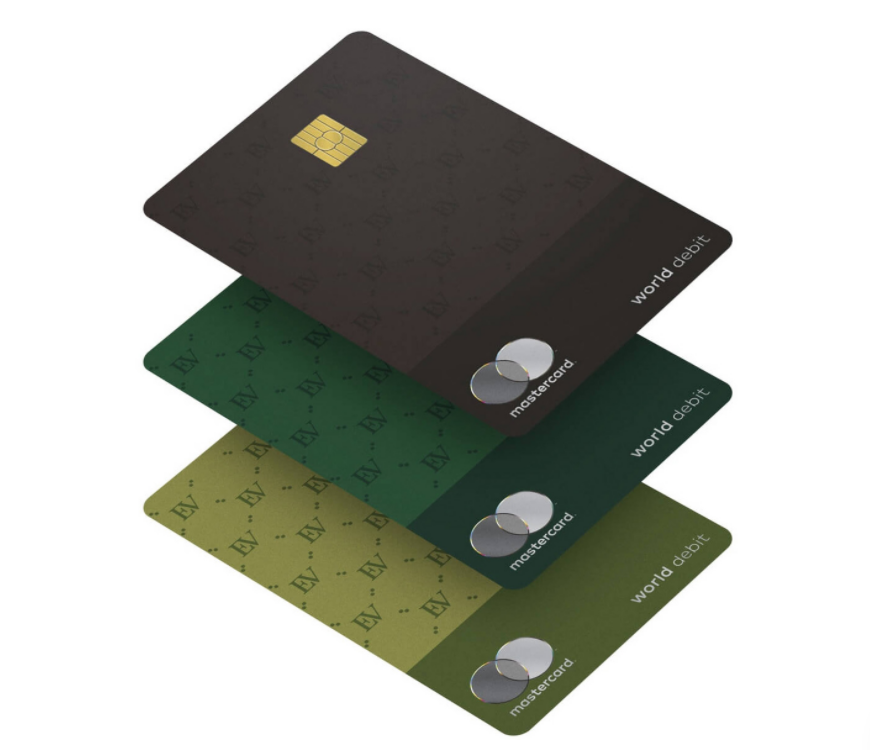 Education
There are several learning materials and tools to be accessed via an Ellevest account. These include digital workshops and events hosted by financial planners and career coaches. Additionally, users can access in-app learning instruments such as YouTube embedded videos, a blog, tips, podcasts and news articles. You can also get personalised progress reports, weekly magazines and guides sent directly to your inbox. Magazine topics include understanding the latest stock price news, advice on how to split expenses with your partner using a joint account and creating a budget with the 'one number' approach or an expense ratio.
An Ellevest gift card is available for coaching sessions.
Life Insurance & Retirement
Ellevest has partnered with life insurance partners Policygenius and Lemonade. This is incorporated into services and new plans can be integrated into existing accounts. Retirement plans are available under the Plus and Executive accounts. Access to concierge teams and retirement specialists will allow you to keep investments on track. Simply transfer a Traditional, Roth or SEP IRA or carry out a 401k or 403b rollover.
Account Types
There are three account plans available to investors; Ellevest Essential, Plus and Executive. Features may vary by portfolio and account type. It is easy to switch between memberships at any time. Fees apply for all subscriptions and may be billed monthly or annually.
Ellevest Essential
A no-minimum investing account to get you started
Free group workshops
$1 per month account fee
FDIC insured emergency fund
No minimum deposit requirements
20% discount on 1:1 coaching and workshops
Cashback rewards with the Ellevest debit card
Ellevest Plus
The all-rounded, recommended plan
Free group workshops
$5 per month account fee
FDIC insured emergency fund
No minimum deposit requirements
Ellevest IRA and retirement planning
30% discount on 1:1 coaching and workshops
Cashback rewards with the Ellevest debit card
Ellevest Executive
Multi-goal investing
5 accounts to invest with
$9 per month account fee
FDIC insured emergency fund
Ellevest IRA and retirement planning
50% discount on 1:1 coaching and workshops
Cashback rewards with the Ellevest debit card
Free group workshops on budgeting, investing and more
Opening an account is quick and simple. The online registration requires an email address and password creation. Additional verification may be required to comply with AML and KYC protocols. This may include providing identity verification and proof of residency (USA address). Creating a personalised plan is easy, Ellevest simply requires personal details including career, money and salaries to find the right plan for you.
Benefits
SEC-regulated
Educational content
Three membership options
Free deposits and withdrawals
FDIC compensation accessible
No minimum deposit requirements
Ellevest Mastercard World debit card
Bespoke investment plans across 21 asset classes
Drawbacks
No tax-loss harvesting
Limited customer support options
Only available to residents of the contiguous US
No mobile app for Private Wealth Management services
Trading Hours
The Ellevest platform is available 24/7, though the company operates standard office hours.
Customer Support
Ellevest clients can contact the company via an online ticket submission form, a live chatbot at the lower right of every webpage or through social media on Twitter, LinkedIn, Facebook and Instagram. It was disappointing to see that Ellevest does not offer a customer support phone number for instant funding queries, platform questions or onboarding help. The company's FAQ page is comprehensive, covering how to delete an account, understand dividends, app performance queries and more.
Safety & Security
Ellevest is a secure and transparent financial service. Financial and personal information is protected with the highest data privacy standards. Traders can be assured of secure payments with SSL encryption and 2048-bit RSA for certificates with an A+ rating from Qualys. Two-factor authentication (2FA) is required for withdrawing funds, amending login information or changing payment details such as a bank routing number.
Ellevest Verdict
Ellevest is a secure investment platform with relevant licensing from the US Securities and Exchange Commission (SEC). Although primarily aimed towards women, everyone is welcome to open a membership account and take advantage of the robo advisors and financial services. The bespoke investment plans are curated across a diverse asset portfolio to meet money goals and provide the opportunity for ESG and ethical investing. It is disappointing that the service is only available to residents of the US.
FAQs
Does Ellevest Offer A Demo Account?
No, Ellevest does not offer a demo account, which is not great when compared to other investment competitors such as Robinhood, Acorns, Betterment, Fidelity, Vanguard or Wealthfront. However, the platform does not require an initial deposit to open a high-yield savings account, so you can download the app and get to know the features before investing.
Can I Open A Ellevest Account From Global Locations?
Ellevest operates from an HQ in New York City (NYC). Services are currently only available to residents of the US. Clients in Canada and Europe, including the UK and Germany, will need to find a local alternative.
Is Ellevest A Fiduciary?
Yes, Ellevest has been a fiduciary since the beginning. This means that, as an SEC-registered investment advisor, the company is obliged to act in investors' best interests. Customer reviews on service experience are generally positive.
Is Ellevest A Good Company?
Ellevest is a legitimate investment platform. The robo advisor holds a US Securities and Exchange Commission (SEC) license and personalised investing plans are created using user monetary goals. Over 50% of funds are invested in ESG funds.
Is Ellevest A Broker?
No, Ellevest isn't a broker-dealer. The brokerage for Ellevest portfolios is Folio Investments.
Accepted Countries
Ellevest only accepts traders from United States.
Compare Ellevest
Compare Ellevest with similar brokers that accept traders from your location. Among available brokers these are the most similar to Ellevest:
Ellevest Comparison Table
Compare Ellevest With Similar Brokers
Ellevest
M1 Finance
ZacksTrade
Uphold
eToro
Rating
–
3.9
–
–
4.7
Markets
Stocks
Stocks, Crypto
Stocks
Stocks, Commodities, Crypto
Forex, Stocks, Commodities, Crypto
Demo Account
No
Yes
No
Yes
Yes
Minimum Deposit
$0
$100 ($500 for IRA)
$2500
$0
$10
Minimum Trade
$0
$1
From $3
$1
$10
Regulators
SEC, FINRA
FINRA, SEC
SEC
FCA, FinCEN
FCA, CySEC, ASIC, FSA
Bonus
–
M1 Finance Plus free for 3 months on new accounts
–
–
–
Education
–
Yes
No
No
Yes
Platforms
–
–
–
–
–
Leverage
–
–
–
–
1:30 EU
Payment Methods
3
2
3
8
14
Detailed Comparison
–
Ellevest vs M1 Finance
Ellevest vs ZacksTrade
Ellevest vs Uphold
Ellevest vs eToro
Visit
Review
Ellevest
Review
M1 Finance
Review
ZacksTrade
Review
Uphold
Review
eToro
Review
Compare Trading Instruments
Compare Ellevest Trading Instruments

| | Ellevest | M1 Finance | ZacksTrade | Uphold | eToro |
| --- | --- | --- | --- | --- | --- |
| CFD | No | No | No | No | Yes |
| Forex | No | No | No | No | Yes |
| Stocks | Yes | Yes | Yes | Yes | Yes |
| Commodities | – | – | – | Yes | Yes |
| Oil | No | No | No | No | Yes |
| Gold | No | No | No | Yes | Yes |
| Copper | No | No | No | No | Yes |
| Silver | No | No | No | Yes | Yes |
| Corn | No | No | No | No | Yes |
| Crypto | No | Yes | No | Yes | Yes |
| Futures | No | No | No | No | No |
| Options | No | No | Yes | No | No |
| ETFs | Yes | Yes | Yes | No | Yes |
| Bonds | – | No | Yes | No | No |
| Warrants | – | No | No | No | No |
| Spreadbetting | No | No | No | No | No |
| Volatility Index | No | No | No | No | Yes |
Ellevest vs Other Brokers
Compare Ellevest with any other broker by selecting the other broker below.
Ellevest vs
Ellevest is an inclusive and representation-focused financial services company with robo advisors, portfolio management, wealth advisory and insurance services.