CFD Brokers In Australia
The wide selection of CFD brokers in Australia certainly opens up your options but it can also make it difficult to know where to start. This guide to CFD brokers in Australia will help you narrow your search as we break down ASIC regulation, fees, platforms, customer support and more.
CFDs Explained
A contract for difference (CFD) is a derivative that takes its value from the performance of an underlying asset, such as the AUD/USD forex pair, an Australian stock or a precious metal like gold. The trader buys or sells a number of units depending on whether they think the price will go up or down. At the end of the contract, the trader and broker exchange on the difference between the starting and closing price.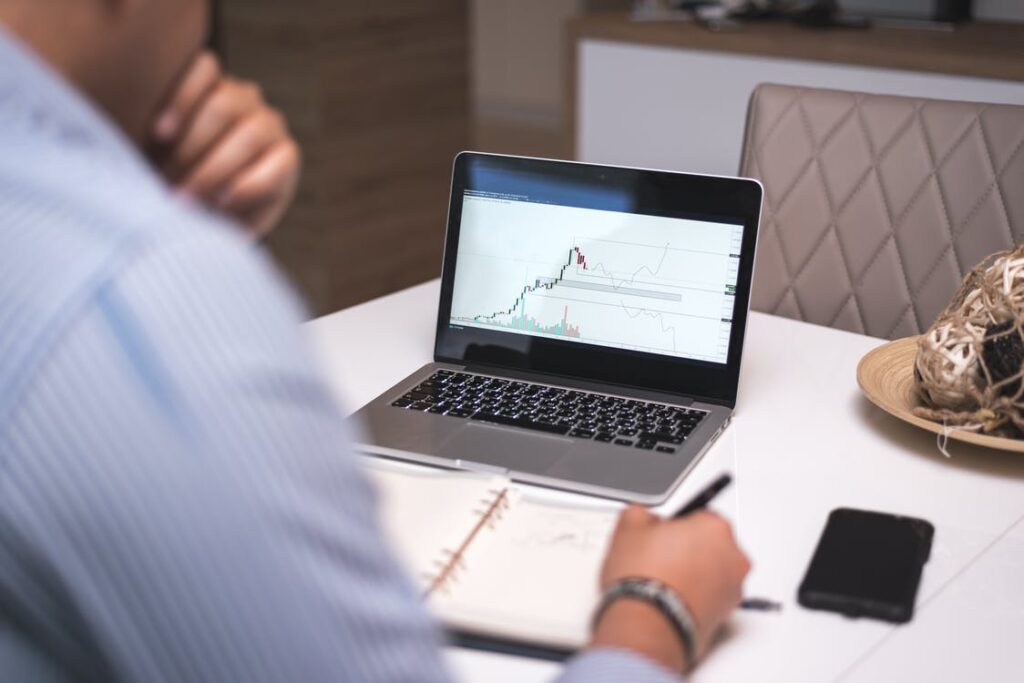 The number of CFD brokers in Australia has been on the rise since CMC Markets first appeared on the scene in March 2002, followed by IG four months later. In fact, a long list of local and foreign providers cropped up, which led to the Australian Services and Investments Commission (ASIC) introducing measures to protect retail traders. Many of these regulations pushed brokers based outside of Australia out of the local market. Still, Australian investors have a long list of online brokers and platforms to choose from.
How CFD Brokers In Australia Work
The best CFD brokers in Australia provide access to a range of markets, including the Australian Stock Exchange (ASX), forex pairs with the AUD, commodities, plus cryptocurrencies. The broker then offers a trading platform where clients can conduct analysis and execute positions, implementing a range of different strategies.
Because CFDs are a leveraged product, the top brokers in Australia also loan clients capital so they can increase their market exposure. Let's say the leverage limit on forex CFDs is 1:30 and a trader wishes to buy 100 units at $10 per unit. This means the value of the trade is $10,000. By using leverage, the client would only be required to pay around $333.33 to open the position. As a result, the client can boost their potential returns, but should they lose, they will also owe the broker for the amplified loss. Fortunately, many of the best brokers in Australia offer negative balance protection, so you can't lose more than your deposit.
How To Compare CFD Brokers In Australia
There are several key factors to consider when choosing between the best CFD brokers in Australia:
Fees
When trading CFDs, the main fees to consider are spreads and commissions, which vary between providers. Different price structures may suit also different strategies. For example, forex scalpers may want a platform that offers ultra-low or even zero-pip spreads. It's also worth checking for any hidden fees, such as account inactivity charges, rollover rates and one-off costs for market analysis tools.
Markets
CFDs are a flexible way to gain exposure to popular financial markets. The top 10 CFD brokers in Australia offer access to currencies, equities, indices, softs and precious metals. Some platforms also offer CFDs on leading cryptocurrencies like Bitcoin and Ripple. A broker with an extensive range of assets will help you build a diverse portfolio.
Leverage
The level of leverage offered will determine, in part, how much capital you have to speculate on the financial markets. ASIC recently updated its leverage limits on CFD products. Major forex pairs are capped at 1:30 while minor pairs are limited to 1:20. The more volatile the instrument, the more conservative the ratio offered, which is why CFDs on cryptocurrencies are capped at 1:2.
Australian Regulation
CFD brokers in Australia are regulated by the Australian Securities and Investments Commission (ASIC). This reputable body helps ensure that providers offer a fair trading environment – imposing rules to protect retail clients, from negative balance protection and leverage limits to restrictions on bonuses and promotions. We always recommend opening an account with a regulated provider for added legitimacy.


Bonuses
Whilst many of the top CFD brokers in Australia offer little in the way of financial incentives, some platforms offer no deposit bonuses. Also, offshore brokers may offer welcome promotions and tournaments with cash giveaways.
Whilst sign-up promos can be an enticing proposition, it's worth checking terms and conditions before you get started as bonus capital often can't be withdrawn.
Platforms
A CFD platform is the software that allows you to execute trades. The features of a broker's platform can make or break the experience. If you have a more advanced investing style, you might benefit from sophisticated platforms with a number of analytical tools. However, a new CFD trader might prefer to have an intuitive platform that prioritises usability.
A live platform can only be accessed once you open an account. Most CFD brokers in Australia will also offer a free demo account where you can practice using their online platform before you execute real trades.
Accounts
CFD brokers in Australia typically offer a range of account types that cater to different skill and experience levels. Some of the most popular differences include leverage limits, minimum trade sizes and even customer service provision. Check what each account type offers and ensure that it meets your requirements.
Mobile Apps
In today's digitalised society, CFD brokers in Australia usually have a mobile app version of their desktop platform. This allows traders to manage their portfolio without being tied to a location. It is ideal for traders looking to keep an eye on the market during standard operating hours.
The best CFD brokers in Australia will offer mobile trading that is compatible with both Android or iPhone.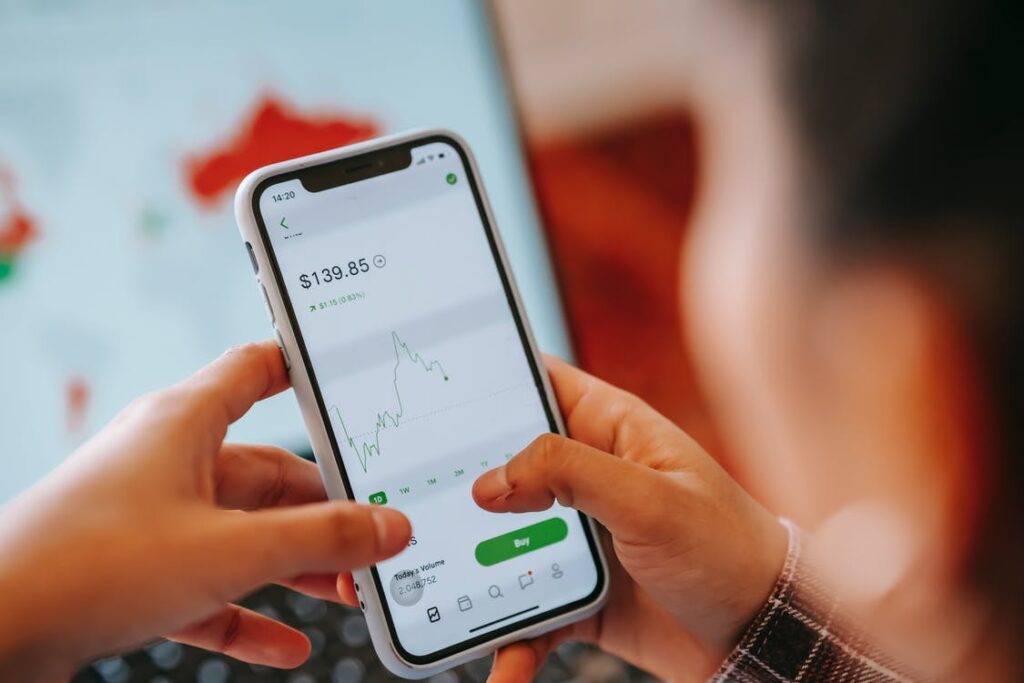 Tools
Nowadays, CFD traders can enhance their analysis using a wide selection of investing tools. Technical indicators help traders implement a range of strategies. For example, Volume Price Indicators help to predict future price movements by assessing the direction and strength of a price change. Alternatively, a Moving Average Indicator looks at the average price over a period to help predict where it will go next. Some tools offered by CFD brokers in Australia specifically benefit the analysis of a certain asset, such as stock screeners. There are many tools out there, each designed to assist with different strategies.
Payments
A benefit of trading with CFD brokers in Australia is zero currency conversion fees when you open an account with AUD as the base currency. Ensure that the platform allows you to fund your account using the payment method most accessible to you with the lowest processing fees. Plus, check out the processing time per payment method. Instant transaction times allow you to enter the market just minutes after funding your account.
Minimum Deposit
CFD brokers in Australia with low minimum deposits are ideal for traders with less capital. Check out the minimum deposit requirements before you open an account as these can vary dramatically. Brokers that specialise in CFDs may have no minimum deposit requirement, while those that offer access to stock exchanges may require larger cash commitments.
Customer Support
CFD brokers in Australia should have a customer support team that is fast and responsive. If you were to encounter a technical error with a large trade on the line, you'd be looking for a service you can rely upon. The support opening hours should also align with market trading times.
Final Word On CFD Brokers In Australia
Traders are spoilt for choice when it comes to reputable CFD brokers in Australia. Our guide has detailed the key factors to consider when making your choice, from ASIC oversight to minimum deposit requirements and market access. But ultimately, the top CFD broker for you will depend on your individual needs. See our list of the best CFD brokers in Australia for our top picks.
FAQ
Are CFD Brokers In Australia Legal?
CFD trading is legal for Australian retail traders. However, unregulated brokers can also operate with little accountability so it's worth checking you're signing up with an ASIC-licensed provider. The regulator introduces measures designed to protect retail client funds, including negative balance protection and leverage caps.
How Do I Pick The Best CFD Broker In Australia?
You first need to consider your requirements, from market access to tooling needs. Your strategy may also require a low-cost provider. See our list of the best CFD brokers in Australia to get started. You can head straight to the respective company website or read our detailed reviews.
How Do I Check Whether A CFD Broker In Australia Is Regulated?
You can usually check whether a broker is regulated in Australia on their website. Alternatively, you can look up the company's name or license number on the ASIC database.
Do CFD Brokers In Australia Charge Taxes?
CFD brokers in Australia do not directly charge taxes. However, any profits made on long-term CFD trades may be subject to capital gains tax while short-term trades may be taxed as business income by The Australian Tax Office. Consult a tax professional to understand your obligations.
How Much Capital Do I Need To Trade With A CFD Broker In Australia?
CFD brokers in Australia have varying minimum deposit requirements. Some allow you to open an account with little to zero capital. Other brokers that target professional CFD traders will have higher deposit requirements, sometimes in the thousands of Australian Dollars.