Best PayID Brokers 2023
PayID is an instant-processing, online transaction method launched in Australia. The digital initiative is supported by 60+ banks and financial institutions, as well as integrating with Osko. The payment method has been adopted by some trading brokers, plus banks and other merchants. This review will cover how it works, making PayID trading deposits, payment timelines and more.
PayID Brokers
These are the 1 best brokers that accept PayID deposits and withdrawals:
#1 - Kraken
Kraken is a leading cryptocurrency exchange with a proprietary trading terminal and a list of 220+ tradeable crypto tokens. Up to 1:5 leverage is available with stable rollover fees on spot crypto trading and up to 1:50 on futures. The exchange also supports crypto staking and has an interactive NFT marketplace.
"Kraken will suit traders looking for a diverse list of cryptos including Bitcoin and a good security track record."

- DayTrading Review Team
Instruments: Cryptos
Regulator: FCA, FinCEN, FINTRAC, AUSTRAC, FSA
Platforms: AlgoTrader
Min. Deposit: $10
Min. Trade: Variable
Pros
50x leverage on futures trading
Low minimum deposit of $10
Very good security track record with no hacks in a decade since launch
Cons
Slow verification process on Pro account
Low leverage on spot trading
Does not accept fiat deposits
What Is PayID?
An initiative from the New Payments Platform (NPP), PayID was launched in 2018 as a foundation for faster transactions that was developed by the Australian financial services sector and the Reserve Bank of Australia. The NPP is mutually owned by 13 organisations from NAB and ANZ to Commonwealth Bank, HSBC, Bendigo Bank and Macquarie Bank.

Users can provide a PayID instead of their BSB and account number for online transactions, including funding a trading account. The payment service allows clients to link easy-to-remember pieces of information, such as a mobile phone number or email address (including Gmail), to an account.
The transfer solution can also be used for crypto trading and digital currency purchases by adding the unique identification to a blockchain name via Unstoppable Domains to receive payments. This includes linking to a recognised exchange such as Binance or Coinspot, though Xero does not currently support the payment method.
PayID & Osko
Similar to PayID, the Osko payment service was launched under the NPP initiative and works with Australian banks and financial institutions to bring faster payments to existing online banking. Osko does require a BSB and account number for transactions, though clients may integrate their PayID. Making a payment with Osko is supported by Westpac, ANZ and other major banking institutions.
To use Osko, simply provide a PayID or both BSB and account number to someone or for business transfers, though the former is the simpler alternative to remembering account numbers. Funds can be sent and received in under a minute, free of charge, 24/7. The fast payment system has a daily limit of $2,000, subject to a reduced limit for the first payment.
Banks Accepting PayID
There are many Australian banks that support PayID, though not all have integrated the required API capabilities yet. Keep an eye on your bank's latest news for their incorporation status or search via mobile/internet banking platforms. You may not be able to deposit into your trading account if your bank does not support the transfer solution.
Some of the major banks supporting PayID include Heritage, GMCU, Greater Bank, ME Bank, P&E, St George, Beyond Bank, Great Southern Bank (formerly CUA), Citibank, Bankwest, Wise (excluding TransferWise), TMBank, Bank SA, People's Choice, Bank of Queensland, MyState and IMB.
Some large banks are still pending PayID approval, such as Kiwibank, BOQ, Auswide, AMP and UBank.
Fees
PayID is free to add to existing online banking accounts, though third-party broker processing fees may apply. Swyftx charges $2 on deposits under $200, while deposits to Binance incur no charge. It is always worth checking for these charges before opening a live trading account. The payment method can be a good tool to avoid credit card surcharges.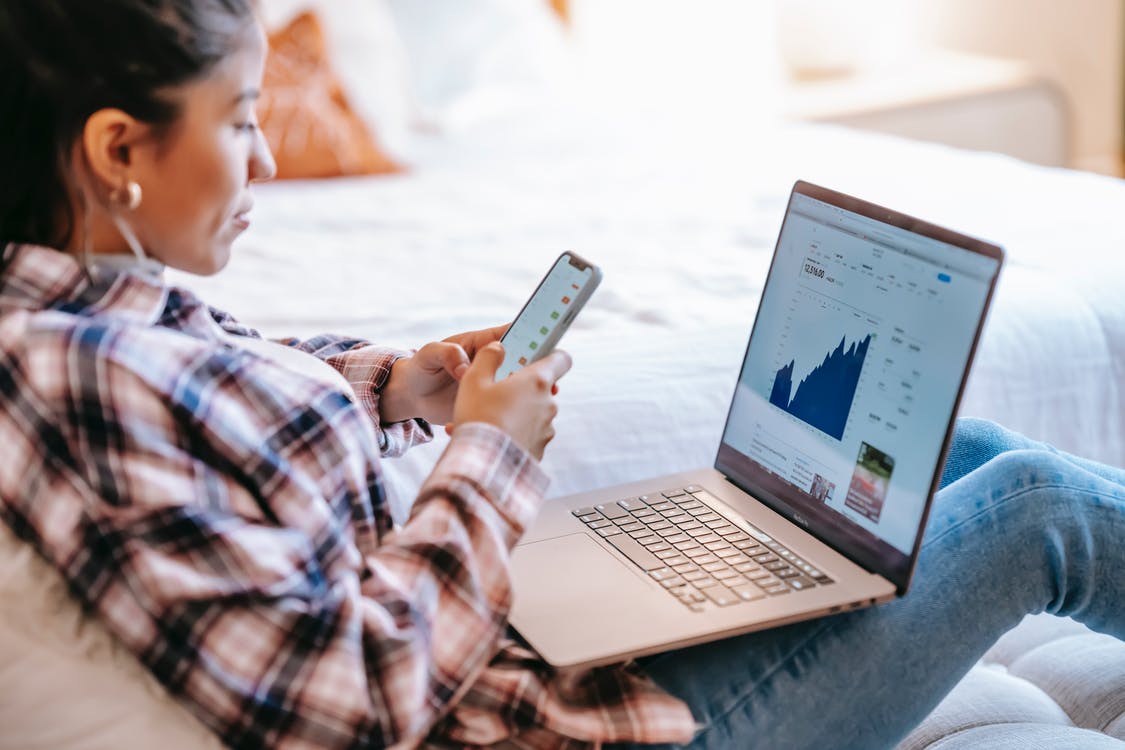 Speed
Processing with PayID is instant. If you wish to fund a trading account from a Commbank account, for example, the transaction would be confirmed by the payment system instantaneously, similar to PayPal or POLi. However, processing and weekend cut-off times vary by bank and brokers may have their own processing timelines. This can cause a transfer pending delay in funds reaching trading accounts. The payment method is accessible 24/7, 365 days a year, subject to your broker's discretion.
Security
PayID is a key feature of the New Payments Platform infrastructure. It is a safe and secure payment method to use via trading platforms. Payments are made via the protected environment of your online banking portal and operations are compliant with legal obligations, including the Australian Privacy Principles.
Personal banking details are kept private and users are shown who exactly is being paid before the transfer is submitted. Transactions are subject to the bank's security protocols, including real-time fraud screening and detection. Once your identification is set up, your account information is held in a secure, encrypted data repository.
Reports of PayID security breaches have been published, including the Westpac lookup function misuse. The 'hack' was resolved quickly with no bank account numbers compromised as a result. However, always be alert to scams from the recipients themselves.
Deposits & Withdrawals
Look out for the PayID logo on the broker's deposit page. The payment method supports receiving payments only; withdrawals cannot be completed via this solution. Check that your broker allows differing deposit and withdrawal methods before making a non-refundable deposit. To fund a trading account, follow these steps:
Create a PayID and link it to a chosen bank account such as ANZ

This can be a phone number or email address, for example

Login to your trading account client portal
Enter the recipient PayID to your internet/mobile banking
Enter a reference of up to 280 characters
Add the deposit amount and complete the transaction
Speak to your registered bank for details of how to get a PayID address, what to do if deposits are not working or issues with getting your account unlocked.
A daily transfer limit may be imposed by your bank (such as Westpac, NAB and ANZ), generally capped at a maximum payment limit of $1,000 for banks including Commbank, ING, WestPac, Bank of Melbourne, and Hume Bank.
Pros Of Using PayID For Traders
Multiple Account Members – users can link several accounts to PayID, for example, joint account holders with two mobile numbers added
Merchant Verification – to be a compliant biller, merchants must have an ACN or ABN and a banking relationship with an Australian financial institution. As a result, clients get a reliable and safe payment option
Instant Transactions – with processing times under one minute, the payment method is accessible 24/7, 365 days a year for deposits into trading accounts
Easy To Register – simply link the address to your internet or mobile banking or via QR code. No app download is required
Reduced Risk – payee confirmation adds additional security measures when transferring to your trading account. Users don't have to share bank account information as PayID keeps account numbers private
Fast Setup – create a unique PayID in just minutes
Cons Of Using PayID For Traders
Limited Brokers – currently there is a limited selection of trading brokers offering PayID deposits
Deposits Only – use for receiving payments/depositing only, it cannot be used to withdraw from a trading account
No Cancellation – once submitted, it is difficult to cancel transactions and deleting an exchange may be difficult. Dispute steps should be taken
Domestic Payments Only – PayID doesn't support international payments. It is not accessible for AU traders to deposit via global brokerages such as those based in the UK, Japan, Malaysia, New Zealand or the USA
Final Word On PayID
PayID is a fast and secure payment initiative that can be added directly to existing Australian banking services and used for funding some domestic brokerage accounts. Its privacy provides an additional layer of protection, though the method does not support international payments or withdrawals, which may create limitations when using PayID for all your trading needs.
FAQs
Is PayID Safe And Secure?
Yes, PayID keeps clients banking details private. There are also verification checks to ensure you are paying the right account, preventing wrong account number input and other errors. The payment method extends beyond funding trading accounts, it can also be used for phone bills or Gumtree purchases.
Is PayID An International Service And Can You Use It Overseas?
No, PayID can only be used for payments within Australia; transfers will not be received globally, including sending funds to Europe. Check for verified bank collaboration before transferring.
Is PayID Always Instant For Trading Account Funding?
PayID supports instant transactions year-round with no outages. Any delay in payment processing will be on the recipient's end. View your broker's terms and conditions to get timings explained.
Can You Use PayID With ANZ, NAB, Suncorp And Westpac?
More than 60 domestic banks have integrated PayID into their services as it is a faster payment method vs a standard bank transfer, actioned via a unique ID address, such as an email. ANZ, NAB, Suncorp and Westpac are among many banks to support the payment method.
Is PayID The Same As Osko?
Both payments sit under the New Payments Platform (NPP) initiative, a foundation for faster transactions developed by the Australian financial services sector and the Reserve Bank of Australia. Where Osko is a payment system, PayID is a verification process that allows payments to be made using a phone number or email address, which is used by Osko.
How Do I PayID To My Trading Account And How Does It Work?
Simply look for the PayID logo on your broker's deposits page, enter your unique address, and follow the on-screen instructions. The deposit method allows users to provide a unique identification rather than personal banking details. Note, only a select list of brokers currently offer PayID deposits.