Brokers With EUR Accounts
Brokers with EUR accounts are a popular choice among traders based in Europe. They also appeal to FX traders who deal in large quantities of Euros. Our guide to brokers with EUR accounts explains how they work, their advantages, plus how to get started. We also list the leading online brokers with EUR accounts below.
What Is A EUR Account?
As the name suggests, a Euro trading account allows clients to deposit funds, trade capital and withdraw profits in EUR. Any commissions, account charges and bonuses will be paid in Euros. It also means that if you deposit cash in US Dollars, that your capital will automatically be converted into Euros.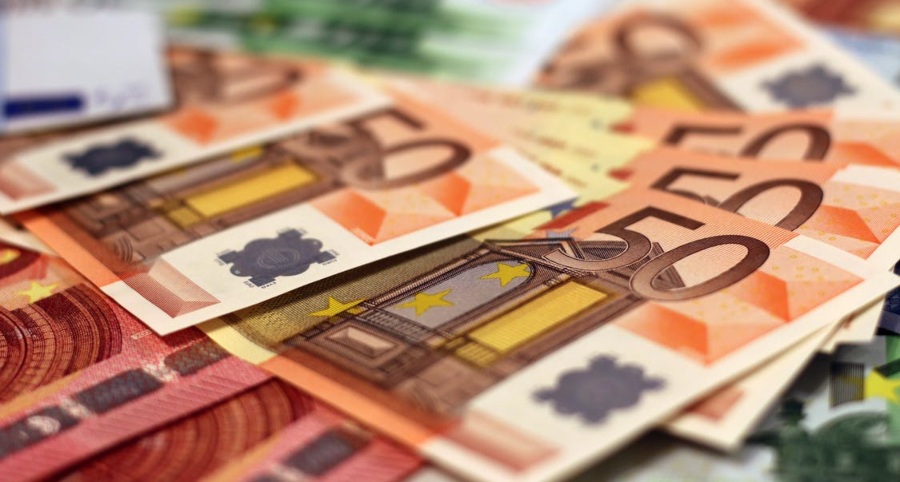 Many of the best brokers offer EUR trading accounts given its position as a world-leading currency, including a long list of regulated providers.
Pros Of Brokers With EUR Accounts
For many investors in Europe, a EUR account is an obvious choice, offering a smooth transition between day-to-day life and retail trading activity. Clients also won't need to pay any currency conversion fees if they already hold Euros. An additional benefit is that many of the top brokers with EUR accounts are regulated by the Cyprus Securities & Exchange Commission (CySEC).
As a leading currency, Euro accounts interact seamlessly with major deposit solutions, including credit cards, e-wallets and bank transfers. As an established currency, it's also the second most popular fiat trading account. This means prospective traders have a long list of options when starting out.
How To Check A Broker Offers A EUR Account
Checking whether a broker offers a EUR trading account is straightforward. Clients can head to the broker's website and review the accounts section. Alternatively, the FAQ portal or customer support team may be able to confirm which base currencies are offered. When you register for a live account, there's usually a drop-down menu of the available fiat currencies too.
If you do reach out to the customer support team, you shouldn't have to wait more than a day for an email response while live chat and telephone support should offer immediate assistance.
How To Compare Brokers With EUR Accounts
When doing a comparison of brokers with EUR accounts, there are several things to consider. Firstly, you'll want to check the fees. There may be account funding charges, commissions, floating spreads, plus fees for extra analysis tools. Brokers based in Europe will often display these charges in Euros, making them easier to follow.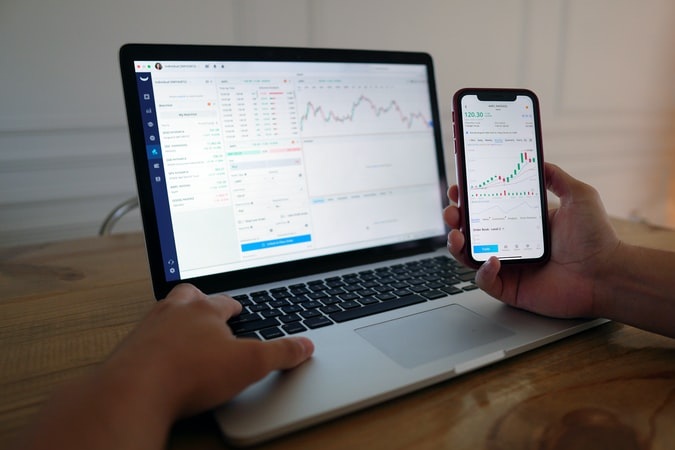 It's also worth considering the assets offered. Do you want to trade the EUR/USD, EUR/CAD or EUR/AUD, for example?
Alternatively, does the broker offer equities on major European exchanges or cryptocurrencies such as Bitcoin? A paper trading account can be an effective way to trial new instruments before investing real cash.
Another important consideration is the trading platform offered.
Beginners may want to find brokers with a EUR account that offers the industry-leading MetaTrader 4 platform while advanced investors may want powerful, bespoke software. Again, a paper trading account is a good way to test the tools on offer before opening a live account.
Final Word On Brokers With EUR Accounts
Registering with a broker that offers a Euro trading account can help you manage your investment portfolio with ease. These popular accounts can help reduce currency conversion fees while facilitating direct access to major financial markets. Holding your capital in Euros is also relatively secure versus more volatile, exotic currencies. Use our list of the best brokers with EUR accounts to start trading today.
FAQ
Who Are The Top Brokers With EUR Accounts?
There is a long list of options when it comes to trading brokers offering accounts with Euro as the base currency. Plus 500, Pepperstone and CMC Markets are all popular brokers. Check out our table to find a platform that meets your needs.
How Much Money Do I Need to Start Trading With EUR Brokers?
Minimum deposits vary between platforms, though some brokers have capital requirements from just €1. See our guide to brokers with low minimum deposits.
Why Should I Open A EUR Trading Account?
Brokers with EUR accounts offer straightforward access to retail trading products for investors from Europe. They're also popular with traders that deal in large quantities of Euros. Additionally, platforms with EUR accounts can help protect from inflation and tend to be regulated by reputable agencies.
Is My Money Safe In A EUR Brokerage Account?
Brokers with EUR accounts may offer a relatively stable base currency, but the financial markets are notoriously volatile. Traders will need to implement careful risk management tools to protect capital.
What Do I Need To Open A EUR Broker Account?
Most brokers with EUR accounts require basic contact details plus a copy of your passport/photo ID, utility bill or some sort of document to verify your identity. This is standard practice at regulated trading brokers.