Binance Coin Vs Dogecoin
Binance Coin vs Dogecoin, BNB vs DOGE, two of the largest cryptocurrencies around by market cap and two of the most talked about. The two coins have very different origins, with Binance Coin established as the native currency of the Binance crypto exchange and Dogecoin set up as a meme currency that quickly gained popularity and value. Read on to learn about each of the two coins, their similarities and differences and the advantages of each for traders.
What Is Binance Coin?
Before we get into a full Binance Coin vs Dogecoin trading comparison, we will explore each coin individually, starting with Binance Coin. It was launched in July 2017 with an initial coin offering (ICO) in which 200 million BNB tokens were available. Of these, 10% (or 20 million) were offered to angel investors, 40% (or 80 million) to the founding team, and the remaining 50% (100 million) were offered to participants in the ICO process. The funds raised were used for a variety of purposes, including branding, building the platform and upgrading the Binance ecosystem.


When it first launched, Binance Coin ran on the Ethereum blockchain with ERC 20 standard. However, it has since become the native currency of Binance's own blockchain, the Binance chain. An interesting event that regularly occurs is a Binance Coin burning. Every quarter, Binance uses one-fifth of its profits to repurchase and burn (permanently destroy) Binance coins. The burn that occurred in April 2021 removed a total of 1,099,888 BNB, worth $595,314,380.
Binance Coin bounced around the $10 mark for much of its early existence. It was not until the start of 2021 that the coin's value started to grow. In February 2021, during a crypto bubble, the coin hit an all-time high of $332.62. Then, in May 2021 it spiked again, hitting $675.68. The value has since stabilised and usually sits around the $400 mark. Today's price can be found on websites like CoinMarketCap.
Considering Binance Coin vs Dogecoin, the former is the third-largest cryptocurrency around. The primary purpose of Binance Coin was to be a utility token. BNB allowed users of the Binance exchange to trade with lower transaction and trading fees. However, the possible uses have since expanded. Many sites accept Binance as a form of payment for services such as accommodation and entertainment. Moreover, through Binance's Launchpad program, traders can use Binance Coin to invest in new initial coin offerings.
What Is Dogecoin?
Binance Coin vs Dogecoin differ in their origins.DOGE was created in 2013 by Jackson Palmer to satirize the hype surrounding cryptocurrencies. Palmer was a slightly sceptic observer of the new cryptocurrency technology and initial tweets regarding Dogecoin were done tongue-in-cheek, the theme based on a popular meme featuring a Shiba Inu. However, following positive feedback, he pushed on with the venture. Palmer teamed up with Billy Markus, a software developer at IBM. Markus built the software behind Dogecoin, using Litecoin's Scrypt technology and proof of work system. Initially, rewards for block mining, the process through which transactions are verified, were randomized. However, a static reward was introduced in March 2014. The coin launched on December 6th, 2013 and only two weeks later the value had jumped 300%.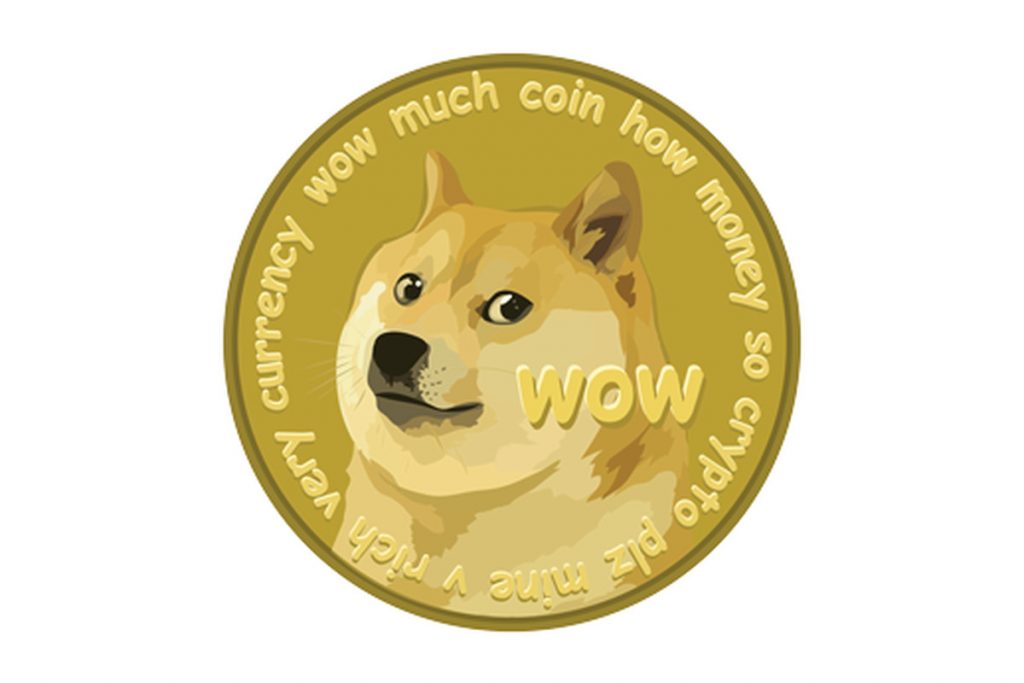 Dogecoin's popularity and value have grown over the years. Like many cryptos, it benefitted from the 2017 crypto bubble, hitting a peak value of $0.018. Even though the value fell following this, Dogecoin had already built up a loyal fanbase. Dogecoin saw further bumps in value in 2019, particularly when Elon Musk appeared to endorse the coin in a tweet. In May 2021, Dogecoin skyrocketed again, recording an all-time high of $0.6848. The price shallowed out again following this and, in September 2021, sat around $0.25. Today's price can be found online. Dogecoin is in the top eight cryptocurrencies by market cap. The primary use of Dogecoin is to tip users on Reddit and Twitter. Moreover, some merchants are now choosing to accept Dogecoin as a form of payment.
Binance Coin Vs Dogecoin Similarities
The Binance Coin vs Dogecoin trading comparison does throw up some interesting similarities:
Storage
Following purchase and trading on crypto exchanges, Binance Coin vs Dogecoin both need to be stored in the same way, using a special type of wallet. These wallets come in two forms, hot and cold. A hot wallet is connected to the internet, while a cold one is not. Theoretically, a cold wallet is safer as it cannot be hacked into, the hardware it is on would need to be physically stolen for a thief to gain access to the holdings. The drawback of this type of wallet is that it can only be accessed from the specific device it is installed on.
How They Are Traded
Binance Coin vs Dogecoin can both be traded on all major exchanges, including Binance, Kraken and Coinbase. Due to the range of exchanges, there are multiple ways to trade each coin. One way is through leverage trading. Kraken offers leveraged trading on all cryptos at rates up to 1:5. This allows users to put down a sum of £500 and trade with £2,500, for example. This increases potential winnings but also increases the losses you could incur. As such, many exchanges, including Kraken, offer spot trading too for those not wanting as much risk.
Distribution
Binance Coin vs Dogecoin both have the same ethos when it comes to distribution. The two blockchains place no limit on the total supply of coins that can be in circulation at any time, making both inflationary. Having said this, Binance Coin does actively control the supply through regular burnings. Still, the total supply could theoretically increase to a vast sum. Right now, there are around 168 million BNB, compared to 131 billion Dogecoin tokens. A vast difference but it balances out when coin price is considered and you take the total value of all coins in circulation.
Mining
Another similarity thrown out by the Binance Coin vs Dogecoin comparison relates to mining. Both networks use the proof of work system. In this, network validators, known as miners, solve complex mathematical equations to verify transactions on the blockchain. This requires large amounts of energy consumption and expensive computer hardware. This system is known to be bad for the environment, especially compared to newer models such as the proof of stake system used by coins like Cardano. Now, neither Binance Coin nor Dogecoin is anywhere near as bad as Bitcoin when it comes to power consumption but there are still big improvements to be made.
Binance Coin Vs Dogecoin Differences
When you compare Dogecoin vs Binance Coin, it is the differences that catch the eye:
Market Capitalisation
Market cap is a trading area with large discrepancies between the two. Binance Coin has a market cap of $74 billion. This ranks it in the top three cryptos and, although it is not close to Bitcoin's market cap, it is still very impressive. Dogecoin has a market cap of around $34 billion, also a very impressive sum. This puts it in the top eight cryptocurrencies. Even though this is still large, it is less than half the size of Binance Coin's market cap.
Price
The price of each coin also varies greatly as you might expect. One Binance Coin, or BNB token, is worth around $430. This value fluctuates but is generally around this figure, for the value at any given time visit CoinMarketCap. A single Dogecoin has a value closer to $0.25, over 1,500 times smaller than the price of one Binance Coin. There are some advantages to a lower value, it leaves scope for greater price increases and makes the coin much more affordable if you want to invest in it. However, the large value of Binance Coin is indicative of its strength.
Trading Volume
In terms of Binance Coin vs Dogecoin in trading volume, the latter comes out on top. Dogecoin has an average trading volume of $6.2 billion, or 24 billion DOGE tokens, over 24 hours. On the other hand, Binance Coin has an average 24-hour trading volume of around $1.8 billion, or 4 million BNB tokens. Higher trading volumes means that more people are buying or selling the coin. This has the effect of making price movements, whether up or down, longer and more solid. Trends are stronger and bull runs, for example, are longer and increase the price by more.
Transaction Speed
In terms of the transaction speeds of Binance Coin vs Dogecoin, the former takes the lead. The Binance network can process around 100 transactions per second, beating out Bitcoin and Ethereum, which can process 5 and 15, respectively. The Dogecoin network processes one block every minute or around 30 transactions per second. This is still better than the speeds offered by Ethereum and Bitcoin but is significantly slower than those achieved by Binance. Quicker speeds mean that transactions are verified and confirmed sooner, which is ideal when using crypto as a form of payment.
Transaction Fees
Transaction fees is an area that is better with Binance Coin vs Dogecoin. The average transaction fee on the Binance network is $0.342. This is one of the lowest fees around and beats many cryptocurrencies. Dogecoin's average transaction fee is around $0.612. Even though this is higher than Binance Coin's fees, it is still very low compared to other popular cryptos.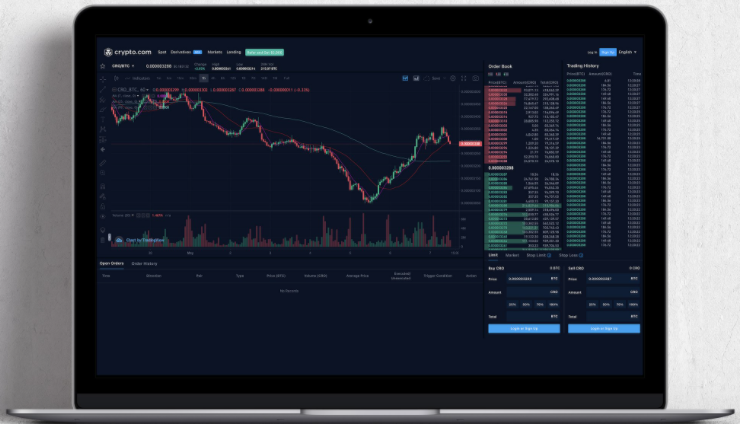 Pros Of Binance Coin For Traders
These are the key benefits of trading Binance Coin vs Dogecoin:
High value
High market cap
Low transaction fees
Quick transaction speeds
Regular burns increase the scarcity
Holding this coin reduces transaction fees on the Binance exchange
Pros Of Dogecoin For Traders
These are the advantages of trading Dogecoin vs Binance Coin:
Loyal fanbase
Affordable price
High trading volume
Not heavily linked to one exchange
Meme origins bring tweets from celebrities that can drive the price up
Final Word On Binance Coin Vs Dogecoin
Binance Coin vs Dogecoin pits two interesting but quite different coins against each other. The first was designed to pay transaction fees on the Binance exchange but soon grew to be one of the largest cryptocurrencies around with a range of uses. The second was simply a currency based on a meme that was set up to satirize the cryptocurrency world but developed a loyal fanbase that has driven its value up. Both coins have their advantages and disadvantages and could be worthwhile investments.
FAQs
Where Can I Find The Values Of Binance Coin Vs Dogecoin?
Both values can be found on websites like CoinMarketCap and CoinGecko. Other data, such as market capitalisation and trading volume, is also available.
Can I Mine Binance Coin Vs Dogecoin?
Yes, you can mine both coins as both use the proof of work system that requires miners. Check mining profitability calculators to see which coin is better to mine.
Is Binance Coin Only Available On The Binance Exchange?
No, it is not. Binance Coin is available on all major exchanges due to its popularity and market cap.
Is Dogecoin A Serious Cryptocurrency?
Yes, Dogecoin is a serious crypto coin. Despite its meme origins, the coin has established itself as a major player in the decentralized world and is very popular amongst traders.
Which Is The Quicker Of Binance Coin Vs Dogecoin?
Binance Coin is the quicker of the two. It can process up to 100 transactions per second, compared to Dogecoin's 30.