Cardano Day Trading 2022 – Tutorial & Brokers
Cardano, also known as the Japanese Ethereum, is one of the most popular crypto coins by market cap. But what is Cardano and how does it work? In this article, we've explained all there is to know about this ambitious altcoin, including how to buy it, whether it is a good investment, and future price forecasts. We've also listed some of the best brokers for trading Cardano.
Cardano Brokers & Exchanges
Trading in the Uphold environment offers a one-stop-shop for all your crypto requirements.

M1 Finance offers customizable and automated trading services for US investors.

Nexo is a crypto platform with a range of blockchain-based solutions, including trading, lending, borrowing, and payment cards.
What Is Cardano?
Cardano is a cryptocurrency with the ticker symbol ADA, named after the mathematicians Gerlado Cardano and Ada Lovelace. Just like other cryptos, it uses blockchain technology to record transaction history.
Founder, Charles Hoskinson, was one of the original creators of Ethereum (ETH) but left the project following a disagreement with co-founder Vitalik Buterin over venture capital investment.
The coin launched in 2017. After its first round of investment, Cardano went public via an initial coin offering (ICO) with a market cap of $600 million, sparking interest within the community. The crypto is now worth over $48 billion and continues to beat its highest price record on a weekly basis.
Similar to Ethereum, Cardano's aim is to run smart contracts which can be developed using the programming language, Javascript. ADA itself is written in Haskell.


Cardano has no official owner. It is a decentralized currency meaning every ADA holder has a stake in the Cardano network. It does not have a white paper, unlike most other altcoins, but instead is the first crypto to be peer-reviewed.
The Cardano Foundation set out its mission statement, with the core aim to increase adoption of the network. Cardano is a limited supply coin with a max of 45 billion ADA.
How Cardano Works
Cardano works by using a two-layer system. The first layer is called the Cardano Settlement Layer (CSL) which processes transactions in the ADA cryptocurrency. The second layer is known as the Control Layer, which is used to process the smart contracts.
Underpinning all of this is the Ouroboros algorithm. It is Ouroboros that uses the proof-of-stake protocol to mine coins. This means that rather than everyone mining new blocks all the time, the network elects a few nodes to mine the next block. For this reason, ADA is known as a 3rd generation cryptocurrency.
How To Start Trading Cardano
To start trading Cardano, you'll need to select a broker that offers crypto. Popular platforms listing ADA include eToro, Binance, Coinbase and Gemini. There are a number of brokers that offer CFDs on cryptos which have benefits over owning the underlying asset, such as negating the requirement for an e-wallet to store your funds and are therefore the preferred choice for some traders. It's worth shopping around for the best fees on offer. Many crypto brokers also offer joining bonuses to new traders.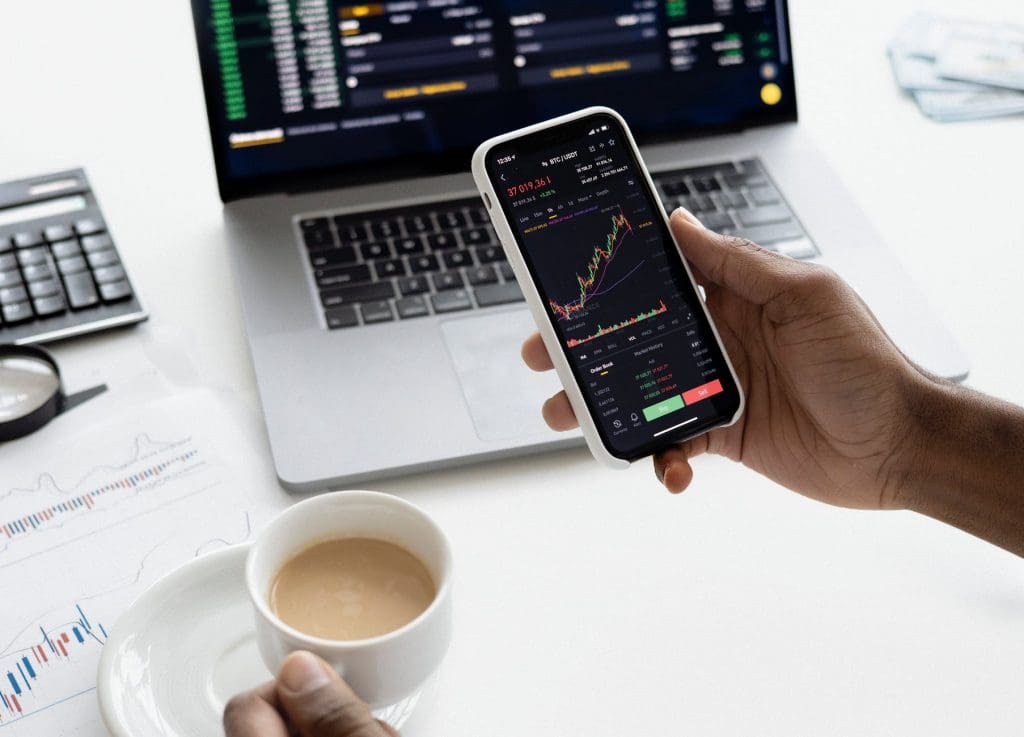 Regulated brokers are subject to Know Your Customer (KYC) identity checks. So you'll often need to provide a form of ID and a photograph before you can trade any substantial amount. Once you've been verified, you can purchase Cardano through most payment methods, including wire transfer and credit/debit card.
Broker functionality is also vital. If you're looking to start day trading Cardano, you'll likely be interested in the live 1-minute and 1-hour charts. For those looking for more long term investments, you can use the likes of Yahoo Finance and Google Trends to view charts over 5 years.
Pros Of Trading Cardano
Development – ADA is undergoing constant development to resolve issues that restrict ETH and BTC. The 'Goguen' roadmap details vast plans for improvement with the aim of adding the ability to build decentralized applications (DAPPS). This has included the addition of a multi-currency ledger, Native Tokens and NFT marketplace functionality. The release date of Goguen was 1st March 2021 (AKA the Mary hard fork). Plus, a 2018 deal with the government in Ethiopia, Africa, allowed them to deploy throughout the country in various industries.
Scaleable – Because Cardano uses a POS chain, it is much more scalable than other coins. With Bitcoin, all holders are mining the crypto all the time, making it incredibly resource intensive. The ADA network is different because it nominates a holder to mine during an epoch slot (a period of time). If the holder does not show up or mine, someone else will be reelected instead. ADA owners can increase the likelihood of being nominated to mine by adding their share to a stake pool. In this way, ADA is more environmentally friendly and scalable than competitors.
The internet of blockchains – Currently, cryptocurrency is limited because while there are numerous coins available, they require an intermediate broker to allow you to exchange them. ADA has released a multi-currency ledger as part of the Goguen update which will allow you to store multiple currencies on one blockchain. This means that exchanging Litecoin (LTC) for Polkadot (DOT) will soon be possible on the Cardano network, making the crypto market as decentralised as possible.
Governance – Cardano's fresh take on project governance puts the power in the hands of ADA holders. Individuals with a stake in ADA can vote on the future of the platform. Ideas go through funding rounds as part of Project Catalyst. Fund 3 closed in March 2021 and Fund 4 is next to open. ADA holders can vote on ideas such as the ability to earn staking rewards from your ADA holdings while also generating yield from DeFi protocols or new blockchain explorers. In this way, Cardano curates an ecosystem where the robustness of the network is put front and centre.
Cons Of Trading Cardano
Capability – Despite ambitious development plans, Cardano has yet to release many capabilities. Ethereum already has smart contracts, the main focus of ADA's development. There's a lot of hype about Cardano being better than the rest, but much of this progress has yet to materialise.
Traction – Some investors would say that the low price means room to grow. But Cardano sitting outside the top two or three by market cap means that it is potentially suffering from a lack of adoption. As investors pile into the likes of Ethereum and Bitcoin, the smaller players are just not seeing the same traction. If the crypto race becomes a VHS vs Betamax game, those sitting further down the list have a lower chance of success.
Security
Cardano is provably secure, meaning that it has been mathematically proven. This security is guaranteed as long as 51% of the stake is held by honest participants, which are achieved through random leadership selection. However, its reliance on this fact means that it is technically not immune to 51% attacks, like the one that left Ethereum Classic vulnerable in early 2019.
If this happened, the blockchain would have to be forked, which risks losing ledger information. Despite this, an attack of this scale is unlikely. Currently, a 51% stake in ADA would require over $20bn in capital, making it an expensive game for hackers to undertake.
Price Prediction Tips
Since its ICO in 2017, there has been continued speculation around if and when Cardano will reach the $2, $3 and $4 mark.
Historically, the price has been fairly stable, hovering at around 10c or less since the first crypto bull run in 2017. But interest in the currency sparked again when the 2020 crypto breakout took off. This continued throughout February and March 2021, when the news that the Goguen release was confirmed, leading ADA to break the 1 dollar mark.
The latest long-term price prediction is that Cardano will continue to rise, as the crypto market becomes increasingly cemented and its long-term developments begin to materialise.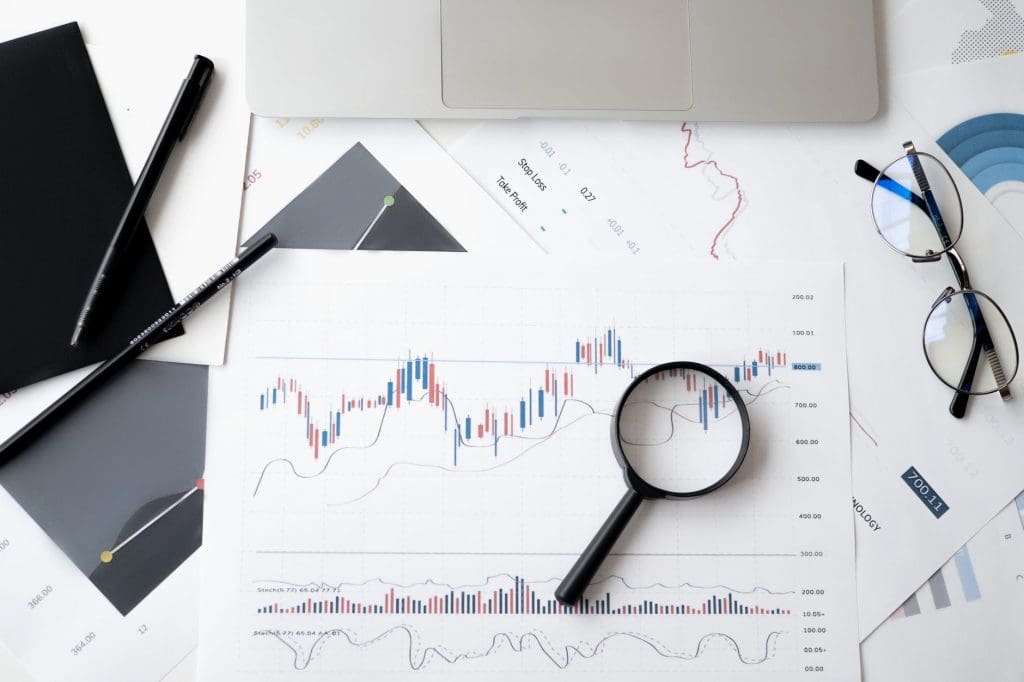 The forecast for 2022 is healthy. In general, predictors' outlook suggests a continued bullish market for the next year is likely. However, beyond that, 5 and 10-year price predictions become much murkier. Some speculators think a bearish trend is due, just like the one seen after the 2017 surge. Others believe that ADA will reach 40 dollars by 2030. While the future is uncertain, the piqued interest in crypto means that volatility is likely.
Final Word On Trading Cardano
In conclusion, Cardano is a cryptocurrency with serious ambition. Its aim to resolve the faults that plague Bitcoin and Ethereum make it an attractive proposition for investors. With NFTs, Native Tokens and the so-called 'internet of crypto' all in the development pipeline, there's a lot to be excited about. But it still has some way to go to match the adoption of the top altoins like BTC. Plus, the development of functionality has been slow. So, is Cardano a good investment for traders? That remains to be seen.
FAQ
Is Cardano Better Than Bitcoin?
Cardano developers have worked to overcome many of Bitcoin's biggest faults. In particular, its proof-of-stake blockchain means reduced environmental impact vs BTC. The altcoin's ambitions are vast, with smart contracts, native tokens and multi-currency ledgers in the pipeline. But, its market cap is much lower than Bitcoin, suggesting that adoption is not yet sufficiently strong to push it into the top tier.
What Is A Cardano Staking Pool?
A staking pool is a collection of Cardano holders that join together with the aim of being selected to stake the network. Staking is the process of validating transactions on the ADA blockchain. Those that do so can earn a return on their investment and so staking pools help coin holders maximise their returns.
Why Is The Cardano Ticker Symbol ADA?
Cardano's founders named the ticker symbol after the mathematician Ada Lovelace. Lovelace is widely regarded as the first person to publish an algorithm that intended to be carried out by a machine.
Who Is The Founder Of Cardano?
Cardano was founded by Charles Hoskinson. Hoskinson was one of the co-founders of Ethereum but left following a disagreement about venture capital.
Is Cardano Decentralized?
Yes, Cardano is the world's most decentralized cryptocurrency with over 21.75 billion ADA staked on the network which represents 69 per cent of its total circulating supply.