Cardano Day Trading 2023 – Tutorial & Brokers
Cardano, also known as the Japanese Ethereum, is one of the most popular crypto coins by market cap. But what is Cardano and how does it work? In this article, we've explained all there is to know about this ambitious altcoin, including how to buy it, whether it is a good investment, and future price forecasts. We've also listed some of the best brokers for trading Cardano.
Cardano Brokers & Exchanges
#1 - IG Group
11 popular cryptos are available, plus two crypto crosses. A crypto index is also offered, following the value of the top 10 digital currencies by market cap. All cryptos are available via CFDs.
"IG offers a superb all-round package. Beginners will appreciate the user-friendly web platform and secure trading environment while established investors will rate the 17,000+ markets and top-tier market research."

- DayTrading Review Team
Crypto Spread: Variable
Crypto Lending: No
Platforms: MT4, AutoChartist, TradingCentral
Crypto Staking: No
Minimum Deposit: $0
Regulator: FCA, ASIC, NFA, CFTC, DFSA, BaFin, MAS, FSCA
IG Group Crypto Coins
IG Group offers trading on at least 10 crypto coins: ADA, BCH, BTC, DOGE, DOT, ETH, LINK, LTC, UNI, XLM
CFD Trading
IG offers an impressive suite of 17,000+ CFD instruments. Negative balance protection ensures accounts cannot drop below zero while custom price alerts and the IG Academy enhance the trading experience.
Forex Trading
IG offers currency trading on its award-winning web platform and mobile app. Comprehensive charts and forex analysis tools are also available through ProRealTime.
Stocks Trading
IG offers 13,000+ shares, with more listed firms than most competitors. Fees are low with no commission on US stocks. Extended hours trading is also available alongside ultra-fast execution speeds of 0.014 seconds.
About IG Group
IG is an award-winning broker that has an excellent reputation globally. The brand-US offers spread betting, CFD and forex trading across a comprehensive suite of markets. IG is also multi-regulated, provides a great trading app and has 50 years experience.
Pros
Over 17,000 assets are available spanning stocks, forex, commodities, baskets, futures, options and more
Opening an account takes less than 5 minutes
24/5 customer support is available
Cons
No copy trading platform
Inactivity charge
#2 - CEX.IO
CEX.IO offers hundreds of popular cryptocurrencies including big names like Bitcoin, Ethereum and Litecoin. The trading platform is well-designed with sophisticated charting and analysis tools. Traders can also reduce their monthly volumes through the tiered pricing structure.
"CEX.IO will serve a range of crypto investors looking to buy, sell, trade, hold and earn. The tiered pricing structure will appeal to active traders while rookie investors will enjoy the straightforward platform interface and excellent education."

- DayTrading Review Team
Crypto Spread: 0.15% maker & 0.25% taker (Standard)
Crypto Lending: Yes
Platforms: TradingView
Crypto Staking: Yes
Minimum Deposit: $20
Regulator: GFSC
CEX.IO Crypto Coins
CEX.IO offers trading on at least 30 crypto coins: 1INCH, AAVE, ADA, ATOM, BCH, BTC, COMP, DAI, DOGE, DOT, ETH, GUSD, ICP, LINK, LRC, LTC, MATIC, MKR, SHIB, SNX, SOL, SUSHI, UNI, USDC, USDT, WBTC, XLM, XTZ, ZIL, ZRX
About CEX.IO
CEX.IO is one-stop-shop for crypto investors where you can buy and sell popular digital tokens, speculate on prices with margin trading and earn rewards through staking. Since it launched in 2013, more than five million traders have deposited over $7.5 billion. CEX.IO is registered with the FinCEN in the US and the GFSC in the EU.
Pros
Charting package from TradingView
High quality educational materials through the University
200+ cryptocurrencies including Bitcoin
Cons
High deposit and withdrawal fees
Limited regulatory oversight
A maintenance fee applies after 12 months of no activity
#3 - Uphold
Buy and sell 250+ crypto assets with fiat currencies or in crypto pairs using a straightforward mobile app or through Uphold's browser-based account homepage. Uphold clients can also earn up to 13% APY by staking one or more out of 32 valid tokens, or send their tokens to an external wallet.
"Uphold provides a convenient one-stop option for investors who want a quick and straightforward way to access crypto markets. It will also serve users looking for crypto staking facilities."

- DayTrading Review Team
Crypto Spread: 0.5% to 1% average
Crypto Lending: No
Platforms: Own
Crypto Staking: Yes
Minimum Deposit: $0
Regulator: FCA, FinCEN
Uphold Crypto Coins
Uphold offers trading on a large number of coins, at least 96 coins. For example: AAVE, ADA, ALCX, ALGO, API3, ATOM, AUDIO, AVAX, AXS, BAL, BAT, BCH, BTC, BTCO, CAKE, CHR, DAO, DYDX, ETH, GHST, GLMR, GODS, INH, LSK, NMR, REQ, ROOK, TRB, XRP, XYO
Stocks Trading
Speculate on large US stocks including Tesla, Amazon, Alibaba and Apple. Uphold also offers equities that will appeal to ESG investors, helping it to stand out from competitors.
About Uphold
Uphold is a cryptocurrency trading app that allows users to buy, trade and transfer digital assets including 230+ crypto tokens. The app's trading environment also allows crypto staking, trading between various company stocks, and provides users with a debit card that provides rewards and easy multi-currency payments.
Pros
Access to traditional asset classes in addition to digital currencies
Earn returns on dozens of tokens through crypto staking
Useful extra features including a debit card that provides cashback on purchases and fee-free foreign currency transactions
Cons
Limited customer service contact options
Not as many crypto assets as the most cutting-edge exchanges
Identity verification required to access all features
#4 - M1 Finance
M1 Finance users can open a crypto account to invest in 10 cryptocurrencies including Bitcoin, Ethereum, Cardano and Solana. You can also invest in six crypto-related funds and ETFs, which are a good way to get broader exposure to the digital currency market.
"US investors who want a straightforward, commission-free way to invest in stocks and crypto with AI-powered strategy support should consider M1 Finance."

- DayTrading Review Team
Crypto Spread: Variable
Crypto Lending: No
Platforms: Own
Crypto Staking: No
Minimum Deposit: $100
Regulator: SEC, FINRA
M1 Finance Crypto Coins
M1 Finance offers trading on at least 8 crypto coins: ADA, ALDO, ATOM, AVE, BAT, BTC, ETH, LINK
Stocks Trading
M1 Finance offers a very large list of 6000+ stocks and shares listed on the NASDAQ and NYSE, as well as a small list of OTC securities. The shares are directly bought, sold and owned, meaning traders will have voting rights and benefit from dividends as well as capital gains. Commission-free trades and fractional shares will appeal to beginners and those on a budget.
About M1 Finance
M1 Finance is a US brokerage that allows users to build a customizable investment portfolio from a range of 6000+ stocks and shares, ETFs and cryptocurrencies. The innovative 'pie' based portfolio management system allows traders to build several portfolios with different aims, and the brokerage supports machine-learning tools that can provide automated portfolio management.
Pros
Trade fractional shares
Make your own ETF by customizing your pie
Excellent portfolio-management tools
Cons
The way trades are placed puts transaction timing out of your control
Only available in the US – eToro is a top alternative for the UK market
Accounts with less than $20 and no trading activity for 90 days are charged a fee
#5 - Firstrade
Take positions on dozens of leading cryptocurrencies with low fees and 24/7 investing. Traders need just $1 to start speculating on popular tokens like Bitcoin. Clients can also buy cryptos instantly in a few straightforward steps.
"We recommend Firstrade for beginner investors looking to trade US stocks with no commissions. There is a wealth of free education plus premium-quality research and trading ideas from Morningstar, Briefing.com, Zacks and Benzinga."

- DayTrading Review Team
Crypto Spread: Variable
Crypto Lending: No
Platforms: Own
Crypto Staking: No
Minimum Deposit: $0
Regulator: SEC, FINRA
Firstrade Crypto Coins
Firstrade offers trading on at least 26 crypto coins: ADA, ALGO, ATOM, AVAX, BAT, BCH, BTC, CRO, CRV, DOGE, ETC, ETH, FTM, GRT, LINK, LRC, LTC, MANA, MATIC, REN, SHIB, SOL, SUSHI, UNI, XLM, YFI
Stocks Trading
Firstrade offers commission-free stock trading on the NASDAQ, NYSE and OTC markets. Clients can invest in penny stocks through to blue chip stocks with extended hours trading, plus conditional orders and trailing stops. We also rated the dividend reinvestment program.
About Firstrade
Firstrade is a US-headquartered discount broker-dealer with authorization from the SEC. The company is also a member of FINRA/SIPC. With welcome bonuses, powerful tools and apps, plus commission-free trading, Firstrade Securities is a popular online brokerage. It is also quick and easy to open a new account.
Pros
Commission-free investing
Mobile app with advanced features and analysis
No minimum deposit
Cons
Visa Credit/debit card deposits and withdrawals not accepted
No 24/7 customer support
No demo/paper trading account
#6 - Revolut
Invest in 100+ crypto tokens using 30+ fiat currencies. You can buy, sell and transfer cryptos on the iOS and Android app. We like that traders can also choose to round up leftover cash from card transactions in crypto and use their crypto balance to make card payments.
"Revolut is suitable for casual stock traders looking for an easy-to-use app with transparent fees and a low minimum investment."

- DayTrading Review Team
Crypto Spread: 2.5% commission for standard profiles
Crypto Lending: No
Platforms: Own
Crypto Staking: No
Minimum Deposit: $0
Regulator: FINRA, SEC
Revolut Crypto Coins
Revolut offers trading on a large number of coins, at least 53 coins. For example: 1INCH, AAVE, ADA, ALGO, AMP, ANKR, ATOM, BAND, BAT, BCH, BNT, BTC, CELO, CHL, COMP, CRV, CTSI, DOGE, ENJ, EOS, ETH, FIL, ICP, KEEP, KNC, LINK, LTC, MANA, RLC, ZRX
Stocks Trading
Buy and own thousands of shares commission-free, including blue chip companies like Apple and Microsoft from the NYSE and NASDAQ exchanges. Fractional shares also allow investments from as little as $1, which will appeal to beginners and those on a budget.
About Revolut
Revolut is a popular financial app that also offers trading on stocks, metals and digital currencies. The brand has over 25 million users worldwide with a choice of accounts, tools and services to suit different needs and budgets, including online investing and currency exchange.
Pros
24/7 live chat support
Beginner-friendly mobile investing application
Good range of account types with different perks and fees
Cons
Relatively narrow product range
No advanced trading platform
No margin trading
#7 - Nexo
Nexo traders can buy and sell 60+ cryptocurrencies using fiat, or trade between 500+ market pairs. The app functions as a crypto wallet, meaning that clients will own their own tokens but Nexo will have custody of them. Crypto assets can be transferred from the Nexo wallet. Fees are low and user security is high.
"Nexo is good for traders who want a straightforward way to access DeFi crypto markets and earn interest on their digital assets."

- DayTrading Review Team
Crypto Spread: N/A
Crypto Lending: Yes
Platforms: Own
Crypto Staking: Yes
Minimum Deposit: $10
Regulator: ASIC, FCEN
Nexo Crypto Coins
Nexo offers trading on a large number of coins, at least 39 coins. For example: ADA, APE, ATOM, AVAX, AXS, BCH, BNB, BTC, DOGE, DOT, EOS, ETH, FTM, KSM, LINK, LTC, MANA, MATIC, NEAR, NEXO, PAXG, RUNE, SAND, SOL, TRX, UNI, USDC, USDT, XLM, XRP
About Nexo
Nexo is a crypto trading platform that also acts as a gateway to DeFi crypto functions such as staking, borrowing and lending. The platform supports 60+ crypto tokens, which can be purchased with a fiat on-ramp and traded in 500+ market pairs. The exchange operates a zero-fee policy allowing a set number of completely free withdrawals per month and fee-free trading.
Pros
Very affordable pricing structure
2 factor authentication for added security
Referral program with $25 in BTC
Cons
Native tokens are required for maximum interest rates
High collateral requirement of 200% of the amount you wish to loan
Relatively small selection of crypto tokens which misses newer altcoins
#8 - Pionex
Make spot, future and leveraged trades on 120 cryptocurrencies via Pionex's proprietary platform with built-in trading bots and highly customizable automated trading options. On the negative side, the range of tokens is narrower than many alternatives.
"Pionex is an excellent option for crypto traders with an interest in cutting-edge AI like ChatGPT and automated trading."

- DayTrading Review Team
Crypto Spread: Market
Crypto Lending: No
Platforms: Own
Crypto Staking: No
Minimum Deposit: $0
Regulator: FinCEN
Pionex Crypto Coins
Pionex offers trading on a large number of coins, at least 229 coins. For example: AAVE, ADA, ALICE, AXS, BAKE, BCH, BTC, BTT, BUSD, CAKE, DOGE, DOT, EOS, ETC, ETH, FIL, HT, ICP, JST, LINK, LTC, NFT, PUNDIX, SNX, SUN, TFUEL, TRX, UNI, WIN, XRP
About Pionex
Pionex is a crypto trading platform that specializes in trading robots, offering a variety of ready made bots and strategies to traders as well as integrated AI to help customize a strategy or come up with your own. These can be used on spot crypto markets as well as crypto futures.
Pros
Supports crypto derivatives via futures trading
Powerful integrated AI chatbot 'PionexGPT' helps users programme trading bots on Pine script
40+ cryptocurrency funding coins accepted
Cons
Limited contact options
No demo account
Does not accept fiat deposits
#9 - Kraken
Kraken is a specialized crypto exchange and supports more than 220 cryptocurrencies. These include all of the established tokens like Bitcoin as well as some altcoins. Traders can make trades on spot crypto markets with up to 1:5 leverage or on futures with up to 1:50. Fees are low and the platform is super easy to pick up.
"Kraken will suit traders looking for a diverse list of cryptos including Bitcoin and a good security track record."

- DayTrading Review Team
Crypto Spread: 0-0.26% average
Crypto Lending: No
Platforms: AlgoTrader
Crypto Staking: Yes
Minimum Deposit: $10
Regulator: FCA, FinCEN, FINTRAC, AUSTRAC, FSA
Kraken Crypto Coins
Kraken offers trading on a large number of coins, at least 57 coins. For example: AAVE, ADA, ALGO, ANT, ATOM, BAL, BAT, BCH, COMP, CRV, DAI, DASH, EOS, ETC, ETH, EWT, FIL, FLOW, GNO, ICX, KAVA, KEEP, KNC, KSM, LINK, MANA, REP, REPV2, XBT, XDG
About Kraken
Kraken is a leading cryptocurrency exchange with a proprietary trading terminal and a list of 220+ tradeable crypto tokens. Up to 1:5 leverage is available with stable rollover fees on spot crypto trading and up to 1:50 on futures. The exchange also supports crypto staking and has an interactive NFT marketplace.
Pros
NFT marketplace and crypto staking available
3D secure required
Low minimum deposit of $10
Cons
Does not accept fiat deposits
Slow verification times
Does not support many newer altcoins
#10 - Gemini
Gemini offers 90+ cryptocurrencies on its exchange, which is anchored by the native Gemini Dollar stablecoin. The powerful ActiveTrader platform is optimized for online trading, and the broker offer perpetual swap derivatives.
"Gemini is a great platform for traders looking for a straightforward way to trade crypto derivatives in a secure environment."

- DayTrading Review Team
Crypto Spread: Transaction fee from $0.99
Crypto Lending: Yes
Platforms: AlgoTrader, TradingView
Crypto Staking: Yes
Minimum Deposit: $0
Regulator: NYDFS, MAS, FCA
Gemini Crypto Coins
Gemini offers trading on a large number of coins, at least 56 coins. For example: AAV, ADA, ATOM, BAT, BCH, BTC, COMP, DAI, DOGE, DOT, ENJ, EOS, ETH, FIL, GRT, LINK, LTC, MANA, MKR, SNX, SOL, UMA, UNI, WBTC, XLM, XRP, XTZ, YFI, ZEC, ZRX
About Gemini
Gemini is a crypto exchange offering 90+ cryptocurrencies, a native stablecoin and derivative trading via perpetual swaps. The two proprietary platforms will suit beginners and experienced traders, execution is fast with low slippage and fees are competitive.
Pros
The app has a high-end design and intuitive interface
There is a wealth of education, guides and tutorials suitable for both beginners and novice investors
High security with 2FA a requirement for all crypto investors
Cons
There is a 3.49% card deposit fee
Some of the top coins by market cap are not available to buy through Gemini
Trading on margin is not supported
What Is Cardano?
Cardano is a cryptocurrency with the ticker symbol ADA, named after the mathematicians Gerlado Cardano and Ada Lovelace. Just like other cryptos, it uses blockchain technology to record transaction history.
Founder, Charles Hoskinson, was one of the original creators of Ethereum (ETH) but left the project following a disagreement with co-founder Vitalik Buterin over venture capital investment.
The coin launched in 2017. After its first round of investment, Cardano went public via an initial coin offering (ICO) with a market cap of $600 million, sparking interest within the community. The crypto is now worth over $48 billion and continues to beat its highest price record on a weekly basis.
Similar to Ethereum, Cardano's aim is to run smart contracts which can be developed using the programming language, Javascript. ADA itself is written in Haskell.

Cardano has no official owner. It is a decentralized currency meaning every ADA holder has a stake in the Cardano network. It does not have a white paper, unlike most other altcoins, but instead is the first crypto to be peer-reviewed.
The Cardano Foundation set out its mission statement, with the core aim to increase adoption of the network. Cardano is a limited supply coin with a max of 45 billion ADA.
How Cardano Works
Cardano works by using a two-layer system. The first layer is called the Cardano Settlement Layer (CSL) which processes transactions in the ADA cryptocurrency. The second layer is known as the Control Layer, which is used to process the smart contracts.
Underpinning all of this is the Ouroboros algorithm. It is Ouroboros that uses the proof-of-stake protocol to mine coins. This means that rather than everyone mining new blocks all the time, the network elects a few nodes to mine the next block. For this reason, ADA is known as a 3rd generation cryptocurrency.
How To Start Trading Cardano
To start trading Cardano, you'll need to select a broker that offers crypto. Popular platforms listing ADA include eToro, Binance, Coinbase and Gemini. There are a number of brokers that offer CFDs on cryptos which have benefits over owning the underlying asset, such as negating the requirement for an e-wallet to store your funds and are therefore the preferred choice for some traders. It's worth shopping around for the best fees on offer. Many crypto brokers also offer joining bonuses to new traders.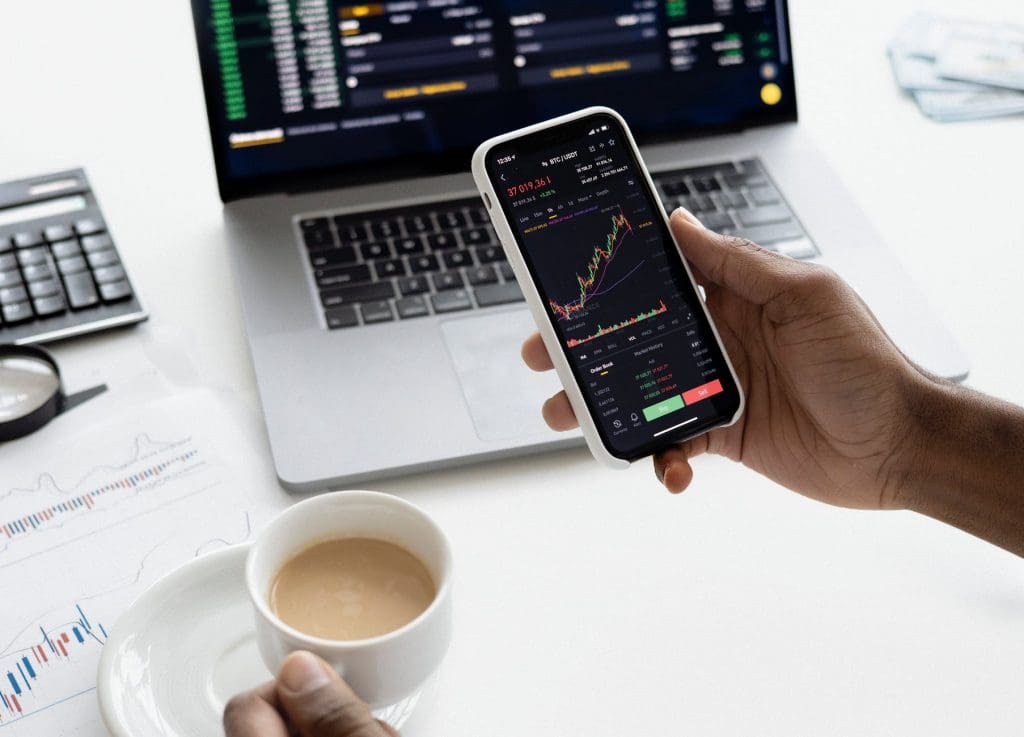 Regulated brokers are subject to Know Your Customer (KYC) identity checks. So you'll often need to provide a form of ID and a photograph before you can trade any substantial amount. Once you've been verified, you can purchase Cardano through most payment methods, including wire transfer and credit/debit card.
Broker functionality is also vital. If you're looking to start day trading Cardano, you'll likely be interested in the live 1-minute and 1-hour charts. For those looking for more long term investments, you can use the likes of Yahoo Finance and Google Trends to view charts over 5 years.
Pros Of Trading Cardano
Development – ADA is undergoing constant development to resolve issues that restrict ETH and BTC. The 'Goguen' roadmap details vast plans for improvement with the aim of adding the ability to build decentralized applications (DAPPS). This has included the addition of a multi-currency ledger, Native Tokens and NFT marketplace functionality. The release date of Goguen was 1st March 2021 (AKA the Mary hard fork). Plus, a 2018 deal with the government in Ethiopia, Africa, allowed them to deploy throughout the country in various industries.
Scaleable – Because Cardano uses a POS chain, it is much more scalable than other coins. With Bitcoin, all holders are mining the crypto all the time, making it incredibly resource intensive. The ADA network is different because it nominates a holder to mine during an epoch slot (a period of time). If the holder does not show up or mine, someone else will be reelected instead. ADA owners can increase the likelihood of being nominated to mine by adding their share to a stake pool. In this way, ADA is more environmentally friendly and scalable than competitors.
The internet of blockchains – Currently, cryptocurrency is limited because while there are numerous coins available, they require an intermediate broker to allow you to exchange them. ADA has released a multi-currency ledger as part of the Goguen update which will allow you to store multiple currencies on one blockchain. This means that exchanging Litecoin (LTC) for Polkadot (DOT) will soon be possible on the Cardano network, making the crypto market as decentralised as possible.
Governance – Cardano's fresh take on project governance puts the power in the hands of ADA holders. Individuals with a stake in ADA can vote on the future of the platform. Ideas go through funding rounds as part of Project Catalyst. Fund 3 closed in March 2021 and Fund 4 is next to open. ADA holders can vote on ideas such as the ability to earn staking rewards from your ADA holdings while also generating yield from DeFi protocols or new blockchain explorers. In this way, Cardano curates an ecosystem where the robustness of the network is put front and centre.
Cons Of Trading Cardano
Capability – Despite ambitious development plans, Cardano has yet to release many capabilities. Ethereum already has smart contracts, the main focus of ADA's development. There's a lot of hype about Cardano being better than the rest, but much of this progress has yet to materialise.
Traction – Some investors would say that the low price means room to grow. But Cardano sitting outside the top two or three by market cap means that it is potentially suffering from a lack of adoption. As investors pile into the likes of Ethereum and Bitcoin, the smaller players are just not seeing the same traction. If the crypto race becomes a VHS vs Betamax game, those sitting further down the list have a lower chance of success.
Security
Cardano is provably secure, meaning that it has been mathematically proven. This security is guaranteed as long as 51% of the stake is held by honest participants, which are achieved through random leadership selection. However, its reliance on this fact means that it is technically not immune to 51% attacks, like the one that left Ethereum Classic vulnerable in early 2019.
If this happened, the blockchain would have to be forked, which risks losing ledger information. Despite this, an attack of this scale is unlikely. Currently, a 51% stake in ADA would require over $20bn in capital, making it an expensive game for hackers to undertake.
Price Prediction Tips
Since its ICO in 2017, there has been continued speculation around if and when Cardano will reach the $2, $3 and $4 mark.
Historically, the price has been fairly stable, hovering at around 10c or less since the first crypto bull run in 2017. But interest in the currency sparked again when the 2020 crypto breakout took off. This continued throughout February and March 2021, when the news that the Goguen release was confirmed, leading ADA to break the 1 dollar mark.
The latest long-term price prediction is that Cardano will continue to rise, as the crypto market becomes increasingly cemented and its long-term developments begin to materialise.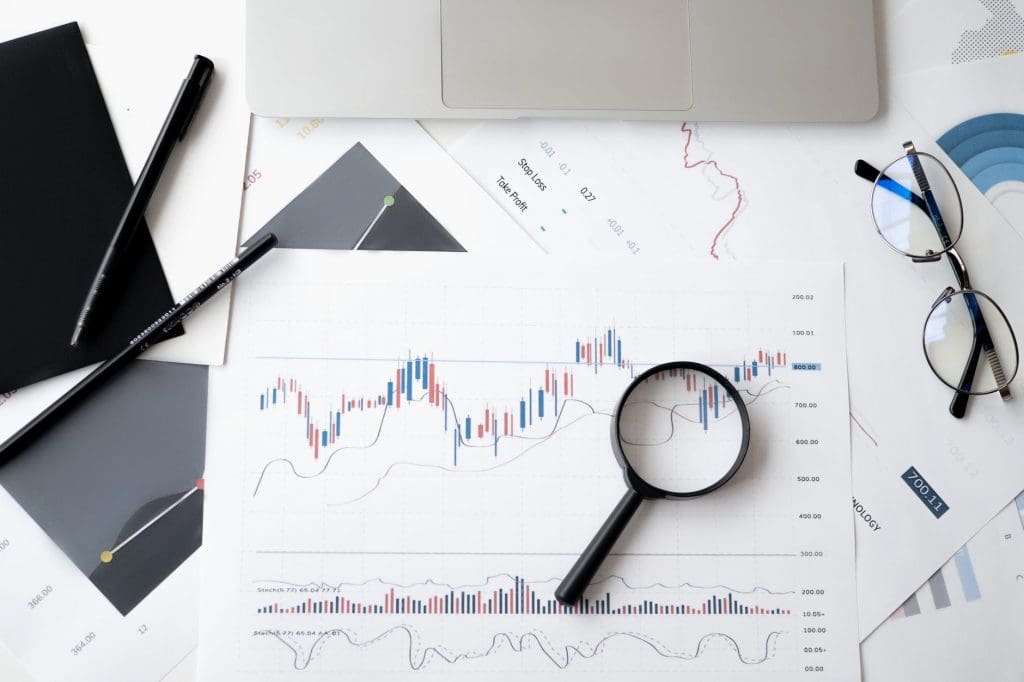 The forecast for 2023 is healthy. In general, predictors' outlook suggests a continued bullish market for the next year is likely. However, beyond that, 5 and 10-year price predictions become much murkier. Some speculators think a bearish trend is due, just like the one seen after the 2017 surge. Others believe that ADA will reach 40 dollars by 2030. While the future is uncertain, the piqued interest in crypto means that volatility is likely.
Final Word On Trading Cardano
In conclusion, Cardano is a cryptocurrency with serious ambition. Its aim to resolve the faults that plague Bitcoin and Ethereum make it an attractive proposition for investors. With NFTs, Native Tokens and the so-called 'internet of crypto' all in the development pipeline, there's a lot to be excited about. But it still has some way to go to match the adoption of the top altoins like BTC. Plus, the development of functionality has been slow. So, is Cardano a good investment for traders? That remains to be seen.
FAQ
Is Cardano Better Than Bitcoin?
Cardano developers have worked to overcome many of Bitcoin's biggest faults. In particular, its proof-of-stake blockchain means reduced environmental impact vs BTC. The altcoin's ambitions are vast, with smart contracts, native tokens and multi-currency ledgers in the pipeline. But, its market cap is much lower than Bitcoin, suggesting that adoption is not yet sufficiently strong to push it into the top tier.
What Is A Cardano Staking Pool?
A staking pool is a collection of Cardano holders that join together with the aim of being selected to stake the network. Staking is the process of validating transactions on the ADA blockchain. Those that do so can earn a return on their investment and so staking pools help coin holders maximise their returns.
Why Is The Cardano Ticker Symbol ADA?
Cardano's founders named the ticker symbol after the mathematician Ada Lovelace. Lovelace is widely regarded as the first person to publish an algorithm that intended to be carried out by a machine.
Who Is The Founder Of Cardano?
Cardano was founded by Charles Hoskinson. Hoskinson was one of the co-founders of Ethereum but left following a disagreement about venture capital.
Is Cardano Decentralized?
Yes, Cardano is the world's most decentralized cryptocurrency with over 21.75 billion ADA staked on the network which represents 69 per cent of its total circulating supply.