Public.com Review 2022


Traders in United States welcome
Public.com offers US citizens more than 9,000 investment opportunities, covering stocks, ETFs and cryptocurrencies.
Risk Warning – Your capital is at risk
Public.com is a unique American broker that combines investing and trading services with social media systems to help users expand their knowledge bases and interact with a community of like-minded people. The firm boasts more than a million customers and almost ten thousand stocks, ETFs and cryptocurrencies. This 2022 Public.com review will explore the pros and cons of the firm, detailing its mobile app, fee structure and additional features.
Public.com Headlines
Public.com is owned by Public Holdings, Inc., which was founded in the USA in 2019. Its office headquarters are in New York and it was founded by Jannick Malling, Matt Kennedy, Peter Quinn and Sean Hendelman. The broker's leadership team includes Jannick Malling, the current CEO, alongside Leif Abraham, the co-CEO.
Public Holdings, Inc., is a private FinTech company and does not have a share price. Moreover, its revenue, business model, market cap, net worth and any valuation information are unknown. Public Holdings, Inc. has several owners, with notable investors including Accel, Greycroft, Lake Star, Will Smith and Dick Parsons.
Public.com's mission is to ensure investing opportunities can and are paired with new means for educating yourself on your speculation journey. The broker has been featured by various news outlets, such as Forbes, WSJ and Variety.
Public.com has a user base of over 1 million people and is a rapidly growing platform.
Trading Platform
The full Public.com trading experience is only accessible via its dedicated mobile app. The broker is also developing a web app that is in its beta development stage. However, it is not fully operational and many features, such as limit order capabilities, are not currently included. There is also no desktop trading system.
Fortunately, the mobile trading platform is easy to use and offers some sophisticated features, including advanced analytical tools, graphing options and visualisation features. The interface is accessible to newer investors while incorporating aspects of complexity and sophistication that many experienced clients will appreciate.
Asset Range
Public.com only offers equity trading and investment opportunities. Derivatives, such as futures, options and CFDs, alongside debt trading, are not offered.
However, securities can be purchased in stocks, ETFs and cryptocurrency assets, with the full list regularly updated. Each instrument displays safety labels, which detail additional context regarding the risk level of the asset.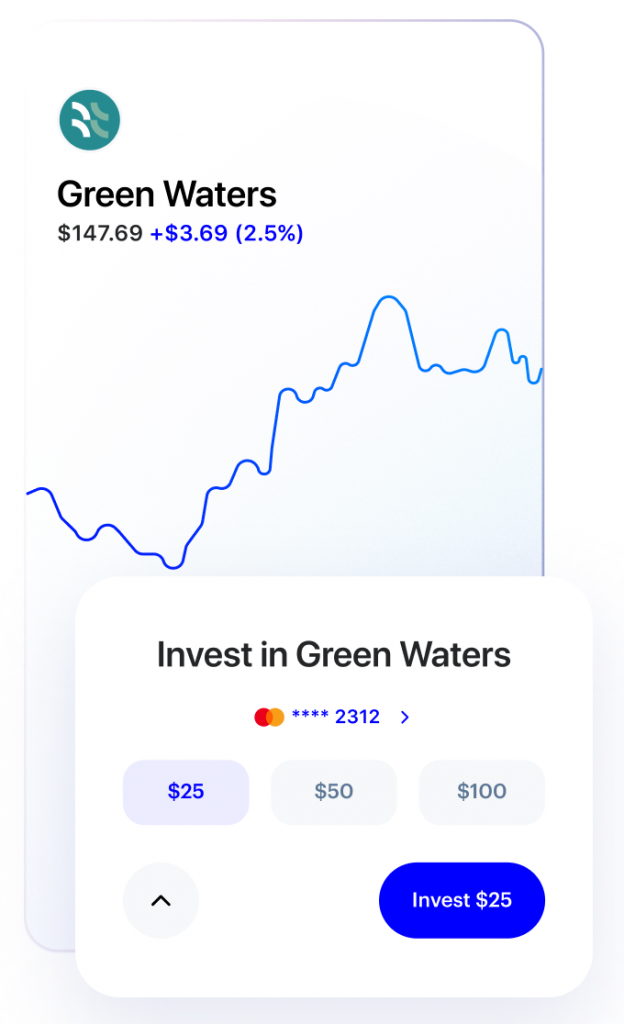 Over 9,000 stocks and ETFs are on offer, with new IPOs and SPACs added regularly. Public.com also provides opportunities for fractional share investing via what it calls slices. Dividend reinvestment opportunities are also offered, though over-the-counter (OTC) stocks are not.
Public.com offers 25 cryptocurrencies, including Bitcoin (BTC), Ethereum (ETH), Shiba Inu (SHIB) and Cardano (ADA) via Apex Crypto. The Public & Apex Crypto platform allows clients to buy, sell and hold crypto, though it does not provide individual crypto wallets.
Leverage & Commission
Public.com is a 0% commission broker, providing a free investment service much like competitor Robinhood. The broker does not offer margin trading.
Mobile Trading
Public.com's mobile application is its predominant platform offering. The app is free to download for iOS and Android (APK) devices via the App and Play Stores. Clients can access a range of analytical tools and both social and educational features through the platform. Account setup is simple and the overall experience is functional and accessible.
The trading app has a 4.5 rating from over 31,000 reviews on Google Play and a 4.7 rating from 40,000 on the App Store.
Payments
Public.com accounts can be funded via a range of funding and deposit methods, including ACH transfer, wire transfer, debit cards and Braintree. However, credit card payments are not supported. There is no minimum deposit limit, so anyone can get started with as little as $1, though debit card payments are capped at $1,000.
The broker also offers 2.5% interest on all invested deposits up to $10,000.
Debit card deposits must be held for at least five business days before they can be withdrawn, though transactions tend to be within 24 hours outside this remit. There are no minimum or maximum withdrawal limits, though funds can only be withdrawn to a bank account that matches your Public.com account.
The broker charges a range of fees for its transaction services, listed below:
ACAT Outgoing: $75
Paper Statements: $35
Crypto withdrawals: $75
Domestic Wire Transfer: $30
Domestic Overnight Check: $35
Broker-Assisted Phone Trades: $30
Returned Check, ACH, wire and Recall/Stop Payments: $30
There are also charges if you transfer your portfolio to another brokerage.
Regulation & Licensing
Public Holdings, Inc. is a member of the Securities and Exchange Commission (SEC) as a broker-dealer with certificate number 8-66049. The broker is also a member of the Financial Industry Regulatory Authority (FINRA), certificate number – 127818.
Public.com is a member of the Securities Investor Protection Corporation (SIPC), meaning your account is protected for up to $500,000. SIPC is a congressionally mandated, non-profit corporation that provides customer insurance for investment accounts. The broker's clearing firm, Apex, has an additional insurance policy through a group of London Underwriters (with Lloyd's of London Syndicates as the Lead Underwriter) to supplement the SIPC protection.
Additional Features
Social – Public.com offers numerous social options, including a community forum, group chats and a regular blog, as well as social-trading systems like copy trading. The firm is much like a trading social media platform, with the ability to trade whilst communicating with peers. Everyone has a username, so it is very easy to communicate with others.
Themes – You can choose various 'Themes' to invest in based on various criteria, such as 'American Made' or 'Cannabiz'. The minimum amount to invest in a theme is $100 and doing so will always go through as a market order. It is not possible to set limit or stop orders using this feature. Your investment is split evenly across the stocks you choose but it is possible to alter the percentages of each share in the theme.
Town Halls – One part of Public.com's social element is Town Halls, whereby you can connect with the company CEO and founders through live seminars and talks, as well as Q&As within the app.
Calculators – There are capital gains tax calculators and fractional shares calculators available on the company's website.
Explore Feature – You can discover new investors, IPOs, SPACs companies, people and shares, as well as a wide variety of other information using the explore feature of the app.
Share Organisation – Organise your portfolio by determining the time scales of all your holdings.
Educational Features – The investment firm provides various workshops and webinars that cover using the app and investing in general. There are daily audio shows about the latest financial news and trends, which are made available to users on the app and YouTube.There are also various articles available on the Public.com website via 'Investors First' that can aid users in several different matters, including setting up an account.
Trading Account
There is only one brokerage account available to Public.com users, which has both taxable and savings accounts. However, the firm does not support IRAs.
There are no account minimums and the firm does not have any paid-for premium features, though it is looking to introduce advanced new products that may incur a subscription fee.
Clients can only have one open account at any given time, though it is possible to have several individual portfolios within that, including long-term investment portfolios.
Setting up a Public.com account requires the following:
US citizenship
18 years of age
US residential address
Social security number
US permanent residency or a valid visa
If you have investments with another brokerage, you can easily transfer them over without selling your positions or incurring any tax implications.
Benefits
SIPC protection
25 crypto investments
Social and copy trading
Wide range of securities
Fractionals shares investing
Dedicated mobile experience
Zero-commission investments
Regulated by the SEC & FINRA
Drawbacks
No OTC stocks
No after-hours trading
No derivates or debt assets
Not suitable for day trading
Only available to those with US green cards
Trading Hours
The Public.com trading app is available 24/7, though after-hours trading for stocks and ETFs is not supported. However, clients can still place orders that will be executed when markets reopen.
That being said, crypto investments are supported 24/7 as cryptocurrency markets do not close.
Customer Support
Support is helpful, reliable and responsive. It is possible to chat to the Public.com customer service team via email, webchat, application live chat, phone, mail and social spaces (such as LinkedIn, Instagram and Twitter).
Email: support@public.com
Phone: (646) 783-4690
Public.com provides telephone support between the hours of 09:00 and 17:00 EST Mon-Fri.
Safety & Security
Public.com uses advanced cybersecurity and encryption protocols to protect your personal online information. Public Holdings, Inc. also employs bank-grade security with AES 128-bit encryption and TLS 1.2 to secure data in transit.
Application login is protected by two-factor authentication (2FA) and supports biometric verification.
Public.com is transparent regarding the assets it offers and how it makes its money. The broker does not take any payment for order flow (PFOF), unlike competitors like Webull or Robinhood. This means that the firm does not sell your trades to third-party market makers, thus giving you better pricing than such competitors. One of the broker's key principles is that it puts its users first and is not selling out to HFT firms or 'market makers'.
Public.com Verdict
Public.com is a decent brokerage firm, offering regulated investments and trading services for stocks, ETFs and cryptocurrencies. The broker boasts a strong social trading community, as well as a wide range of educational features and zero-commission instruments. While the firm is competitive, it cannot offer its services internationally, so only US citizens are accepted as clients. Investors and traders from elsewhere will need to find another broker.
Accepted Countries
Public.com only accepts traders from United States.
Alternatives to Public.com
If you are looking for alternatives to Public.com we have compiled a list of the top 5 brokers that are similar to Public.com below. This list of brokers like Public.com is in order of similarity and only includes companies that accept traders from your location.
FAQ
Is Public.com A Good Broker?
Public.com is a competitive investments broker, offering more than 9,000 stocks, ETFs and cryptocurrencies with a zero-commission pricing model. Its mobile trading platform is intuitive and simple without scrimping on sophistication and users can interact socially with other investors. However, the firm only offers its services to US citizens and its crypto and fund offerings could do with some growth.
Is Public.com Safe & Legit?
Public.com is a regulated broker, overseen by the SEC and FINRA, which are reputable financial authorities. Moreover, all customers are protected by the SIPC for up to $500,000. The application is protected by two-factor authentication (2FA) and a number of users that exceeds 1 million customers is a good sign.
How Much Capital Do You Need To Trade With Public.com?
There is no minimum deposit or trade size with Public.com, so you can open an account with as little as $1. Fractional stock investing also helps to make more expensive stocks and funds accessible to lower-net-worth individuals.
Does Public.com Offer A Demo Account?
Public.com does not offer a demo account, so there is no risk-free training capability.
Where Can Public.com Be Used?
Public.com is only available in the US, so it is not available to users from the UK, Canada, Australia, the Philippines, Germany and the rest of Europe and the world.
How Can I Contact Public.com?
You can contact the Public.com team via the email address or phone number above. Alternatively, the broker is active on social media like LinkedIn, Twitter and Instagram.
Public.com offers US citizens more than 9,000 investment opportunities, covering stocks, ETFs and cryptocurrencies.
Public.com vs Other Brokers
Compare Public.com with any other broker by selecting the other broker below.
Public.com vs