Shiba Inu Brokers & Exchanges
Shiba Inu trading is relatively new in the cryptocurrency world, with the coin only being created in mid-2020. However, the Ethereum-based crypto has surged rapidly in recent months, spurred on by Dogecoin's popularity. Sharing the same lofty ambitions, Shiba Inu has recently been added to Coinbase Pro's trading platforms. This article will explain what Shiba Inu trading is and discuss its pros and cons alongside outlining where you can buy and trade the token.
Shiba Inu Brokers & Exchanges
#1 - Webull
Webull offers trading on popular cryptos such as Bitcoin against the US Dollar.
Crypto Spread: Floating
Crypto Lending: No
Platforms: Own
Crypto Staking: No
Minimum Deposit: $0
Regulator: SEC, FINRA
Webull Crypto Coins
Webull offers trading on a large number of coins, at least 43 coins. For example: ADA DASH, ALGO, ATOM, AVAX, BAT, BCH, BTC, CRV, DOGE, EOS, ETC, ETH, FTM, GRT, LINK, LRC, LTC, LUNA, MANA, MATIC, REM, SHIB, SISHI, SOL, TRX, UNI, XLM, XMR, XTZ, ZEC
Forex Trading
Webull offers FX trading with tight floating spreads
Stocks Trading
Webull offers trading on 2,000 US stocks and shares via a powerful mobile app.
About Webull
Webull offers a popular online stock trading app with low fees and generous bonuses.
#2 - Uphold
Uphold offers trading on more than 100 crypto assets including via crypto-only pairs and crypto-fiat cross pairs.
Crypto Spread: 0.5% to 1% average
Crypto Lending: No
Platforms: Own
Crypto Staking: Yes
Minimum Deposit: $0
Regulator: FCA, FinCEN
Uphold Crypto Coins
Uphold offers trading on a large number of coins, at least 96 coins. For example: AAVE, ADA, ALCX, ALGO, API3, ATOM, AUDIO, AVAX, AXS, BAL, BAT, BCH, BTC, BTCO, CAKE, CHR, DAO, DYDX, ETH, GHST, GLMR, GODS, INH, LSK, NMR, REQ, ROOK, TRB, XRP, XYO
Stocks Trading
Speculate on large US stocks including Tesla, Amazon, Alibaba and Apple
About Uphold
Trading in the Uphold environment offers a one-stop-shop for all your crypto requirements.
#3 - Firstrade
Take positions on 35+ cryptocurrencies with low fees and 24/7 investing.
Crypto Spread: Variable
Crypto Lending: No
Platforms: Own
Crypto Staking: No
Minimum Deposit: $0
Regulator: SEC, FINRA
Firstrade Crypto Coins
Firstrade offers trading on at least 26 crypto coins: ADA, ALGO, ATOM, AVAX, BAT, BCH, BTC, CRO, CRV, DOGE, ETC, ETH, FTM, GRT, LINK, LRC, LTC, MANA, MATIC, REN, SHIB, SOL, SUSHI, UNI, XLM, YFI
Stocks Trading
Trade stocks commission-free with access to major exchanges in the US and abroad.
About Firstrade
Firstrade is a US-headquartered discount broker-dealer. With welcome bonuses, powerful tools and apps, plus commission-free trading, Firstrade Securities is a popular online brokerage.
Pros
Good execution speed
Strong regulatory oversight
Low minimum deposit
Cons
Narrow range of investments
No copy trading
No demo account
#4 - Pionex
Pionex is an automated crypto trading platform with built-in bots and a wide range of tokens.
Crypto Spread: Market
Crypto Lending: No
Platforms: Own
Crypto Staking: No
Minimum Deposit: $0
Regulator: FinCEN
Pionex Crypto Coins
Pionex offers trading on a large number of coins, at least 229 coins. For example: AAVE, ADA, ALICE, AXS, BAKE, BCH, BTC, BTT, BUSD, CAKE, DOGE, DOT, EOS, ETC, ETH, FIL, HT, ICP, JST, LINK, LTC, NFT, PUNDIX, SNX, SUN, TFUEL, TRX, UNI, WIN, XRP
About Pionex
Pionex is a cryptocurrency exchange with impressive automated trading tools and bots.
#5 - Binance
Binance is one of the world's leading crypto exchanges. There is a vast range of products available including Binance Pool, Staking and an NFT Marketplace.
Binance is good for active crypto investors looking to trade big tokens like Bitcoin plus niche coins with low fees.


- DayTrading Review Team
Crypto Spread: Variable fees with account tiers
Crypto Lending: Yes
Platforms: AlgoTrader
Crypto Staking: Yes
Minimum Deposit: $0
Regulator: FCA
Binance Crypto Coins
Binance offers trading on a large number of coins, at least 56 coins. For example: ADA, ALGO, BCH, BNB, BTC, BUSD, DAI, DOGE, EGLD, ENJ, EOS, ETH, HBAR, HNT, IOTA, LINK, LTC, MANA, MATIC, NANO, NEO, ONE, QTUM, RVN, SOL, USDT, VET, VTHO, XLM, ZIL
About Binance
Binance is one of the best-known crypto exchanges. The company is available in more than 180 countries with over 120 million registered customers. The platform offers a suite of crypto trading products, from staking and NFTs to derivatives.
Pros
Trade popular cryptos with high leverage up to 1:125
The account opening process is straightforward
Binance Academy is a great resource for beginners
Cons
The crypto exchange has been hacked
Some regulatory investigations
No contact support number
What Is Shiba Inu?
Shiba Inu (SHIB) is an ERC-20 token, which means that it runs on the Ethereum blockchain and uses the network's smart-contract technology. The advantage of running on Ethereum is that it is a secure, well-established blockchain that allows SHIB to remain decentralized and independent of moderating forces.
The Shiba Inu token plans to become a new DeFi ecosystem with its platform, 'ShibaSwap'. This decentralized exchange will feature three native tokens, Shiba Inu (SHIB), Leash (LEASH) and Bone (BONE). There are also plans for the exchange to integrate non-fungible tokens (NFTs) into the platform, with the website encouraging artists to begin a Shiba Inu dog-inspired artistic movement.
The History Of Shiba Inu
Shiba Inu has a brief but interesting trading history. Created by an anonymous person/group going by the name Ryoshi, Shiba Inu was launched in August 2020. Ryoshi started with a supply of 1 quadrillion crypto-tokens, of which they gave 50% to Ethereum founder Vitalik Buterin. The other 50% were put onto the decentralized exchange UniSwap, at a starting price of around $0.000000000056.
Buterin intriguingly then donated 50 trillion Shiba Inu tokens, worth an estimated $1 billion, to the India Covid Crypto Relief Fund. He then proceeded to burn the rest of the coins, bringing delight to traders who had bought the token on various trading platforms and apps as the value soared.
Since then, Shiba Inu has stabilised somewhat, though it still demonstrates solid growth. The creators also released two more tokens on the 'ShibaSwap' platform, Bone and Leash. Holders can stake Shiba Inu tokens to 'dig' for either of these new tokens.
Shiba Inu Chart
Benefits Of Trading Shiba Inu
Various price forecasts from crypto news sites and prediction portals, such as Trading Beasts, point in a positive direction for Shiba Inu (SHIB). As a result, trading Shiba Inu is arguably an attractive option for both new and experienced traders, so let us investigate the benefits of trading the emerging crypto.
Low price – Shiba Inu has been trading at a price of just $0.000006478. Such a low price means that it is very easy to purchase a large amount of the coin, without spending too much, meaning that you could potentially make serious profits if the price does soar.
High trading volume – On its opening day, SHIB recorded a volume of $1,604,789. It fell slightly after that but has since risen to new heights. High trading volumes makes it much easier to trade tokens due to the level of activity surrounding the coin.
Multiple exchange listings – The last thing you want is to struggle to find a place to buy a token. With Shiba Inu, you will not have that problem as the coin is listed for trade on many popular exchanges, including Binance, Coinbase, OKEx, Huobi Global, FTX and Wazirx. There are also rumours of a Robinhood partnership for traders in the US.
Ethereum DeFi projects interaction – Ethereum is one of the biggest names in the DeFi world and controls around 75% of the DeFi space. Ethereum is the first choice for lots of crypto developers and many trading platforms run on the network as ERC-20 tokens.
High volatility – If you are looking at intraday Shiba Inu trading, the coin's volatility is attractive. SHIB can gain 30% within an hour and drop by 40% in the next. By looking at trading graphs and charts and studying the trends, day traders could potentially turn large profits by speculating on SHIB.
Drawbacks Of Trading Shiba Inu
As with any cryptocurrency, solely looking at the benefits of Shiba Inu trading is a dangerous path to go down. The risks and drawbacks must also be analysed to present the whole picture and ensure you can make informed investment decisions.
Not the first meme crypto – Even though it has made a big name for itself in the meme-inspired market, it will never be the first on people's minds. When meme-currencies are mentioned, the first name that comes to mind is Dogecoin. Therefore, it faces an uphill battle to keep itself in the limelight and regularly increase its popularity.
Competition with transactional cryptocurrencies – Shiba Inu is a basic coin and does not add anything novel to the cryptocurrency market. As a result, it can only function as a transactional currency, of which there are many already established, like Bitcoin, Litecoin, Ether and Zcash. SHIB must work hard to break into this already saturated market and ensure its liquidity and trading volume do not drop.
Still young – Only created in August 2020, SHIB is a risky asset with high volatility. While this can play to some traders' advantages, it also opens the possibility of big losses. This was seen after the spike in May 2021 when the currency, along with many other crypto tokens, crashed heavily, resulting in millions of losses.
Meme token craze may not last – Shiba Inu and Dogecoin are currently benefitting from a wave of social media buzz and posts relating to trading the meme-coins. However, this may not last forever, and SHIB needs to work hard to become an accepted means of payment for the sale of goods and services.
Where Can I Trade Shiba Inu?
You may be wondering what exchanges or brokers you can use for Shiba Inu trading, if any. After all, it is such a young token that you might not expect many exchanges to support it.
In reality, many of the most popular crypto exchanges already support Shiba Inu trading. Centralized exchanges such as Binance, Coinbase, OKEx and Gate.io, all allow users to buy and sell Shiba Inu coins. SHIB is also available on the decentralized exchange UniSwap, which is powered by Ethereum's blockchain, making it a great place for trading Shiba Inu coins.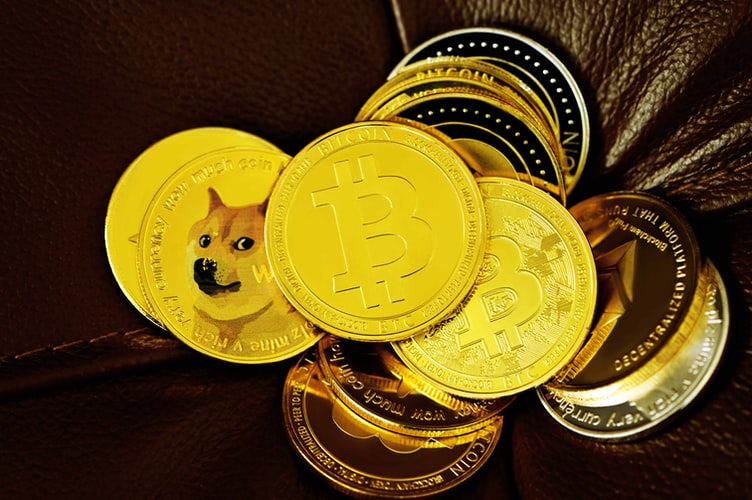 If you are interested in trading Shiba Inu tokens, but cannot decide which exchange to use, compare the various trading fees associated with each exchange.
How To Buy Shiba Inu Tokens
Choose An Exchange
Decide whether you want to buy through a centralized exchange (CEX) or decentralised exchange (DEX).
DEXs, like UniSwap, requires users to obtain a software wallet like MetaMask or CoinBase Wallet to begin reading on the platform. These wallets are free to use and let you truly own your crypto. You will also have to purchase Ethereum tokens, which can then be used to buy SHIB.
Open An Account
The first step towards buying SHIB is to open an account with an exchange that supports its purchase, like one of those mentioned above. Setting up an account is simple, just provide an email address and create a password. After that, you may be required to verify your identity with information like your birthday and driver's license.
Obtain A Wallet
Whether you chose a DEX or CEX, you will want a safe place to store any tokens you obtain while Shiba Inu trading. There are several types of wallets available:
Hardware wallets – These are physical devices that store your cryptocurrency offline, usually in the form of a USB stick. These devices are generally safe and secure as they make it impossible for your funds to be hacked when they are not plugged in.
Software wallets – These are wallets that are downloaded to your desktop, such as those needed to trade on UniSwap. They offer more protection than online wallets, as funds can only be accessed from the specific device the wallet is installed on.
Mobile wallets – Simply download an app to your phone and store your crypto on that device. This type of wallet is ideal for someone who wants to get involved with Shiba Inu trading while on the move.
Paper wallets – This is an offline storage method whereby you print your public and private keys onto paper, which you can store wherever you like. The keys are usually QR codes, which you would scan for future transactions.
Purchase Shiba Inu Coin
Now that you are set up with an exchange and have a wallet to store your tokens, you are ready to start Shiba Inu trading. Log in, check the current prices and trends and then place your order when you are ready.
Tips For Shiba Inu Trading
As with most forms of short-term trading, you should check market data and the latest trends. The coin is still young and volatile, so you should regularly check charts and graphs for ideas. Websites similar to TradingView are ideal for understanding what coins like SHIB are trading for right now.
Another tip is to not just follow the price in US dollars (USD). Keep track of trading pairs such as Shiba Inu against Bitcoin, Litecoin or Ether. Tracking and trading SHIB against other coins could increase the potential profit you make due to a further increase in volatility.
If you want to make Shiba Inu trading even easier, look at investing in trading signals or even a live bot. Signals analyse the data for you and tell you what to buy and when, while bots take this a step further and make the purchases for you too. However, it is important to note that these systems can still make mistakes and caution should always be taken.
You should also stay up-to-date on the latest Shiba Inu trading news. Big announcements can cause the value of coins like SHIB to vary greatly. Even something as simple as a mention on Twitter from Elon Musk can send the price soaring, so try to stay in the loop when you are trading.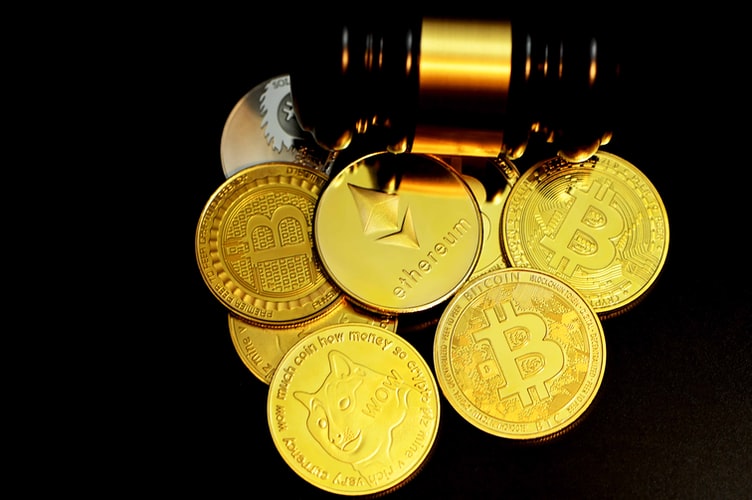 Final Word On Shiba Inu Trading
Trading Shiba Inu has the potential to be lucrative as its youth brings with it lots of volatility. The range of supported exchanges and connection to other Ethereum DeFi projects make it particularly popular, though prospective investors looking at Shiba Inu trading should be wary of the potential for the popularity of meme tokens to drop. Head to our list of brokers and exchanges that support Shiba Inu trading to get started.
FAQs
Will Shiba Inu Be Traded On Coinbase?
Yes, Shiba Inu trading is supported on Coinbase. Since June 17th, 2021, it has also been available on Coinbase Pro. Remember it's worth taking the time to understand what the data around volume and volatility means before buying or selling the coin .The Coinbase platforms also show what the crypto token is trading at today.
Will Shiba Inu Trade On Robinhood?
While there are no concrete plans in place, it has been rumoured that the Shiba Inu trading will be supported on Robinhood soon. However, no dates have been released by either party.
Will SHIB Reach $1?
There is no way of knowing for sure. Some prediction portals say it will, while others think it will not even get close to $0.1. As with any crypto, the future value is very hard to predict, and you just must wait to see how far it goes.
Is Shiba Inu Coin A Safe Investment?
Shiba Inu trading, as with any form of cryptocurrency speculation, is inherently unsafe and unpredictable. While you can try to limit your risk by carrying out proper research and implementing robust risk management strategies, it will never be fully 'safe'.
Can Shiba Inu Make Me A Millionaire?
SHIB has already made some early investors into millionaires, so the potential is definitely there. If you want to join their ranks, you would have to trade smart, understand price forecasts and take care when weighing up the risks. With that said, there is the possibility that you could do all these things and still lose all your money as nothing is certain when Shiba Inu trading.