CFTC – Commodity Futures Trading Commission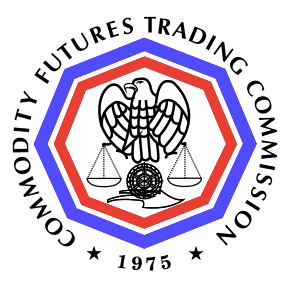 The U.S CFTC is an independent governmental agency charged with the regulatory oversight of the futures and options markets. Its regulations and enforcement actions also help to protect those trading in forex and commodities, not to mention cryptocurrency, such as Bitcoin. This page will detail everything you need to know about the CFTC, including its history, powers, compliance guidelines, key reports and complaints.
What is the CFTC?
Firstly, what's the meaning of the CFTC acronym? It simply stands for the Commodity Futures Trading Commission. It was born from the Commodity Futures Trading Commission Act of 1974.
Its jurisdiction extends to numerous functions, from investigations into market manipulation cases to broker licenses and reporting requirements.
Purpose
The objective of the CFTC is to facilitate transparent, competitive and effective financial markets. They also seek to protect US persons and consumers. That means introducing variation margin rules, trade reporting guidelines and other regulations to prevent abusive practices related to derivatives and other products subject to the Commodity Exchange Act (CEA).
In fulfilling their mission to promote safe markets, the regulatory agency also trawls through historical data and searches for potential risks. That means new technologies, such as blockchain and products, such as binary options, may all trigger CFTC investigations.
CFTC Regulated Brokers


Forex.com boast a global reputation. Regulated in the UK, US and Canada they offer a huge range of markets, not just forex, and offer very tight spreads and a cutting edge platform.
Forex.com boast a global reputation. Regulated in the UK, US and Canada they offer a huge range of markets, not just forex, and offer very tight spreads and a cutting edge platform.


NinjaTrader offer Traders Futures and Forex trading. Use Auto-trade algorithmic strategies and configure your own trading platform, and trade at the lowest costs.
NinjaTrader offer Traders Futures and Forex trading. Use Auto-trade algorithmic strategies and configure your own trading platform, and trade at the lowest costs.


The leading US trading Exchange. Nadex offer genuine exchange trading to US clients on Binary Options. Fully regulated by the CFTC.
The leading US trading Exchange. Nadex offer genuine exchange trading to US clients on Binary Options. Fully regulated by the CFTC.
History
Trading futures contracts for agricultural commodities has been around since the late 19th century. Approved futures have been regulated since the 1920s. It was the Grain Futures Act of 1922 that built the basic authority. However, that changed with the Commodity Exchange Act of 1936 (7 U.S.C. 1 et seq.). The agency can enforce regulations that feature in title 17 of the Code of Federal Regulations.
Note you can head to the US GPO Access website for CFTC regulations found at Title 17 Chapter I of the Code of Federal Regulations (CFR).
Since the 1970s, futures trading has expanded well beyond traditional commodities, such as oil, gold, natural gas, and corn. Now there is futures trading in forex, foreign government securities and stock indices. Not to mention, in more recent years, there has been a surge in the international trade of digital currency.
To meet growing demands, new orders and regulations had to be brought in. Therefore, in 1974, Congress commissioned the CFTC, granting the agency a mandate to regulate. The Commodity Futures Trading Commission Act of 1974 actually meant the CFTC replaced the U.S. Department of Agriculture's Commodity Exchange Authority.
The number of employees has also grown over the years. While headquarters remain at their Washington DC address, regional offices have sprung up in locations all over the United States, including:
Chicago
New York
Kansas City
December 2000 was an important month in the agency's history. Congress passed the Commodity Futures Modernization Act of 2000. As a result, the SEC and CFTC were to build a joint regulatory framework to oversee single-stock futures.
Swaps Regulations
By 2003, the value of swaps had grown exponentially. Then following the 2007-2008 financial crisis, the multi-trillion dollar swaps entity question had to be addressed. To do that, an array of swap dealer rules, definitions and weekly reports were brought in.
It was actually 2010 that the Dodd-Frank Act increased the agency's mandate to include jurisdiction over swaps. The aim of this move was to prevent manipulative schemes while not having to prove the intent of the accused to move prices and demonstrate artificial prices.
The director of enforcement, among others, are still working hard to monitor the list of registered swap dealers and bring transparency to the swaps market, including substituted compliance.
Currently, the CEA requires counterparties to execute specific swaps on a registered swap execution facility (SEF). Alternatively, you transactions must take place on a designated contract market (DCM) or a SEF exempt from registration.
Recent History
In recent years, the CFTC has also done more in terms of forex regulations. Regulated forex brokers now have bigger hurdles to clear. And despite registration guidance, filings for breaching forex regulations are high. However, numerous broker checks help to keep firms and exchanges in check. The benefit of which is an increase in consumer protection and transparent markets.
The CFTC chairman Christopher Giancarlo expressed a focus on similar areas in his 2018 priorities, including swaps, algorithmic trading and position reporting. This stems from the Project KISS (keep it simple stupid).
Structure
Head to the official website and you will see the CFTC structure is relatively straightforward. The agency has five committees with commissioners heading up each one. Nominees are put forward by the President and then approved by the Senate.
The committees concentrate on:
Technology
Agriculture
Global markets
Energy & environmental markets
Coordination between the CFTC and SEC
Each committee is made up of individuals from respective industries, including traders, futures and commodities exchanges, as well as consumers.
There are also several important divisions, including those of
Clearing and Risk
Market Oversight
Enforcement
Within those divisions are several key offices, including those of the:
International Affairs
Executive Director
Chief Economist
General Counsel
Whistleblower
Funding
The CFTC is the only one of the four primary regulators to not be self-funding. So when you take the CFTC vs the SEC, the latter functions from user fees and fines levied on the industry. Yet despite a request for a transaction fee from the CFTC, Congress is yet to take action.
This meant during the government shutdown in October 2013, "futures and most swaps markets were left with essentially no cop on the beat".
The CFTC budget usually changes each fiscal year. It was $98 million US dollars in 2007, which then increased by 80% to $205 million the following year. 2012 then saw a cut to $180.4 million. Unsurprisingly, budget requests are often rejected leading to frustration. In fact, the leadership has previously described budgets as "woefully insufficient".
While hundreds of millions of dollars may sound like a lot, that has to pay for upwards of 400 full-time employees, training, events, attorneys, hearings and more. Note the UK's FCA had a 2016/17 budget of around $750 million. Although it is worth bearing in mind the FCA is the single largest regulatory agency in the UK, while the CFTC is one of several big regulators.
Powers & Responsibilities
The CFTC is responsible for promoting market functionality and consumer protection. Fortunately, the head and director of enforcement, the office of the Inspector General and the joint audit committee, among others, all have considerable legislative powers.
However, the CFTC does not directly regulate individual firms, apart from newly registered swap dealers and participants. Instead, their oversight allows markets to work at price discovery and offsetting price risk.
Although the CFTC has limited jurisdiction in foreign countries, the agency works with outside bodies, such as the UK's FCA. This helps them to draw up their Red List. A list which details unregistered foreign entities that appear to warrant regulation.
They also have a long list of other powers and regulations, including:
Trade execution requirements
Transaction-level requirements
Know your customer standards
Registration requirements
Auditing requirements
Large trader reporting
Testimony regulations
Valuation reporting
Position limits
In addition, the agency enforces a long list of rules, including those on
Embargos
Wash Trades
OCR final rules
Whistleblowers
60-second rules
Net capital regulations
External business conduct rules
Initial segregation and uncleared swap margin rules
On top of that, the CFTC can hand out warnings and no action letters, plus fines, suspensions and permanent bans. All of their powers they aim to use as system safeguards to keep US persons and markets secure.
The CFTC also oversees the National Futures Association (NFA). Registration is straightforward and you can conduct a free entity search to check the background of derivatives industry professionals.
The agency can also grant a non-financial entity exemption. However, exemption filing requires meeting rigorous requirements. Details of which can be found on the official website.
Criticisms & Challenges
The CFTC continues to face criticism and challenges. For example, the regulator's auditor KPMG withdrew almost an entire decade of financial opinions following material errors in the agency's books and records.
Cryptocurrency
One of the greatest challenges the CFTC faces is regulation of the cryptocurrency 'commodity'. Should digital currencies be classed as commodities falling under CTFC jurisdiction or are they securities for the SEC to regulate?
The agency has held numerous talks, meetings and hearings on cryptocurrency in early 2018. However, this is an issue that actually stretches back many years. In fact, the government and CFTC have been debating jurisdiction over the Bitcoin commodity since March of 2014.
Following hearings on Bitcoin and futures reports, the agency sought regulations to treat Bitcoin transactions as swaps, futures or spot transactions. If not, Bitcoin would probably be a commodity under the CEA. But the CFTC now approves Bitcoin futures as commodities, following court rulings in 2015 and early 2018.
The opinion of Mark Wetjen, following a Bitcoin meeting among CFTC's Global Markets Advisory Committee, was that "[Bitcoin] could play a fascinating role in the derivatives markets as well as financial services".
Action
But despite Giancarlo being vocal on cryptocurrency and a whole string of press releases, live video streams and announcements, what has the CTFC actually done to tackle the question of digital currencies?
A CFTC primer on virtual currencies was released in 2017. The report, which expressed concerns over Bitcoin enforcement and future regulations, led to an 8% drop of Bitcoin in just one day.
Approval has also been given for the creation of two subcommittees of the Technology Advisory Committee. One will be concerned with virtual currency as a commodity, including enforcement and the actual delivery of the likes of Bitcoin. The other committee will address the more general application of distributed ledgers and fintech in the financial space.
Both Tether and Bitfinex received subpoenas from the CFTC in early 2018, demonstrating their intention to regulate.
Finally, it's worth noting the CFTC is not the only regulator with crypto concerns. The SEC sees cryptocurrency as securities. As a result, a virtual currency task force, known as the 'Cyber Unit' sprung to life in 2017 to tackle fraudulent ICOs.
Note automated trading and cybersecurity are two other main issues on the CFTC agenda.
Recent Performance
The agency has been busy in recent years. In November of 2014, the CFTC and the UK's FCA took action against six banks for manipulating forex markets:
JPMorgan
Citigroup
Chase
HSBC
RBS
UBS
Between them, the banks gave $1.2 billion USD to the FCA and $1.5 billion USD to the CFTC.
In between a flurry of enforcement actions in 2016, they expanded the mandatory clearing requirements for interest rate swaps.
2017 saw the CFTC vs Monex, the FX group, following the defrauding of thousands of retail customers out of hundreds of millions of dollars. In fact, by the end of 2017, the agency had taken 49 enforcement actions and given out $413 million in fines and penalties.
At the beginning of 2018, the agency filed eight anti-spoofing enforcement actions against Deutsche Bank, HSBC and UBS, leading to tens of millions of dollars worth of fines.
In the same year, the CFTC was in the news as Trumps's White House sought to levy fees on derivatives users to enhance the agency's 2019 budget. However, industry opposition looks to eliminate any initial open interest to the plan.
Advantage Futures LLC also faced a $1.5 million fine in early 2018. However, annual reports show a host of hedge funds and other companies incur substantial sanctions each year.
CFTC Contact
It is straightforward to get in contact with the CFTC. In fact, head to their official website for the relevant phone number. You can then have questions answered around holiday schedules, insider trading rules and other regulations.
Alternatively, the website portal itself publishes information. For example, you can find weekly futures reports and data, plus a glossary of important terms.
The agency is also moving with the times, as you can download podcasts, including key speeches. This can be a great way to find out about everything from Japanese Yen net positions to interpretive cross-border guidance.
You can also use their SmartCheck tool to protect yourself from fraudulent websites.
Note it is if the Office of the Chief Economist that produces white-papers encompassing a wide range of CFTC topics.
Final Thoughts on the CFTC
The CFTC is a reputable agency, delivering on its mandate to regulate the futures and options markets. In recent years the body is positioning itself as the predominant regulator of virtual currencies. However, their jurisdiction, particularly with regard to spot markets, remains limited. Having said that, licensed members will have to adhere to CFTC's core principles and rigorous regulations.
So before you sign up to a new broker and login into your new trading account, conduct a member registration search first. Simply head over to their official website and plug in the requested details.