Online Brokers In South Africa 2022 – Comparison & Reviews
With a daily forex trading volume of $20.3 billion, it's little surprise to learn that South Africa has one of the most active investing communities on the continent. But with over 50 online brokers that accept South African traders, how do you find the best one? Here, we list the top online brokers in South Africa and cover everything you need to know when selecting a platform.
How To Compare Online Brokers In South Africa
Despite challenging economic years in recent times, some regulated online brokers have seen over 100% growth. The number of brokers and platforms has also increased, with the industry going from strength to strength in South Africa.
Other jurisdictions, such as Europe, tightened regulations in 2020. This made Africa and various Asian countries an attractive market for regulated online brokers, particularly those originating from Europe, where high leverage and certain derivatives are restricted.
But before you start trading, you'll need to choose from the extensive selection of online brokers in South Africa.
Make sure you shop around before signing up for an account. Everyone has different needs. Important factors like fees, leverage, platforms and assets vary by broker. Some of the best online stock brokers in South Africa also provide a range of free educational resources to help you make informed investment decisions.
We've listed the key factors below to help you make your decision.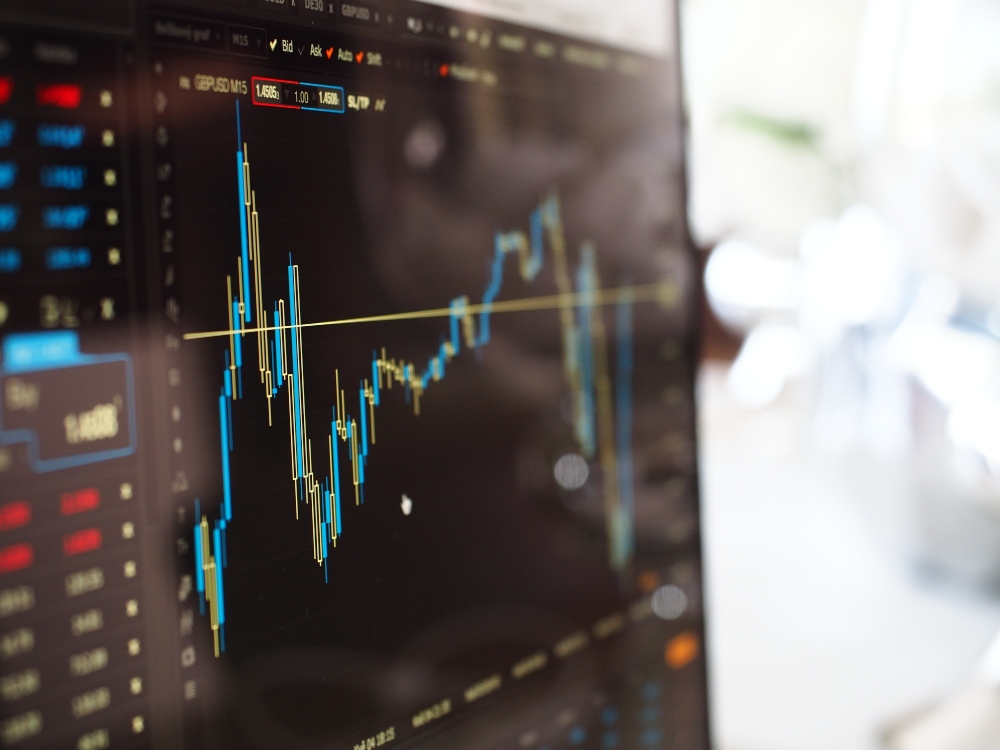 Assets & Markets
The Johannesburg Stock Exchange (JSE) is the largest stock exchange in Africa with a market capitalization of over 1,005 billion USD. It is open Monday through Friday, from 9:00 am to 5:00 pm South African Standard Time (GMT+02:00). If you're interested in trading South African stocks, make sure you open an account with a broker that offers access to this exchange.
Other assets to look out for include:
Cryptocurrency – The global crypto market has boomed in recent years and South Africa is no exception. In 2021, the daily value of crypto trading exceeded 2 billion ZAR (147 million USD) for the first time. Bitcoin is the most popular token in South Africa, but Litecoin (LTC), Ripple (XRP), Dash (DASH) and Monero (XMR) are also favoured by investors. Traders in South Africa can purchase digital currencies from local brokers or global exchanges.
Forex – Some of the world's top online forex brokers are based in South Africa. Check out our broker table for a list of those we recommend.
Commodities – The commodity market is based on the supply and demand of physical goods. Investing is often done using derivatives, such as forwards, futures, or options contracts. Metals like gold, silver, copper and platinum are popular commodities to trade in South Africa. Agriculture and energy, such as crude oil, are also common. All are available on the JSE.
Binary options – South Africa is an evolving destination for binary options. Binary options are an Over The Counter (OTC) derivative. Companies that want to offer this type of investing in South Africa are required to obtain a Financial Services Provider license. Offshore brokers are also allowed to market their products to South African citizens, as long as they are licensed in their home countries.
Fees
Fees vary between online brokers in South Africa. Traders should consider their intended strategy before making a selection. For example, scalpers will require low spreads but may be willing to pay annual account fees. Investors making fewer trades might prefer to pay per trade.
With any online platform, it's important to check for any hidden charges so there are no surprises when you are trading, depositing or withdrawing money. Other common costs include inactivity charges and overnight (rollover) fees.
Other factors to consider include:
Margin – Also known as leverage, margin is essentially a loan from your broker that allows you to place larger trades than your deposit would usually allow. Look at how much leverage the online broker offers and consider whether that fits with your strategy.
Minimum deposit – Some online brokers in South Africa require a hefty initial deposit. If you're just starting out, you may not have a huge amount to invest, so it's important to shop around for those offering low entry points.
Account types – Online brokers in South Africa usually offer different account options, ranging from standard to premium accounts. These will come with varying features, such as extensive technical analysis tools, customer support, and minimum trading limits. Consider which features are important to you and therefore which account level is best. See our list of the best brokers with ZAR accounts here.
Leverage
Leverage can only be offered up to the South African Financial Sector Conduct Authority (FSCA) limits. If you're looking for leverage higher than the regulation permits, you could select an online brokerage in South Africa that operates some risky practices.
Losses can exceed deposit amounts when using leverage, therefore it's best to limit margin trading to what is affordable.
Tools
The platform and tools provided by an online broker are extremely important. The platform is your door to the markets and where you'll spend most of your time. Look for a sleek and easy-to-use platform that offers all the technical charts, graphs and indicators you need to trade effectively.
Demo Account
A demo account will allow you to test both the platform and your strategy with virtual currency before committing any money of your own. Most online brokers in South Africa offer a practice account, but not all, so check you can access one before signing up.
Customer Support
Customer support varies between online brokers in South Africa. Some will offer a 24/7 helpline, a quick and easy live chat function and helpful Q&As on the website. Check what's offered by the broker so that you're not left feeling unsupported in times of need.
Regulation
The Financial Sector Conduct Authority (FSCA) is the regulatory body in South Africa. It was established in 2018 as the successor to the Financial Services Board (FSB). The FSCA ensures that retail traders are protected from undue risk and that online brokers operate sensible business practices.
While it's recommended that forex brokers in South Africa are authorised by the FSCA, it's not a legal requirement. To identify a regulated broker, find the FSP registration number from the disclosure text at the bottom of the company's homepage. Use this to look up the online broker on the FSCA register.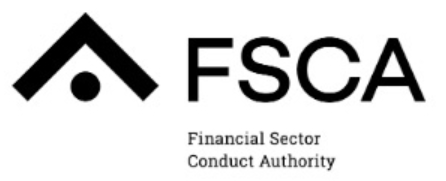 Security
As well as regulation, it's important to look at the security of a broker. Check for any significant historical data breaches and that 2-factor authentication is provided. Ideally, online brokers in South Africa should also segregate client funds from the business's.
Final Word; Online Brokers In South Africa
We've listed some of the best online brokers in South Africa, but there are some important factors to consider before opening an account. Regulation isn't a legal requirement for brokers in South Africa, but it is encouraged, so traders should check the company selected is authorised by the FSCA. You should also consider what assets you wish to trade, the minimum deposit amount, and any fees. Take into account your investing style, including the frequency and size of your trades, as this will help you to find the right broker for your needs.
FAQs
Is Online Trading Legal In South Africa?
Online trading is legal in South Africa. However, the South African government monitors cash-outflow via the South African Reserve Bank. This is to ensure the limit of 10 million Rands per person is adhered to.
Do South African Forex Traders Pay Tax?
Any profits you make when forex trading in South Africa are taxable. This means you have to file a Personal Income Tax form. The rate can range from 18% to 40% depending on the profits you've made. You may wish to consult a tax advisor before you get started.
How Many Forex Brokers Are In South Africa?
There are over 50+ forex brokers that accept South African traders, meaning the choice can be a difficult one. Consider the platform, fees and functionality on offer before making a selection.
Which Online Broker Is Best In South Africa?
Who Is The Richest Forex Trader In South Africa?
Jabulani Ngcobo, born in 1985, is one of the richest forex traders in South Africa. Ngcobo is a self-made millionaire and the author of Cashflow Naked, a biography and a lesson on financial education. His net worth is estimated at $2.4 billion.