Volatility Indexes
Volatility indexes offer interesting trading opportunities. Online broker, Deriv, in particular, offers a suite of dynamic volatility instruments, including the CBOE Volatility 75 (VIX) index and other synthetic indices. This article explains how to trade volatility indexes with live charts and breaks down Deriv's extensive offering.
What Are Volatility Indexes?
Volatility indexes are real-time stock market indicators of expected volatility over a certain period of time. Investors use them to measure risk or fear within the market and to capitalise on the profit potential generated.
You may have come across the Volatility 75 Index before (traded with the ticker symbol: VIX) but what exactly is it? The VIX is part of the Chicago Board Options Exchange (CBOE) and is the most established index for quantifying predictions of volatility. The index shows the implied volatility of the S&P 500 (SPX) basket of 500 weighted US stock options for a future time period.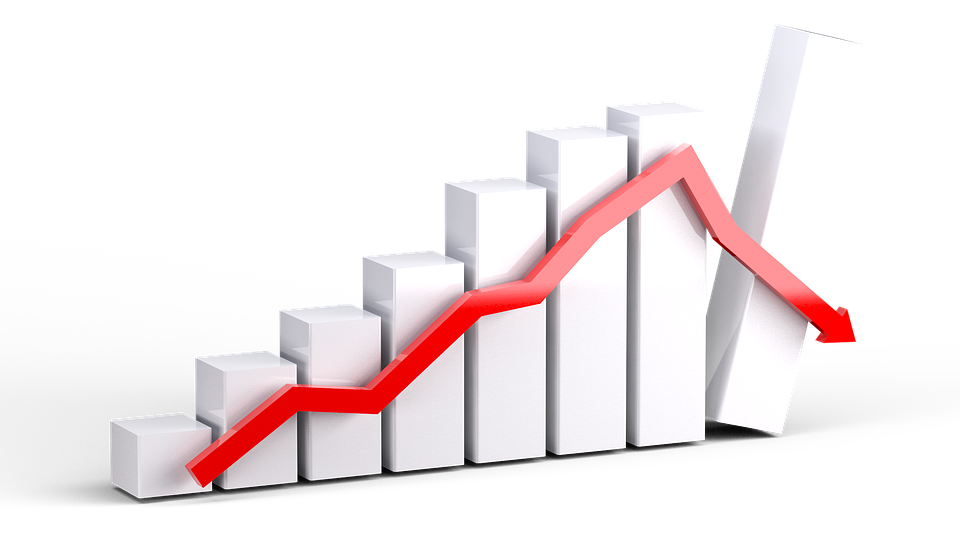 If the value of the VIX index increases, it typically means that the S&P 500 is falling and vice versa. You can check out a live Volatility 75 (VIX) chart on TradingView now, to see how the market is moving today. We've also covered how to trade the Volatility 75 Index in detail here.
There are also other volatility indexes available to trade, including the EU Index (VSTOXX) which is the best volatility benchmark in Europe. They are also used for other regions, for example, India's volatility gauge is based on the option price of the NIFTY Index.
For those who prefer quieter markets, there's also the S&P 500 Low Volatility Index, which measures the performance of the 100 least volatile stocks in the S&P 500. You can check out the historical data and methodology on the S&P Global website.
Deriv Volatility Indexes
There are numerous forex brokers offering popular volatility indexes, but we'll be focussing specifically on Deriv's offering of synthetic volatility indices in this section. Currently, Deriv is one of the few brokers to offer synthetic volatility indices, alongside the VIX 75.

Synthetic indices are simulated markets that are not affected by world events and news. Nonetheless, they do act like real monetary markets and are based on a cryptographic random number generator. These indices are also audited by an independent third-party so that they cannot be manipulated.
You can trade synthetic indexes 24/7 at Deriv, with high leverage, tight spreads and powerful platforms. There are also 10 volatility index instruments available at Deriv across margin trading, options or multipliers. We've detailed the key features below.
Instruments Offered
Deriv's volatility indexes correspond to simulated markets, with constant volatilities of 10%, 25%, 50%, 75% and 100%. You can also choose between different tick speeds, generated either every two seconds for indices 10, 25, 50, 75 and 100, or every one second for indices 10 (1s), 25 (1s), 50 (1s), 75 (1s) and 100 (1s).

The broker also offers a range of other synthetic indices, including 'crash' and 'boom' (500 and 1000), step indices, and range break indices (100 and 200).
Accounts
With the Synthetic Indices EUR account, investors can trade on contracts for difference (CFDs) on synthetic index instruments that replicate real-world movements. The account offers up to 1:1000 leverage, with fixed or variable spreads and market execution.
Deriv also offers a free demo account for clients to practice trading strategies on volatility indexes. Traders enjoy unlimited virtual funds for as long as needed, which is ideal for beginners looking to try out these exciting markets.
Platforms
The broker offers two main platforms for synthetic volatility indices trading: DTrader and Deriv MetaTrader 5 (DMT5).
DTrader offers trading directly from charts with a real-time price feed for Rise (up), Fall (down) and other ways to trade. There's a wide range of volatility indexes to choose from, including high volatility (Vol 100) and low volatility indices (Vol 10).
Traders have greater control when trading within DTrader because they can choose the volatility rate and the contract length. You can also open multiple index trades simultaneously, providing flexibility for traders.
MT5 is the successor to the award-winning forex and CFDs platform, MetaTrader 4 (MT4). Deriv's MT5 offers a wider choice of synthetics, as well as traditional instruments such as gold, EUR/USD, NASDAQ and FTSE 100.
The platform also offers 30 technical indicators, 44 analytical objects and unlimited charts on 21 time frames. Additionally, you can choose from a range of plugins and automated tools to enhance trading.
Fees & Payments
Deriv clients can enjoy zero commissions and no minimum deposit in the Synthetic Indices account. Depending on the payment method chosen, there may be minimum deposit or withdrawal amounts. Some methods may also involve a transaction fee.
The broker also offers low-pip spreads on CFDs and a useful calculator for margin and swaps on the website. These help you to estimate the costs of keeping positions open overnight.
Benefits
We found several good reasons to trade volatility indexes with Deriv:
The risks are known to the trader from the start, with no unexpected margin calls
Fast order execution and deep liquidity, ideal for small and large traders
Robust cryptography and auditing to ensure fairness
Not affected by global events & free of liquidity risks
Traders don't need a large capital to start investing
Increased exposure to new and exciting markets
How To Start Trading Deriv's Volatility Indexes
It's easy to start trading volatility indexes with Deriv, regardless of experience level. Once you have registered for a Synthetic Indices account and set up your platform password through the website, you can begin investing straight away.
How To Trade With DTrader
DTrader offers several ways that you can trade volatility indices, including Higher/Lower, Ends Between/Ends Outside and Over/Under options.

With Higher/Lower, if you select Higher and it exits above the barrier, you win the payout. By selecting Lower, you win the payout if it exits below the barrier.
With Ends Between/Ends Outside, you win the payout if the index remains in-between two barriers or you win once the index breaks out of a price range, respectively.
For Over/Under, an Under trade requires the last digit of the closing price to be less than a predicted digit, in order to win a payout. For Over, the last digit should be more than the predicted digit. This trade is ideally completed in less than 10 ticks.
How To Trade With DMT5
DMT5 allows margin trading, where you can utilise leverage. Leverage allows you to open a position larger than the capital available in your account. Leverage can increase your gains but can also magnify your losses, so always use appropriate stops and limits.
The platform offers advanced technical indicators and charting tools for synthetic trading on volatility indexes via CFDs. If you're interested in automation, MT5 offers a selection of plugins, signals and investing bots. You can also program your own robots using DBot, the broker's own programming tool.
Within the synthetic index market, there are three states to be aware of: Trend Higher (where prices rebound into a bullish direction), Trend Lower (where 'up' moves are sold off and the market moves into a bearish direction) and Sideways Range (where little movement occurs in either range). With Deriv, you can trade and profit from range markets.

Always have a solid understanding of candlestick charts and time frames before implementing your volatility index trading strategy. The broker also offers useful PDF guides and e-books for beginners, plus a community forum and blog.
Final Word On Trading Volatility Indexes With Deriv
For traders looking to diversify their portfolios with exciting markets, Deriv is an excellent choice. Synthetic volatility indexes allow you to make predictions on simulated markets that behave like a real monetary environment. The broker allows you to trade on margin or with options and multipliers, with access to live volatility charts on the MT5 and DTrader platforms. Head to Deriv's website to sign up and start applying your strategies today.
FAQ
What Is Volatility? 
Volatility is a measure of the dispersion of prices over time and is a key metric of profit potential. Investors trade volatility by taking advantage of volatile markets, including forex, indices, commodities, ETFs and mutual funds.
What Is The Volatility 75 Index?
The Volatility 75 Index (VIX) is the official measure of the implied volatility of the S&P 500 index. Investors use the index to gauge fear within the market and take advantage of the profit potential from market swings.
What Does The Volatility Index Mean?
The Volatility Index means you can trade on market volatility using a trading platform. Some of the most common volatility indexes include Volatility 75 (VIX) and Volatility 100 (NASDAQ 100). There are various trading strategies used for volatility indices, including options and breakouts. You can find various downloadable PDF guides on how to trade volatility online.
Does Deriv Have The Volatility 75 Index?
Yes, Deriv does offer the Volatility 75 Index through the MetaTrader 5 platform, plus other synthetic volatility indices via margin trading, options or multipliers through the DTrader platform.
What Is The CBOE Volatility Index?
The CBOE (CBOE Global Markets) is the Chicago Board Options Exchange and is the largest of its kind in the US. The Volatility (VIX) index was created by the CBOE, along with a range of other volatility products.
Where Can I Trade Volatility Indexes? 
Deriv offers a range of volatility indices on the proprietary DTrader platform or via MetaTrader 5. You can start trading straight away by completing the broker's online registration form, or you can sign up for a demo account via the website to practice your strategies first.