Brokers With The Best Risk Management Tools
Using brokers with the best risk management tools will help to mitigate the inevitable losses incurred over a long-term trading career. In this guide, we explore why risk management is so important to your trading strategy and offer tips and advice to help keep you on the path to long-term trading success. We will cover what risk management is and what it means for your portfolio, in addition to looking at some of the brokers with the best risk management tools.
Risk Management Explained
Risk management is the process of limiting your positions if you suffer a loss or series of losses, so you can continue to trade subsequently. The best strategies will endeavour to leave you with enough capital to continue to trade over a long term timeframe. Effective risk management is not about avoiding risk entirely. Instead, it is about managing risk so that a single loss will not spell the end of a trader's career or broker's position.
Without a robust risk management strategy in place, traders may find themselves in a position that they either cannot recover from or that forces them to make decisions that focus entirely on short-term benefit, harming long-term positions in doing so. They may also open themselves up to:
Significant loss of trading capital
Extended periods of conservative trading to restore trading capital
Forced to close positions at the wrong time due to insufficient liquid funds to cover the margin
Big losses can be tricky to come back from, not only from a financial viewpoint but also a psychological one.
Some traders will resort to taking even bigger risks to cover what they have lost, which can often leave them in an even worse position.
In the real world, we can see numerous examples of risk having been poorly managed, one of which would be the mortgage meltdown that triggered the 2007 recession. Risk management applies to any instrument in any market and can be used by individuals, corporations and governments.
Brokers with the best risk management tools tend to focus on retail and professional clients, mitigating the damage of market downturns.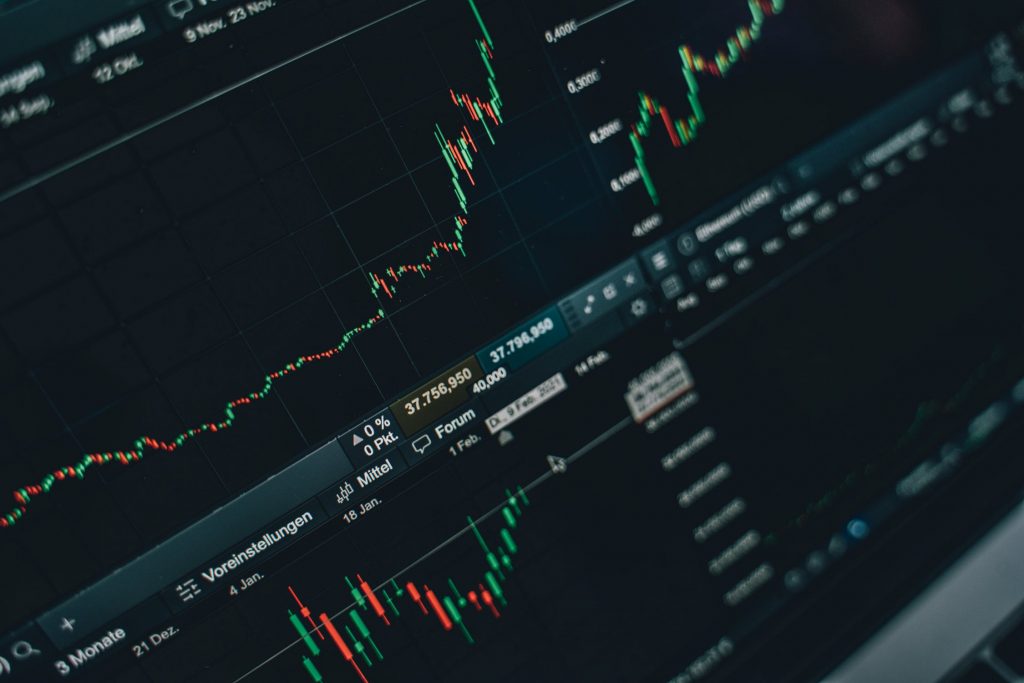 Risk Management Tools
Stop-Loss & Take Profit Orders
Traders with good planning will always know their buy and sell price before they execute. Conversely, unsuccessful traders might enter a trade without an understanding of where they would make a profit or should cut a loss.
Sticking to predetermined limits helps to structure the process and means that reason, rather than emotions, dictates movement, which is more likely to result in the best outcome.
Setting these limits is usually done by analysis, which is where picking the right broker comes into play. You will need accurate data to track averages, monitor movement and forecast volatility. Make sure you check that your broker offers stop loss order types when comparing firms and platforms.
Deal Cancellation
Some brokers with the best risk management tools will provide some form of deal cancellation feature. This is generally a paid feature per trade that allows you to back out of a position if the markets turn against you, only losing the cost of the deal cancellation, rather than the cost of exiting the position. Such features generally have set time limits within which you can activate the cancellation.
Calculators
Many of the most helpful brokers with the best risk management tools will have a suite of trading calculators available for free use on their websites or within their trading platforms.
These will allow you to quickly and easily calculate the amount of risk a position will open you up to, how far an asset's value must move to be profitable or not, the cost of a position in terms of spreads and commissions and other useful values.
These will help you build up an accurate picture of your situation so that you can make informed, sensible decisions.
Other Tools & Tips
One Percent Rule
This one is pretty simple. Essentially, you should never risk more than 1% of your capital on a single trade.
Should it all go terribly wrong, you should have more than enough to continue to trade, with the remaining 99% of capital still available.
This does not specifically mean no more than 1% of your capital should be used in a trade, just that no more than that can be risked.
Therefore, if you have stop losses in place that limit your risk to 1%, you can open a much larger position.
Diversify & Hedge
You have probably heard the phrase, "do not put all your eggs in one basket". Well, it stands true for trading strategies too.
Diversifying your investment across, assets industries and sectors will help to manage risk in the event of volatility. Furthermore, it may open up new opportunities you had not previously considered.
Build Your Knowledge Base
Whether you have been trading for one year or 10, there is always more to learn. Ensure you stay up to date with the latest market news, take advantage of the resources available and use demo accounts where possible.
Some brokers will offer tutorials, training courses, guides and more, so check out what is provided. Online forums can also be a great source of information.
Pros Of Brokers With The Best Risk Management Tools
The ultimate benefit of trading using brokers with the best risk management tools is that clients are better protected. Whether that be through negative balance protection, stop-loss limits, regulation or leverage limits. These measures all have a unifying objective to help ensure that clients can overcome losses to keep trading.
Cons Of Brokers With The Best Risk Management Tools
Whilst it may seem that there are no obvious downsides to enhanced security, there are some that would argue that it can get in the way of trading opportunities.
It is a more conservative approach; reduced leverage,  regulatory compliance and tolls such as stop-losses offer traders additional layers of protection.
Final Word On Brokers With The Best Risk Management Tools
Using brokers with the best risk management tools can help you to limit the impact of any trading losses, improving your overall experience and trading. Risk management is a no brainer. It should be a part of every decision you make concerning your portfolio no matter how big or small.
It can be tricky to compare brokers with the best risk management tools but there are lots of brokers in operation today that offer a suite of order types, calculators and education on the concept.
FAQs
What Is Risk Management?
Risk management is the process of mitigating the financial impact of losses. Whilst there will always be risks associated with trading, navigating this is key so that you can carry on trading despite losses.
I Have Never Used Risk Management Before, Is It Too Late To Start Now?
No, it is never too late to incorporate risk management into your trading strategy. We recommend all strategies and traders incorporate the ideas of risk management into their trades.
What Are The Brokers With The Best Risk Management Tools?
Finding the best broker is not always straightforward and will depend on several factors, including your country of residence, expertise, trading capital and strategy.
Many of the top regulated brokers will offer trading platforms with a range of calculators and order types that can be used to mitigate risk.
Additionally, you could look out for firms with a range of educational content on the topic or specific additional features, like deal cancellation.
Is Risk Management Going To Impact My Trading?
At face value, risk management strategies may appear conservative. However, they have no impact on the results of trades, they simply offer a layer of protection for – both trader and broker – from extreme market volatility.
Is Risk Management Hard?
Risk management is not particularly hard to implement, though you need to understand the whys and hows. There is a wealth of information available online to help you get to grips with the principles. Furthermore, an increasing number of brokers offer free tools so you can weave it into your current strategies.