The Euronext trading centre is run by Euronext N.V. Exchange Group and spans some of the biggest economic jurisdictions in Europe. So, what is Euronext trading and how can you get involved? In this guide, we outline the history of Euronext, its indices and its opening hours. We have also produced a list of the best brokers for Euronext trading below.
What Is Euronext?
Euronext N.V. is one of the largest exchange groups in the world, operating stock exchanges in Amsterdam, Brussels, Dublin, Lisbon, Milan, Oslo and Paris. The pan-European enterprise has a market capitalisation of over 5 trillion Euros (EUR) and the share price can be found using a live chart online. The company has the ticker symbol ENX and its headquarters are based in Paris, France, with more Euronext trading offices in London (UK), Switzerland, New York, Singapore, Portugal, Spain, Norway, Italy, Ireland, Netherlands and Belgium.
Euronext N.V. offers several equities and derivatives as part of its trading services, including bonds, commodities (such as gold, silver and wheat), indices, exchange-traded funds (ETFs), foreign exchange (FX) warrants and certificates, as well as stocks and shares. Futures and options trading is also available on Euronext.
The Euronext trading platform for foreign exchange is called Euronext FX, previously FastMatch. Euronext Growth is a multilateral trading facility that lists small and medium enterprises that would not qualify for listing on the traditional stock exchanges. This is operated by Euronext Brussels, Dublin, Lisbon, Oslo and Paris and is governed by the Euronext Growth Markets Rule Book (also known as the cash and derivatives trading manual). Euronext Access is similar but has even fewer listing requirements, making it ideal for small start-ups.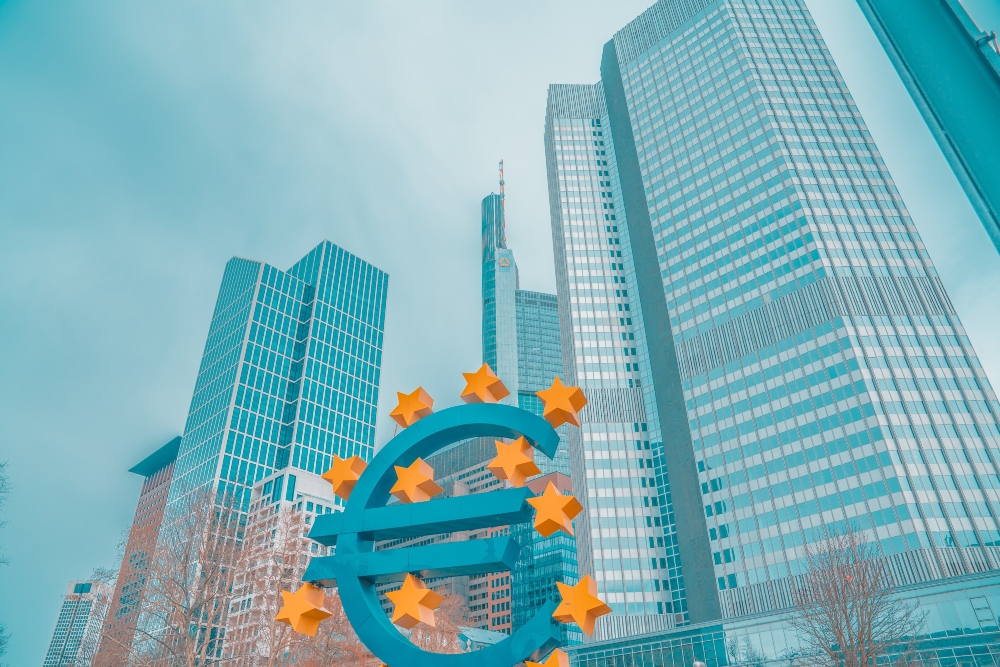 The History Of Euronext
Euronext trading centre was first formed when the Amsterdam Stock Exchange merged with Paris and Brussels to create one large pan-European trading platform. Since then, it has grown in size, acquiring additional revenue streams along the way. Take a look at the timeline below to understand its rich history of acquisitions.
2000 – Amsterdam, Brussels and Paris (inc. MATIF SA) merge to create Euronext
2001 – Acquired the London International Financial Futures and Options Exchange (LIFFE), forming Euronext.LIFFE, the European derivatives market
2002 – Acquired shares in the Lisbon Stock Exchange from Portugal, creating Euronext trading in Lisbon
2007 – The first global organisation of trading was created when Euronext merged with the New York Stock Exchange (NYSE)
2014 – Euronext trading centre was bought by the Intercontinental Exchange (ICE) and spun off from the NYSE entity, becoming a purely European company once again. This was also the year of its IPO
2017 – The Irish Stock Exchange became part of the group, adding Ireland to the list of jurisdictions covered by the entity
2019 – Oslo became the next stock exchange owned by the group
2020 – Euronext trading launched its pan-European trading platform, known as Optiq, an in-house system that offers harmonized, live cash and derivatives messaging
2021 – Borsa Italiana, the Milan-based exchange, became the next addition. The Euronext annual report shows this was purchased for EUR 4,447 million
The Indices
Euronext trading centre has one of the most expansive trading index portfolios in the world, with over 600 on its books. This includes six major national indices: the CAC 40 index, BEL20, AEX, OBX, PSI 20 and ISEQ 20. Many of the 600 are derivative-based, allowing traders to utilise the benefits of futures and options.
Within the mix, there are 45 ESG indices, the most noteworthy of which is the Euronext Euro 50 ESG, the top 50 stocks by market cap with a high corporate responsibility rating. The Euronext 100 is another prominent index – the blue-chip index for pan-European stocks – compiling the largest and most liquid companies on their books. It has a market cap of over 3 billion Euros.
However, if you're looking for an index that covers a more diverse spread of companies, the Euronext trading 500 covers the top 500 stocks in Europe. Again, these are ranked by market cap and liquidity. Historical trading data and a real-time chart for all indices are available on the website.
Top 3 Biggest Players
LVMH – Louis Vuitton Moet & Hennessy
The most highly valued company traded on the Euronext trading exchange is the French luxury retailer, LVMH. Its headquarters are in Paris, France, so it makes sense for this beast of a company to be listed with Euronext Paris. LVMH has a market cap of over 333 billion Euros. Stock value has steadily been rising since the dip in March 2020 caused by the COVID-19 pandemic.
IBM
IBM is an American-based technology company that offers its services globally. It is actually listed on the NYSE but is 'traded not listed' in Brussels, making it worthy of a place on the Euronext trading big players list. IBM has a market cap of around 278 billion dollars but its stock value has been fairly volatile over the last few years.
The COVID pandemic caused a steep decline in IBM stock price but, since March 2020, prices have increased, albeit unsteadily, with sharp highs and lows throughout. Investors should buckle up and prepare for the ride with this one.
ASML Holdings
ASML is a Dutch-owned company that produces computer microchips. The majority of its products are sold to Asian economies, with Taiwan, Korea and China as its biggest buyers. It is listed with Euronext Amsterdam and has a market cap of 280 billion Euros. Since early 2020, ASML has seen huge growth and its share price rose more than 50% between Q1 2020 and Q1 2021. Can this bullish sentiment continue?
That concludes our top 3 but other noteworthy mentions include L'Oreal, the French toiletries and beauty brand; Caterpillar Inc, a mining and construction equipment firm; Hermes, the courier, as well as Novacyt, KBC Group NV., JustEat Takeaway, Natixis, UCB and Valneva SE – all listed on the Euronext trading exchange.

Trading The Euronext Exchanges
To trade securities on the Euronext stock exchange, an institution, broker or bank must be a registered trading member. Trading members must comply with the rules as stated in the Harmonised Rulebook. The admission to trading rules are the same across all jurisdictions, so a bank in Paris has the same requirements as a Dublin banking institution. A full list of Euronext trading rules and members is available on the website, along with additional information on block trading, insider trading, rights issues, price quotes and trading phases.
How To Begin Euronext Trading
Brokers & Platforms
Firstly, you need to select a broker that offers the option to trade Euronext stocks. Popular firms include, but are not limited to, Trading 212, eToro, and XTB. There are many options out there, so it's important to identify those that offer the best terms for you.
There are three primary things you should look for in a Euronext trading broker:
Reasonable Trading Fees/Commissions – Firstly, is the fee structure transparent? If you are not sure how much a trade will cost, it will be difficult to calculate your profit and risk. Stocks are usually charged commissions but check there are no additional fees you may incur. Charges should not vary by exchange, so Paris stocks for one broker will usually produce the same trading fees as Dublin or Oslo, for example. Broker trading fee schedules and guides are usually available from their helpdesks.
Trading Platform – You should try to find a Euronext broker with a platform that is easy to use. Open a demo trading account and see if executing and closing trades seems simple enough. Speed is key when trading, so being able to execute orders quickly is a must. Tradingview is a popular platform for stocks but many Euronext brokers also offer their own proprietary platforms.
Customer Service – A good quality Euronext trading broker will usually have customer service to match. Fast and reliable help when you need it is important. Do they have a phone number or live chat service? These will be your first port of call if something goes wrong.
A full guide to finding the best broker can be found here.
Selecting A Euronext Stock
Fundamental analysis is a great starting point when choosing stocks. Having your finger on the pulse with the latest global and market news is a key part of being successful with Euronext trading.
However, at some point, you'll need to get your head into the data and trading volume and volatility are two of the metrics that really matter. Euronext has one of the deepest liquidity pools of all exchanges, due to its sheer size and breadth of jurisdiction.
One of the great things about Euronext trading group is the amount of market data that is available for free from their website. In particular, volume data is available across all exchanges with just a quick search.
Further trading and volume statistics are published on the website regularly. This also covers the total daily and monthly turnover for each security within Euronext, separating most trading venues, including Paris and Amsterdam. An international trading calendar is also available.
For data and statistics on ETFs, the Euronext Funds 360 offers a complete service that allows traders to select which funds work for them by comparing net asset value (NAV) and other details before they begin. Euronext trading group also publishes the latest updates on financial services and product releases on their website.
Trading Hours
Those experienced with Euronext trading are usually up and at their desks long before the markets open, reading the news and assessing impacts on stock prices.
The Euronext cash, futures and equities trading schedule is similar across all the exchanges. The Paris, Brussels, Oslo, Amsterdam, Lisbon and Dublin stock exchanges all have the same trading hours of 08:00 – 16:30 GMT (09:00 – 17:30 CET).
So, regardless of whether you're trading the CAC 40, the stock markets in the Netherlands and Belgium, or an ETF from Ireland, the trading times are the same. The non-trading days (e.g Christmas and other Bank Holidays) and extended trading hours are available on the website.
Final Word On Euronext Trading
Euronext trading provides access to some of the largest and most liquid financial securities and derivatives markets in Europe, all under one roof. The Euronext N.V. group has experienced steady growth in the number of subsidiary exchanges and offers several hundred exciting equity indices. If you are interested in the Euronext trading centre and want to get involved, follow the steps outlined above and see our list of recommended best Euronext brokers here.
FAQs
How Do You Trade Euronext Stocks?
Firstly, you'll need to select a broker that is a registered member with Euronext trading group. Create an account with the broker, select the stock, derivative or ETF you're interested in and get trading. You don't need to sign up to Euronext itself, this is only required for institutions, banks and brokers.
Is Euronext A Broker?
No, Euronext is an exchange group that has ownership of some of the largest stock exchanges in the world, including the Paris Stock Exchange and the Irish Stock Exchange. It also offers derivatives, bonds, commodities and FX trading.
Can I Invest In Euronext?
Euronext N.V. floated on the Euronext Paris stock exchange in 2014 through its own IPO. Therefore, you can now purchase shares and invest in the company's growth potential.
What Is The Euronext Ticker Symbol?
The Euronext trading symbol on Euronext Paris is ENX.
What Is Euronext Optiq?
Euronext Optiq is Euronext's official, universal stock trading platform system for all Euronext stock exchanges. It was introduced in 2020, offering cutting-edge technology that is both agile and high-performing. It gives investors access to all stock exchanges and asset classes.